What were the 7 most important stories in Israel in 2021 – and how should Evangelicals pray for Israel in 2022?
Despite extreme bias in so much of the so-called "mainstream media," ALL ISRAEL NEWS cuts through the lies and reports what you really need to know
Israel's 36th government takes the traditional picture with the president (Photo: Avi Ohayon/GPO)
JERUSALEM—Did you know that Israelis have three different dates each year to call the beginning of the New Year?
It's true.
Jan. 1 is certainly the beginning of the Gentile calendar worldwide, and many Israelis enjoy participating in New Year's Eve parties. It is also technically the beginning of the legal and fiscal year in Hebrew.
That said, Israelis regard Rosh Hashana as the spiritual date of the New Year. 
The Rosh Hashana festival begins on the first day of the Hebrew month of Tishrei, which occurs in early fall and kicks off the High Holidays in the Jewish world. In 2021, the festivities began on the evening of Monday, Sept. 6. Annual Torah readings begin anew from Genesis 1 from Rosh Hashana, which is biblically known as the Feast of Trumpets.
As one religious Jewish organization notes on its website, "Rosh Hashanah is the Jewish New Year. It is the anniversary of the creation of Adam and Eve, and a day of judgment and coronation of G‑d as king."
Biblically, however, the first day of the Hebrew year occurs in the spring, at the time of Passover.
"Now the Lord said to Moses and Aaron in the land of Egypt, 'This month shall be the beginning of months for you; it is to be the first month of the year to you. Speak to all the congregation of Israel, saying, "On the tenth of this month they are each one to take a lamb for themselves, according to their fathers' households, a lamb for each household."'" (‭‭Exodus‬ ‭12:1-3‬)

THE 7 MOST IMPORTANT EVENTS OF 2021
As we begin 2022, let's take a moment to reflect on the seven most important events in Israel in 2021 and examine how we can pray faithfully for the nation of Israel in the coming 12 months.
With so much extreme bias in so much of the so-called "mainstream media," ALL ISRAEL NEWS exists to help you cut through the lies and discover what you really need to know.
1. Israel gets a new government, and Netanyahu is ousted as Israeli prime minister
Certainly the most shocking political story of the past year occurred in June.
That's when a coalition of small parties – ranging from right-wing to far-left-wing to an Arab Islamist party – joined forces to form a new Israeli government, ousting Benjamin "Bibi" Netanyahu, the longest-serving prime minister in the modern history of the country, from power. 
Even more astonishing was that Naftali Bennett became prime minister despite the fact that his Yamina (Rightward) party received only seven seats in the Knesset, when Netanyahu's Likud party had 30 seats.
Bennett forged a power-sharing deal that will see Yair Lapid, head of the centrist Yesh Atid (There is a future) party, take over in 2023. 
Few predicted this coalition to last long with all of its disparate special interests. Yet not only have they passed the six-month mark, but these lawmakers also managed to pass a two-year state budget, something that the previous government failed to do for the past several years. 
Netanyahu now heads the opposition. Meanwhile, he is on trial on charges of bribery, fraud and breach of trust, a trial expected to last for several years unless he makes a plea bargain deal. 
What's more, Netanyahu's status was further shaken when former President Donald Trump ripped his former close ally. Trump felt abandoned when Netanyahu congratulated Biden on winning the 2020 election despite much doubt and controversy surrounding the results.
The new Israeli government is pulling out all the legal stops to prevent Netanyahu from returning to power: One bill working its way through the Knesset at the moment would block anyone indicted for a serious crime from forming a government. 
Though the government has proven itself able to navigate controversy so far, any sensitive issue could make or break its fragile composition. 
ALL ISRAEL NEWS will be keeping a close eye on political developments. We're a non-partisan site, so we don't take sides. As Evangelicals, we do encourage Christians all over the world to be praying for all Israeli leaders to have wisdom to know how best to lead the nation in dangerous and tumultuous times.
After all, the Apostle Paul commands us to "pray for kings and all who are in authority so that we can live peaceful and quiet lives marked by godliness and dignity." (I Timothy 2:2)

2. Hamas launches yet another war against Israel
For 11 days in May, Israelis found themselves once again at war. 
Hamas and Islamic Jihad terrorists in the Gaza Strip fired 4,340 rockets at Israel. 
Israel responded with massive aerial force, dropping bombs and leveling buildings in Gaza. 
The fighting left more than 200 Palestinians and 13 Israelis dead. Israel relied heavily on the Iron Dome anti-missile defense system which saved countless lives on its side of the border.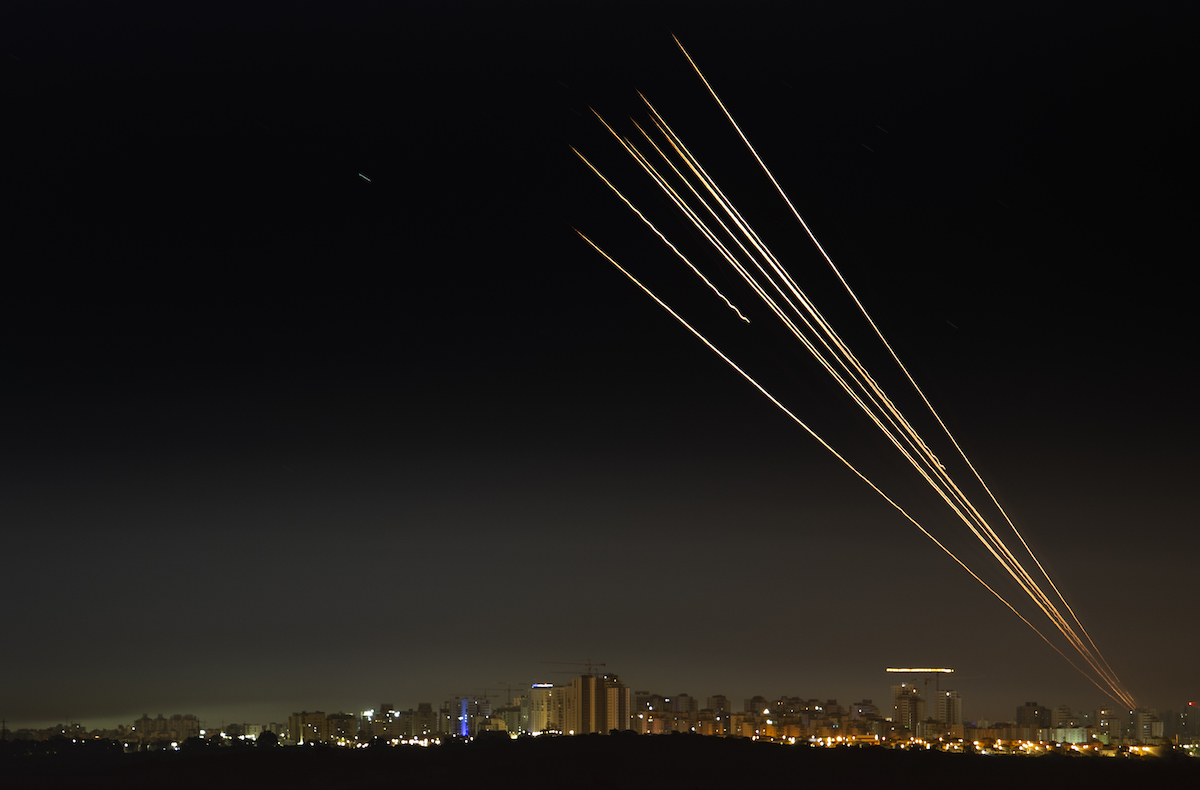 A long exposure picture shows the Iron Dome anti-missile system firing interception missile as rockets are fired from the Gaza Strip to Israel over the southern Israeli city of Ashkelon, May 16, 2021. (Photo: Avi Roccah/Flash90
Eventually both sides agreed to an Egyptian-brokered ceasefire.
Leading up to the 11-day conflagration were simmering tensions in Jerusalem between Jews and Muslims over a disputed property in the Sheikh Jarrah neighborhood, including protests during Ramadan and violence at the Temple Mount.
Despite months of relative calm since then, the first day of 2022 saw two rockets launched from Gaza toward central Israel, bringing with it a stark reminder of why this is always a story to watch.
Fortunately, they did no damage and landed in the sea. But to bolster its policy of deterrence, Israel responded by bombing Hamas targets in the coastal enclave. 
Today, it's quiet on the Gaza border, thank God. But flare-ups like this can happen any time and escalate quickly. So ALL ISRAEL NEWS urges Christians around the world to faithfully obey the command of King David to "pray for the peace of Jerusalem." (Psalm 122:6)

3. Biden's in, Trump's out and Iran is moving closer than ever to being able to build The Bomb
The changing of the guard in Washington was a huge story for Israel and the region.
Since Joe Biden was sworn in as president of the United States last January and Donald Trump left the White House, Israel has been on high alert against an increasingly threatening Iran. 
Biden moved quickly to fulfill his campaign promise to restart talks with Iran, trying desperately to persuade Tehran to reenter the nuclear deal from which Trump pulled America out of in 2018.
Since then, the rhetoric has ramped up on both the Iranian and the Israeli side.
Israeli leaders have gone on the record this past year stating, in no uncertain terms, that the Jewish state will defend itself and would do what it needs to do to prevent a nuclear Iran. Indeed, in the past year, attacks on Iranian sites and proxy groups in Syria and Lebanon have been attributed to Israel. 
For its part, Iran just last month issued perhaps its most graphic and detailed threat to date against Israel. A group associated with the Islamic Revolutionary Guard Corps (IRGC) released a video showing a simulated attack on Israel's nuclear facility in Dimona.
Missiles launched during a joint exercise called the 'Great Prophet 17', in southwest Iran, Dec. 24, 2021. (Photo: Saeed Sajjadi/Fars News/WANA via Reuters)
While it is no secret that the destruction of "the Zionist regime" is a perennial threat emanating from Iran, this video marked a dangerous escalation in rhetoric.
As we head into the new year, our team at ALL ISRAEL NEWS and ALL ARAB NEWS are closely watching the talks between Washington and Tehran in Vienna while also keeping an eye on the Israeli military and statements from its leaders and, again, we are asking Evangelicals to pray earnestly for peace. 

4. Israel opens its first-ever embassies in Arab countries that have joined the Abraham Accords and a "gold rush" of Arab and Israeli investors has begun
Despite the brutal war between Hamas and Israel, the historic Arab-Israeli "Abraham Accords" did not unravel.
All the countries involved celebrated the Accords' first anniversary last September. Then Israel opened embassies in the United Arab Emirates and Bahrain plus a diplomatic mission in Morocco.
Prime Minister Bennett's December visit to Abu Dhabi in the UAE to meet with Crown Prince Mohammed bin Zayed (MBZ) was an exciting moment and a historic first.
Israeli Prime Minister Naftali Bennett and the crown prince of Abu Dhabi, Sheikh Mohammed bin Zayed (Photo: Haim Zach/GPO)
Indeed, the Accords are proving to be a gift that keeps on giving, reinvigorating relations between Israel and Jordan, for example. Relations between Jerusalem and Amman, which made peace in 1994, had been chilly in recent years. But the two countries signed a massive water-for-solar-energy deal in November. 
During the ARISE Digital Summit in the Fall, I (Joel) talked about the exciting progress towards peace and prosperity underway in the region. 
"The gold rush has started. We are at the early stages and I think the Abraham Accords group of countries will expand," I explained, noting friendly ties between Israel and Oman plus warming relations with Saudi Arabia.
The United Arab Emirates, Bahrain, Morocco and Sudan all joined the Accords between September and December 2020 which has led to profound advancements in business, tourism and even advancement in the special needs sector. 
We have been covering events closely and urge Christians to pray for an expansion of the Abraham Accords to other Arab and Muslim countries.
5. Israel's tourism industry is suffering after prolonged border closures to foreign visitors wishing to enter the Promised Land
There were brief moments of hope in 2021. Tourism reopened in May, but closed again in August, then reopened in November, yet closed again later that month.
We ended 2021 with borders closed to all foreigner visitors. Yet we started 2022 with an announcement that foreign tourists – fully vaccinated and recovered tourists from select countries – will be allowed to enter Israel starting on Jan. 9.
But will it? And if so, will it last? The zig-zagging has been devastating.
Israel has had some of the strictest entry rules for tourists since the pandemic began. Foreigners were barred for more than one entire year from March 2020 until May 2021. Then only limited numbers were allowed in as part of a pilot program. The first and foremost requirement was vaccination.
Since then, the borders have opened and shut in what some say have been draconian last-minute decisions.
As their compensation from the government has run out in recent months, tourism industry workers are getting angry, and scared. In December they staged protests demanding the government to allow tourists back in or provide financial compensation.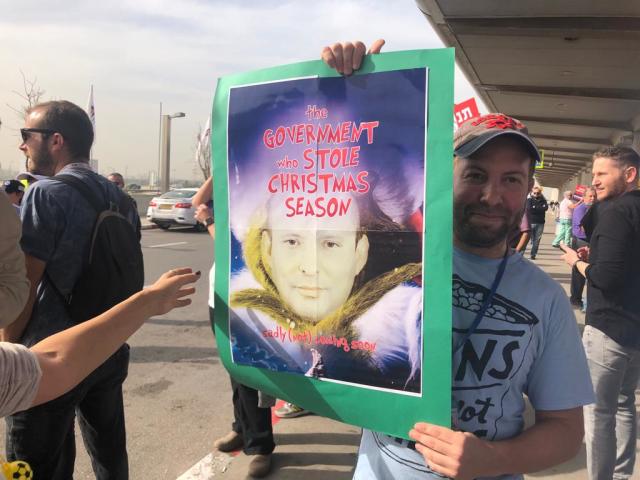 Israelis protest the government's policy in closing the country to foreign tourists, Dec. 13, 2021 (Photo: ALL ISRAEL NEWS)
There is a lot of angst and, despite the hope for next week, there has been some serious damage to the trust between the government and the tourism industry and the government and tourists. 
We will continue to report on this very important story. Please join us in praying that the government will recognize the tremendous damage it is doing to its own citizens and to its international image. Pray that Israeli officials can and will work hard to repair the breach, restore hope and see the return of both Jewish and Christian tourists – regardless of their medical status.

6. Israel, known by many as the "Vacci-Nation," becomes the first nation in the world to offer a booster shot
When Bennett took over as prime minister, COVID cases had dropped to single digits. The indoor mask mandate was removed and the Green Passport requirement canceled. 
However, within the month, cases started to tick up again giving rise to panic – and an onslaught of new restrictions. The masks went back on and the Green Passport came back with stricter regulations. 
But when neither of those stopped the Delta variant from taking off, Bennett made a decision that stunned the world: Israel became the first nation to offer a third COVID shot for its general population, from ages 12 and up.
The third shot is credited by Israeli officials for quelling what Bennett called the "Delta wave" and avoiding a shutdown of the economy.
In September, the U.S. Food and Drug Administration used Israeli data as the basis for its own decision as to whether to approve a booster shot, which it did at the time but only for people 60 and up. 
Now, Bennett has announced that Israel is rolling out a fourth shot for Israelis 60 years old and up, medical workers and the immunocompromised.
Please pray for the Lord to sovereignty and supernaturally end this plague, heal the sick, comfort the suffering, encourage and strengthen all those in the health care industry who are exhausted, and move the Israeli government to restore freedom and strengthen civil liberties for all of its citizens and residents. 

7. Troubling new poll released in December indicates that Evangelical young people in the U.S. are not nearly as supportive of Israel as their parents and grandparents, raising questions about the long-term future of U.S.-Israeli relations.
As 2021 ended, we published a five-part series of columns about the poll. 
Excerpts:
The good news is that the vast majority of Evangelical Christians love and support Israel and believe that God has given the Jewish people the right to live in their ancient homeland.
A new survey just released by the Alliance for the Peace of Jerusalem strongly reaffirms this belief among most Evangelicals in the United States that the covenant that God made with Abraham in Genesis chapter 12 is still valid and operational. 
However, the survey also reveals a troubling trend: younger Evangelicals are far less certain than their parents and grandparents about the validity of the Abrahamic Covenant and the right of the Jewish people to live in the Holy Land in their own sovereign state today. 
And some are actually turning against Israel.
That said, part 5 was the most important in the series, as you can see from the headline and subhead.
Despite sobering new poll data, here are 6 reasons to be hopeful that the Church can equip Evangelical young people with a deep love for Israel and the Jewish people. Organizations like The Joshua Fund, the Alliance for the Peace of Jerusalem, Passages, Keshet Journey's Israel Tour Leader Online Study Platform and ALL ISRAEL NEWS are making a difference – but much more is needed.
Here are links to the other four columns. We commend them to your attention and urge Evangelicals around the world to pray hard – and work diligently – to educate and inspire younger generations of Christians to understand what the Bible teaches about God's love for Israel and the Jewish people, as well as what it means to love Israel and her neighbors in the name of Jesus, according to the Abrahamic Covenant found in Genesis 12:1-3.

Joel C. Rosenberg is the editor-in-chief of ALL ISRAEL NEWS and ALL ARAB NEWS and the President and CEO of Near East Media. A New York Times best-selling author, Middle East analyst, and Evangelical leader, he lives in Jerusalem with his wife and sons.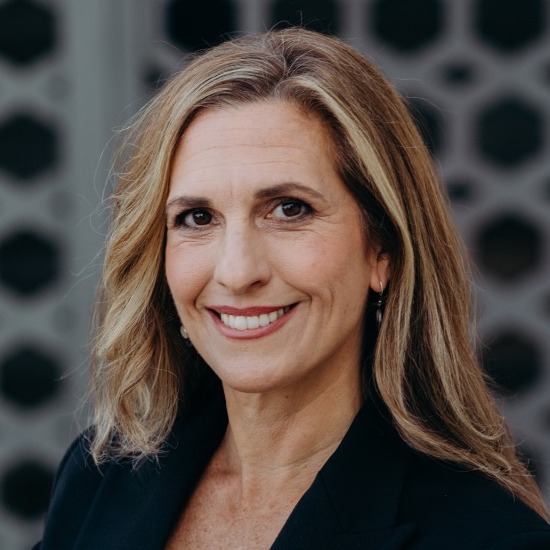 Nicole Jansezian was the news editor and senior correspondent for ALL ISRAEL NEWS.
A message from All Israel News
Help us educate Christians on a daily basis about what is happening in Israel & the Middle East and why it matters.
For as little as $5, you can support ALL ISRAEL NEWS, a non-profit media organization that is supported by readers like you.
Donate to ALL ISRAEL NEWS
Current Top Stories
Comments