Israeli tour operator creates intensive online course for foreigners who want to lead Christian groups to Israel – or just want to learn more
Keshet Journey's Moshe Gabay says: "Hearing the right spiritual message at the right location is the most crucial element of a tour to the Holy Land"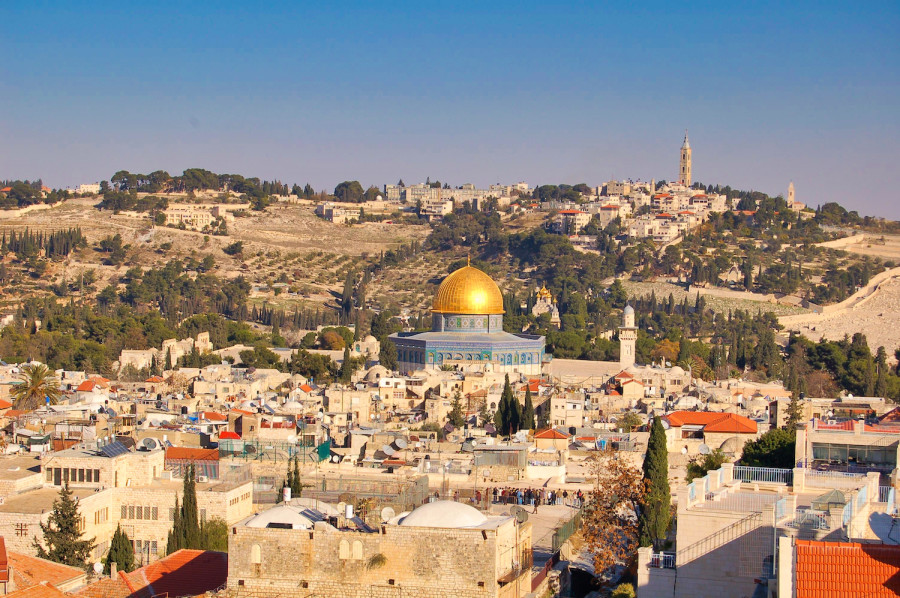 A view of the Old City of Jerusalem and the Mount of Olives in the background (Photo: Keshet Journeys)
While tourism to Israel may still be an intangible reality for many, one tour operator here is offering a course designed to equip foreigners to lead in-depth, expansive and spiritually meaningful tours for their groups once the borders reopen.
Keshet Journeys has created an extensive online-streaming and study platform featuring lectures and 360-degree virtual touring of biblical sites in the Holy Land for those interested in leading tours to Israel or, simply, acquiring a comprehensive education of the country.
Keshet's Israel Tour Leader Online Study Platform provides both biblical and historical knowledge of the land and important logistical pointers for getting into and around Israel and the Palestinian territories.
The course is intense. For instance, under "Jerusalem, Sanctuary and Stumbling Stone," there are 16 sections on the city during different eras in history followed by a quiz. You can track your progress as you go through the classes.
The section on the Qasr el Yahud baptismal site includes a bonus interview with ALL ISRAEL NEWS Editor-in-Chief Joel Rosenberg.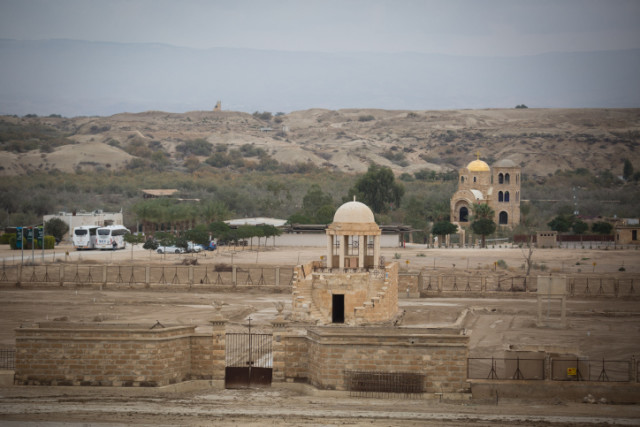 Old churches near the site of Qasr al Yahud, the place where Jesus is believed to have been baptized, near town of Jericho (Photo: Hadas Parush/Flash90)
The videos, filmed in digestible segments, are high-quality with bold graphics and stunning vistas of the sites. Many also feature a personal aspect, such as Israeli tour guides and experts who speak of their own experiences in the country and share their wealth of knowledge.
Marnix Van Ede, director of partnerships at Keshet Journeys, told ALL ISRAEL NEWS that his company created the course out of a demand they noticed among their customers: There are not enough licensed Israeli tour guides who are believers and also speak the native language of the group's country.
"We have great tour guides in Israel, but there are not enough Messianic or Christian guides," he said. "So we set up a whole online course so pastors, leaders, anyone can participate and they will receive the same information a tour guide is learning."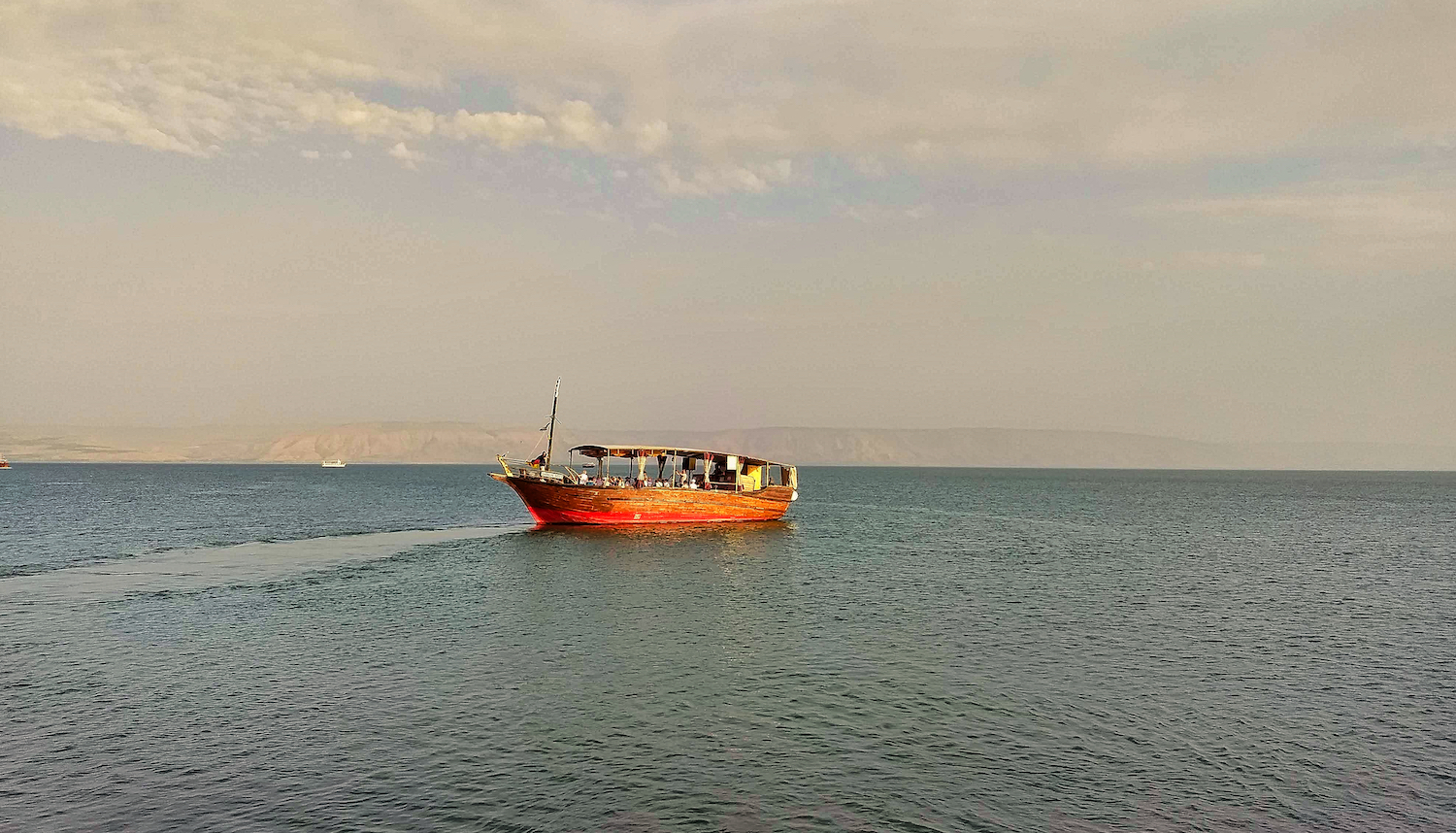 The Sea of Galilee (Photo: Keshet Journeys)
Through the course, Keshet provides leaders – such as pastors and ministry directors from overseas – supplemental knowledge and relevant spiritual messages to share with their groups for various sites while on a tour in Israel.
"Hearing the right spiritual message at the right location is the most crucial element of a tour to the Holy Land," Moshe Gabay, host and moderator of the tour leaders' course by Keshet Journeys, told ALL ISRAEL NEWS. "If we can help to improve this for any group touring the land, we can facilitate peoples' lives being changed. This is the reason we created this course."
The course includes lectures and teachings by well-known international pastors and influencers including Nathaniel Buzolic, Louie Gilgio, Todd and Julie Mullins, Mark Varughese and Glyn Barrett. 
Buzolic, who teaches on the virtual program of Caesarea Philippi, said the course is meant to immerse students in a deeper understanding of the Bible "in a 360 experience, which means you will be basically on the site where the events you are reading happened."
"Coming to Israel changed my life, I learned so much about this small area with endless history. My faith grew and helped me to get a deeper understanding in the Word of God," Buzolic said. "However, it is not easy to accumulate so much information in just a few days trip in Israel, people need weeks to get to know and familiarize themselves with it."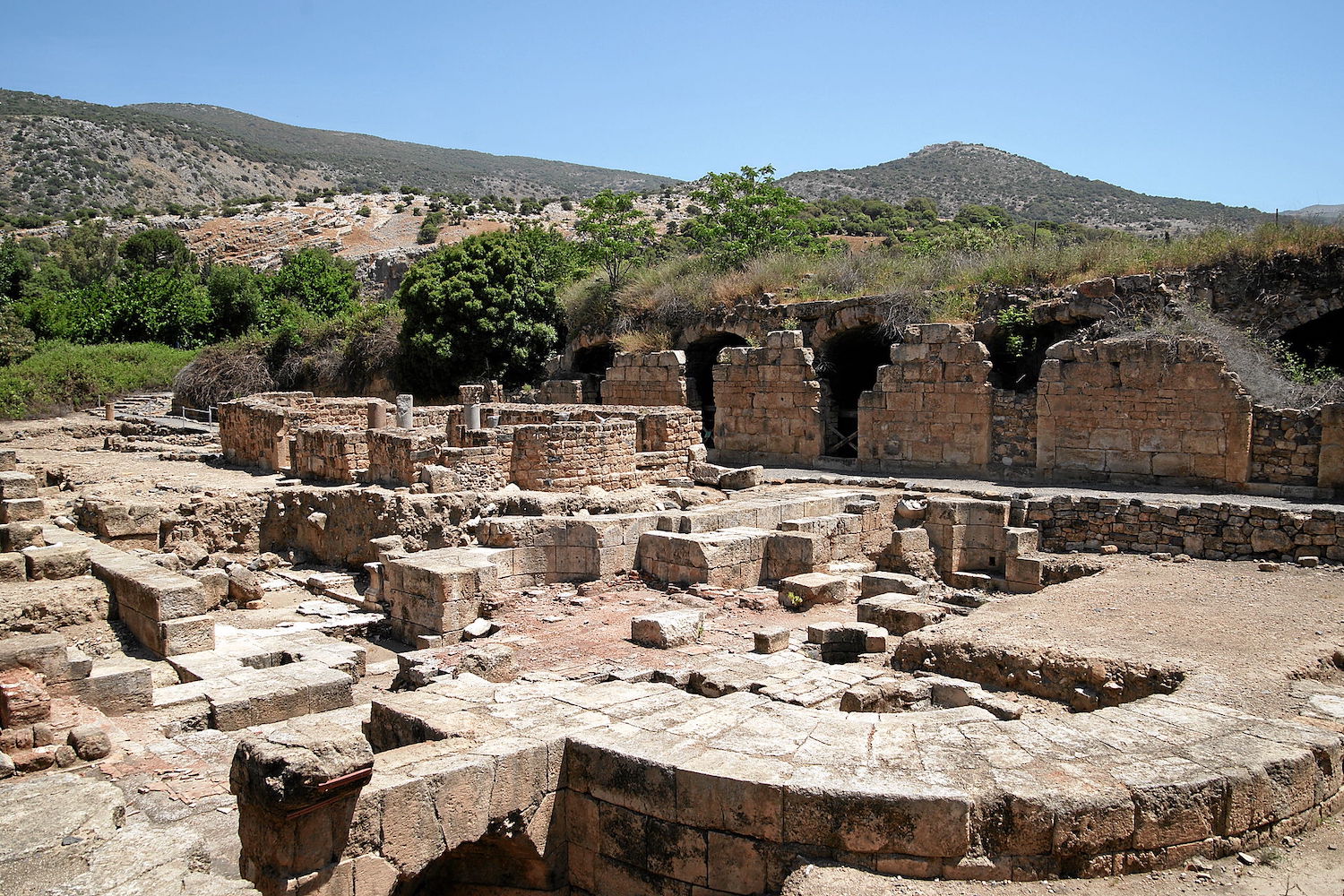 Ruins of the Agrippa palace in Caesarea Philippi (Photo: Mboesch/Wikimedia Commons)
The course includes biblical messages on more than 50 sites in Israel replete with the archaeology and history of each. The students will learn the geography, climate, culture, art and architecture of the land. 
The studies include a dive into the Hebraic roots of the New Testament plus lessons on the diverse religious and minority groups in Israel. Modern history and geopolitics are also part of the course, from the founding of the State of Israel to the present day, relations with neighboring countries, current affairs and Israel's system of government.
The local Israel-based educators are "worldwide leading experts in their respective fields" and teach topics such as church history in the Holy Land and contemporary Jewry, among others. Another aspect of the course focuses on the Israeli economy from the start-up nation to welfare.
Israel's borders were shut in March 2020 due to the COVID pandemic. Groups – just a handful of them – were only allowed to enter beginning in late May when a pilot program began to reignite the suffering tourism sector. Currently, limited groups are allowed into Israel and every participant must prove that they are vaccinated against COVID-19.
When the borders fully reopen, those taking the course will also learn how to get around Israel including border control, customs and entry requirements, safety proceeds and tips on communication, how to get into and stay in the Palestinian Authority, dress code for certain sites, how much to leave for gratuities and team-building ideas. 
Though Israeli law allows "spiritual shepherds" to lead tours – including those who will take this course – Keshet recommends hiring a local guide in any case to help with language, logistics and communication.
"This is a great opportunity for leaders and people to develop and learn more about the Holy Land in a deeper way. We see the impact of our tours on people's lives and how much it strengthens them in their walk of faith," Gabay said. "The Holy Land is, in our perspective, the best educational tool to teach the Bible. The online course combines teachings of top-level Israeli educators and experts, virtual tours to biblical sites with our best tour guides, and input from pastors from around the world who love to tour the land."
If you are interested in Israel Tour Leader, enjoy a 20% discount when you use the exclusive ALL ISRAEL NEWS code: ITL20-AllIsraelNews. To learn more about the course, see the Israel Tour Leader website.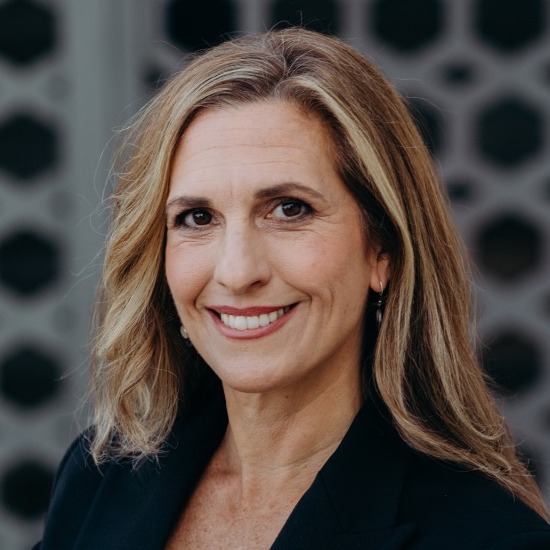 Nicole Jansezian is the news editor for both ALL ISRAEL NEWS and ALL ARAB NEWS and senior correspondent for ALL ISRAEL NEWS
A message from All Israel News
Help us educate Christians on a daily basis about what is happening in Israel & the Middle East and why it matters.
For as little as $5, you can support ALL ISRAEL NEWS, a non-profit media organization that is supported by readers like you.
Donate to ALL ISRAEL NEWS
Current Top Stories
Comments