Iran issues most graphic and detailed threat to date against Israeli nuclear power plant
Video showing simulated attack on Dimona facility shows dangerous escalation in rhetoric
Missiles launched during a joint exercise called the 'Great Prophet 17', in southwest Iran, December 24, 2021. (Photo: Saeed Sajjadi/Fars News/WANA via Reuters)
Amid faltering nuclear talks in Vienna between Tehran and Washington, the Iranian army released a menacing video simulating a massive ballistic attack on Israel's nuclear power plant in Dimona, a city in the Negev Desert.
The highly detailed video has been circulating for several days now. In various social media posts on Friday, an account linked to the Islamic Revolutionary Guard Corps (IRGC), showed multiple rockets launched at a facility in the desert with the hashtag Dimona and the words from the Koran in Arabic: "Then on the day, we [God] will deal you the fiercest blow. We will surely inflict punishment."
On its YouTube channel, Ima Media (Iran's Military Achievements Media) said this was part of a war-games drill called "The Great Prophet 17" – a five-day military drill – including an attack on the Israeli nuclear plant in which the "IRGC attacked and destroyed it completely with 12 ballistic missiles (medium range) and suicide drones, also attacked some other targets by launching 4 ballistic missiles."
"Tactical maneuverability of ballistic missiles during the flight, and unveiling a new 'multiple-launch UAV launcher' is one of the most prominent features of this joint exercise," the YouTube channel description reads.
The post on the IMA Media Twitter account has the description written in Hebrew.
December 25, 2021
During the drill, IRGC Major General Hossein Salami said, "The military exercise... is a serious warning to Zionist regime officials. Make the slightest mistake, we will cut off their hand."
In its drill, Iran tested multiple ballistic missiles and conducted exercises "designed to respond to threats made in recent days by the Zionist regime," Iran's armed forces chief of staff Major General Mohammad Bagheri told state television.
"Sixteen missiles aimed and annihilated the chosen target. In this exercise, part of the hundreds of Iranian missiles capable of destroying a country that dared to attack Iran were deployed," he said.
While it is no secret that the heart of Iranian ayatollah theology is the destruction of "the Zionist regime," the video – coupled with the recent military drill – takes these threats to a new level.
Writing in The Jerusalem Post, Seth Frantzen called it "a dangerous escalation in rhetoric."
"This, of course, isn't new, Iran threatens Israel every day with various forms of destruction. It continually has to come up with new threats," Frantzen wrote. "However, the decision by Iran to test long-range ballistic missiles and unveil a new multiple-drone launcher while splicing that with a digital mock-up of Dimona appears to be a new level of Iranian aggressive threats." 
The video was published on Iran state media channels as well which further indicates, Frantzen said, "that the video is a purposeful attempt by Iran to threaten Israel."
While Israeli officials have repeatedly said that Israel will defend itself against threats even if that means taking proactive steps to deter Iran's nuclear capabilities, leaders in the Iranian regime have also issued several of their own threats in recent months.
Earlier this month, an Iranian government-controlled Twitter account posted an image of Israel constructed with matches with the warning "Just try and you will see" written in both English and Hebrew, threatening to rain fire down on the Jewish state.
Also this month, the Tehran Times ran a headline, "One wrong move," on its front page accompanied by an illustration of targets within Israel.
In November, the spokesman for the Islamic Republic of Iran's armed forces – Brig.-Gen. Abolfazl Shekarchi – stated clearly that total elimination of the Jewish state is Iran's goal.
"We will not back off from the annihilation of Israel, even one millimeter," Shekarchi said during an interview with an Iranian regime-controlled media outlet. "We want to destroy Zionism in the world."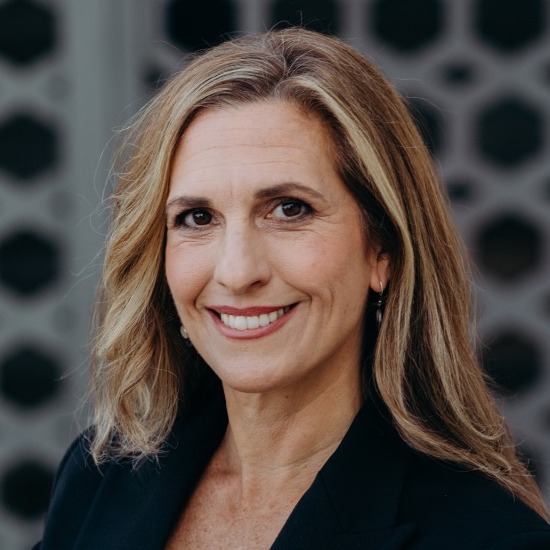 Nicole Jansezian is the news editor for both ALL ISRAEL NEWS and ALL ARAB NEWS and senior correspondent for ALL ISRAEL NEWS
A message from All Israel News
Help us educate Christians on a daily basis about what is happening in Israel & the Middle East and why it matters.
For as little as $5, you can support ALL ISRAEL NEWS, a non-profit media organization that is supported by readers like you.
Donate to ALL ISRAEL NEWS
Current Top Stories
Comments