THE TOP 23 ISRAELIS TO WATCH IN 2023
Some moved up, others were removed – and many appeared for the first time: Here is the ALL ISRAEL NEWS list of top Israelis in 2023
(Composite photo by ALL ISRAEL NEWS)
The year has only just begun and yet the headlines are jam packed with news and newsmakers.
The ALL ISRAEL NEWS team has been closely following the news and compiling a list of the Israelis to watch this year in politics, law, culture, business and entertainment. Some of them made our list last year while others made it for the first time.
While this list is heavy on politics, we have some surprising – and some less surprising – picks here. Some of these notable Israelis may be key players both in the Holy Land and the world in 2023.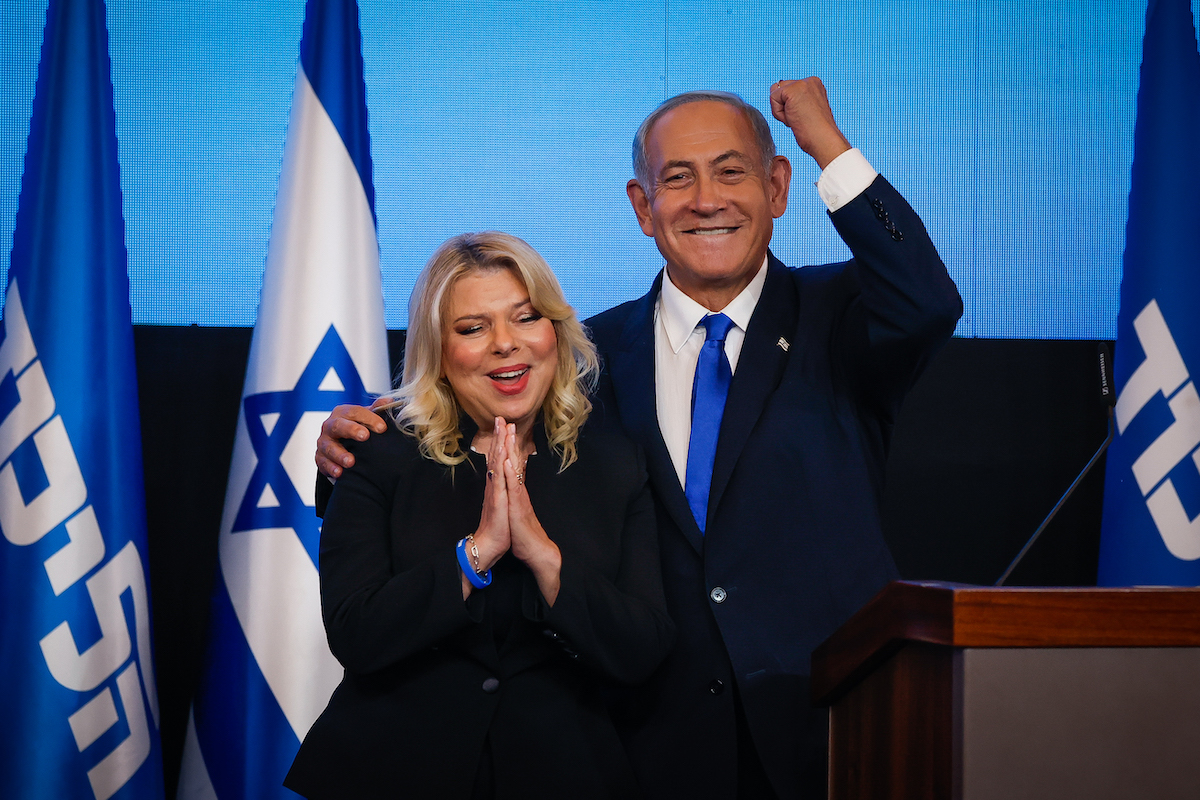 Likud party head Benjamin Netanyahu and his wife, Sara, on the night of the Israeli elections, at the party headquarters in Jerusalem, Nov. 2, 2022. (Photo: Olivier Fitoussi/Flash90)
1. Benjamin "Bibi" Netanyahu
His party surged to garner the most votes in the previous election breaking an endless loop of voting and, now – after forming a solid coalition with a 64-seat majority this time – he has triumphantly made his way back to Balfour, the prime minister's residence in Jerusalem.
But, believe it or not, that's not why Benjamin Netanyahu tops our list this year. 
Sure, that helps. But Israel's longest serving prime minister, now serving his sixth term in the nation's top spot, has always been a shoo-in to return to office. He is the shrewdest politician in Israel and spent his time in the wings as opposition leader, maneuvering and lining up his allies. He also wrote a memoir ("Bibi: My Story") during the year-plus between the fourth and fifth elections.
But there are many other aspects that draw our attention to Bibi this coming year and here is what we are watching with regard to the prime minister:
1. Netanyahu has always been hardline when it came to Iran. Now back at the helm and with a tough defense minister, will he make a pre-emptive strike on Iran?
2. Netanyahu's ongoing trial continues as testimony is heard against the sitting prime minister. We will be watching his trial closely to see whether he will face conviction or if the proposed judicial reforms – and a strong majority government – will wipe out the charges against him.
3. Will he manage to get along with the Democratic administration in the United States? Under the presidency of Donald Trump, Bibi thrived. Trump moved the U.S. embassy to Jerusalem, recognized Israeli sovereignty over the Golan Heights and sold F-35 stealth fighters to Israel. Now, surrounded by religious and far right – some say extremist – members of his government, Israel could be on an ideological collision course with its greatest ally.
4. And last but not least: Will he make peace with the Saudis? More than anything, Netanyahu is back to cement his legacy. He was at the helm in 2020 when the Abraham Accords were initially signed with the United Arab Emirates, Bahrain, Sudan and Morocco. Saudi Arabia, however, is considered the big catch and getting the Kingdom on board will create a geographic swath of peace from the Mediterranean to the Gulf. 
Netanyahu was No. 4 on our list last year. But now all eyes – and not just in Israel – will be on Bibi as he begins charting his likely well-planned course for the State of Israel.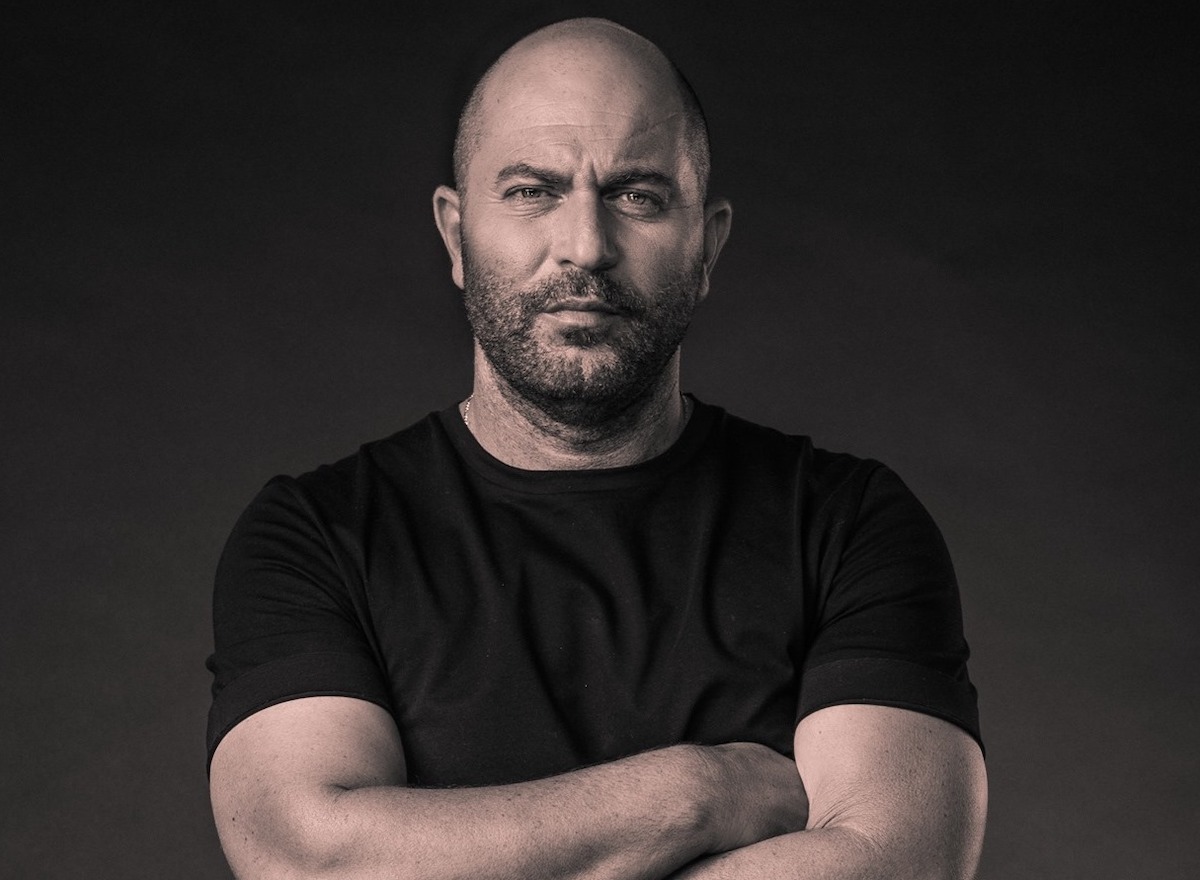 Lior Raz (Photo: Facebook)
2. Lior Raz
As season 4 of "Fauda" releases in January on Netflix, Lior Raz will rise yet again as the new face of a muscular, confident, global Israeli media star. 
The 51-year old actor was No. 2 on our 2021 list as the star and co-creator of Fauda – the massively popular Israeli TV series that Netflix picked up – shot to international fame. Last year, he was No. 10 on our list, which included one of his co-stars, Lucy Ayoub. 
Now Raz is back at No. 2 as he has turned into a regular media mogul. 
Fauda has been described as binge-worthy and the "best-kept secret" on Netflix, though it is hardly a secret anymore. And, somehow, the action-packed bilingual – Hebrew and Arabic – series has captivated a global audience and is a phenomena also among Arabs since it gives equal air time to both the Israeli and Palestinian narratives. 
Raz was born in Ma'ale Adumim, a city outside Jerusalem, but his parents immigrated to Israel from Iraq and Algeria, hence both Arabic and Hebrew were both spoken in the home. During his military service, Raz served as a commando in an elite undercover counter-terrorism unit. His girlfriend at the time was stabbed to death in 1990 by a Palestinian terrorist. 
After the army, Raz worked for a private security firm in the United States – as Arnold Schwarzenegger's bodyguard.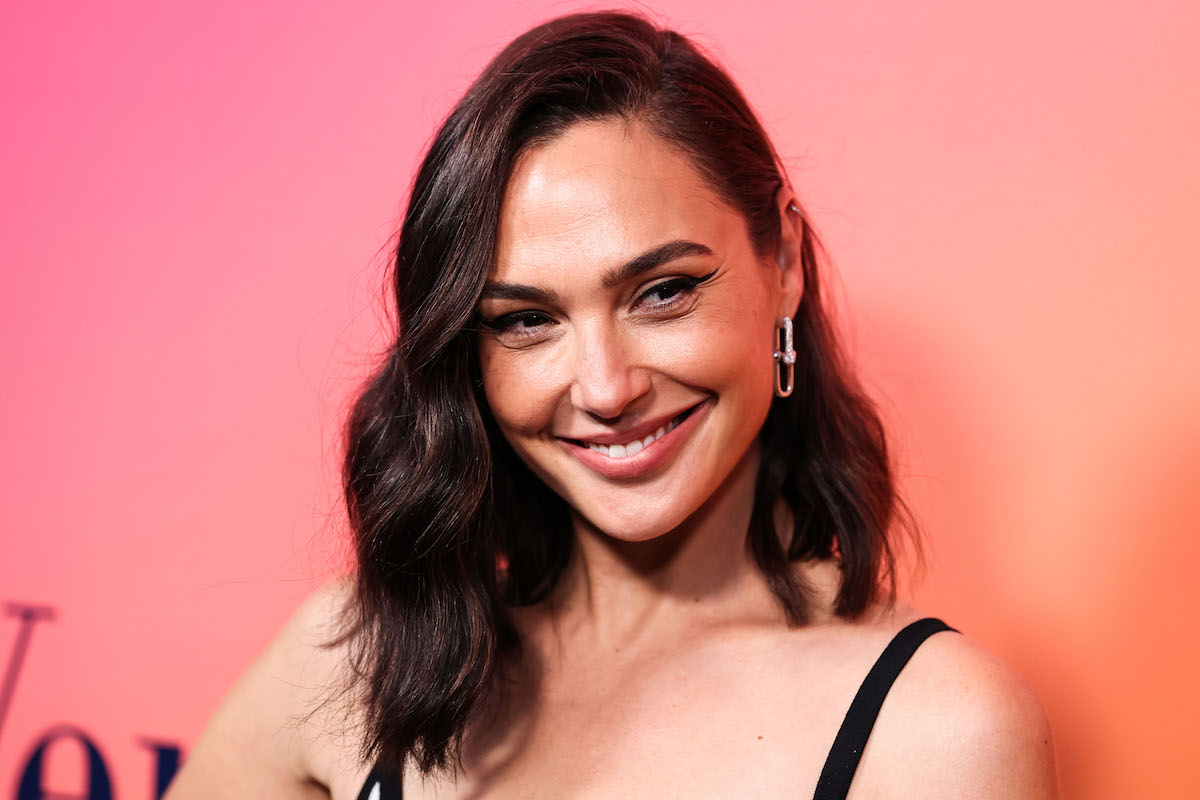 Gal Gadot (Photo: Xavier Collin/Image Press Agency/NurPhoto)
3. Gal Gadot
Gal Gadot, 37, is among the most popular Israelis in the world, and this is her third time appearing on our list.
While she fell down a few spots from No. 1 to No. 3 from our 2022 ranking, the Wonder Woman lead actress is expected to do great things in 2023, including the premier of two new films, "Heart of Stone" (Netflix) and "Fast X."
In 2022, the beauty-queen-turned-Hollywood actress released the all-star murder mystery film, Death on the Nile, which hit $137.3 million in sales at the box office. The movie, however, was banned in Kuwait because Gadot is Israeli.
She is expected to star in a live-action remake of the 1937 Disney classic, "Snow White and the Seven Dwarfs," scheduled for release in 2024.
Gadot is a proud Israeli but came under fire during the Hamas-Israel conflict in May 2021 when she tweeted: "My heart breaks. My country is at war. I worry for my family, my friends. I worry for my people."
The actress got her start in 2004 when she was crowned Miss Israel at the age of 18. She then served her mandatory two-year service as a soldier in the Israel Defense Forces before studying law at IDC Herzliya college.
In 2009, she made her film debut as Gisele in the Fast and Furious franchise and her acting career took off from there.
Gadot is married to Israeli real estate developer, Yaron Varsano. They have three daughters.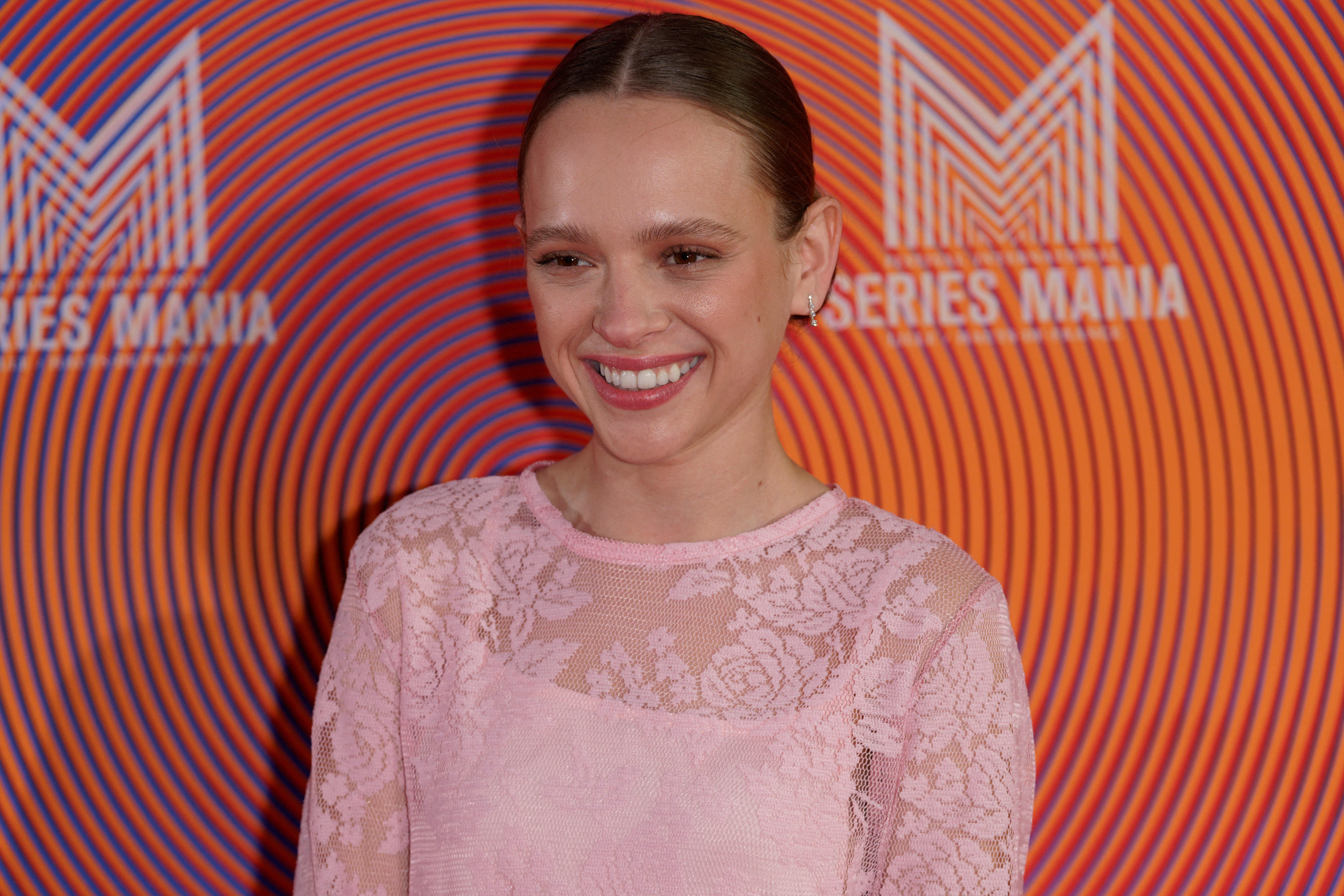 Shira Haas (Photo: ABACAPRESS.COM)
4. Shira Haas
The young actress Shira Haas is best known for her role in "Unorthodox," for which she was nominated a Golden Globe and an Emmy Award in 2020. She also starred in the TV series Shtisel (2013) about a Haredi family living in an ultra-Orthodox neighborhood of Jerusalem.
However, over the past year, the 27-year-old actress quickly reached the level of superstar, with a number of new shows expected to be released in 2023.
For starters, Haas was tapped to play the character "Sabra" – an Israeli superhero – in the new Marvel movie, "Captain America: New World Order." The character of Sabra was first introduced in the comics more than 40 years ago.
The decision to bring the Israeli superhero into the Marvel franchise caused controversy when Palestinian activists began complaining. In response, Marvel said it would take a "new approach" to the character.
"While our characters and stories are inspired by the comics, they are always freshly imagined for the screen and today's audience," Marvel told Variety Magazine in a statement.
Haas made her first international film in 2015: "A Tale of Love and Darkness," which was directed by another popular Israeli actress, Natalie Portman.
Born in 1995 in Tel Aviv, where she currently lives with her husband, Haas is the granddaughter of Holocaust survivors from Eastern Europe. 
This is the first time Haas is appearing on the ALL ISRAEL NEWS top list.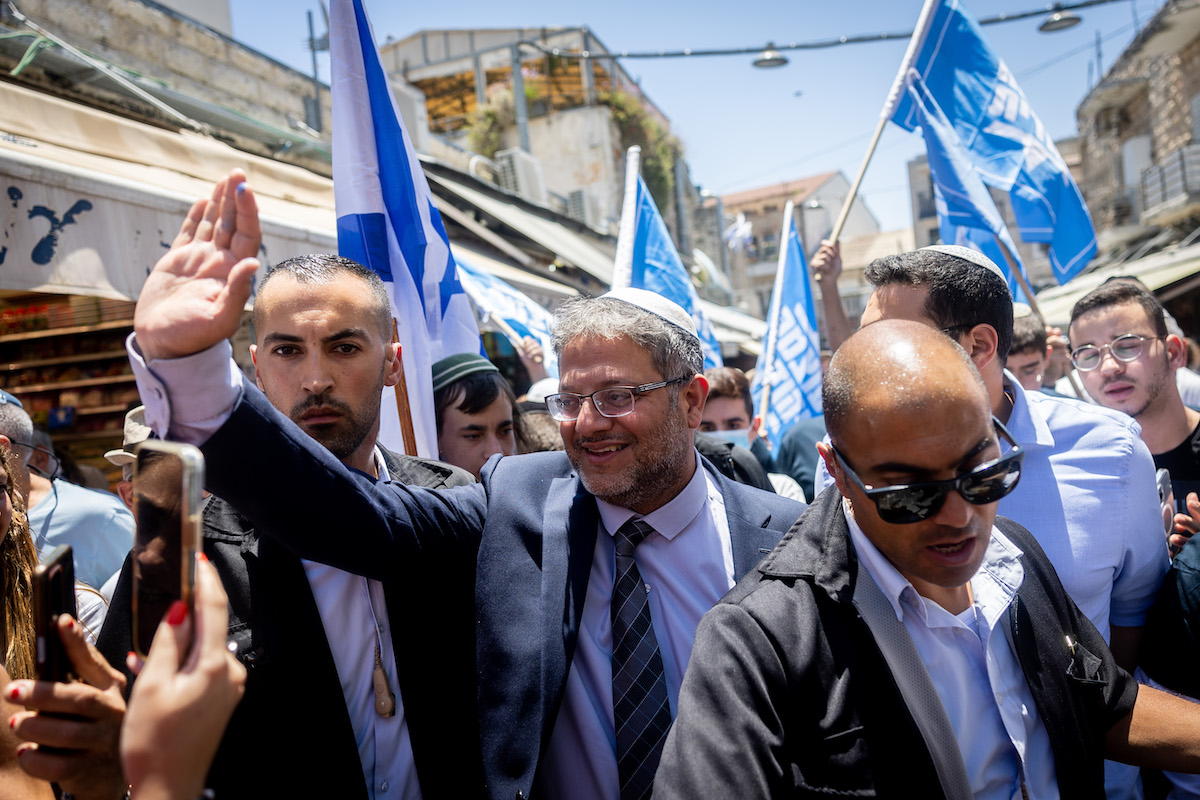 Itamar Ben Gvir (Photo: Yonatan Sindel/Flash90)
5. Itamar Ben Gvir 
A first-timer on our list, this lawyer-turned-activist-turned-politician heads the far-right Jewish Power party and has assumed control over the Israel Police in the new government. 
All eyes are on Itamar Ben Gvir – dubbed the "monster phenomena" of the Nov. 1 election in Israel. Though his political slate, Jewish Power, came in third and he wasn't even its top leader, he was by far the biggest winner and personality of the election.  
The new bad boy of Israeli politics surged out of obscurity to become the minister of National Security. But will Ben Gvir establish calm and security as he claims or will he trigger a Third Intifada? 
The rise of Ben Gvir has raised concern among Christians and other minority groups. A one-time follower of Jewish extremist, Rabbi Meir Kahane, Ben Gvir has 53 indictments for incitement but was cleared 46 times. 
According to Ben Gvir, he decided to become a lawyer to defend himself. Famously labeled as an "extremist" and a "racist" by fellow right-wing Knesset members, Ben Gvir has supported Israeli terrorist groups and has made inflammatory comments about Arabs. He endorses a one-state solution and calls for Palestinians to pledge loyalty to the Jewish state or be expelled. He has also gained notoriety for controversial statements, such as calling for the unilateral annexation of "all parts of the land of Israel that were liberated in the Six-Day War" including the West Bank and Jordan Valley.
When he was just 19, Ben Gvir was filmed flashing an emblem – supposedly from Yitzhak Rabin's Cadillac – just a few weeks before the prime minister was assassinated.
"We got to this symbol. We'll get to him," he said at the time.
Hoping to be perceived as moderate, Netanyahu, himself, promised in a previous election that he would not appoint Ben Gvir to a Cabinet position. However, all bets were off when Ben Gvir brought political momentum to the soon-to-be prime minister's desired coalition.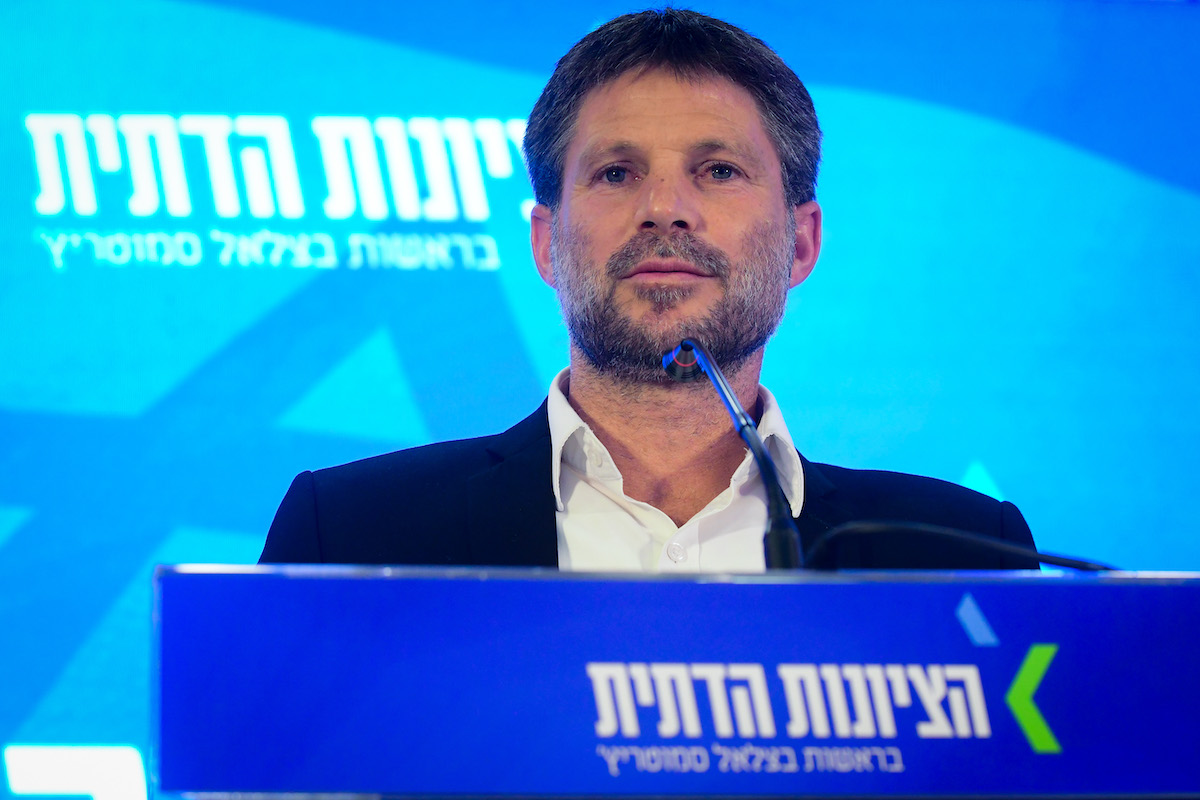 Bezalel Smotrich (Photo: Avshalom Sassoni/Flash90)
6. Bezalel Smotrich
Far-right leader of the Religious Zionism party, Bezalel Smotrich was appointed by Prime Minister Benjamin Netanyhau as Israel's new minister of finance in the current government and will also receive a newly-created Ministry of Defense position where he will oversee the nation's policies in the "Jewish settlements and open lands" of the West Bank.
Smotrich, a 42-year-old Orthodox lawyer, started his political career as a member of former Israeli Prime Minister Naftali Bennett's Yamina Party. Throughout Smotrich's tenure as a member of Knesset, he has made several controversial and discriminatory remarks which have resulted in him receiving negative attention from most secular Israelis, 
For example, he openly called for Israeli hospitals to separate Jewish and Arab maternity wards, stating, "It's only natural my wife would not want to lie next to someone who just gave birth to a baby that might murder her baby in another 20 years." 
In addition, Smotrich has vowed to drive out "disloyal" Arab citizens from Israel. One Knesset member recently commented that Smotrich believes "all Arab men and women are potential terrorists and that, at the very least, they are not legitimate members of Israeli society."
Both Smotrich and his political brother-in-arms, Itamar Ben Gvir, are considered to be the extreme, radical elements of the current incoming government, and Netanyahu will have his work cut out for him to create balance. In fact, U.S. leaders warned Netanyahu early on not to associate with either of them.
In the coming year, we will discover whether Smotrich leans toward the more moderate while serving in a position of power, otherwise there will likely be frequent clashes with the prime minister and a fair amount of outrage from the Israeli public.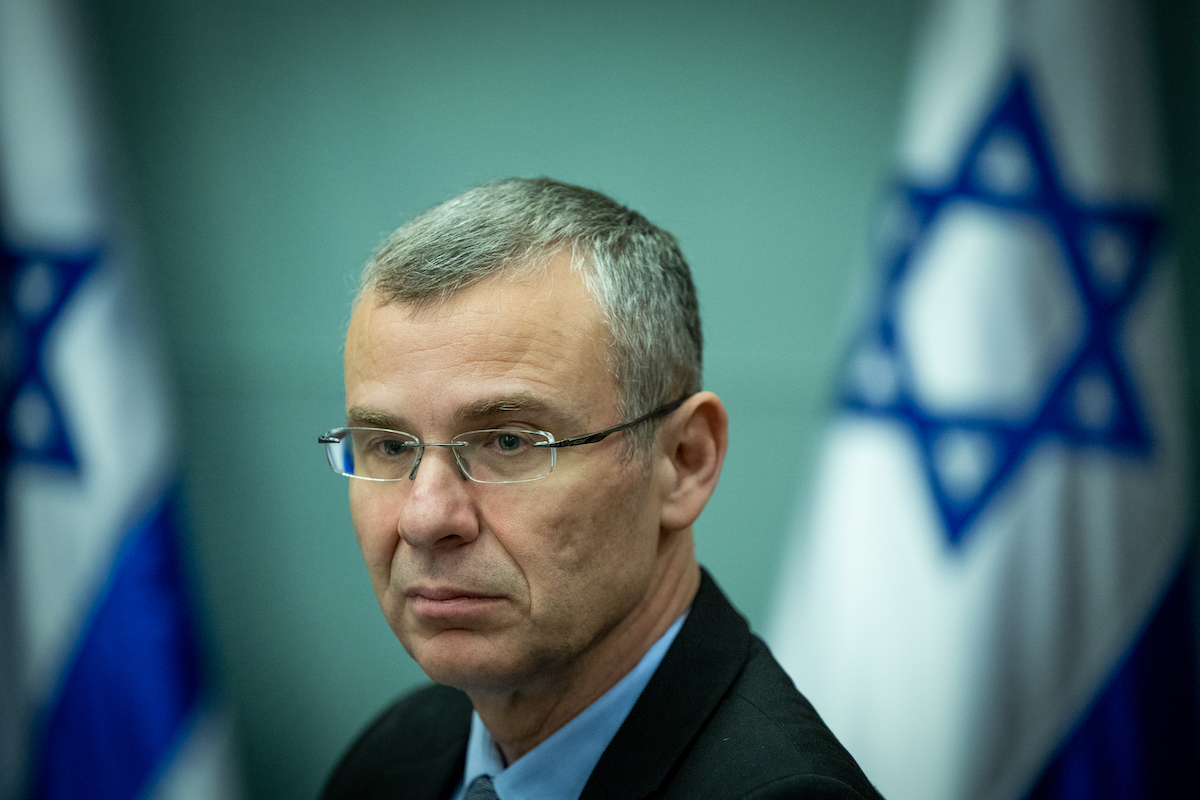 Yariv Levin (Photo: Yonatan Sindel/Flash90)
7. Yariv Levin 
This key player, a long-time Netanyahu loyalist, serves as justice minister in the new government and makes his first appearance on our list. 
Yariv Levin is an Israeli lawyer and politician who served as the speaker of the Knesset under Netanyahu from 2020 to 2021 – and briefly for a week at the beginning of this current government – among several other posts including minister of internal security, tourism minister and minister of aliyah and integration. 
As the government seeks to reform Israel's judicial system, Levin is someone to keep our eyes on. He has long criticized the Israeli court system, claiming it has been taken over by a small elite. He allegedly intends to overhaul the current judicial appointments and pass an "override clause" to allow the Knesset to reinstate laws that were invalidated by the court.
Levin played a key role in the passing of the controversial Nation-State Law in 2018, which defines Israel as the homeland of the Jewish people and states that Jews have the exclusive right to self-determination in the country. The law also made Hebrew the nation's only official language, downgrading Arabic to a "special status."
In 2021, the Supreme Court acknowledged shortcomings in the law but said it "did not negate Israel's democratic character."
A political hawk, Levin is opposed to the creation of a Palestinian State and believes in the right of Jews to live and remain in all parts of the land of Israel.
During his time in the army, Levin served in the military's Intelligence Corps as an Arabic translator and as commander of an Arabic translation course. In 1995, he published a dictionary of economic terms translated between Hebrew-Arabic-English, Arabic-Hebrew-English and English-Arabic-Hebrew.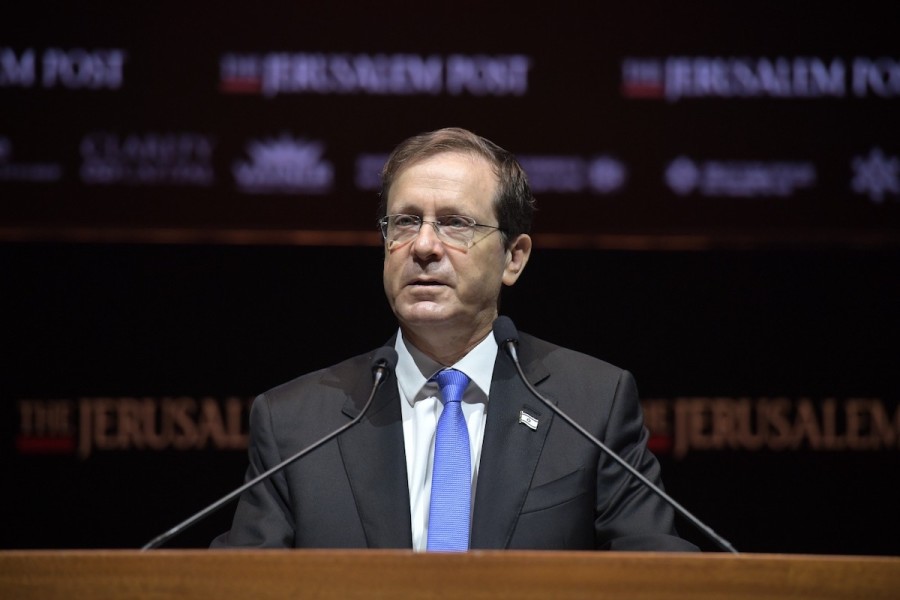 Isaac Herzog (Photo: Kobi Gideon/GPO)
8. President Isaac Herzog
Israeli President Isaac Herzog is once again on our list, having ranked No. 5 in 2022. His quiet, calm and professional demeanor has provided an air of stability and integrity to the State of Israel amid a highly controversial incoming government.
Herzog took office in July 2021, replacing Reuven Rivlin, after having served as head of the Jewish Agency for three years. But he is well acquainted with Israeli politics, having spent 15 years as a Knesset member – from 2003 to 2018 – where he served in various political and official roles for decades, including leader of the Labor Party in 2013.
The president played a significant role in Israel's diplomatic relations during 2022, traveling to Bahrain, the United States, Turkey, the United Arab Emirates, Greece and Cyprus, among other places. His visit to Turkey helped usher in the re-establishment of normalized ties with the country.
In March, Herzog embarked upon the first public visit by an Israeli leader to Amman, Jordan, where he met with King Abdullah II. That same month, he addressed attendees of the Jerusalem Prayer Breakfast in Dallas, thanking the delegation for the prayers and inviting them to visit the Holy Land.
Herzog is the son of former Israeli President Chaim Herzog and the grandson of former Ashkenazi Chief Rabbi Yitzhak Herzog. His brother, Michael Herzog, currently serves as Israel's ambassador to the United States.
Affectionately known as "Bougie," Herzog is married to Michal. The couple has three children.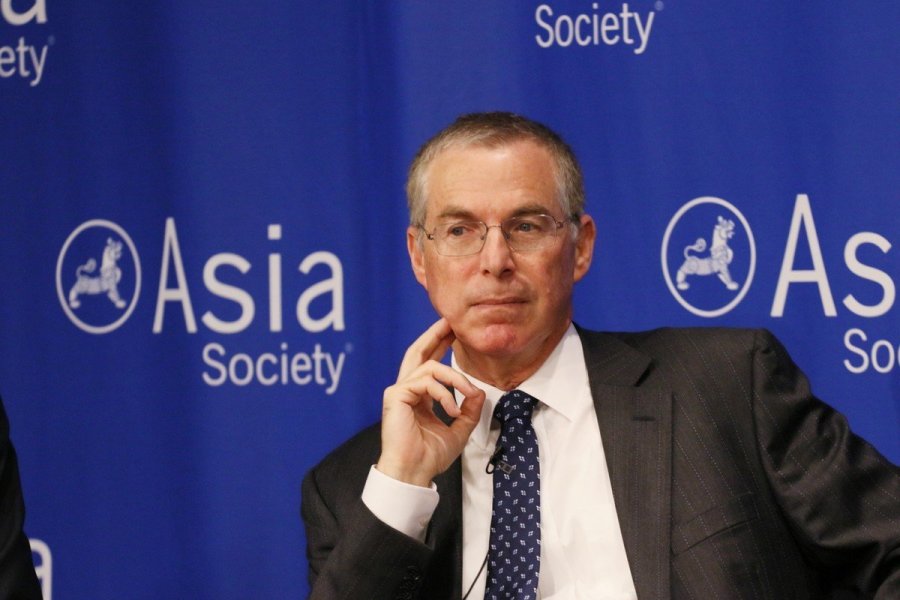 Michael Herzog (Photo: Asia Society/Flickr)
9. Ambassador Michael Herzog
Michael Herzog, Israeli ambassador to the United States, keeps a spot on our list, with a slightly lower ranking from last year, when he came in at No. 6.
As the older brother of current President Isaac Herzog, the diplomat is expected to remain in his current role – at least for now – as Prime Minister Benjamin Netanyahu returns to the helm.
Former Israeli Prime Minister Naftali Bennett first appointed Herzog as ambassador because of "his rich, years-long experience in the security and diplomatic fields," as well as his familiarity with the challenge of the Iranian nuclear threat to Israel.
Herzog's role, however, is likely to be more challenging since it is unclear how the Biden administration will relate to Israel's incoming far right-wing government. While Netanyahu and U.S. President Joe Biden enjoy a long history of friendship and cooperation, several U.S. lawmakers have expressed concern about some of the far-right members of Netanyahu's coalition, including Bezalel Smotrich and Itamar Ben Gvir.
Herzog is a retired brigadier general in the Israel Defense Forces, where he held senior positions from 2001 to 2009. Having served as a permanent representative to the United Nations, he has played a key role in peace negotiations on behalf of the State of Israel in various summits.
In December, Herzog responded to growing anti-Israel rhetoric in the U.S. and worldwide when he tweeted: "Free speech does not extend to incitement of violence and demonization of the Jewish community."
He is married to lawyer Shirin Herzog. The couple has two children.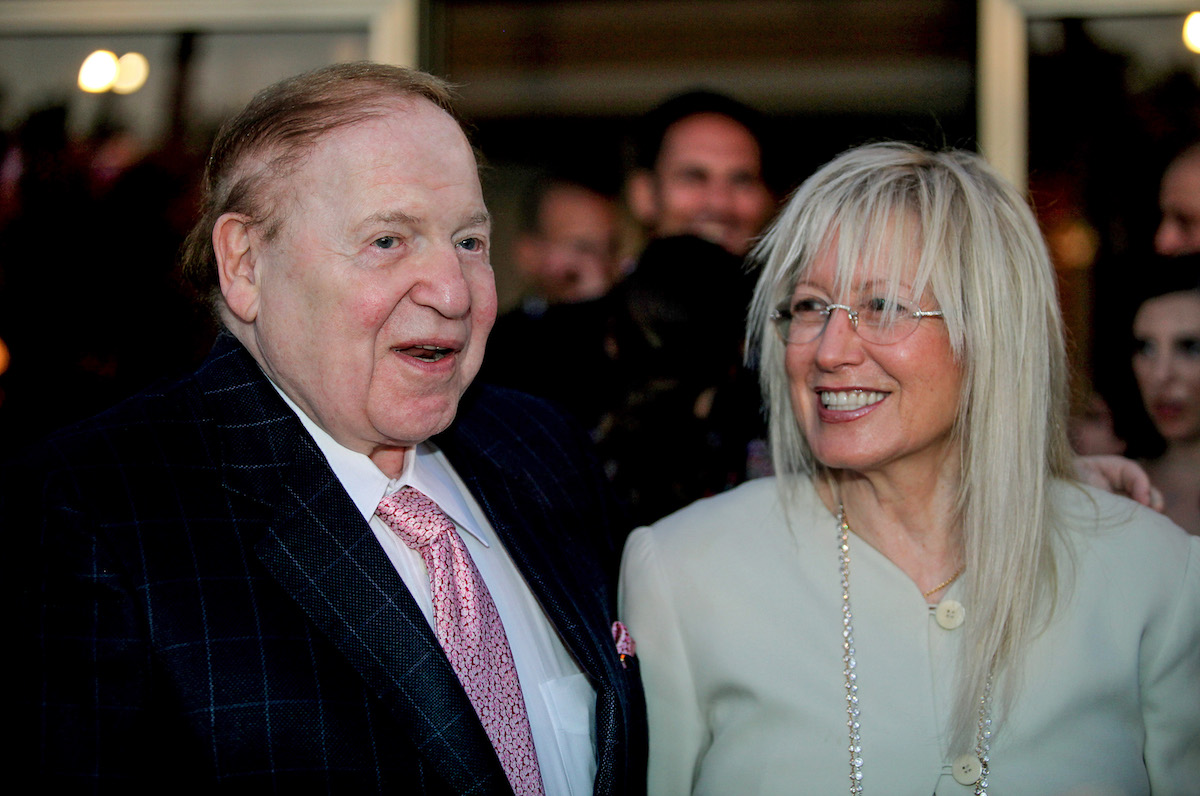 Miriam Adelson (Photo: Moshe Shai/Flash90)
10. Miriam Adelson
Dr. Miriam Adelson is considered the richest Israeli citizen in the world.
She is also the fifth richest person in the world.
The well-known businesswoman and philanthropist owns Israel's most-read daily newspaper, Israel Hayom, and she donates substantial funds to Jewish and Israeli causes - including United Hatzalah, Birthright and Tel Aviv Sourasky Medical Center. 
Following the death of her casino-magnate husband Sheldon in 2021, Adelson's giving priorities began to shift. For example, while her husband funneled $524 million to the Republican party's super PACs, committees and candidates between 2011 and 2020, Adelson has decided to scale back. Her only major contribution during the November midterms was $5 million donated to the Congressional Leadership Fund that backs House GOP candidates. 
More recently, Birthright Israel, which brings young diaspora Jews on 10-day trips to explore Israel, was forced to put out an emergency appeal when it learned that Adelson would be cutting back her gift.
In 2019, her personal wealth was ranked at around $22 billion, mostly in shares in the Las Vegas Sands Corporation, which was gifted to her by Sheldon before his passing. More recently, Bloomberg Billionaires Index said she is worth $29.6 billion.
Adelson was born in Tel Aviv in 1945 and grew up in Haifa. She holds dual American-Israeli citizenship. She is a physician who, with Sheldon, founded the Adelson Clinic for Drug Abuse Treatment and Research in 1993.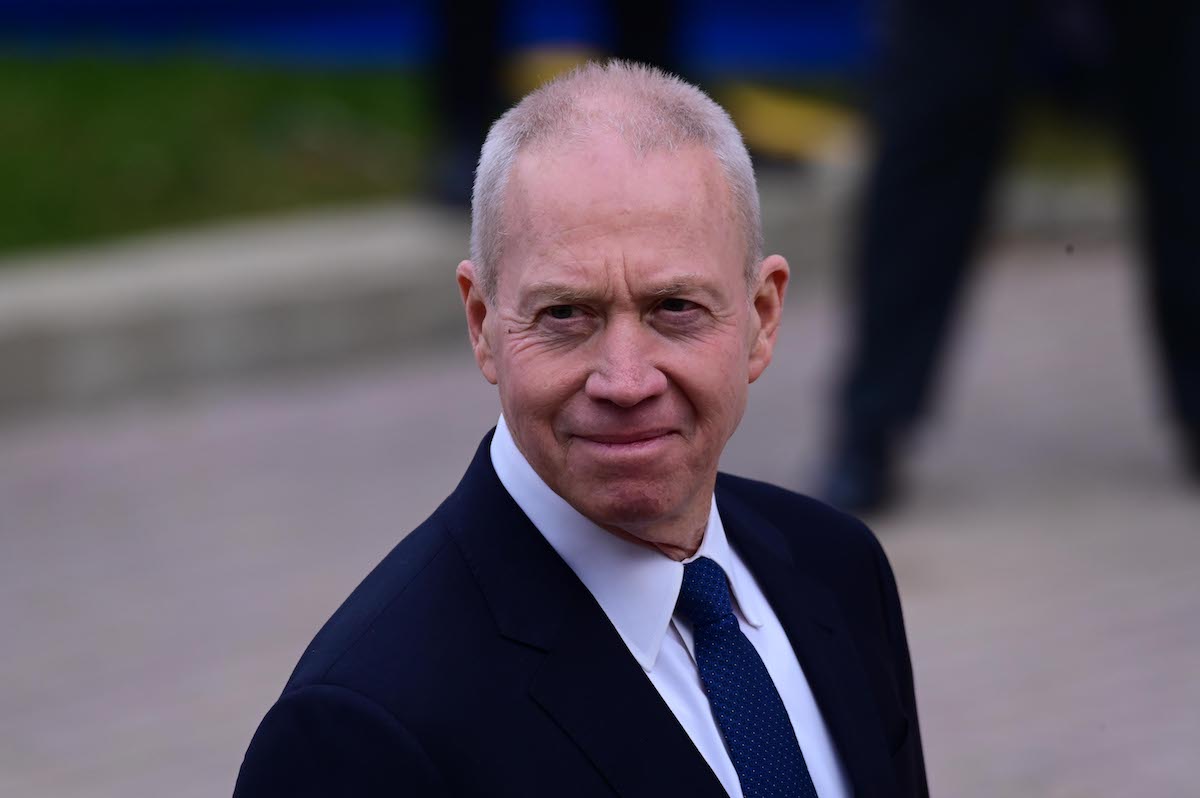 Yoav Gallant (Photo: Tomer Neuberg/Flash90)
11. Yoav Gallant
Likud member Yoav Gallant was officially named defense minister under Israeli Prime Minister Benjamin Netanyahu's sixth government.
Analysts speculate that Netanyahu appointed Gallant because of the politician's aggressive stance toward Iran. It's no secret that Gallant, like Netanyahu, has been outspoken about launching an attack on the Islamic regime for over a decade and some believe Netanyahu is ready to "redo their missed opportunity in 2010." 
The 64-year-old entered politics in 2015 after holding senior roles in the Israel Defense Forces, including commander of the Southern Command from 2005-2010. He was once nominated to be Israel's chief of staff, but his nomination was later cancelled.
Gallant made headlines in 2018 when, as minister of construction and housing, he told attendees at a Shabbat cultural event that Israel would seek to totally remove Iran's military presence from Syria. 
"An opportunity has arisen for Israel to uproot Iran from Syria, and we'll take advantage of this opportunity," he said. "We need to strike while the iron is hot and eradicate any trace of Iranian entrenchment in Syria. We'll put the Iranian genie back in its bottle."
Gallant is married to Claudine. They live in Moshav Amikam in northern Israel and have three children.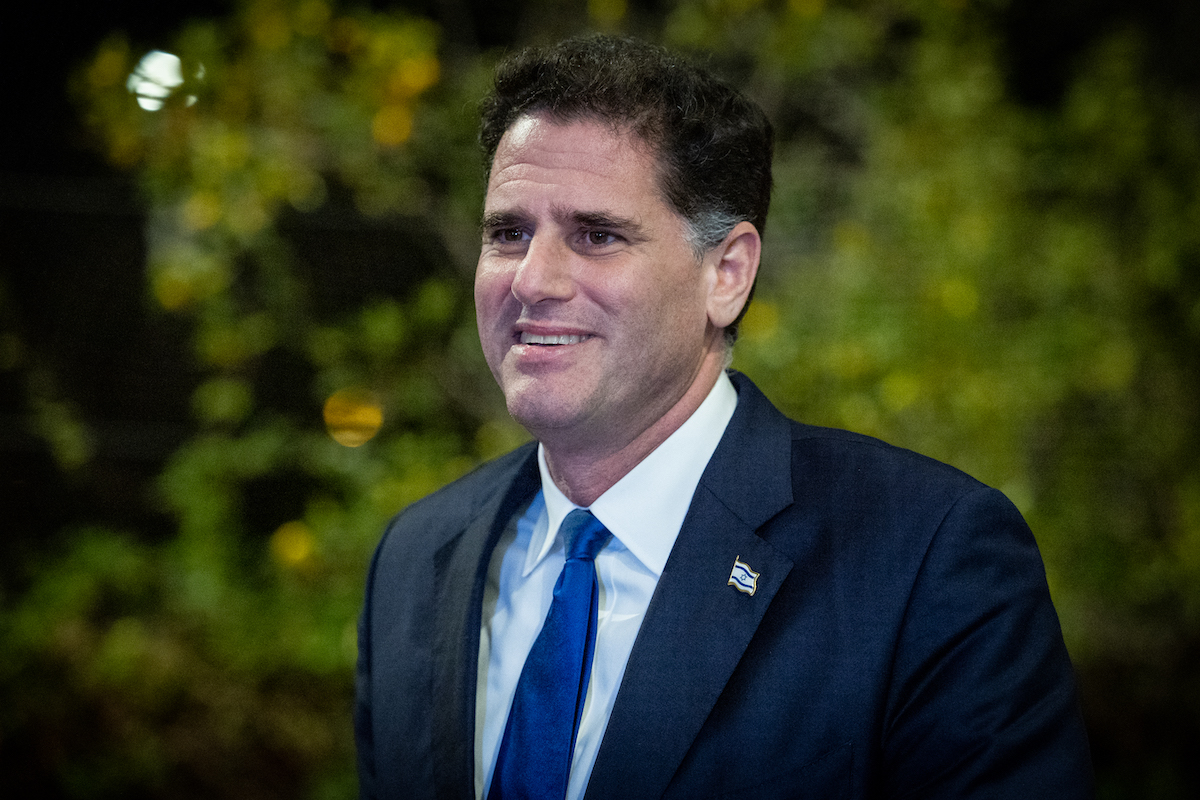 Ron Dermer (Photo: Yonatan Sindel/Flash90)
12. Ron Dermer
Ron Dermer – Netanyahu's most trusted foreign policy advisor – appears on our list again after having skipped a year in 2022. Now, he's making an appearance in national and international politics. 
This former ambassador to the U.S. – for an unprecedented seven years – will serve as minister of strategic affairs. Born in Miami, Dermer had to give up his American citizenship in order to serve Israel in this capacity. 
Though Dermer was rumored as a candidate for foreign minister, Likud Knesset Member Eli Cohen was appointed instead, in a rotation with Israel Katz. However, Dermer has been dubbed "the real right hand" of Netanyahu.
When it comes to relations with the White House, the former ambassador will sit in the security cabinet and help Netanyahu run Israel-U.S. relations in his role as minister of strategic affairs. 
Dermer was one of the most influential Israeli ambassadors to the U.S. in the history of the Jewish state. He has long been Netanyahu's closest political and policy advisor, a relationship that goes back more than 20 years. 
Last year, Dermer made waves when he bashed the Biden administration for its Iran policies on an episode of the "Diplomatically Incorrect" podcast. In his new role, he will focus on combating international boycott efforts. 
Perhaps Netanyahu hopes that with his native English and savvy in U.S. politics that Dermer can balance the more radical elements of the current Israeli government or at least make it more palatable for Washington.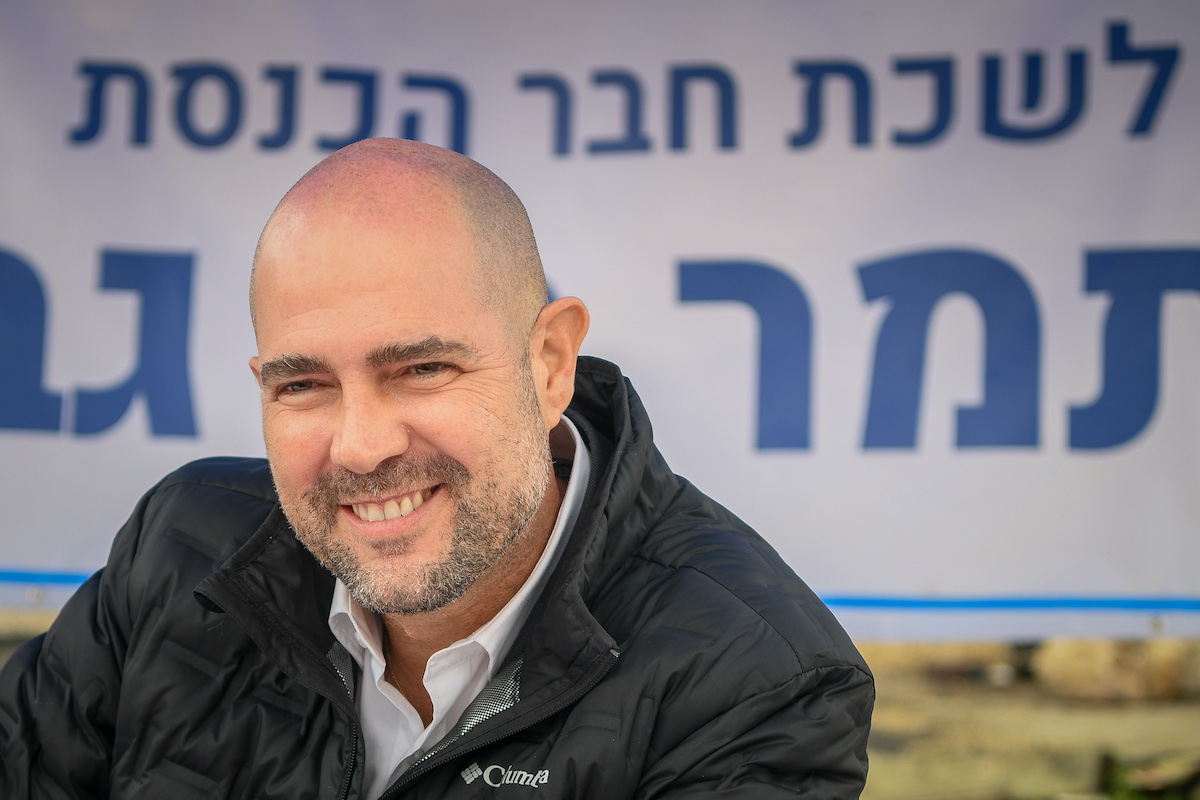 Amir Ohana (Photo: Arie Leib Abrams/Flash90)
13. Amir Ohana
Amir Ohana has the distinction of having become Israel's first openly gay minister when he was appointed as justice minister in 2019.
He now wields considerable power as the speaker of the Knesset where he will navigate between the far-right religious parties – who are self-declared homophobes – and the LGBTQ agenda.
While Ohana's sexual preferences put him at odds with the majority of Israel's religious coalition members, it would also help mitigate concerns abroad about this being an extremist Israeli government. Either way, the speaker position holds significant sway over both the legislative agenda and its pace.
Nevertheless, Ohana has already borne some attacks from coalition supporters. Meir Mazoz – a rabbi associated with other coalition members – recently said that Ohana was "infected with a disease." Mazoz said Ohana's sexual orientation contributed to the devastating tragedy at Mt. Meron in 2021 that led to the death of 45 Jewish worshippers. At the time, Ohana served as public security minister.
If the past is any indication when it comes to voting along party lines, Ohana might opt out of votes as he did in 2016 when pro-gay bills were brought by the opposition. So now, if the coalition brings up an anti-gay vote, everyone will be watching to see if Ohana votes for his beliefs – or opts out as a party loyalist.
Ohana is a right winger who supports annexing the West Bank and opposes Palestinian statehood. He is one of a series of Netanyahu loyalists in the Likud party and has supported exempting the prime minister from prosecution.
After his army service – which he extended to six years – he served in Israel's internal spy agency, the Shin Bet, for another six years.
Ohana has a husband with whom he has two children. He has recently posted more about music – he plays the guitar – than politics.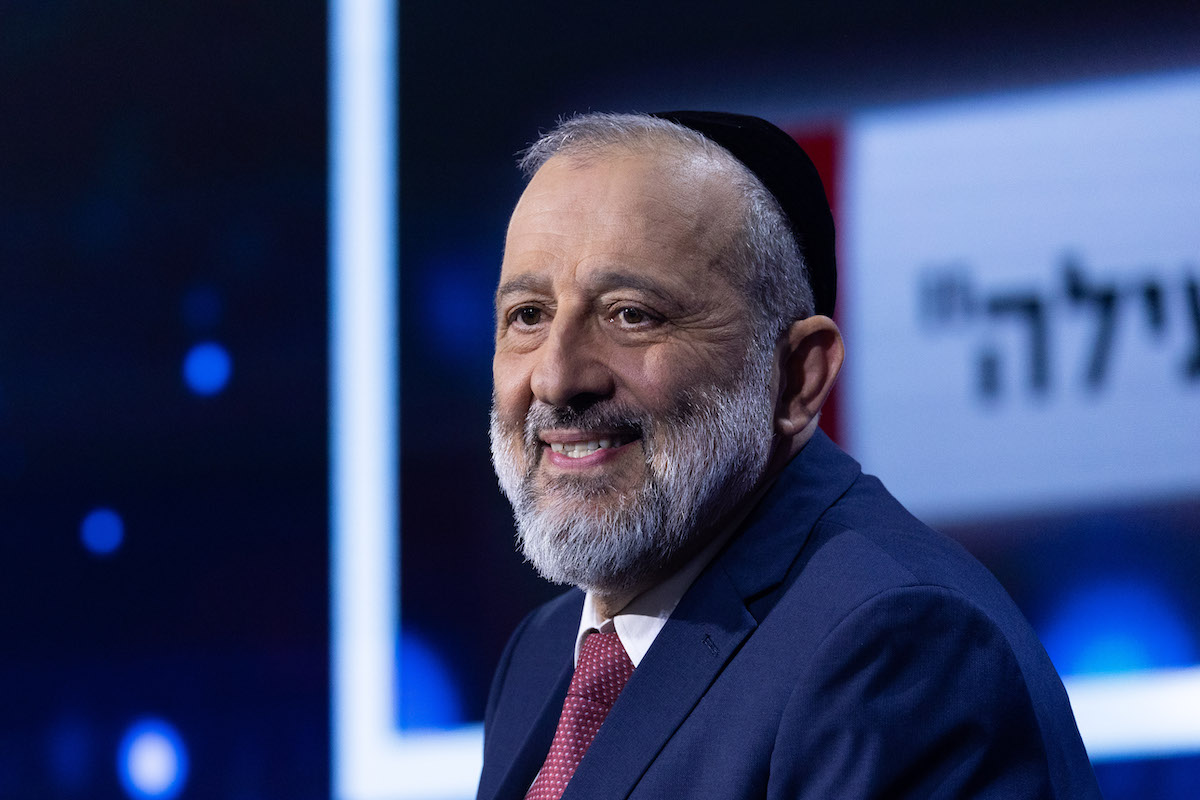 Aryeh Deri (Photo: Yonatan Sindel/Flash90)
14. Aryeh Deri
Despite being convicted twice for financial crimes, somehow Aryeh Deri has convinced Netanyahu to let him serve in the newly-formed government. Deri previously served as both minister of interior and minister of health.
Deri's new deal specifies that for the first two years, he will once again serve as both health and interior minister. In the second half of the term, he will switch, and take over as finance minister from Religious Zionism party head, Bezalel Smotrich.
This is the first time that Deri – also on tap to become deputy prime minister for the entire 4-year term – is on our list. But the 63-year-old Orthodox rabbi is well known in Israeli politics. He is one of the founders of the ultra-Orthodox Shas party which represents Sephardic Jews. In recent years, Shas and Deri himself have been synonymous with Israel's Ministry of Interior.
Deri has been convicted twice of tax offenses. In 1999, he was sent to jail after the courts ruled against him for bribery, fraud and breach of trust. He returned to politics in 2012 and remained there until January 2022, when he racked up yet another conviction, pleading guilty to tax offenses once again. Rather than face a label of "moral turpitude," he took the initiative to resign from his role in the Israeli Knesset.
The brand new "Deri Law" – passed in December 2022 specifically for the circumstances the politician finds himself in  – will enable Deri to be appointed as a minister despite his earlier convictions.
Deri was born in Morocco to a traditional Jewish family but became an Orthodox rabbi after years of studying at different yeshivas in Israel. He is married, and has nine children.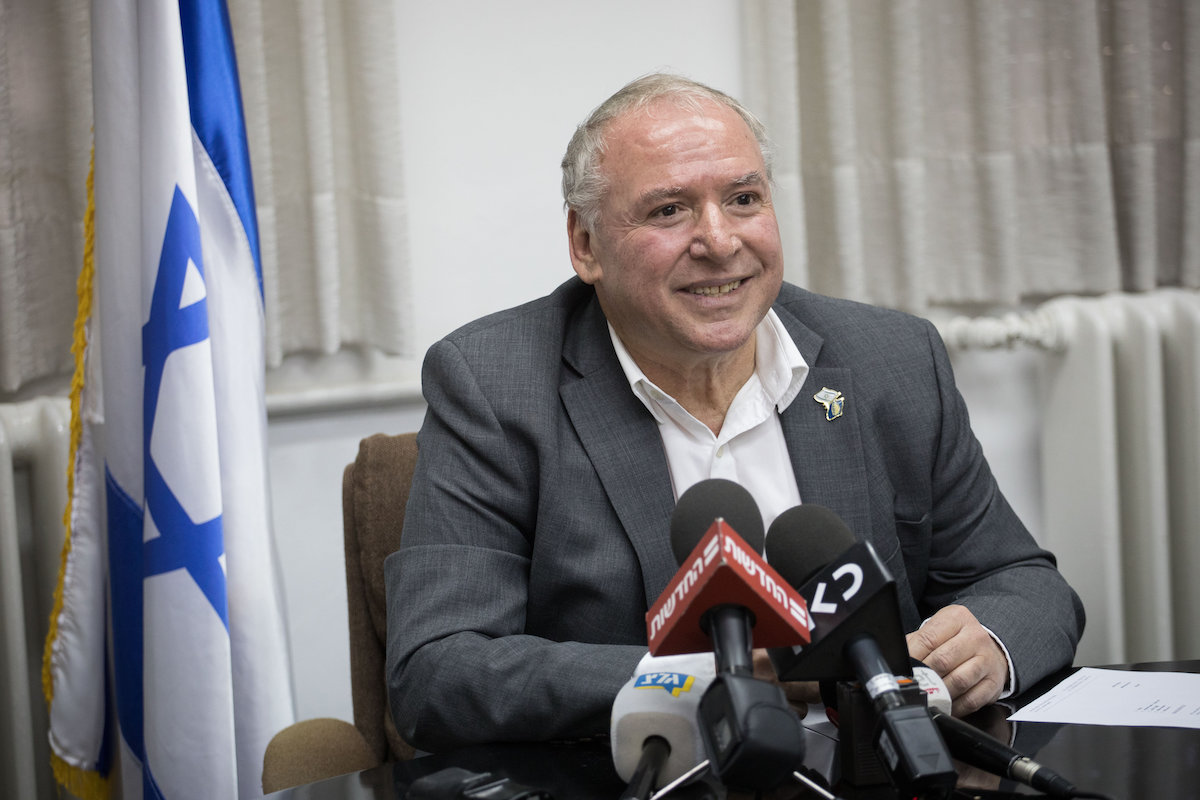 David Amsalem (Photo: Hadas Parush/Flash90)
15. David Amsalem
This list is wrought with Netanyahu loyalists – and here is another one: David "Dudi" Amsalem. 
However, this feisty politician was not appointed to any position in Netanyahu's new government. This makes him a possible opposition figure in his own party.
Despite his popular recurring character on Israel's "Saturday Night Live" (Eretz Nehederet – A Wonderful Country), he appears on our ALL ISRAEL NEWS list for the first time. 
Known for his tirades on the Knesset floor and his caustic insults of political opponents, Amsalem drew a rare rebuke this year from Supreme Court Chief Justice Esther Hayut after he accused the court of favoring Ashkenazi Jews while ruling against Sephardic Jews, of which he is one.
Amsalem also has a history of attacking non-Orthodox streams of Judaism, such as the Conservative and Reform movements. He made headlines this year when he objected to two Arab Knesset members communicating in Arabic during a debate, stating: "Look what it's come to: Two Arabs speaking to each other... You will speak Hebrew here in the Israeli parliament."
In October, Amsalem drew media attention for his outburst against those responsible for "framing" Netanyahu for the crimes he was indicted for. He called for the government to initiate a commission of inquiry and said those responsible should be put in jail. Netanyahu is currently facing trial for fraud, breach of trust and one count of bribery for attempting to ease regulations on certain media outlets in exchange for positive coverage.
Born in Jerusalem, Amsalem served as a tank commander in the Israel Defense Forces and earned a degree in Economics and Business Administration. He is a widower and has two daughters
Amsalem's flagrant rants have managed to propel him to some amount of stardom in Israel. Earlier in 2022, he won first place on the popular cooking reality show, Master Chef VIP, when he baked served up locus fish patties.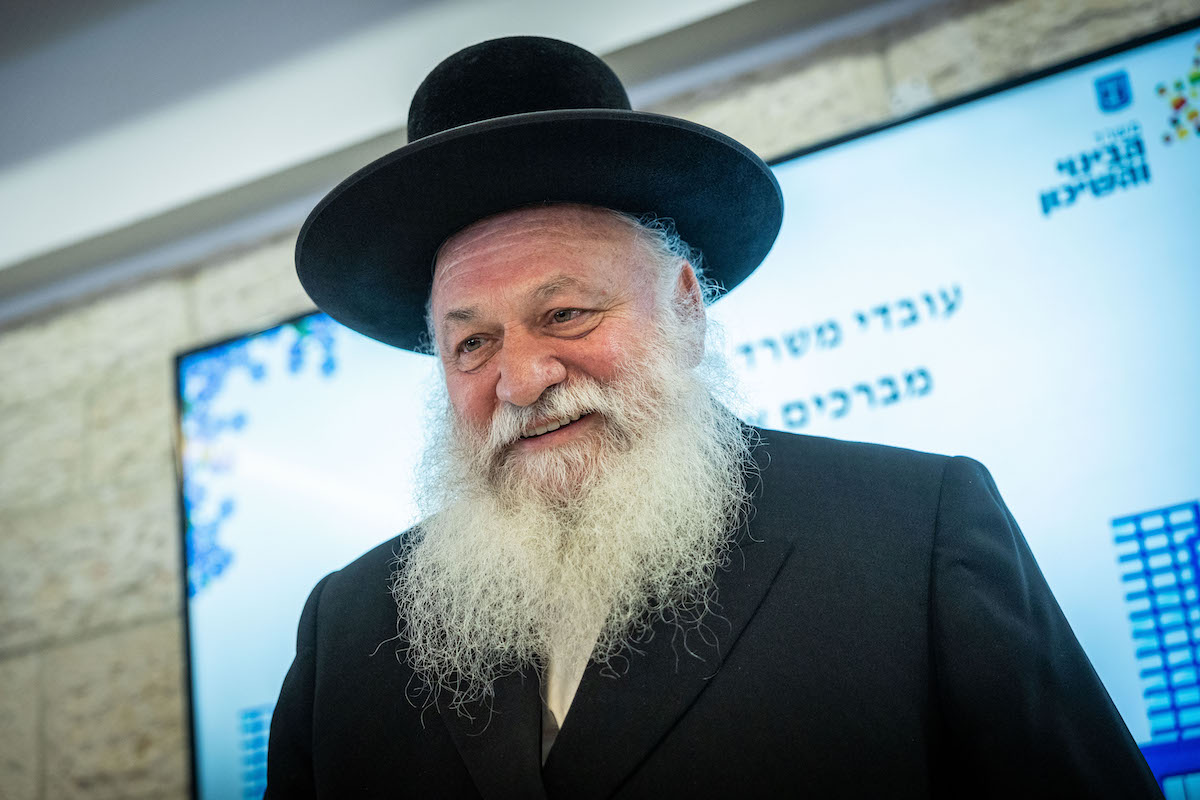 Yitzhak Goldknopf (Photo: Yonatan Sindel/Flash90)
16. Yitzhak Goldknopf
A newbie on the national political scene, Yitzhak Goldknopf  – the new chairman of the United Torah Judaism party – has been appointed Israel's construction and housing minister. Mind you, he doesn't think there's a housing crisis in Israel. 
Say that again? Yes, the 72-year-old freshman Knesset member said in early December that he is "not familiar with the Construction and Housing Ministry, and I do not know that there is a crisis. I see that there is construction throughout the country."
His comments came across as tone deaf to Israelis who are facing housing prices that have risen nearly 20% in the last year.
Despite having demanded a seat at the table, Goldknopf will not serve in Israel's Security Cabinet. He caved to opposition from lawmakers within his own party and decided to step down.
Before entering politics, Goldknopf was known as the chairman for the Committee for the Sanctity of the Sabbath, which has fought for restrictions like gender segregation at public events in Israel and forcing El Al Airlines to stop flying on Shabbat, Saturday, which is the official day of rest in the Jewish state.
While he entered national politics for the first time after the Nov. 1 election, the head of UTJ may already be facing a scandal. A recent report in Haaretz daily news accused Goldknopf of money laundering and nepotism, alleging he used his position as head of a Haredi educational network to enrich himself and his family with public funds.  
Goldknopf, who was born in Jerusalem, served as a member of the City Council in Israel's capital and is a follower of the Gur Polish Hasidic dynasty. He is married and has 10 children.
Yair Lapid (Photo: Niv Musman/GPO)
17. Yair Lapid
Yes, he was knocked out of the Prime Minister's Office a couple of weeks ago. But while Yair Lapid may be "down" ­(from the No. 3 position on our list last year) he certainly is not out.
Now Lapid is front and center – the head of the opposition – after a short six-month stint as Israel's prime minister, just after taking over for Naftali Bennett's slightly longer one-year stint as prime minister. With Bennett seemingly having vanished both from the Israeli political scene – and our list – Lapid is left to shepherd the opposition alone as they re-take their seats on the other side of the plenary. 
While serving as Israel's foreign minister, just before switching roles with his "strange bedfellow" Bennett, Lapid became the first Israeli foreign minister to make official visits to the United Arab Emirates, Bahrain, and Morocco and actively worked to build upon the Abraham Accords.
Lapid, energized and ready to take on Bibi's highly controversial far-right Cabinet, has his work cut out for him. He's been blamed for failing to unify the smaller left-wing parties – i.e., the Meretz party – into a larger bloc, which some believe would have changed the results of the Nov. 1 election.
Having gained favor in his leadership role during the Bennett-Lapid government, there may yet be a bright political future for the head of the centrist Yesh Atid ("There is a Future") party.
He certainly seems to think so. Just last week, Lapid predicted that internal strife and extreme politics would cause Netanyahu's new government to fall by 2024 or "maybe even sooner," just before confidently stating that he [Lapid] is "an honest man" who stands "at the head of a decent party that is the second largest party in Israel and it will be the largest party in Israel in the next elections."
Benny Gantz (Photo: Yonatan Sindel/Flash90)
18. Benny Gantz

Benny Gantz, although slipping significantly down the list – he was No. 8 in 2022 – is still very much a political player and he continues to have staying power in the Israeli government.
Gantz, served as Israel's defense minister under two governments over the last two years. As Yoav Gallant takes over the military role in Prime Minister Benjamin Netanyahu's new government, Gantz is proactively engaging the prime minister, offering to help establish a bipartisan committee for reforming Israel's judicial system before the right-wing ministers can advance their extensive plans to overhaul.
As a member of the Knesset and the leader of the National Unity party, Gantz argued that "an issue so fundamental to our future and existence for decades ahead deserves to be done with a broad consensus," whereas "proceeding with the current plan will gut Israel's democratic nature."
In recent days, Gantz urged a mass protest against the government's judicial reform platform, a move which has been condemned by Netanyahu who said Gantz is "planting the seeds of disaster," accusing him of igniting "a call to sedition from within the Knesset."

Less than a week later, more than 80,000 Israelis gathered in Tel Aviv for a mass demonstration against the proposed reforms, arguing that the government and parliament should not have more control of the judicial system.
Apart from the internal battles, Gantz remains strongly focused on the external threat posed by the Iranian regime. During his years as Israel's military head, the IDF ramped up efforts to prepare a credible threat against nuclear sites.
In his final days as defense minister, Gantz told graduating Israeli Air Force pilots that they may be instructed to take part in an attack on nuclear facilities in Iran within two to three years.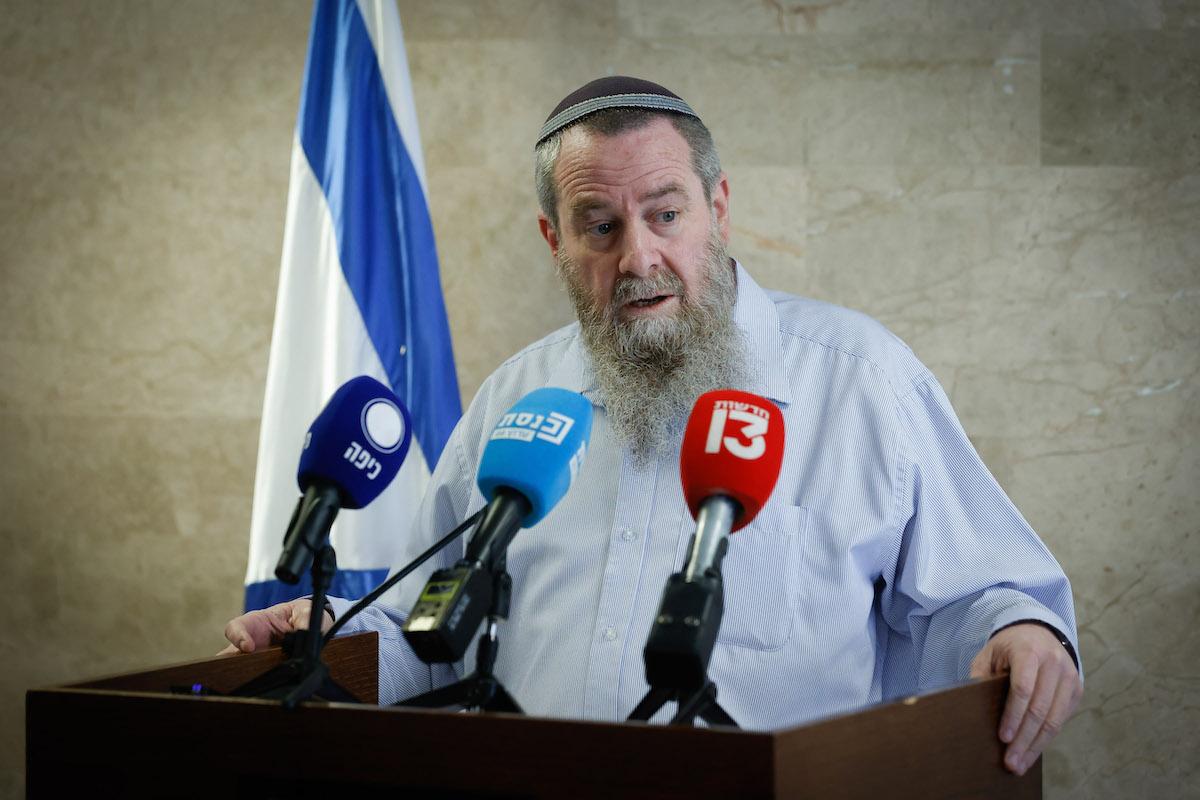 Avi Maoz (Photo: Olivier Fitoussi/Flash90)
19. Avi Maoz 
One year ago, most Israelis had never even heard of Avi Maoz. But he quickly became a household name when incoming Israeli Prime Minister Benjamin Netanyahu started negotiating the composition of his new government. 
A first timer on our list, Maoz's anti-LGBT and anti-Arab rhetoric have attracted negative media and public attention. Maoz is chairman of the far right party, Noam which received only one seat in the 64-seat Israeli Knesset. Nevertheless, Maoz will serve as deputy minister of the Prime Minister's Office where he will be in charge of educational programs dealing with Jewish identity.
According to Israeli media, he is waging war against a "progressive agenda" and standing against "postmodernism." On his agenda? Taking away LGBT rights, implementing Orthodox Jewish practices on a national level – including a stricter national observance of Shabbat, gender segregation at public events, barring females from serving in the military – and much more.
Maoz will also control a special branch within the Ministry of Education Ministry where he was greeted with a petition signed by 170 school principals opposing Maoz's appointment and asking Netanyahu to reverse his decision. "Racist, homophobic, regressive and extremist opinions are divisive and offensive to entire communities and harmful to wide identities within Israeli society," the principals wrote.
Maoz first entered the political arena when he campaigned for Jews from the Soviet Union to be allowed to immigrate to Israel. He successfully lobbied then-U.S. President Ronald Reagan to call for the release of political prisoner, Natan Sharansky, who later became a successful Israeli politician and appointed Maoz chief of staff during the time he served in the Israel's Ministry of Industry and Trade, the Housing Ministry and the Interior Ministry.
Maoz, 66 years old, is married and has 10 children.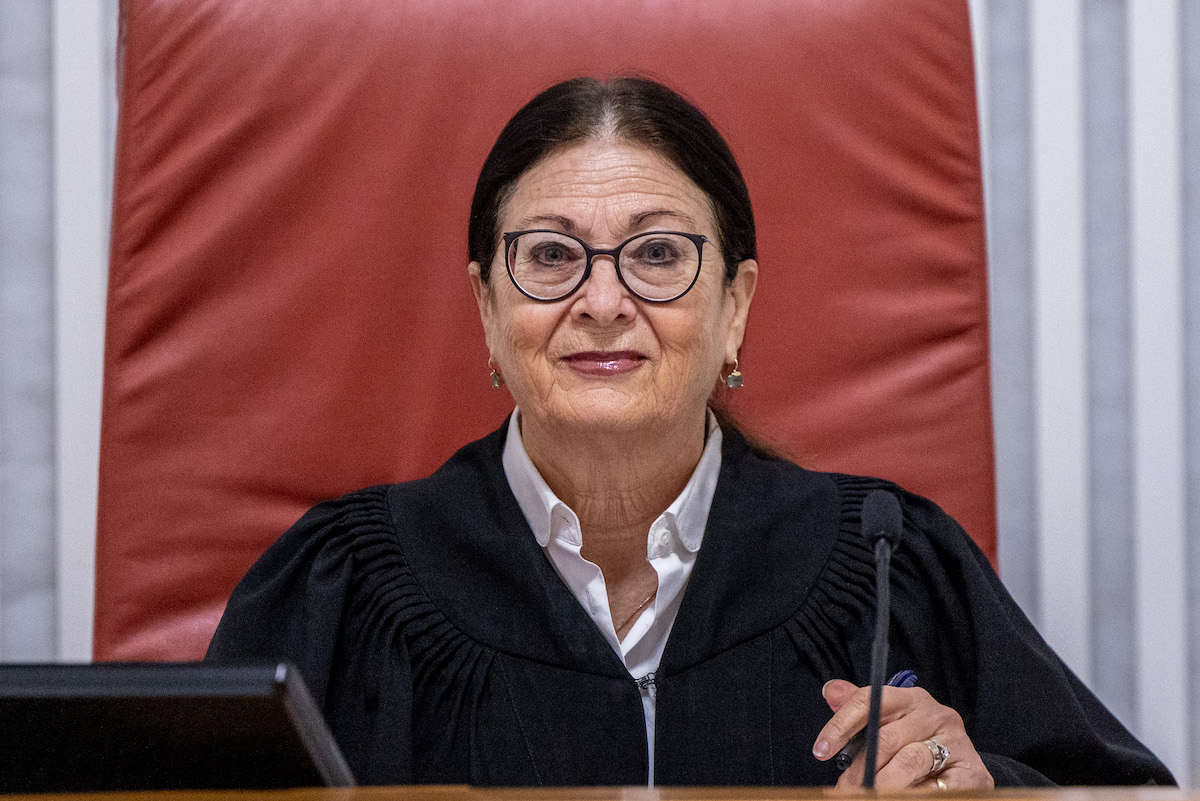 Ester Hayut (Photo: Yonatan Sindel/Flash90)
20. Esther Hayut
Israel's Supreme Court Chief Justice Esther Hayut assumed her role in 2017 after a long career in the Israeli judiciary branch. She is expected to step down in 2023 – due to a mandatory retirement age – but not before overseeing the court through another tumultuous period ahead. 
During her five-year tenure, Hayut has been involved in historical rulings including the Jewish Nation-State Law, endorsing the alternate prime minister rotation, approving non-Orthodox conversions, granting equal financial rights to a wife who was unfaithful to her husband, and nearly all of the COVID emergency laws, including security surveillance of infected patients to name a few.
Hayut is characterized by many in the Knesset as one who strives to avoid conflict through compromise and who takes a moderate approach in her rulings, particularly when compared to some of her predecessors. She has been ready to strike down Knesset laws and state policies in particular circumstances, but tries to avoid deeper issues with larger political implications. This has made her a source of criticism from both the political Right and Left. 
In May 2020, Hayut presided over an 11-judge panel that voted unanimously to dismiss a petition against Benjamin Netanyahu, allowing him to form a government despite being indicted for breach of trust, accepting bribes and fraud. 
Netanyahu is expected to meet with Hayut in 2023 to discuss a set of far-reaching legal reforms that his coalition hopes to pass in the Knesset, including the controversial 'override clause' that aims to curb the Supreme Court's authority to overturn parliamentary decisions. 
In September 2021, Jerusalem Post named Hayut as their "Top 50 most influential Jews of 2021."
Last year, at the age of 69, she was awarded by Forbes as one of the "50 over age 50" women leading the way in Europe, Africa and the Middle East.
Hayut is married and has two sons.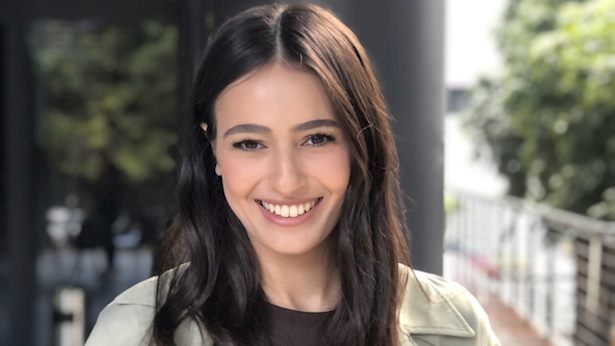 Lucy Ayoub (Public relations photo)
21. Lucy Ayoub
Lucy Ayoub is one of the most-recognized Israeli Arab citizens in the country and was featured in last year's top list." Having quickly emerged as one of Israel's most promising new acting talents, Ayoub is now becoming a TV mainstay.
This year, viewers of the hit series "Fauda" on Netflix, will enjoy watching Ayoub as the star of season 4, in her first major acting role.
Ayoub caught the attention of the European music scene when she co-hosted the 2018 Eurovision Song Competition in Tel Aviv. She has also appeared on Israeli television in the local version of "Dancing with the Stars." Prior to more recent fame, she worked for Israel's Public Broadcasting Corporation and hosted a TV quiz show.
The 30-year-old actress was born in Haifa to an Arab-Christian father and an Ashkenazi Jewish mother who converted to Christianity upon their marriage. She attended a Catholic school as a child and defines herself as an atheist, despite celebrating both Christian and Jewish holidays. Her fascinating family background includes maternal grandparents who were both Holocaust survivors. On her father's side, her grandparents fled to Lebanon as Palestinian refugees during the 1948 Arab-Israeli War. Ayoub, who speaks Arabic, Hebrew and English fluently, is married to an Israeli Jew.
Ayoub says she often encounters requests to define herself within some framework, but she does not appreciate attempts to label her complicated identity, having once said, "Some of you will say I will always be the daughter of the Arab, and at the same time, in the eyes of others, I will always be the daughter of the Jewess. So, do not suddenly tell me that I cannot be both." Instead, she chooses to address issues between Israeli Jews and Arab in her own original poems, which she has performed onstage at Slam Poetry competitions.
Prior to her acting career, Ayoub served for two years in the Israeli Air Force as a flight simulator instructor. She then studied philosophy, politics, economics, and law at Tel Aviv University.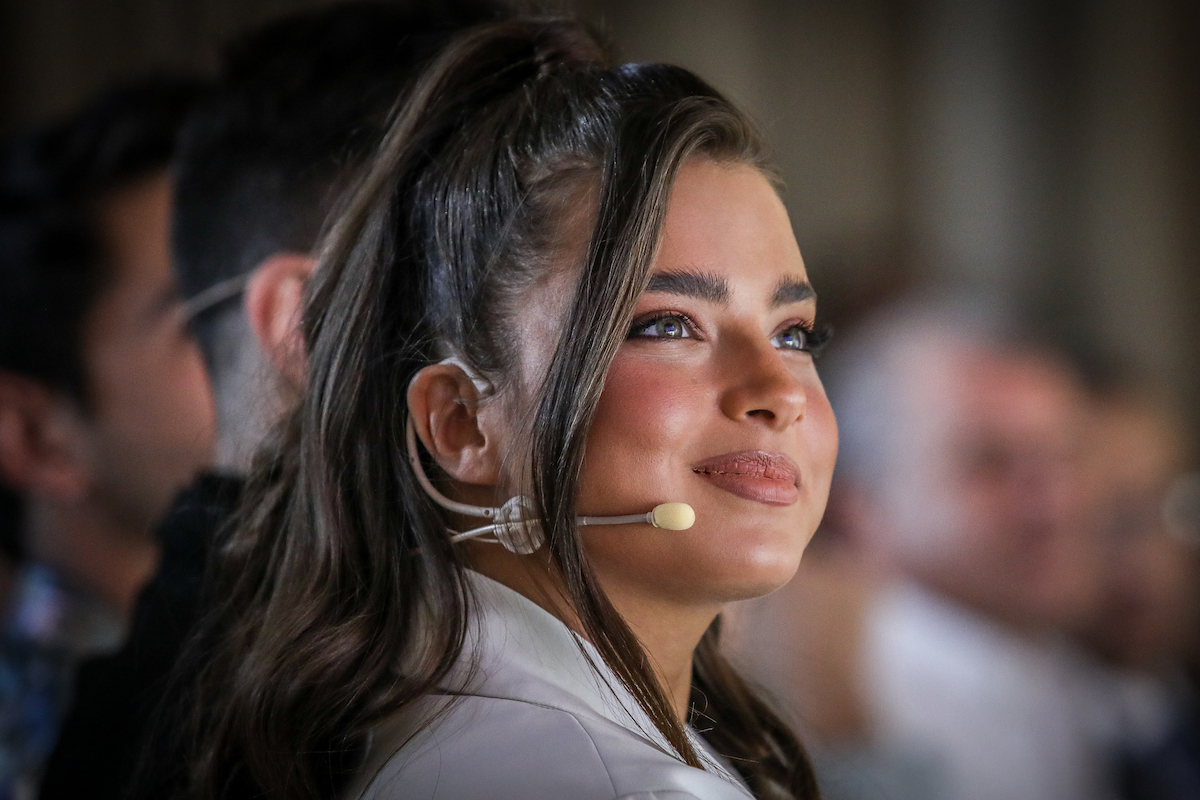 Noa Kirel (Photo: Flash90)
22. Noa Kirel 
At age 21, Noa Kirel is a sensation in the Jewish state with her upbeat and catchy songs that have a broad appeal to children and adults of all ages. 
Kirel appeared in last year's ALL ISRAEL NEWS top list, ranked No. 20, and has indeed made some major strides towards jumpstarting her international career this past year. She signed a major recording contract with Atlantic Records in the U.S., considered to be the largest contract the music label has ever signed with an Israeli artist. People Magazine ranked her No. 2 on its list of "Emerging Artists of the Year." 
In November, in response to Kanye West's anti-Semitic rhetoric and the rise in anti-Jewish sentiment worldwide, Kirel showed up at the MTV European Music Awards in Germany wearing a brazen outfit plastered with the rapper's face covered in Jewish symbols, including the Star of David.
This past year, during the height of her career, Kirel also completed her mandatory military service with the Israel Defense Forces. In addition to her pop-star status, she has her own lines of perfume, hair products and clothing.
She has come a long way. At three months old, Kirel was diagnosed with a serious kidney disease, which she has since overcome. Before her singing career, she was the star of a popular Israeli TV series for teens.  
The year 2023 could be Kirel's big international breakthrough overseas. If Israel is allowed to compete in the annual Eurovision Song Contest in the U.K. in May (it could be disqualified if the new government dissolves the country's public broadcaster) she will represent the Jewish state and her fame is expected to explode even further.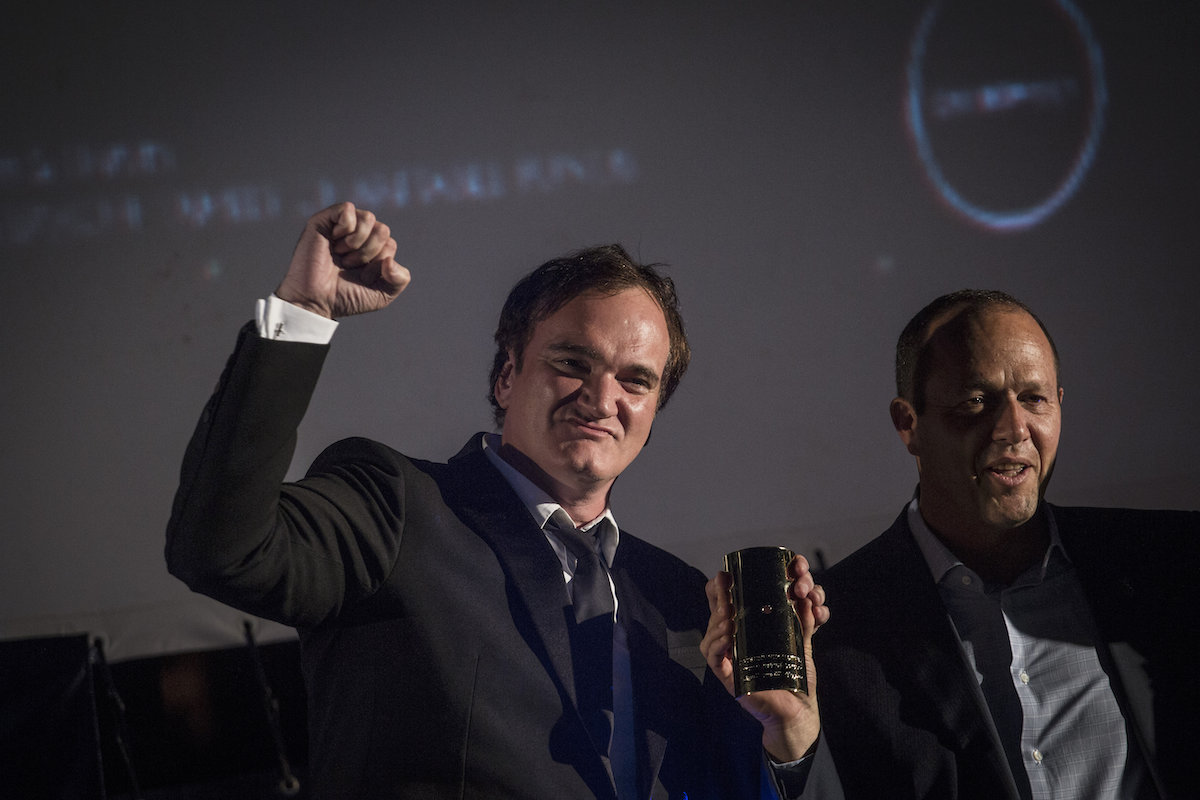 Quentin Tarantino (Photo: Hadas Parush/Flash90)
23. Quentin Tarantino 
Quentin Tarantino is on the list of Top 23 Israelis to watch in 2023?
Yes, believe it. 
Hollywood film director and screenwriter Tarantino is now as Israeli as one can get. Tel Aviv residents may catch him walking the streets, visiting a park with his children or sitting in a cafe, like a true local. 
The eight-time Academy Award winner is married to Israeli celebrity model and singer Daniella Pick, daughter of the late popular singer and songwriter Tzvika Pick. 
Tarantino and Pick met in 2009 during the Israeli premier of one of his films. The couple now have two children together and spend their time between the U.S. and Israel. 
In 2021, Tarantino bought a $5.5 million penthouse in Tel Aviv with a safety bunker room, as required by Israeli law. Unfortunately, he and his family were required to use it a few times during the height of the conflicts with the Hamas terrorist organization in Gaza.
You know he has "arrived" in the Jewish state since the comedy show Eretz Nehederet (It's a Wonderful Country) recently did a spoof on Tarantino's Israeli life.
In recent interviews, the famous director admitted that he loves his life in Israel. And the country loves him back. Last year, he received an honorary degree from the Hebrew University in Jerusalem. According to Tarantino, his next big screen project, which allegedly may also be his last, is likely to be filmed in the Holy Land.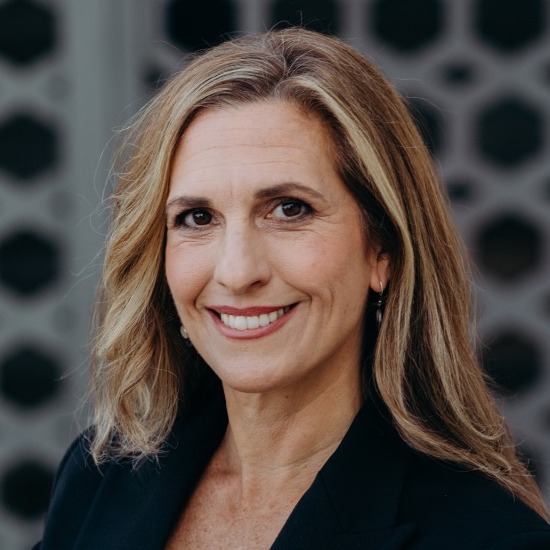 Nicole Jansezian is the news editor for both ALL ISRAEL NEWS and ALL ARAB NEWS and senior correspondent for ALL ISRAEL NEWS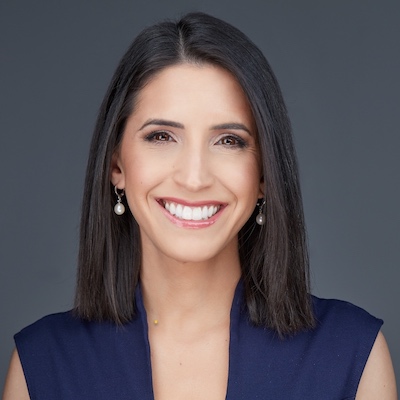 Tal Heinrich is a senior correspondent for both ALL ISRAEL NEWS and ALL ARAB NEWS. She is currently based in New York City. Tal also provides reports and analysis for Israeli Hebrew media Channel 14 News.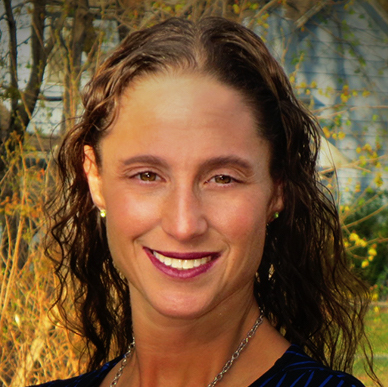 Maayan Hoffman is a veteran American-Israeli journalist and strategic communications consultant. She is Deputy CEO - Strategy & Innovation for the Jerusalem Post, where she also served as news editor, head of strategy and senior health analyst.
A message from All Israel News
Help us educate Christians on a daily basis about what is happening in Israel & the Middle East and why it matters.
For as little as $5, you can support ALL ISRAEL NEWS, a non-profit media organization that is supported by readers like you.
Donate to ALL ISRAEL NEWS
Current Top Stories
Comments