Newly-appointed deputy minister of Jewish identity wants to limit definition of who is a Jew, segregate public events by gender
Far-right, anti-LGBT Avi Maoz signs deal with Netanyahu to become a deputy minister in upcoming government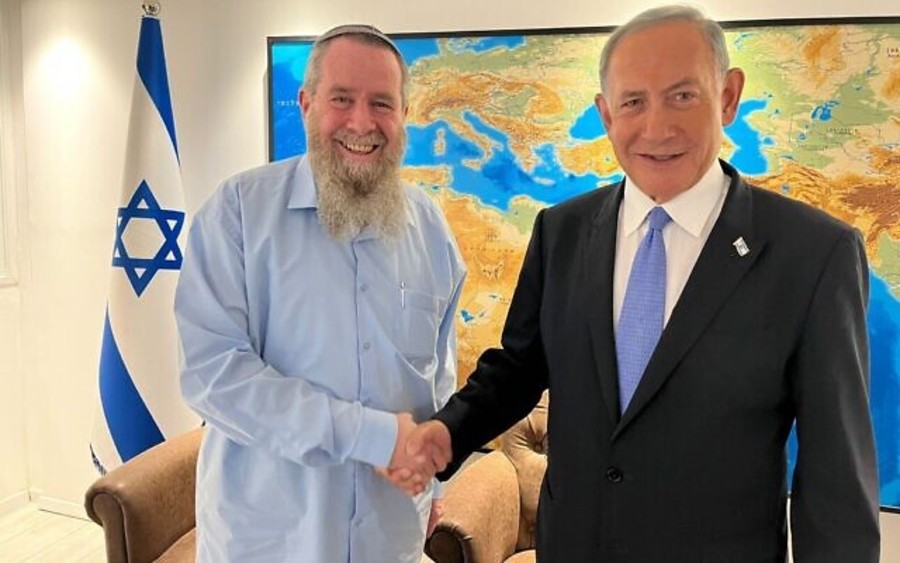 MK Avi Maoz (L) and Likud head Benjamin Netanyahu after signing a coalition deal on Nov. 27, 2022. (Photo: Likud)
The leader of a single-Knesset member party which wants to roll back LGBT rights – and promotes implementing Orthodox Jewish practices on a national level – will be placed in charge of a newly-created office that determines Jewish identity.
Avi Maoz, the head and only member of the Noam party in the current Knesset, has inked a deal to join Benjamin Netanyahu's coalition in the upcoming government. The role – created for him – will be as a deputy minister in the Prime Minister's Office.
Netanyahu's Likud party announced that Maoz's office will promote "National-Jewish identity" and will be given responsibility over Nativ, a government agency that promotes immigration to Israel from the former Soviet Union. Maoz also supports gender segregation at public events and wants the nation to adopt a stricter observance of Shabbat.
Netanyahu, the prime minister-designate, is working to build a majority coalition. Should negotiations go as expected, he will amass 64 seats in his coalition, a strong majority in the 120-member Knesset.
While much has been made of Netanyahu's other allies – Religious Zionism, Jewish Power and two ultra-Orthodox parties – Maoz's single-seat Noam has received less attention in this current election.
The Noam party, formed in 2019, made headlines with the slogan, "Israel chooses to be normal" – a jab at the LGBT community. The party also compared the practices of Reform Jews, left wingers and gay rights advocates to Nazis and Palestinian suicide bombers.
The new party champions "family values" and Jewish, religious identity. It is opposed to "post-modernism," conversion therapy for gays and new Education Ministry guidelines to help transgender youth.
Noam also wants to reform the judicial system – an issue expected to be raised by the forming coalition.
Regarding aliyah (Jewish immigration to Israel), Maoz favors removing the grandfather clause that allows the third generation of a Jewish grandparent to immigrate under the Law of Return, even if they themselves are not Jewish. Maoz has said that this clause was being abused to "bring gentiles" into Israel.
"When we establish the government… we'll promote the country's Jewish identity," he said. "I want to establish an authority that will focus on promoting the Jewish characteristics of the state and block radical progressive groups from entering the military, the Education Ministry and the Israel Police."
Gilad Kariv, a Knesset member who is a Reform rabbi, called the appointment a "slap in the face" to secular Israelis, traditionalist Jews, women and gays.
"Knesset Member Maoz will find that the majority of the public will stand up to his party's attempts to proselytize and sow hatred," Kariv said on social media.
Maoz also wants to close down a female combat unit in the Israel Defense Forces.
Israeli Prime Minister Yair Lapid called the government under formation "bonkers" and said his Yesh Atid party would fight any attempt to limit female service in the army.
"This is the man who opposes women's enlistment to the IDF, opposes women in senior roles, supports conversion therapy for the LGBT, and supports every other backward view imaginable," he said: "Is this what you wanted? For this backward nationalist to make decisions over your life? Over your daughters? Over your gay nephew? Is this how you want the State of Israel to look?"
The expected incoming coalition under Netanyahu will be Israel's most religious and right wing in history. Two parties, Noam and Jewish Power, have signed agreements with Likud while Shas, United Torah Judaism and Religious Zionism are still in negotiations.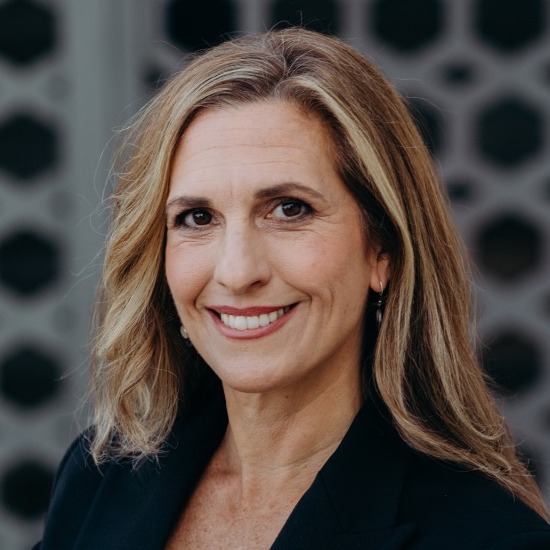 Nicole Jansezian is the news editor for both ALL ISRAEL NEWS and ALL ARAB NEWS and senior correspondent for ALL ISRAEL NEWS
A message from All Israel News
Help us educate Christians on a daily basis about what is happening in Israel & the Middle East and why it matters.
For as little as $5, you can support ALL ISRAEL NEWS, a non-profit media organization that is supported by readers like you.
Donate to ALL ISRAEL NEWS
Current Top Stories
Comments