Time to pull the trigger on Iran? Defense Minister Yoav Gallant is the man to do it
But is Netanyahu ready?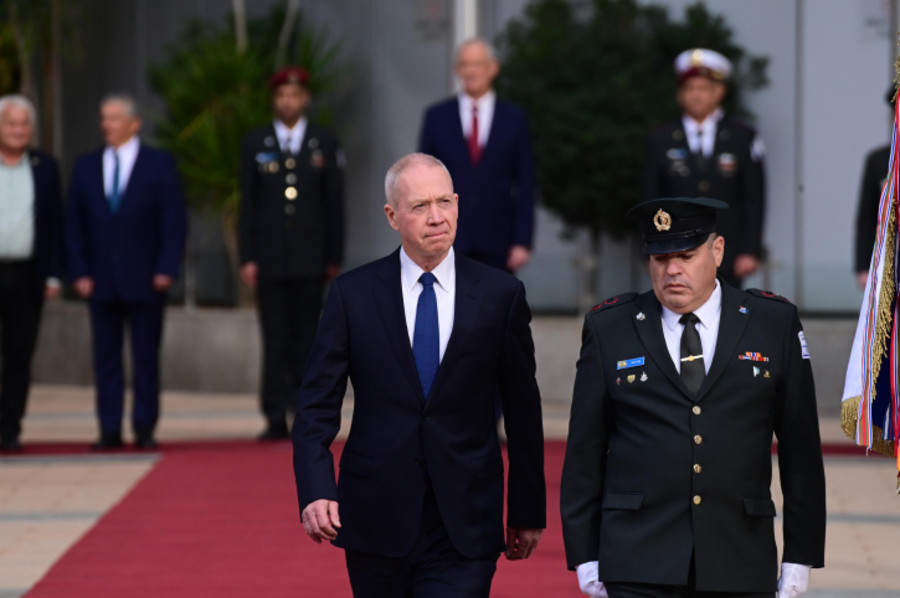 Minister of Defense Yoav Gallant seen during replacing ceremony at Hakirya Base in Tel Aviv, Jan. 1, 2023. (Photo: Tomer Neuberg/Flash90)
Does Prime Minister Benjamin Netanyahu finally have the right defense minister in place to strike Iran and destroy its nuclear facilities?
Netanyahu has been threatening to attack Iran for more than a decade. Senior military and intelligence analysts have told ALL ISRAEL NEWS that a carefully designed strike against Iran could mitigate the costs and potentially spare the region from an existential threat. And they said that if Netanyahu does plan to go to war with Iran, having Yoav Gallant in his role as defense minister could make it easier to act.
"Gallant was the toughest, most aggressive general around" during his tenure as Southern Commander (2005 to 2010), said Yonah Jeremy Bob, military correspondent for The Jerusalem Post. "He was brave, smart and aggressive. If you want to attack Iran, he is the right guy, he will back it."
According to Bob, Gallant is a man who is willing to take risks. While most high-ranking military officials have experienced battle and are ready to go to war at any time, some are more calibrated in their willingness to use force. Others are even risk averse and might flail under pressure. 
Not Gallant.
"If Netanyahu decides we are going to do it, Gallant is someone who will be cool under pressure," Bob said.
Admiral (Res.) Ami Ayalon, a former director of the Shin Bet and commander of the Israeli Navy, described Gallant in similar terms. He added that Gallant has demonstrated "ideological flexibility" and "pragmatism" in his various roles – whether as the head of the Southern Command during Operation Cast Lead, as late Prime Minister Ariel Sharon's military secretary during the Disengagement from Gaza or as a senior member of Moshe Kahlon's Kulanu party.
Moreover, Ayalon said, he is the only senior member of Likud seen as having the ability to control the military system.
"To Netanyahu's understanding, Gallant would not refuse to act, when necessary, as heads of the system have refused to in the past," Ayalon said. 
MISSED OPPORTUNITY 
In fact, back in 2010, Netanyahu had bet on Gallant to support an attack against the rogue nation, but unexpected controversy forced his plan to be put on the backburner. 
Back then, Netanyahu and then-defense minister Ehud Barak said they wanted to order a massive preemptive aerial strike against Tehran's nuclear program to prevent it from crossing certain lines, Bob explained. Then-IDF Chief of Staff Gabi Ashkenazi, Mossad Chief Meir Dagan and Shin Bet Chief Yuval Diskin opposed the move. 
"Netanyahu and Barak backed off, but then settled on trying again once they had a new IDF chief of their choosing who would take on their more aggressive approach to the Islamic Republic," Bob said. The man that they hoped for was Gallant.
But Gallant never made it into office after the "Harpaz Document" that described a plan to advance Gallant toward becoming chief of staff and to undermine Ashkenazi was leaked. Although an investigation into the document cleared the current defense minister, in the process, evidence of Gallant using his military power to expropriate public land for his home surfaced and he was disqualified from becoming chief of staff.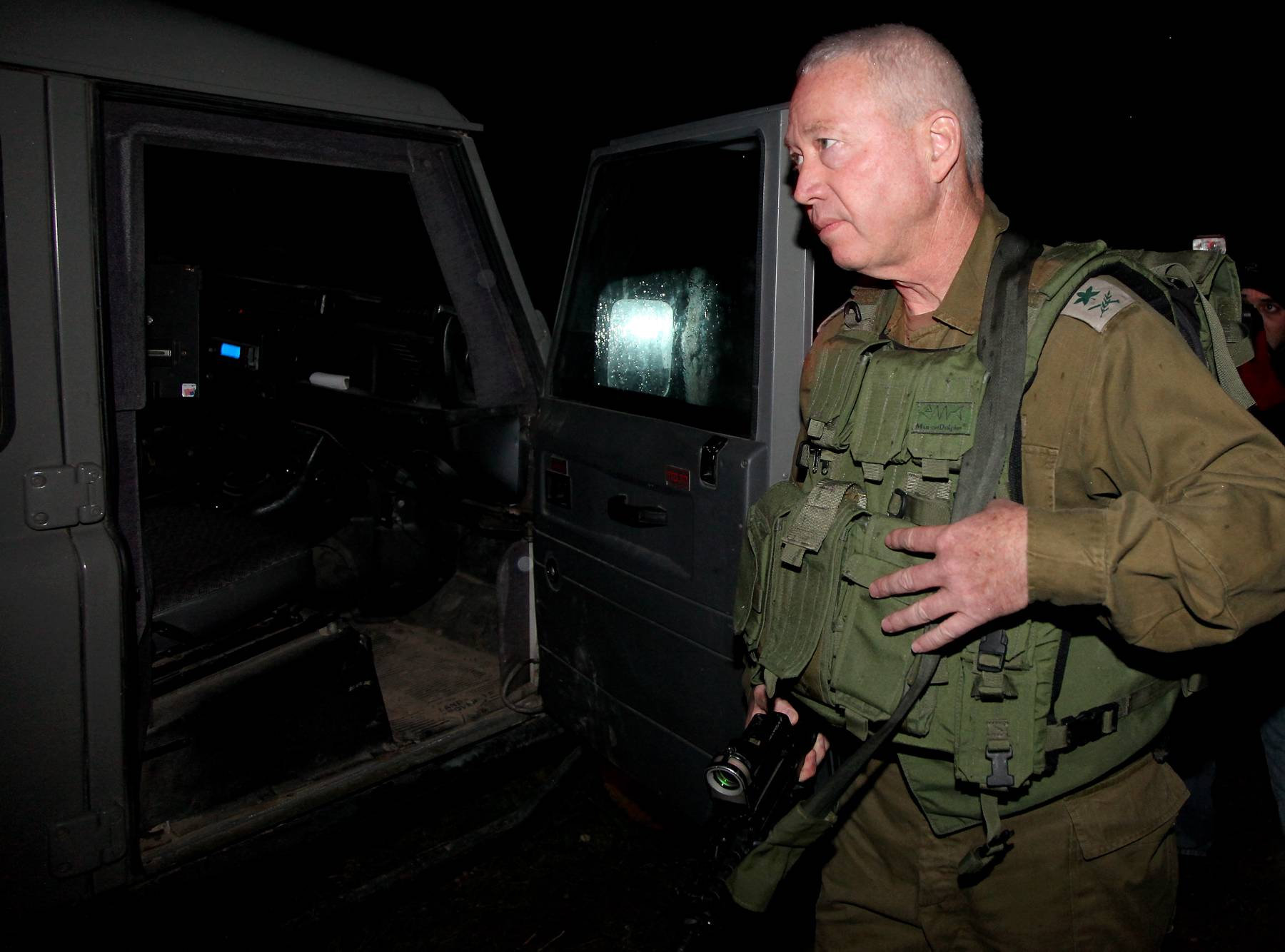 Israeli Officer General Yoav Gallant, chief of the southern command, walks near the border with the Gaza Strip on March 26, 2010. (Photo: Edi Israel/Flash 90)
Netanyahu and Barak's attack against Iran never came to fruition. 
For 10 years, although Gallant has served as minister of construction, aliyah and integration and education, this is his first chance back in the limelight in a role that could bring him fame. Like the prime minister, he will want to leave a legacy. 
During Gallant's first call with Secretary of Defense Lloyd J. Austin III this week, the two leaders agreed to "work together to address the wide range of regional challenges, including threats posed by Iran's destabilizing activities."
At Tuesday's Cabinet meeting, Netanyahu announced a change in Israel's strategy toward countering Iranian nuclear ambitions from the previous government, promising to elevate the issue in the public sphere. 
"We will work openly, from a position of strength, in the international arena against a return to the nuclear agreement," Netanyahu said. "Not only in talks with leaders behind closed doors but strongly and openly in the sphere of global opinion, which is now aware of the true dangers posed by Iran – the Iranian regime that is killing innocent citizens in and outside Iran.
TRIGGER HAPPY?
So, is Netanyahu ready?
"It is my understanding that Netanyahu does not intend to attack," Ayalon told ALL ISRAEL NEWS. "Rather, an effective/believable deterrence must create confidence in the willingness of the decision makers to attack."
Admittedly, although Netanyahu's rhetoric has been louder than most, under his leadership, Israel has not been overly bold in its actions in the region, especially in comparison to wars fought under previous prime ministers.
"All of his Gaza wars have been meek compared to Cast Lead in 2008 to 2009 under former prime minister Ehud Olmert or the 2006 Lebanon war," Bob noted. 
The most aggressive move Netanyahu made as Israel's leader was to send ground troops two kilometers into Gaza in 2014.
Moreover, even if Netanyahu and Gallant were to attack Iran, this would not be something they have already decided now, cautioned Yaakov Amidror, a former major general and national security advisor for Netanyahu. 
"If you can tell me what will happen with America and Russia and how their actions will impact Iran, then I can tell you what Israel should do," Amidror quipped. He said that Israel builds its strength, acquires the necessary weapons and prepares its soldiers to be ready to attack – but that does not mean the country will do so. 
"Is America sanctioning Iran effectively?" Amidror asked. "Is Russia providing advanced weapons and fighter jets to Iran?
"If today we see this is the last minute, we have to stop them, then we will attack," he continued. "The Iranians are much closer to reaching their goal, but they also have the Iranian protests. 
"Whether to attack Iran is not a technical question," Amidror concluded. "It is a delicate question that has to be evaluated on many fronts."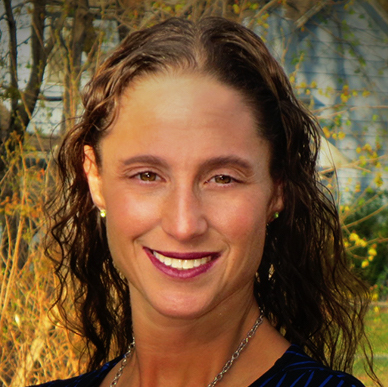 Maayan Hoffman is a veteran American-Israeli journalist and strategic communications consultant. She is Deputy CEO - Strategy & Innovation for the Jerusalem Post, where she also served as news editor, head of strategy and senior health analyst.
A message from All Israel News
Help us educate Christians on a daily basis about what is happening in Israel & the Middle East and why it matters.
For as little as $5, you can support ALL ISRAEL NEWS, a non-profit media organization that is supported by readers like you.
Donate to ALL ISRAEL NEWS
Current Top Stories
Comments