THE YEAR AHEAD
21 in 2021
The Top 21 in 2021
From politicians to Hollywood stars, from a Eurovision breakout singer to an NBA draft pick, here are the 21 most interesting Israelis to watch this year
JERUSALEM – Who will be the biggest Israeli newsmakers this year? 
My team and I here at ALL ISRAEL NEWS have been discussing many of the options in recent weeks, including Israelis who are major players or rising stars in the areas of politics, law, culture, business, entertainment and sports.
Here is our list of the 21 Israelis – both Jews and Arabs – who have caught our eye and will likely prove both interesting and influential in 2021.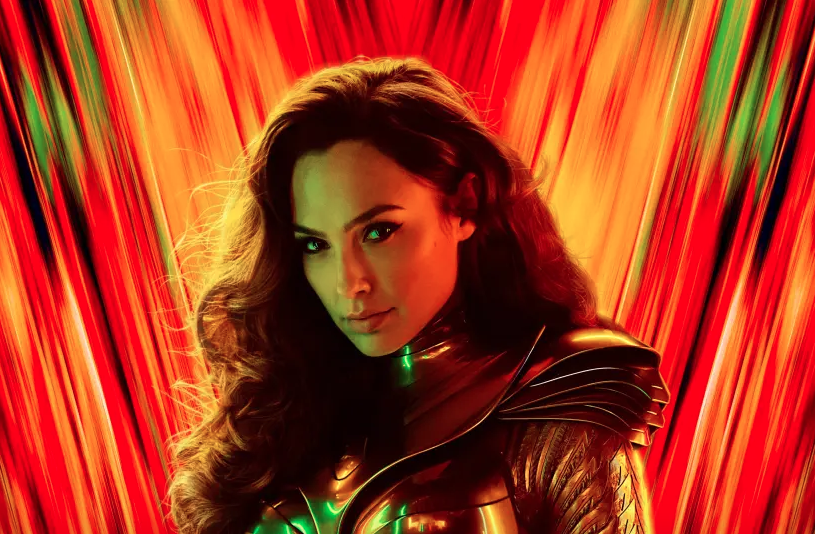 Gal Gadot
1.       Gal Gadot – At 35, Israel's most famous actress is starring right now in "Wonder Woman 1984," the sequel to her 2017 smash hit, "Wonder Woman," which grossed $822 million worldwide. The new movie is showing in theaters that are operating (none are open here in Israel), as well as on HBO. And Gadot has a full slate this year. She will appear in the September release of Kenneth Branagh's version of "Death on the Nile," a remake of the classic Agatha Christie film. In November, she will star in "Red Notice," a thriller with Dwayne "The Rock" Johnson and Ryan Reynolds. At the same time, Gadot will star in a remake of "Cleopatra," reprising Elizabeth Taylor's classic role as the queen of Egypt.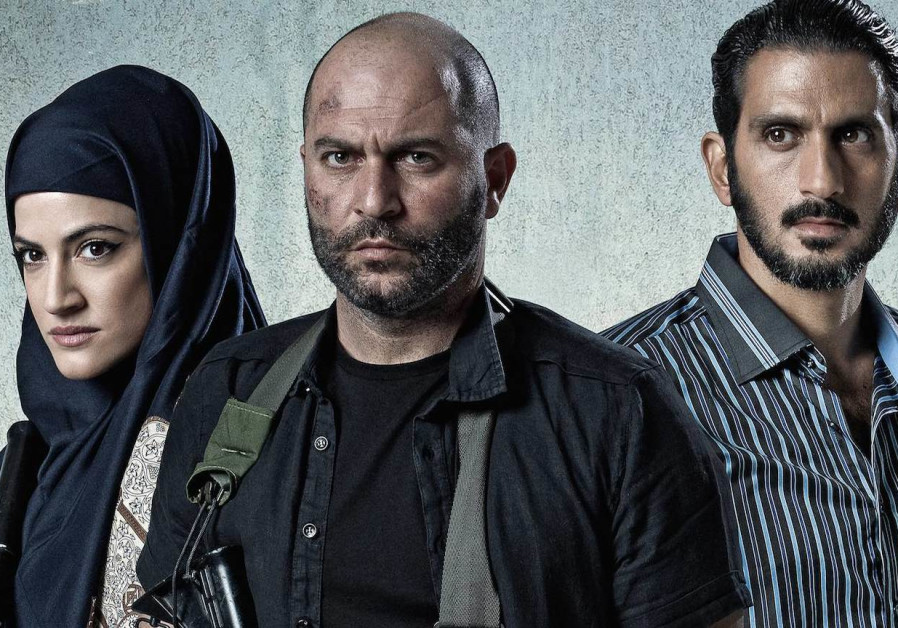 Lior Raz (center)
2.      Lior Raz – The 49-year old actor is the star and co-creator of "Fauda," the hit Netflix series that debuted in 2015 about an undercover Israeli special forces team that hunts terrorists in the West Bank and Gaza. Massively popular not just in Israel and the U.S. but throughout the Arab world, season three of "Fauda" – in Hebrew and Arabic with English subtitles – was released in 2020. Currently, Raz and his business and creative partner Avi Issacharoff, the co-creators of "Fauda," are filming season four, which has been delayed by COVID. Raz and Issacharoff have teamed up for another upcoming Netflix series, "Hit & Run," about a man whose his wife is killed in a mysterious hit-and-run accident in Tel Aviv. Each episode is reportedly costing the streaming network $4 million.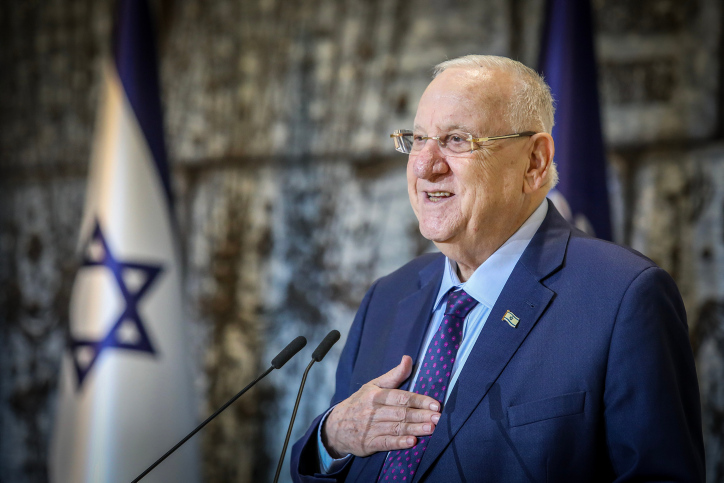 Reuven Rivlin
3.      Reuven "Ruvi" Rivlin – At 81, the president of Israel has become the "grandfather" of the nation, a voice of reason and moderation amid increasingly shrill and divisive voices. Watch closely as Rivlin builds strong relations with Israeli Arabs and Christians in 2021. Watch, too, as he carefully oversees the March 23 elections and then calmly and professionally handles the coalition building process in a time of bitter and intensifying political rancor.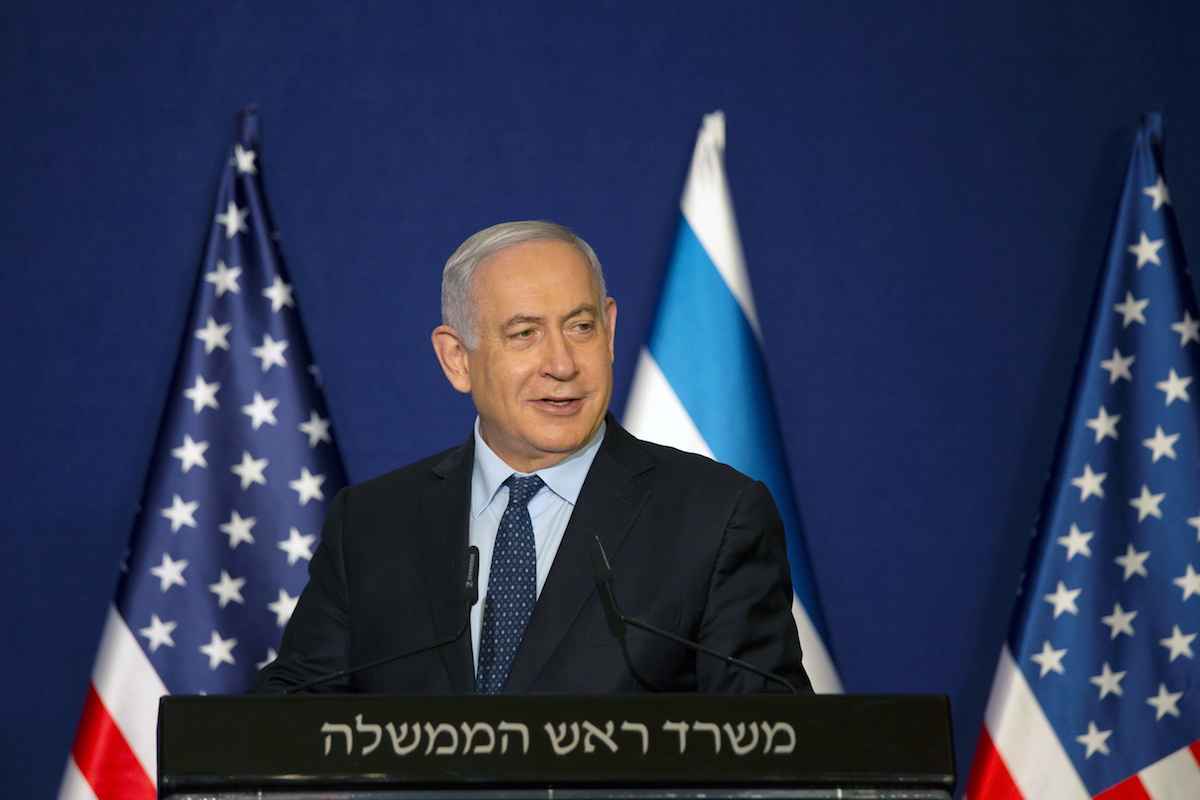 Benjamin Netanyahu
4.      Benjamin "Bibi" Netanyahu – Now 71, Netanyahu is the longest-serving prime minister in Israel's history, currently 14 years in office (1996 to 1999, then 2009 to present). He is also one of the most consequential. He negotiated four Arab-Israeli peace agreements (with more likely ahead). He persuaded the U.S. to move its embassy to Jerusalem, recognize Israeli sovereignty over the Golan Heights and sell F-35 stealth fighters to Israel, among other achievements. Yet Netanyahu is facing the most serious threat to his political reign. The coronavirus is out of control in Israel. The country is in its third full national lockdown. Massive unemployment and economic distress have caused a wave of protests against him. The latest poll finds that nearly six-in-ten Israelis (59%) do not support the Netanyahu's government handling of the corona crisis. Meanwhile, Netanyahu faces trial on three separate corruption indictments. His political alliances are fracturing. Some of his closest political partners have turned on him. True, Netanyahu has taken the lead on bringing the COVID-19 vaccine to Israel, and Israel is currently the world's leader in vaccinating the highest percentage of its citizens. Still, Netanyahu's Likud Party's poll numbers have dropped significantly. How will he and his team then fare in the March 23 elections? To be sure, Bibi is a shrewd political cat. He has been written off many times before, and always found a way back to the top. Will he once again defy his growing number of critics and former close allies? Or are we rapidly approach the post-Bibi era?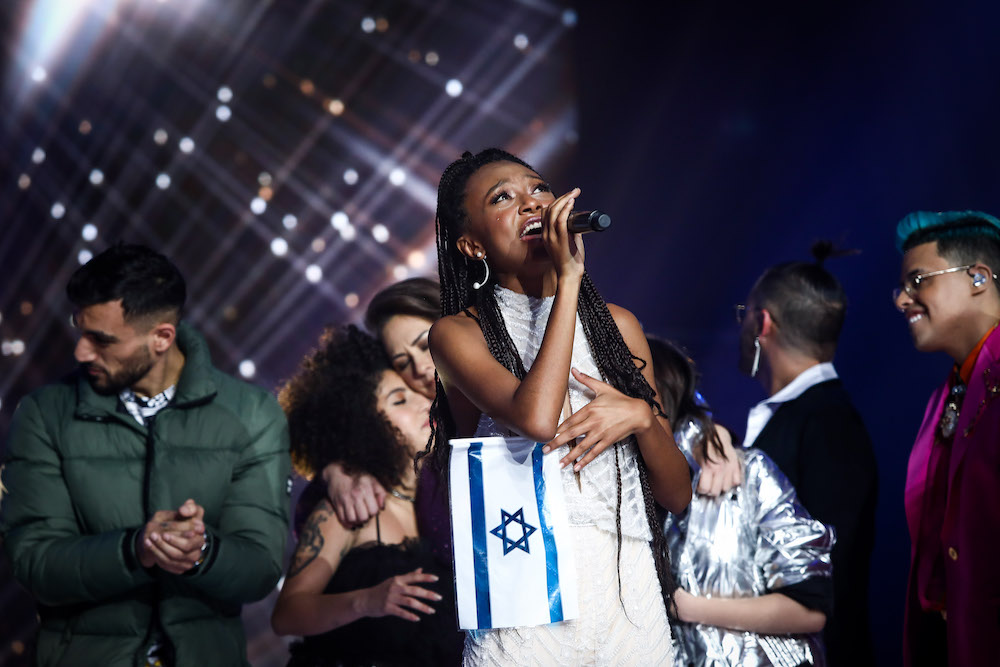 Eden Alene
5.      Eden Alene – At only 20 years old, Alene is the first Israeli citizen of Ethiopian heritage to represent the country in the Eurovision song contest. She was going to sing "Feker Libi," a song in four languages: English, Hebrew, Amharic and Arabic. "Feker Libi ("My Love" in Amharic) was co-written by Doron Medalie — who also wrote Israel's 2018 winning entry, "Toy" — and Idan Raichel, a top-selling singer-songwriter and musician, famous for its fusion of languages and ethnic singers. [To watch Alene's breakout video, click here.] Unfortunately, the Eurovision contest was canceled due to the COVID-19 pandemic, but we're watching Alene closely. The Israel Defense Forces soldier won Israel's X-Factor song contest in 2018. Voting for Eurovision 2021 takes place this month – Jan. 19 to 24 before the Jan. 25 finale – and Alene is going to be a major force.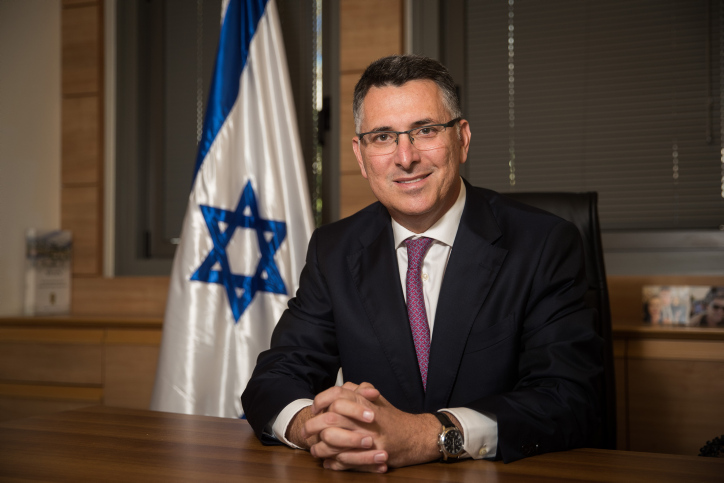 Gideon Sa'ar
6.      Gideon Sa'ar – Few people outside of Israel have ever heard of him. But make no mistake: Gideon Sa'ar is the most potent political challenger ever to face Netanyahu and is potentially Israel's next prime minister. Sa'ar once served as the second most popular leader in Likud. In many ways, he was mentored by, and was once a very close ally of, Netanyahu. Yet in December, Sa'ar, 54, blasted Netanyahu's style of leadership, saying Likud had become a "cult of personality" around Netanyahu and a "tool for the personal interests of the person in charge, including matters relating to his criminal trial." After increasing criticism of Bibi in recent years, Sa'ar quit Likud and started his own party, which he calls, "New Hope." He persuaded several Knesset members from Likud and other parties to defect and join him and began soaring in the polls. Challengers from the center and left-wing of Israel's political spectrum have always been thwarted by Netanyahu. But Sa'ar is coming hard and fast from the center-right. Significantly, he has declared that he will never join another Netanyahu government. "I say this clearly," Sa'ar insisted. "Whoever wants Netanyahu to continue to be prime minister should not vote for me. Whoever wants to replace the leadership in Israel — I ask for their vote. I am running for prime minister….Replacing Netanyahu is the order of the hour." Indeed, Sa'ar has become yet the latest Israeli leader to publicly announce they will never work with Netanyahu again (the list also includes Yair Lapid, Benny Gantz, Avigdor Liberman, Moshe "Bogie" Ya'alon) Who else will join Sa'ar's party? Does this former minister of interior and education have the magic formula to dethrone King Bibi?
Yifat Shasha-Biton
7.      Yifat Shasha-Biton – A rising star in Israel's political orbit, this 47-year old woman from Moroccan Jewish heritage holds a doctorate in education from the University of Haifa and served as the vice president of an Israeli college. She was deputy mayor of the northern city of Kiryat Shmona and is an outspoken advocate for the rights and protection of women and children. Shasha-Biton entered politics with Moshe Kahlon's Kulanu party, which later merged with Likud where she had been minister of Housing and Construction under Netanyahu in 2019 and 2020. Most recently she headed the Knesset's Coronavirus Committee where she questioned decisions coming out of the Netanyahu-led cabinet – drawing ire from other Likud members yet winning popularity among the public at the same time. On the outs with Likud, she further rebelled and joined Gideon Sa'ar's New Hope party on Dec. 15, agreeing to serve as his No. 2. If Sa'ar emerges as prime minister, he has promised to make Sasha-Biton his deputy prime minister.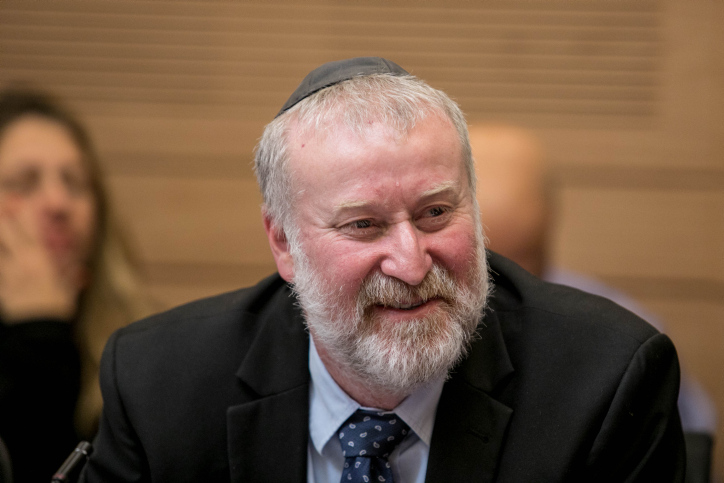 Avichai Mandelblit
8.     Avichai Mandelblit – Hand-chosen by Netanyahu to be Israel's attorney general, Mandelblit was required to analyze an 800-page police report making allegations against Netanyahu. After reviewing all the evidence, the attorney general eventually filed indictments against the prime minister in three separate cases involving corruption and bribery allegations. Netanyahu and his allies have vehemently attacked Mandelblit's character and motivation, but the 57-year old AG has held his ground. As the trial moves beyond the preliminary stages, all eyes will be on Mandelblit to see how he and his team handle themselves and whether the serious charges they are making against the prime minister will be proven or dismissed. If that weren't enough, the attorney general just announced he will file an indictment against Aryeh Deri, Israel's Interior minister and leader of the ultra-Orthodox Shas party, on allegations of Israeli tax law violations, all of which Deri denies. Generally avoiding the limelight, Mandelblit has fashioned himself "Mr. Anti-Corruption," and is winning a great deal of both enemies and fans in the process.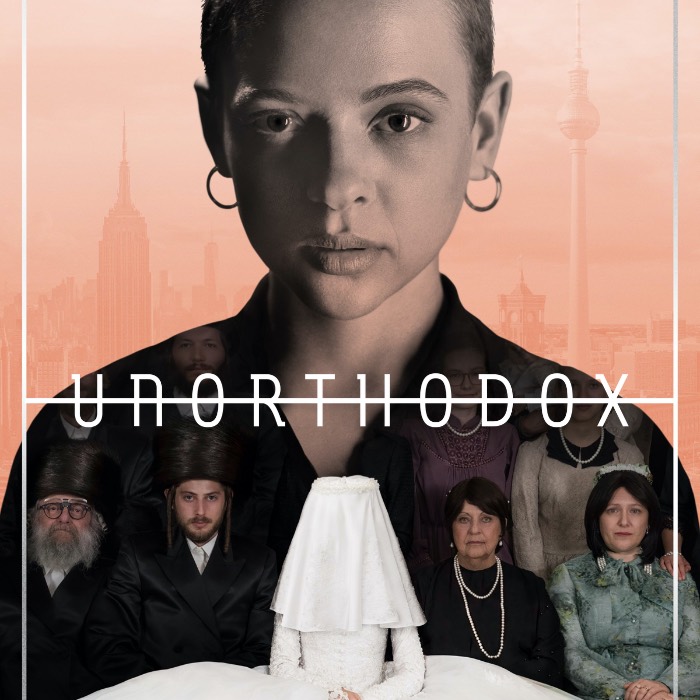 Shira Haas
9.      Shira Haas – Israeli actress Shira Haas, 25, burst onto the scene in 2020 with her critically acclaimed performance as Esty in the Netflix short-series hit "Unorthodox." Already known by Israelis and Netflix fans of "Shtisel" — an Israeli series picked up by Netflix about an ultra-Orthodox family — Haas was just added to Forbes' 2021 list for North America of 30 Under 30 innovators and entrepreneurs. Last year, Haas was nominated for an Emmy for her lead role in "Unorthodox" which was filmed in English and Yiddish — a language she learned just for the series. She also won Best Actress in an International Narrative Feature Film award at the Tribeca Film Festival for her role in "Asia." After a stunning 2020, we expect to see more of this young actress in the coming year.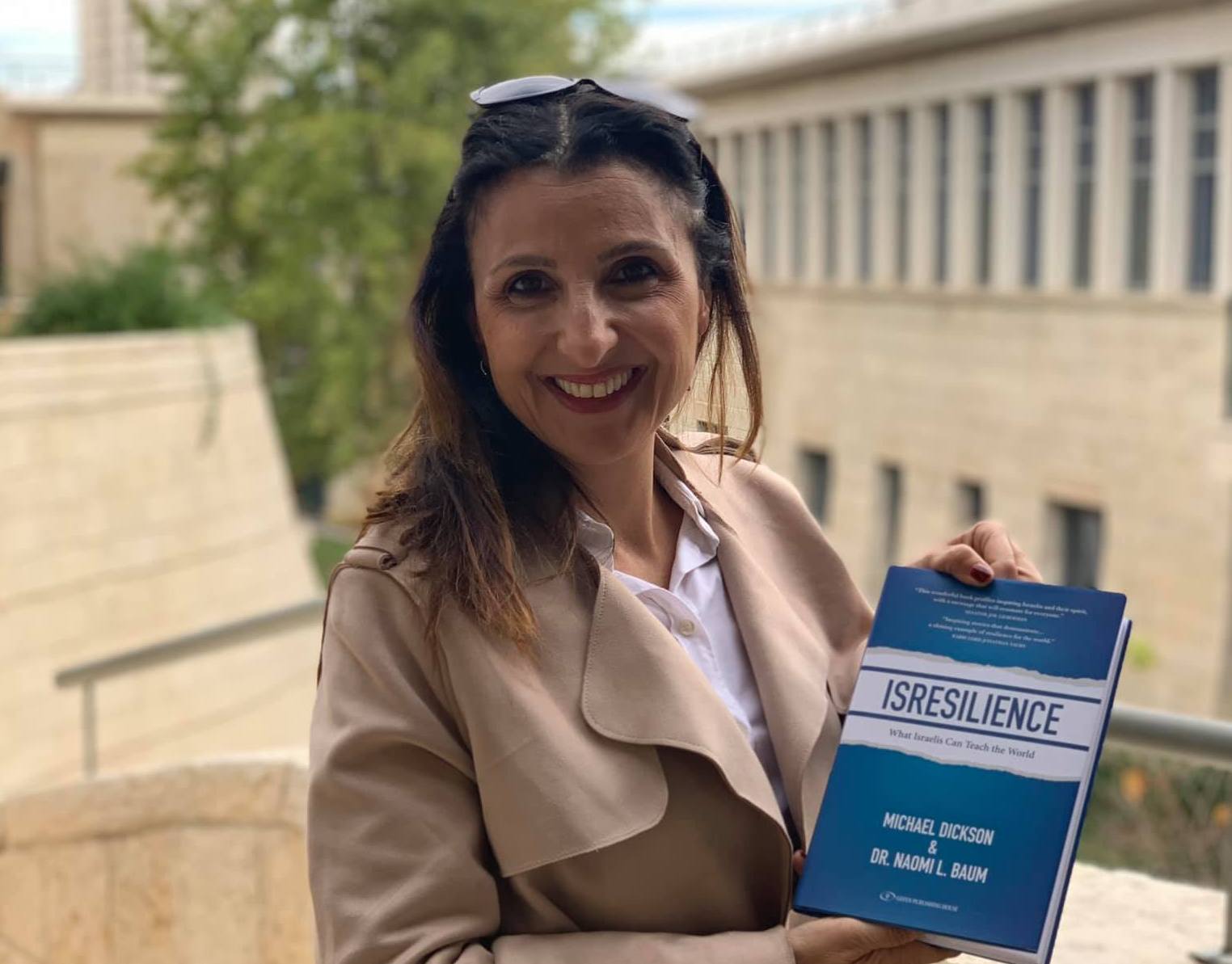 Fleur Hassan-Nahoum
10.  Fleur Hassan-Nahoum – Typically, the deputy mayor of Jerusalem is not a prominent position. But at age 47, Hassan-Nahoum is leveraging the historic breakthrough of the four recent Arab-Israeli peace deals known as the Abraham Accords to emerge as an important player and a most intriguing rising star. Responsible for Jerusalem's tourism, foreign relations and international economic development, she is also one of the founders of the UAE-Israel Business Council. In both roles, she is aggressively promoting business and tourism deals between Israel and the United Arab Emirates. I recently had coffee with her in Dubai, the commercial capital of the United Arab Emirates, and found her deeply passionate about the enormous commercial, cultural and interfaith potential of the Abraham Accords. Hassan-Nahoum hopes to start a similar business forum in Bahrain, where she traveled next, and concedes that COVID is complicating her efforts. Even so, she is laying the groundwork for a tremendous surge of Arab-Israeli tourism and business deals once her Arab neighbors reopen to foreigners. Born in London, raised in Gibraltar and with Moroccan heritage, she made aliyah in 2001. Today, she is an ideal advocate for Israel and Jerusalem, speaking Hebrew, English and Spanish. She is eager to encourage the growth of Muslim tourism to Israel, just as Evangelical Christian tourism to Israel - particularly to Jerusalem - has increased dramatically over the years.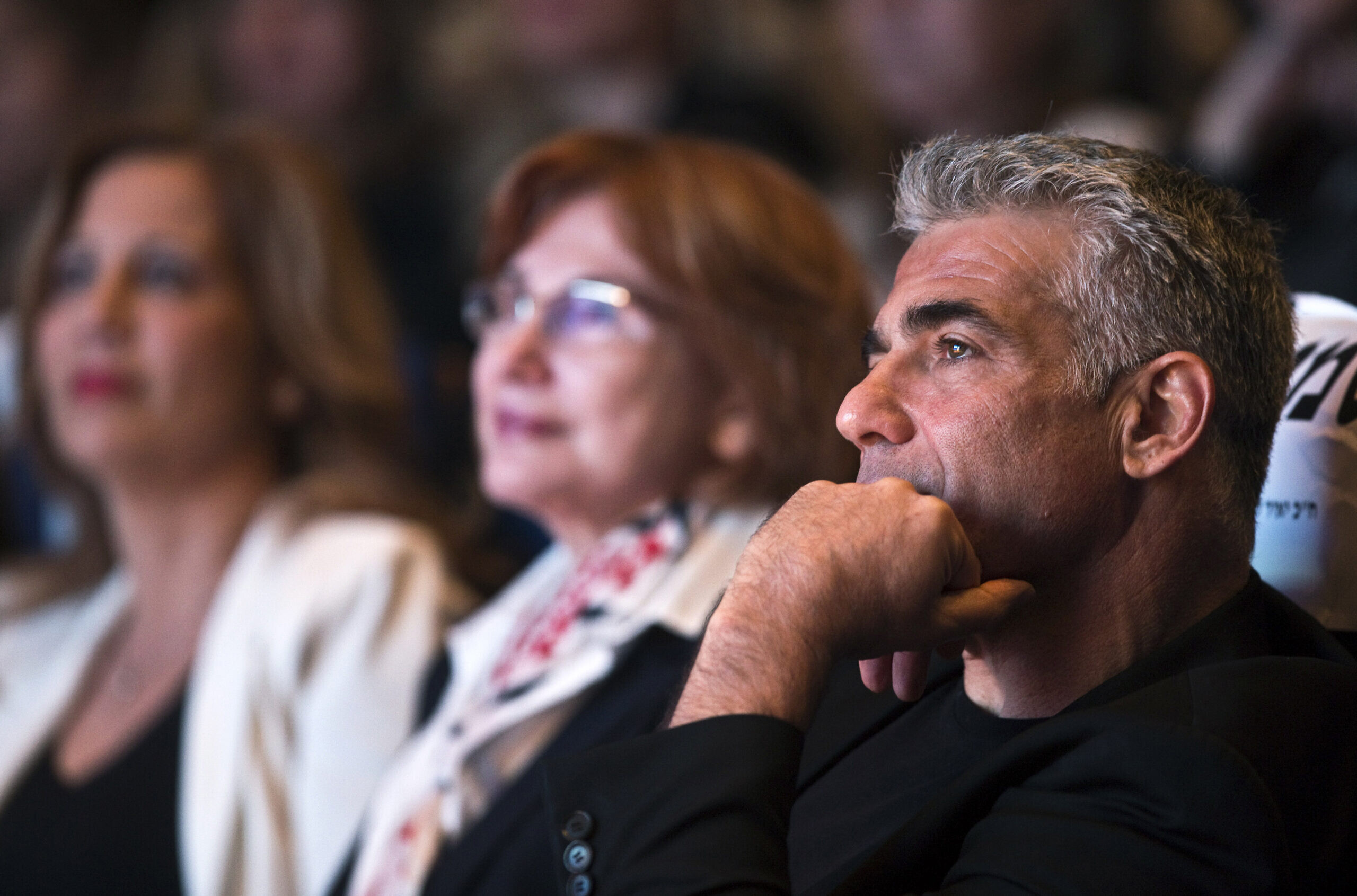 Yair Lapid
11.   Yair Lapid – Currently, he is the leader of the opposition parties in Israel. He is a man determined to become prime minister. That is unlikely in the near term since his views are center-left. But Lapid, 57, may have a real shot in this election at persuading small center-left parties either to formally join his Yesh Atid (There Is A Future) party, or to create "vote-sharing alliances" and run as a center-left bloc. This arrangement could potentially give Lapid and his colleagues 20 to 25 seats – maybe more – positioning them to be major players in the next coalition government. Once a close political ally of two former IDF chiefs of staff – Benny Gantz and Gabi Ashkenazi – Lapid, 57, was outraged when these partners agreed to form a national unity government with Netanyahu. Lapid refused to serve with Bibi and chose instead to become head of the opposition in the parliament. He has spent much of the last year scorching Gantz and Ashkenazi, while trying to develop a coalition to remove Bibi from office. In 2013, Lapid and his Yesh Atid party shot to prominence its first time at the polls, winning 19 seats, the second highest in the Knesset. Today it only has 11 seats. Yet Lapid, a winsome and articulate former TV announcer – and son of a prominent Israeli political reformer back in the day – is not giving up, even as Ashkenazi announced he's retiring from politics and another former IDF chief of staff, Moshe "Bogie" Yaalon, just announced that his Telem party is breaking away from Lapid and going its own way.
Yossi Cohen
12.  Yossi Cohen – Winding up a stellar career as director of the Mossad, Cohen was named to the position by Netanyahu in 2015. Since then, the two men have pulled off some stunning achievements. In 2018, Cohen oversaw the Mossad's operation to steal some 100,000 top secret nuclear weapons documents from Iran's nuclear archive located deep inside Tehran. More recently, Cohen has been Netanyahu's point man for quietly warming up relations and negotiating peace treaties with four Arab nations (the UAE, Bahrain, Sudan and Morocco). Cohen was also with Netanyahu last December on a secret mission to Saudi Arabia to meet Crown Prince Mohammed bin Salman. And some analysts believe Cohen may have masterminded the assassination of Mohsen Fakhrizadeh, the father of Iran's nuclear weapons program. Will he now decide to enter politics? Might he soon join the Likud party and be appointed by Bibi to the Likud list in the upcoming elections? Or will Cohen go into the business world, venture capital, academia? We are keeping a close eye on this shadowy but remarkable figure. 
Mansour Abbas
13.  Mansour Abbas – No, I'm not talking about Mahmoud Abbas, the president of the Palestinian Authority. Keep your eye on Mansour Abbas, an Arab-Israeli member of Knesset (MK) – and deputy Knesset speaker – who is dramatically breaking away from his fellow Arab MKs and insisting it is time to stop sitting in the opposition and to start building alliances with mainstream Israeli political parties – even with Netanyahu – in order to improve the economy and quality of life for Arab Israelis who make up 20% of the population. Abbas is under blistering attack from his Arab colleagues in the Knesset, but standing his ground and vowing to shake up Israel's political order like never before. "Most of the time, the Arab parties automatically are part of the Left, without considering key issues," Abbas recently told the Jerusalem Post. "I say this approach is mistaken and that we need to reposition ourselves toward the entire Israeli political spectrum, and not one side. We are not in the pockets of the Left or the Right. We need to act within the interests of the Arab society that chose us." Abbas says he is even willing to consider, in principle, serving as a Cabinet minister in the next government if the offer is right. First, however, he needs to be reelected. Currently, Abbas leads a small party of only four members, and four seats is the minimum threshold for a party to enter the Knesset. Will they make it into the parliament on March 23? Might they even expand their popularity among Arab Israelis? Will they join forces with another party? Oddly, Netanyahu and Likud leaders are reportedly actively courting Abbas. But why? Abbas is an Islamist, and his party – Ra'am (an acronym for the United Arab List) – is the Israeli version of the Muslim Brotherhood. This is a story that must be watched more closely.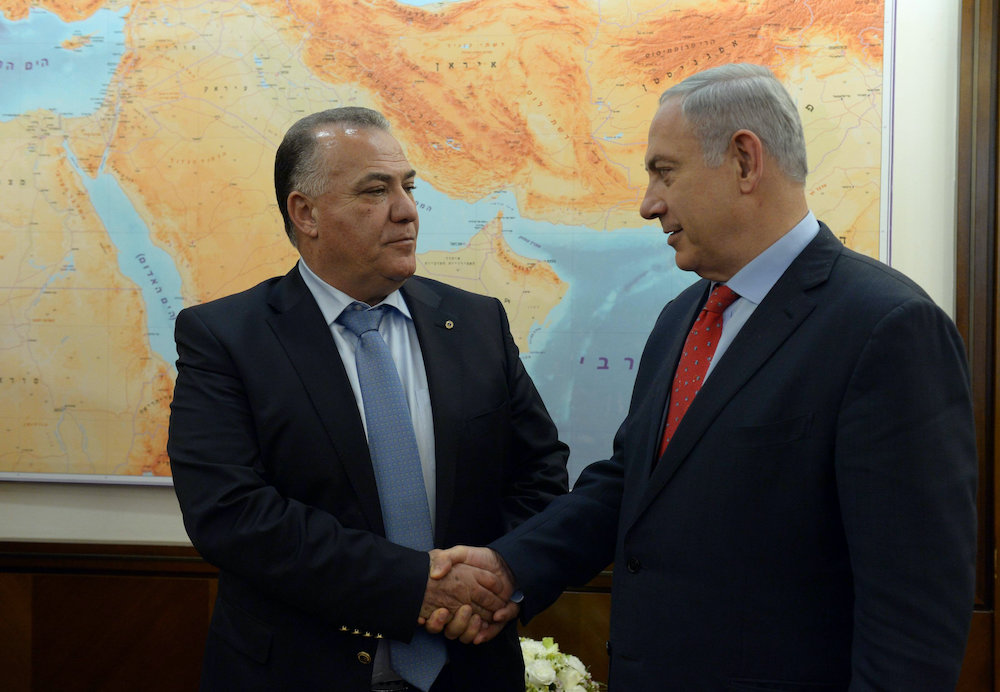 Ali Salam
14.  Ali Salam — The Arab mayor of Nazareth is also increasingly infuriated with Arab-Israeli politicians who get themselves elected to the Knesset yet remain perennially in the opposition and do not deliver for the country's Arab citizens. In November, Salam announced he was going to form his own new political party that would have both Jewish and Arab leaders running together for the Knesset and take a radically different path. In December, Salam was invited by a close ally of Netanyahu – Israel's minister of Regional Cooperation Ofir Akunis – to participate in the first-ever delegation of Israeli Jewish and Arab mayors to visit the United Arab Emirates. I covered that trip and was looking forward to meeting and interviewing Salam for ALL ISRAEL NEWS, but a spike in COVID-19 cases in Nazareth prevented him from joining us as he tried to help his city get through the crisis and reopen in time for Christmas. Arab cities and villages have been especially hard hit by the coronavirus. Since then, Salam has been quiet. Is he still preparing to launch his new party, or is he being courted by existing parties and about to join one of them?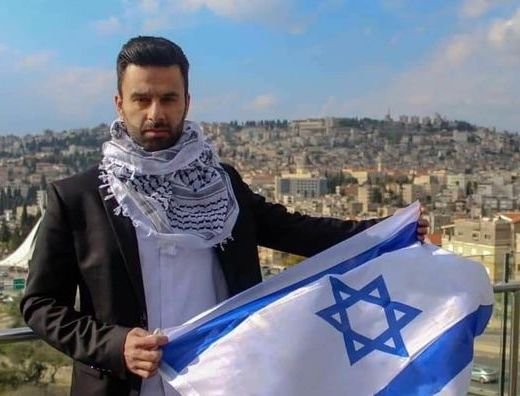 Youssef Haddad
15.  Yoseph Haddad – An Arab-Israeli citizen from Nazareth and the son of a Christian minister, Haddad is yet another increasingly high-profile advocate, persuading other Arab Israelis to be more active in Israeli political life and not sit on the sidelines. His backstory is intriguing. Many of his friends were stunned when Haddad chose to serve in the IDF, something most Arab Israelis refuse. Haddad even served in a combat unit that fought against Hezbollah in the Second Lebanon War in 2006. He was badly wounded when one of his feet was blown off by a Kornet missile. Not only did he survive, but he fully recovered after his foot was reattached and even learned to play soccer again. As the CEO of a non-profit organization called Together – Vouch for Each Other, he has tried to be a bridge between the Arab sector and the rest of Israeli society. Now 35, he is actively urging Arab Israelis not only to vote en masse in the upcoming elections, but to vote for parties that will actually serve in the next government coalition, not sit forever in the opposition. Like Mansour Abbas, Haddad is increasingly frustrated with the group of far left-wing Arab politicians who comprise what is known as the Joint List alliance. The List actually has 15 seats in the Knesset but historically refused to join a government or serve in Cabinet positions. In Haddad's view, this has hampered their ability to effectively push for improvements to Arab cities, towns and villages. To broaden his reach, Haddad has become a columnist for Israel Hayom, the most widely read Hebrew newspaper in the country. (See Haddad's most recent column about the changing political dynamics in the Arab-Israeli community in the English online edition). He was recently hired as an anchor for i24 News, an Israeli 24/7 cable news network.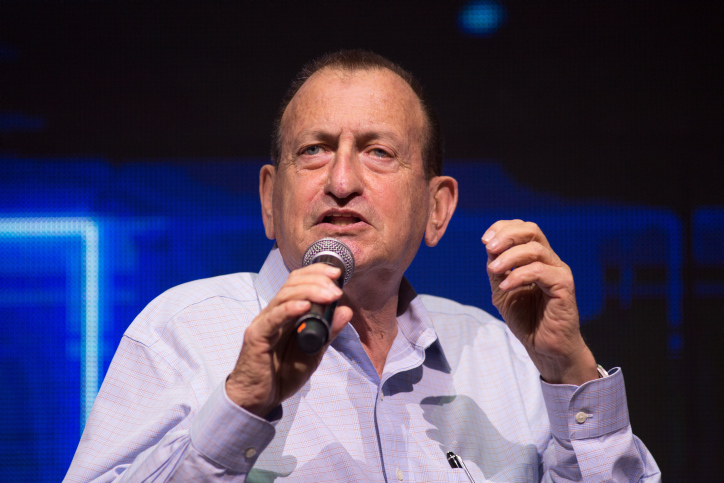 Ron Huldai
16.  Ron Huldai – In December, the left-wing mayor of Tel Aviv – Israel's commercial capital and second largest city – announced that he was creating a new political party called The Israelis. Already the 76-year old former fighter pilot is serving his fifth term as mayor, being first elected in 1998, and being repeatedly reelected, thus serving 22 years in the role. Huldai has persuaded two allies of Benny Gantz to defect from Blue and White and join him. One of those defectors is prominent Israeli Justice Minister Avi Nissenkorn. Polls show that some disaffected Blue and White and other center-left voters are shifting to Huldai, yet The Israelis party is only projected to gain between four and six seats in the Knesset. Will Huldai find a way to inject new life into the left – and consolidate the shrinking left-wing of the Israeli political spectrum around himself? Or will he fail to even enter the Knesset? It's worth noting that he says he will not resign as mayor until he knows the results of the voting on March 23, suggesting he may be harboring doubts about his new political venture.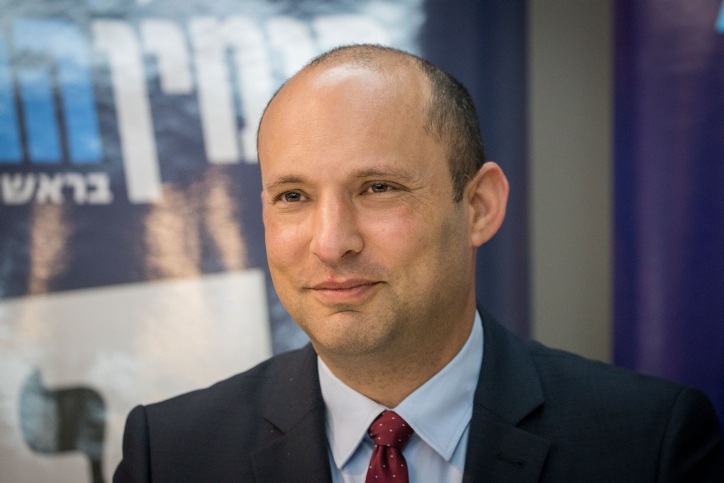 Naftali Bennett
17.   Naftali Bennett – Once the darling of Israel's right wing, this 49-year old former defense minister is now struggling politically. Having served in the IDF's elite and top-secret Sayeret Matkal commando unit, Bennett later became very successful in the high-tech world and joined the Likud party. He was hired by Netanyahu and served as chief of staff from 2006 to 2008, running Bibi's campaign in 2007. But like so many close Netanyahu allies, Bennett eventually became frustrated by Netanyahu's management style and left Likud to form his own party. He was then elected to the Knesset and forced Bibi to bring him and his team into the governing coalition. Bennett served in various Cabinet positions, including Education, Jerusalem and Diaspora Affairs, and eventually Defense. His own political fortunes have risen and fallen as he created coalitions with various right-wing leaders, then fell out of favor with them, before finally establishing a party called the New Right, and getting booted by Netanyahu from the coalition. Outside of government in 2020, his party's poll numbers were steadily rising as center-right voters became increasingly frustrated with Bibi and began looking for an alternative. For a few months, analysts speculated that Bennett might actually eclipse his former boss and become the next prime minister. Then came Gideon Sa'ar. With the emergence of the New Hope party on the scene, surging from zero to anywhere to 18 to 23 seats in the next Knesset, polls now show Bennett's New Right dropping from the low-to-mid 20s to between 13 and 16 seats. But don't count him out just yet. A combat veteran with far more political experience than Benny Gantz – and the wounds to show for it – Bennett will be battling head-to-head with Sa'ar to be considered the main alternative to Bibi.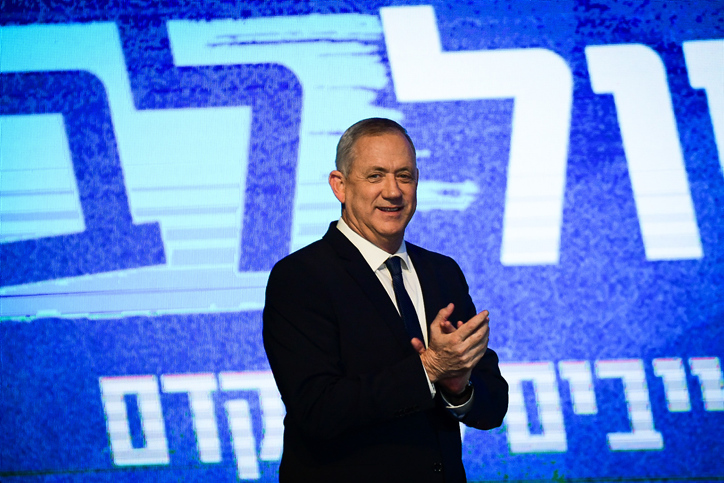 Benny Gantz
18.  Benny Gantz – This honorable and highly decorated former IDF chief of staff is the founder of the Blue and White party. After vowing in three elections cycles never to form a national unity government with Netanyahu last year, Gantz finally did it anyway after the last election, believing the COVID-19 crisis made it vital to work together for the health and safety of the Israeli people. The deal made Gantz, 61, the defense minister and positioned him to become the prime minister in November 2021. But Netanyahu reneged on the deal, thus forcing voters to go back to the polls on March 23. In the process, the Blue and White party is falling apart. Many of Gantz's political partners have abandoned ship to join or start other parties. While many analysts may have already written Gantz's political obituary, the general vows to fight on. The challenge is that after more than three decades as a combat soldier and leader, he is fighting on unfamiliar ground. Can he find a way to recover his footing? Will he join forces with another political party? If not, current polls suggest that Gantz – whose party entered this government with 33 seats – runs a very real risk of not even making it back into the Knesset.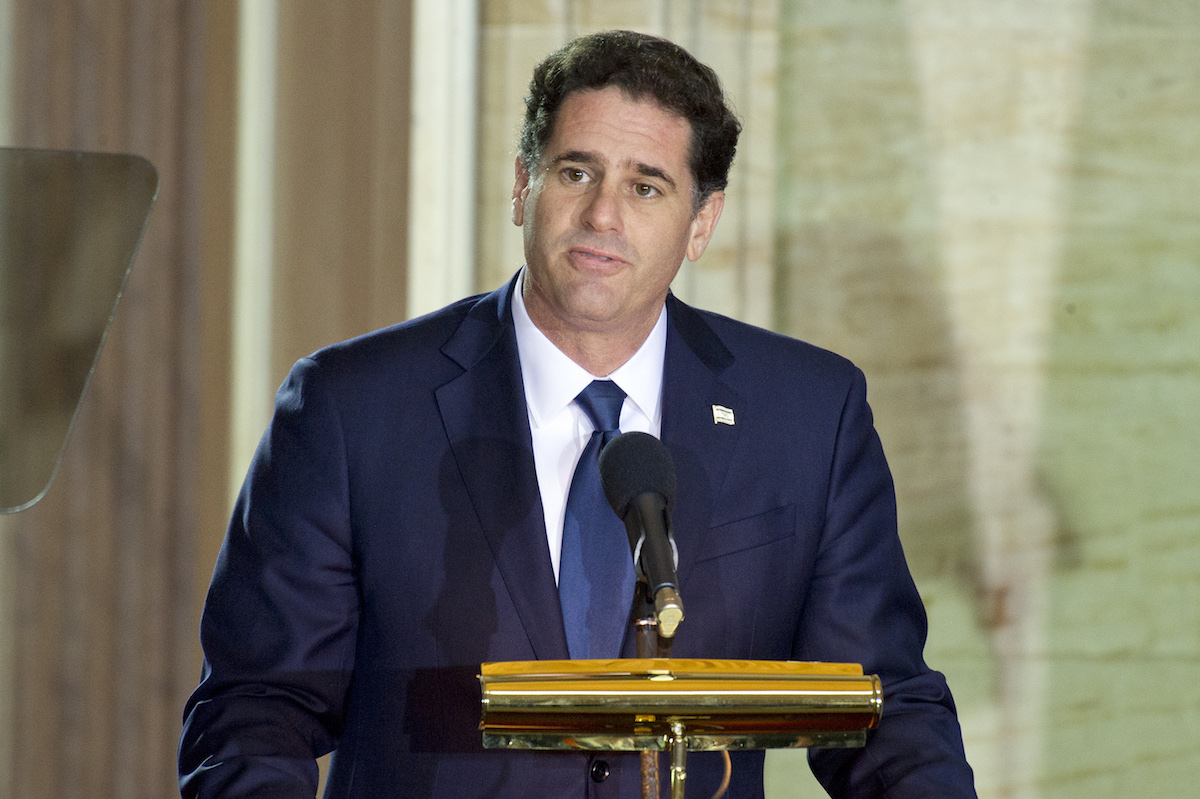 Ron Dermer
19.  Ron Dermer – After seven years serving as one of the most influential Israeli ambassadors to the U.S. in the history of the Jewish state, Dermer is returning to Israel with his wife and relatively young children with all kinds of options open to him. Turning 50 in April, Dermer could enter politics. He has long been Netanyahu's closest political and policy advisor, a relationship that goes back 20 years and has only strengthened. According to Likud bylaws, Netanyahu can appoint several people to the Likud slate of candidates ahead of the March 23 elections (COVID has prevented primaries this time around). Will he appoint Dermer to a slot high on the list, ensuring that Dermer will transition smoothly from a diplomatic career to a major player in Likud? Or will Dermer take a break, go into business and make some significant money while assessing what he wants to do with the rest of his impressive career? Stay tuned.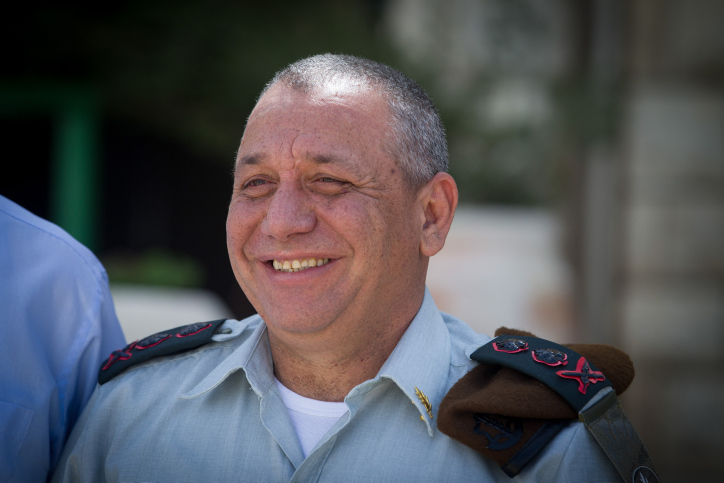 Gadi Eisenkot
20. Gadi Eisenkot – One of Israel's most impressive soldiers and generals, he served as IDF's chief of staff from 2015 to 2019, taking the lead at neutralizing Israel's enemies, particularly Iran's efforts to establish a major foothold in Syria. After retiring from the IDF, Eisenkot, spent a year at the Washington Institute for Near East Policy, translating his military experience into strategies to lead Israel in national security and foreign policy. I met with him in December at the Institute for National Security Studies (INSS) in Tel Aviv where he currently works. I can certainly say I came away impressed. At the time, there was a lot of buzz in the media that Eisenkot, 60, was thinking of either starting his own political party or joining an existing one, nearly all of which were heavily courting him. Since then, Eisenkot has announced that he is not going to enter politics, at least not at this time. I believe that was a shrewd move - an astute analysis of the political battlefield. One of the great challenges that former IDF chiefs of staff face - from Benny Gantz to Gabi Ashkenazi to Bogie Yaalon - is that while they are experts in kinetic warfare, they have little to no experience in political warfare. Netanyahu, on the other hand, is an experienced political knife-fighter and a highly successful veteran with three decades of political combat under his belt. One should not take him on lightly. Bibi has made a lot of mistakes over the years, as anyone would, but he has mastered the ability to make political casualties out of newcomers, one by one. Eisenkot is smart to bide his time and carefully choose his course of action. I would not be surprised if he eventually goes into politics. He cares deeply for his country and his fellow citizens. On the other hand, I can see him becoming enormously successful and influential in almost any field he enters. I suspect I'm not the only one who will be closely watching his moves in 2021.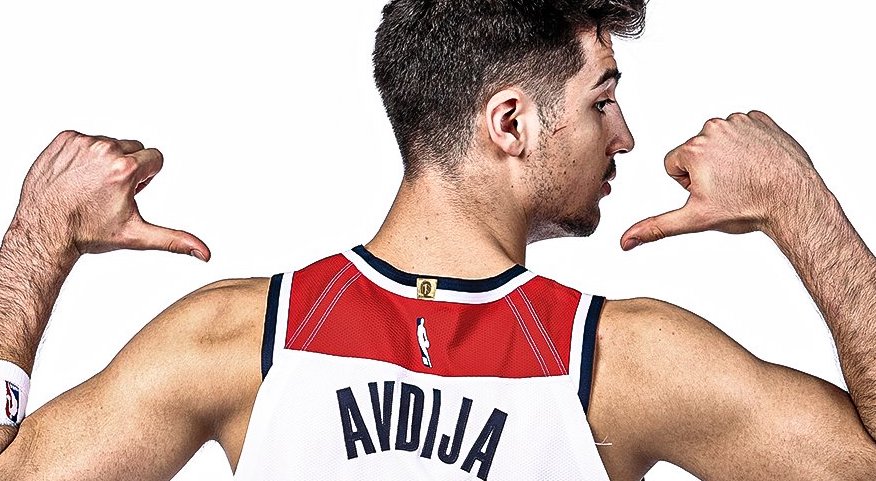 Deni Avdija
21.  Deni Avdija – Born in Israel to a Jewish mother and a Muslim father from Serbia, this dual citizen was drafted into the NBA in December at the age of just 19 to play for the Washington Wizards. While not the first Israeli in the NBA (that distinction belongs to Omri Casspi who played for the Sacramento Kings a decade ago), Avdija is 6-feet 9-inches tall and used to play for Maccabi Tel Aviv. Some basketball analysts say Avdija is "thought to be the greatest basketball talent that Israel has ever had" with the potential to become a major star. In his first game, the Wizards' play-by-play announcer was so impressed he declared, "It's the mensch off the bench on Hanukkah!"  after Avdija hit an off-balance shot to score two of his 15 points. Over the weekend, Avdija scored his career high – 20 points with five rebounds – against the Miami Heat. On Jan. 3, he celebrated his 20th birthday. Let's hope he has a great deal more to celebrate by his 21st.

Joel C. Rosenberg is the editor-in-chief of ALL ISRAEL NEWS and ALL ARAB NEWS and the President and CEO of Near East Media. A New York Times best-selling author, Middle East analyst, and Evangelical leader, he lives in Jerusalem with his wife and sons.
Popular Articles
A message from All Israel News
Help us educate Christians on a daily basis about what is happening in Israel & the Middle East and why it matters.
For as little as $5, you can support ALL ISRAEL NEWS, a non-profit media organization that is supported by readers like you.
Donate to ALL ISRAEL NEWS
Latest Stories