More political rumblings as popular lawmaker defects from Likud to join new party
New Hope surges in polls narrowing the gap with Netanyahu's Likud after Shasha-Biton joins ranks with Gideon Sa'ar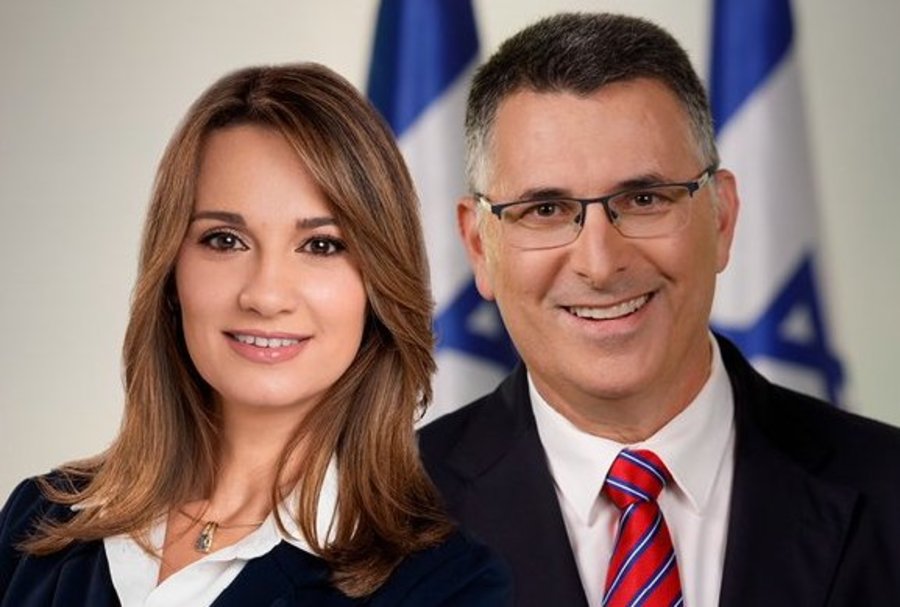 Yifat Shasha-Biton and Gideon Sa'ar (Photo: Twitter)
With her announcement that she is joining the new party just announced last week by Gideon Sa'ar, Yifat Shasha-Biton sent New Hope's numbers soaring in the polls as the renegade lawmaker chose a new home after enduring months of criticism from her fellow Likud members.
She will be the party's no. 2.
A poll released today shows that with Shasha-Biton, New Hope surges to 21 seats narrowing the lead held by Likud, led by Prime Minister Benjamin Netanyahu with 27 seats.
"My partnership with Gideon comes out of a commitment to a politics of transparency, professionalism, and unity," Shasha-Biton said of her decision. "Courageous politics while listening to the voice of the public."
Shasha-Biton, an educator from northern Israel, entered politics with Moshe Kahlon's Kulanu party which later merged with Likud. As the head of the Knesset's Coronavirus Committee, Shasha-Biton gained popularity for pushing back against her own party's decisions on coronavirus restrictions. She was not afraid to question Health Ministry officials while demanding data to justify their recommendations.
In fact, her own party members threatened her with expulsion back in July when her committee voted to permit the reopening of gyms and swimming pools in a decision contrary to Likud's stance. She said the data didn't justify keeping these establishments closed, opposing the Likud-led cabinet.
"Your days at the Likud are over, you are ousted from the committee and may you have a wonderful life," Knesset Member Miki Zohar threatened at the time.
Though virtually unknown before the pandemic, Shasha-Biton-Biton has risen in popularity for her reasoned and calm conducting of the contentious Coronavirus Committee. She has consistently advocated for business owners while also maintaining a broad focus on potential consequences of lockdowns beyond controlling the spread of the virus.
The news that she will join forces with Sa'ar drew more criticism from Likud members.
Transportation Minister Miri Regev also called on Shasha-Biton to resign as a member of Knesset.
"If you have an iota of integrity left in you, resign from Knesset immediately and return the mandate to the national camp you co-opted for your personal benefit," Regev said.
Zohar and Regev are Netanyahu loyalists.
This was also bad news for Yamina, Naftali Bennett's party which dropped from second place to fourth in the polls with just 13 seats, after Yesh Atid, led by Yair Lapid, with 14 seats.
The shake-up prompted Avigdor Liberman, leader of the Yisrael Beytenu party, to call on leading opposition politicians to form a new bloc that will oppose Netanyahu in the next round of elections.
"The establishment of a liberal, Zionist coalition is the order of the day, especially in light of the growing cooperation between Netanyahu and representatives of the Islamic movement," Liberman apparently wrote in a letter to Sa'ar, Lapid and Bennett, according to Channel 12. "A bloc like this, if it is established, will be a real government alternative that will be able to replace Netanyahu's rule and propel a revolution for Israel's achievements — I call on you to join this initiative."
Liberman made reference to Netanyahu's ties with Arab Knesset Member Mansour Abbas of the Joint List, which may exist but are not truly significant to effect change. But the secular right winger has long opposed Netanyahu's coalition with ultra-Orthodox parties.
Even if these parties can manage to unite across religious and secular ideologies, they still fall short of the majority needed to form a ruling coalition of 61 seats in the Knesset.
Elections are looking increasingly likely as the country is one week from an automatic dispersal of the government if the Knesset fails to pass a budget. The elections would likely be held in March and would be the fourth in two years.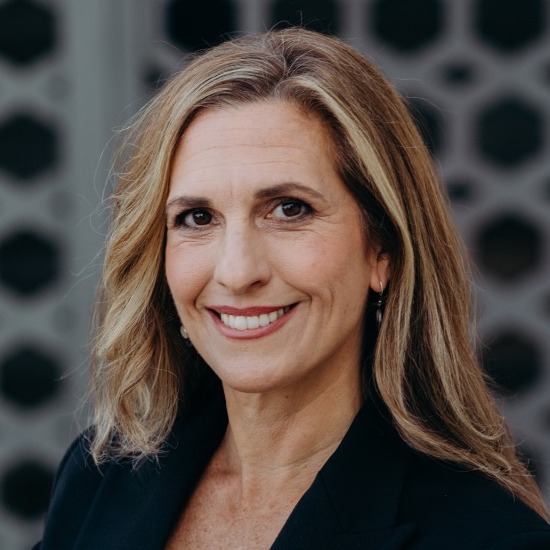 Nicole Jansezian was the news editor and senior correspondent for ALL ISRAEL NEWS.
A message from All Israel News
Help us educate Christians on a daily basis about what is happening in Israel & the Middle East and why it matters.
For as little as $5, you can support ALL ISRAEL NEWS, a non-profit media organization that is supported by readers like you.
Donate to ALL ISRAEL NEWS
Current Top Stories
Comments