Israelis fear third national lockdown will be a death blow to small businesses, psychological blow to school children
Education system to be closed completely, again, and business closed or severely limited in another attempt to stem the rise of COVID infections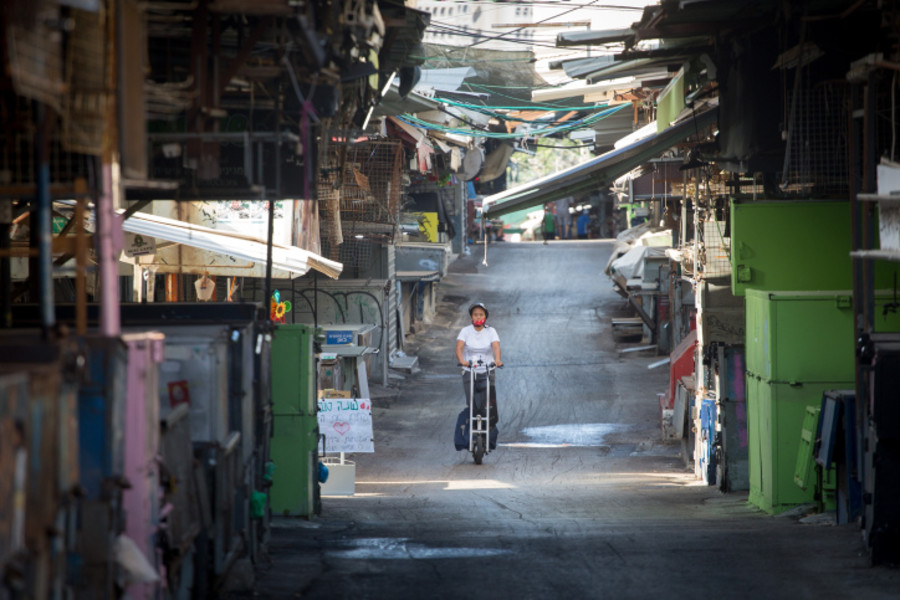 The closed down Carmel market during a nationwide lockdown. Oct. 12, 2020. (Photo: Miriam Alster/FLASH90)
Israel is headed for its third nationwide lockdown beginning on Sunday at 5 p.m. and lasting for at least two weeks in what one beleaguered small business owner described as a "a war of attrition on us" and another called a "death blow."
The previous two lockdowns occurred in the spring and coincided with Passover and Easter and the second was imposed in the fall coinciding with the fall holidays of Rosh Hashanah through Sukkot.
Some businesses still remain closed some four months after the second lockdown and many, such as those associated with culture and entertainment, have been closed since March.
Nevertheless, the Cabinet is forging ahead with recommendations from the Health Ministry to curb the spread of the coronavirus and its mutation if it has in fact arrived to Israel. At the end of the two weeks, officials will consider whether to extend it another two weeks.
The lockdown comes as Israel began the rollout of its heavily promoted vaccination campaign this week.
"Now the question is: If there are so many vaccines, why is it necessary to take restrictive measures? This is difficult," Prime Minister Benjamin Netanyahu said at the Cabinet meeting on Wednesday. "We understand that the restrictions are harsh for the citizens of Israel. The answer is that speed here is critical. The disease is doubling itself every few days and the pace of vaccines, rapid as it is, is not doubling itself. It cannot match the crazy speed of the outbreak of the disease. If we do not block it now, we will see an even bigger increase in morbidity."
Merom Schiff, chairman of the national parents' union, called the closure decisions "hysterical" and said entire grades of students have been abandoned.
"The compromise reached tonight is pathetic and is entirely disconnected from the situation on the ground," said Schiff. "Rehabilitating our children will take a long time, because the psychological, emotional and pedagogical toll from the past few months is unbearable. It's time for the government to internalize that we cannot compromise on Israel's students."
Coronavirus czar Nachman Ash defended the closure and said it would likely be extended another two weeks as long as the daily infections are over 1,000. This week the daily infections have been over 3,000 cases a day.
Some 497 patients are in serious condition, including 117 on ventilators from the coronavirus. Another 195 were in moderate condition, but the rest are showing mild or no symptoms.
"It feels like this lockdown is unnecessary," Shani Nuri Mamalia, a cosmetician, told Ynet. "It's confusing and frustrating to all industries. This is a war of attrition against us."
Avi Amsalem, who owns three hair salons in Beit Shemesh, said the situation demanded immediate financial help from the government.
"For a strong business that may have easily gotten through the first lockdown and managed to get through the second, the third is an economic blow," he said. "I have been paying taxes for two decades and I expect the government to support businesses more, particularly during a third lockdown."
The rules restrict travel to 1 kilometer (less than 1 mile) from one's home even and bar visiting other people's homes. Restaurants delivery will be allowed but not takeaway.
This lockdown also quashes the pilot program to revive the tourism industry, the "green islands" program, which allowed travelers into Eilat and the Dead Sea with a negative COVID test.
The proposed Cabinet rules issued on Wednesday include the following but are subject to change:
 "* A general lockdown will be imposed from 17:00 on Sunday, 27 December 2020) for two weeks. 
There is an option to extend the lockdown for an additional two weeks unless the basic reproduction number falls below 1 and the number of new cases per day falls below 1,000.
* Restrictions on movement: 1,000 meters (apart from exceptional cases and going to be vaccinated
* Restrictions on location: It is prohibited to be in the residence of another person (except for a nuclear family)
* Commerce and recreation: Completely closed except for deliveries (no pick-up)
* Places of work: The scope of businesses that do not receive the public shall be reduced by 50% of what is customary (according to the agreements between the Finance and Health ministries)
* Public transportation to be reduced to 50%
* Gatherings: Up to 10 people in a closed space and up to 20 in an open space
* "Green islands:" These will cease activity.
* Individual exercise: To be permitted without restrictions on distance (going out and returning home, without use of a vehicle)
* Education system: Kindergartens, grades 1-4 and 11-12 from 8 a.m. to 1 p.m. [This was already being debated on Thursday afternoon]
* There is an exception for special education, which will be held for all ages
* Children in joint custody may be moved between parents"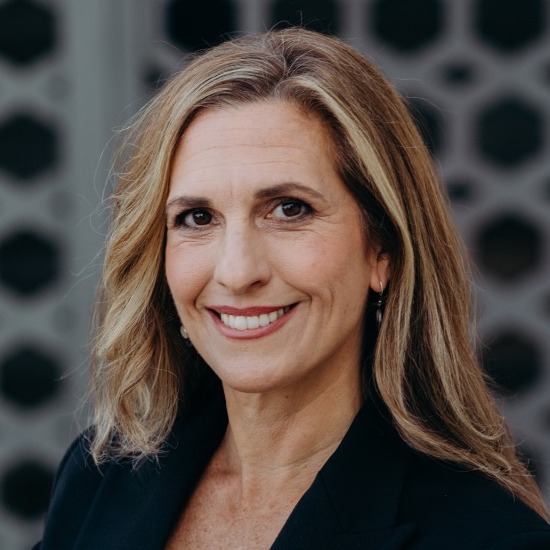 Nicole Jansezian is the news editor for both ALL ISRAEL NEWS and ALL ARAB NEWS and senior correspondent for ALL ISRAEL NEWS
A message from All Israel News
Help us educate Christians on a daily basis about what is happening in Israel & the Middle East and why it matters.
For as little as $5, you can support ALL ISRAEL NEWS, a non-profit media organization that is supported by readers like you.
Donate to ALL ISRAEL NEWS
Current Top Stories
Comments