LOCKDOWN EXTENDED: Israel to stay shut down 10 more days ... at least
Fours weeks into a national lockdown, Israel sets new record with 10,000+ infections in one day
Police at a temporary roadblock in Jerusalem on January 19, 2021, during a 3rd nationwide full lockdown. (Photo: Olivier Fitoussi/Flash90)
Four weeks into the third national lockdown - no one was expecting COVID infections to skyrocket.
And yet, in the last two weeks alone Israel has set new records in the number of daily positive infections: Today some 10,051 Israelis, 10% of all who were tested, were positive for the coronavirus — the highest single daily number since the pandemic arrived here in March.
On Tuesday night, with little resistance, Israel's coronavirus cabinet voted to extend the lockdown for another 10 days. The vote was unanimous except for Ofir Akunis, minister of Regional Cooperation, who opposed the move and did not vote.
"True, it would be easier to ignore the major jump in morbidity and simply open everything but this would cost many lives," Prime Minister Benjamin Netanyahu said before the vote. "I am not there, I have never been there and I never will go there. What must guide everyone is saving lives and preventing the collapse of the health system, and no other considerations."
Netanyahu and officials in the Health Ministry have been indicating for the past week that they believe the lockdown should be extended so the vote came as no surprise. The 10-day extension did, however, shock many.
"I know that this is a difficult decision for many citizens of Israel but what is required here is a final effort, a joint effort by all of us to emerge from the coronavirus and save lives," Netanyahu said.
Many doctors and scientists are speaking out against the lockdowns saying they are not a cure to the pandemic. Israelis are paying a high price for shutting down the economy, a leading physician, clinical immunologist and world-renowned expert on AIDS wrote.
"Closure is a doomsday weapon and is the last resort to be used to overcome an epidemic, and only when the health care system collapses and is unable to care for patients," Prof. Zvi Bentwich wrote in Globes.
Bentwich said the lockdowns have resulted in a major decrease in tests for early detection of cancer, diabetes, blood pressure and other debilitating medical issues, while many patients died because they were too scared or too late in coming to an emergency room for help. He recommends fortifying hospital staff especially in corona departments, increasing medical workers' training and promoting more efficient use of equipment — before imposing another national shutdown.
The latest shutdown is already here though. And ruling comes as various challenges converge throughout the nation. First of all, a general rebellion is brewing. The Tel Aviv mayor announced that his city would reopen cultural venues on Feb. 1. Ron Huldai, who is running for the Knesset in the upcoming March elections, said he wouldn't stand by while the government mismanages the crisis.
An owner of a bed and breakfast told Channel 12 earlier this week that he and other establishments would be officially opening next week, also contrary to the national regulations. Some businesses have yet to reopen since the second lockdown, imposed in September, including restaurants, gyms and hotels among others, resulting in a devastating toll on the economy.
In Bnei Brak, an ultra-Orthodox city in central Israel, hundreds of attendees were filmed attending a wedding at a crowded event hall earlier this week in flagrant violation of lockdown restrictions - just one example of many incidents reported recently. And yet, another one was reported this evening as we were writing this article.
"I expect everyone to put life before everything and support the correct decision. I call on all citizens, even those who participated in the scandalous wedding yesterday in Bnei Brak, to stop violating the law," Netanyahu said. "This is bloodshed. I call on the police to treat all lawbreakers, whoever they are, with an iron fist."
Despite Netanyahu's tough words, only 2.3% of all fines that police have issued across the whole nation were in ultra-Orthodox neighborhoods, according to a Channel 12 poll, vastly disproportionate compared to the number of infections. According to Health Ministry numbers, some 30% of positive COVID infections are coming from these communities.
Yet the whole country is on the cusp of another phase of lockdown with students continuing to learn from home and all non-essential stores and business remaining closed for another few weeks, Israel leads the world in its vaccination campaign. At least 30% percent of the country that is eligible for the vaccine has received it, and the rollout shows no signs of cooling off.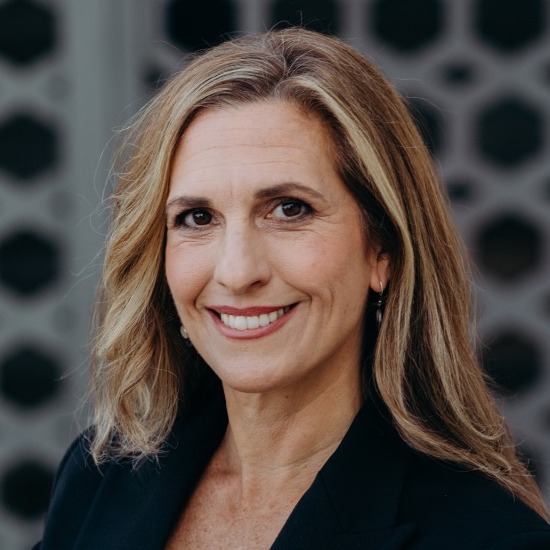 Nicole Jansezian was the news editor and senior correspondent for ALL ISRAEL NEWS.
Popular Articles
A message from All Israel News
Help us educate Christians on a daily basis about what is happening in Israel & the Middle East and why it matters.
For as little as $5, you can support ALL ISRAEL NEWS, a non-profit media organization that is supported by readers like you.
Donate to ALL ISRAEL NEWS
Latest Stories
Comments