MR. BIDEN, BOLSTER THE BALTICS — deploy US troops and Patriot missile defense batteries immediately
After your Afghanistan debacle, every Israeli is closely watching how you deal with your enemies and your allies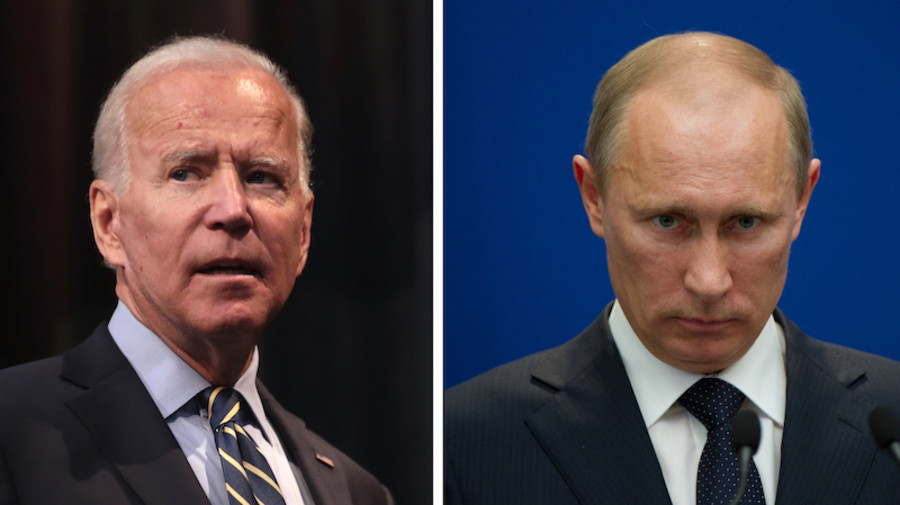 U.S. President Joe Biden and Russian President Vladimir Putin (Photo: Shutterstock)
TALLINN, ESTONIA — In my 2017 novel, "The Kremlin Conspiracy," a dictator in Moscow wants to destroy the NATO alliance in a single knockout blow.
To do so, he starts massing Russian military forces on the Ukrainian border under the guise of conducting military exercises.
He also starts moving forces closer to the Baltic states of Estonia, Latvia and Lithuania.
He claims he has no evil intentions. 
But the real objective of my modern-day Russian Czar is not simply to seize Ukraine, but also to grab at least one of the Baltics, figuring he could gobble up the whole of Estonia in about 96 hours.
His advisors are horrified, remind him that Estonia and the other Baltic states are members of NATO, and are protected by Article 5 which states that if one member nation is attacked, the rest of NATO must come to its aid.
"By all means, let's take Ukraine because they're not in NATO," the advisors insist. "But for the love of God, don't invade Estonia  — that would be inviting a full-scale war with Europe, even nuclear war with the United States." 
But my fictional Russian president won't listen.
Do you really think Washington, London, Paris, Berlin and Brussels are going to war with me to save Estonia? He challenges his inner circle. Do you think the feckless American president is going to risk World War III to save a tiny country Americans cannot find on a map?
They do, but he does not.
And if they don't, that's the end of NATO, he says, adding, there is no NATO if they won't enforce Article 5, and I guarantee they won't.  
For the past week, this has been my message to anyone in Estonia who would listen.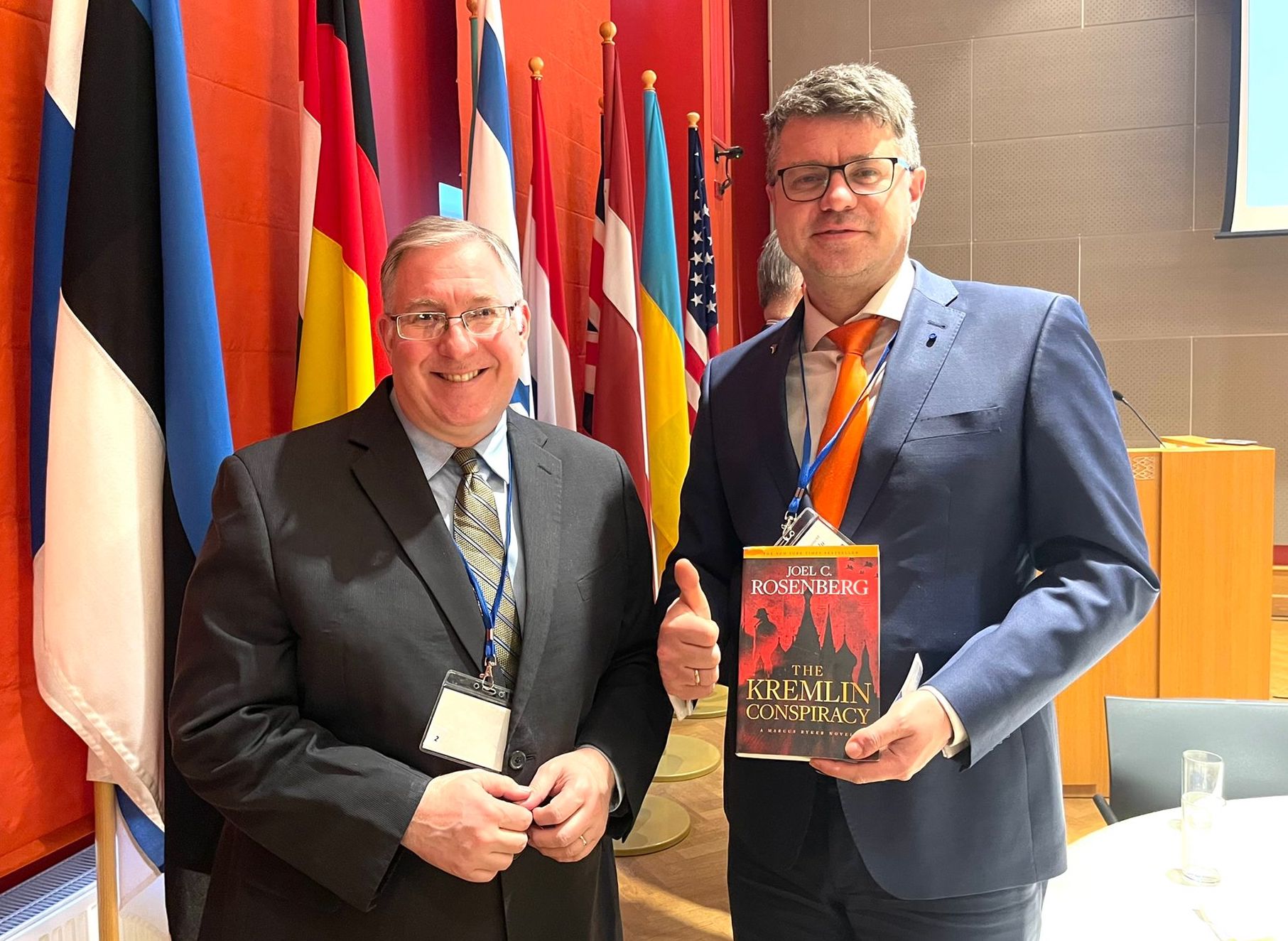 Joel C. Rosenberg and MP Urmas Reinsalu, Estonia's former foreign minister and defense minister (Photo: ALL ISRAEL NEWS)
I've presented them with copies of my novel, shared its plot and explained the real and rising risk that what I wrote as fiction could come to pass in real life.
God forbid.
Now, I want to address leaders in Washington, especially the American president. 
Mr. Biden, bolster the Baltics — immediately.
Send U.S. military forces into Estonia, Latvia and Lithuania — say, 5,000 per country, for starters.
Deploy Patriot air defense batteries in all three countries.
Make it clear you are fully committed to Article 5 and will not leave the brave citizens of the Baltics to the Kremlin conspirator.
After your Afghanistan debacle, every Israeli is closely watching how you deal with your enemies and your allies.
Remember: Ukraine isn't the only former Soviet republic Czar Putin wants to seize.
He is coming for the Baltics, too.
But you can stop him.
The surest way to prevent a Russian invasion — and the sudden collapse of the entire NATO defense architecture — like the one I describe in "The Kremlin Conspiracy" is to rapidly strengthen NATO's eastern flank.
Do it now, before it's too late.
Please don't bail on the people of the Baltics like you abandoned the people of Afghanistan. 
If you do, you will embolden all of America's worst enemies and shatter the confidence of every American ally around the globe — including Israel — undermining, perhaps forever, the ability to ever trust Washington's promises again. 

Joel C. Rosenberg is the editor-in-chief of ALL ISRAEL NEWS and ALL ARAB NEWS and the President and CEO of Near East Media. A New York Times best-selling author, Middle East analyst, and Evangelical leader, he lives in Jerusalem with his wife and sons.
A message from All Israel News
Help us educate Christians on a daily basis about what is happening in Israel & the Middle East and why it matters.
For as little as $5, you can support ALL ISRAEL NEWS, a non-profit media organization that is supported by readers like you.
Donate to ALL ISRAEL NEWS
Current Top Stories
Comments