National Religious Broadcasters announces ALL ISRAEL NEWS editor Joel Rosenberg to interview former Secretary of State Mike Pompeo at upcoming convention in Dallas
NRB CEO Troy Miller also tells ALL ISRAEL NEWS he's invited Gilad Erdan, Israel's new ambassador to the US and UN, to address the annual forum of pro-Israel Evangelical journalists and media executives 
Joel C. Rosenberg with Mike Pompeo in Cairo, January 10, 2019
JERUSALEM – When Troy Miller, the CEO of the National Religious Broadcasters, recently asked me whether I could help him connect with former Secretary of State and CIA Director Mike Pompeo to see if he might be interested in speaking at their annual convention, I was happy to say yes.
Then Miller surprised me by asking me if I would also be open to interviewing Pompeo in one of the main sessions.
I told him I would be deeply honored.
NRB, after all, is the foremost association of thousands of Evangelical TV and radio networks and other Christian media outlets in the U.S. and around the world. Their four-day convention will be held in Grapevine, Texas, just outside of Dallas, from June 21 to 24.
Pompeo, meanwhile, is not only a friend but an intriguing and immensely influential political figure. He has served in Congress, and at the highest echelons of the Trump-Pence administration over the past four years.
A devout Evangelical Christian, he and his wife, Susan, used to teach a 5th grade Sunday School class at their home church in Kansas before responsibilities in Washington consumed his time.
Pompeo is also one of the most pro-Israel leaders on the national stage who was deeply involved in strengthening the U.S.-Israel strategic alliance over the past four years and advancing Arab-Israel peace.
What's more, he is a potential presidential contender in 2024.
I'm thrilled, therefore, to report that Pompeo has accepted NRB's invitation, as have I. It should be a very interesting conversation.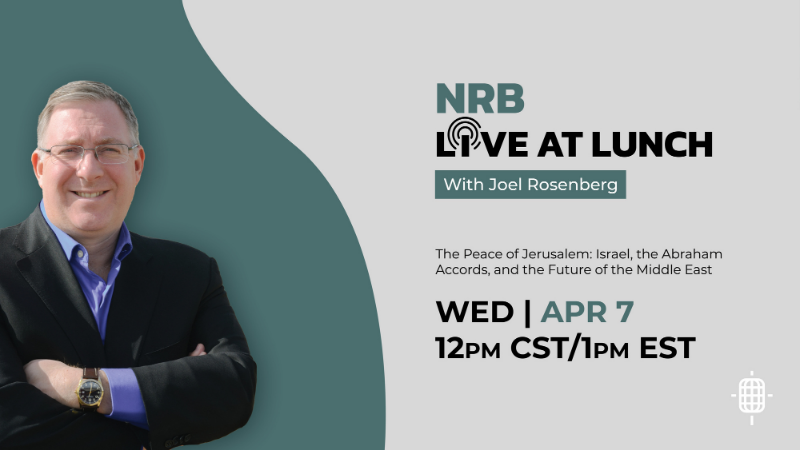 On Wednesday, April 7, I'll participate in a special NRB webinar to formally announce the news and discuss the latest developments in Israel and the Middle East. [If you would like to participate in the free online event, please click here to register.]
But to help ALL ISRAEL NEWS readers get an immediate sense of what this year's NRB convention will hold for Evangelicals who care deeply about Israel – as well as other hot-button issues including religious freedom and Big Tech censorship – I interviewed Miller, who has been leading the organization since the spring of 2019.
ROSENBERG: Troy, thanks for letting us break this news. 
MILLER: My pleasure, Joel. We are happy to confirm that former Secretary of State and CIA Director, Mike Pompeo, is going to speak at NRB. And we're excited that you will be leading him in a conversation about religious freedom overseas, about the state of the Middle East and about the Abraham Accords.  
ROSENBERG: Typically, NRB focuses primarily on domestic policy issues, though you guys have invited me in recent years to talk about Israel, the Middle East and even Russia. Why did NRB decide to invite a former Secretary of State and CIA Director to address the convention? 
MILLER: It's true that NRB is mostly focused on domestic policy in its advocacy. But it's an international association. Each year the NRB convention is attended by several hundred people working in ministries around the world. Additionally, many NRB members operate worldwide outreaches. And NRB advocates for the religious liberties of these members in whatever avenues are open to us.  
Secretary Pompeo is a really important figure who has advocated for many of the issues NRB members care about. He has done important work on religious freedom, including hosting multiple religious freedom forums at the State Department, and is a tireless advocate for it. This is an issue of primary concern for our members, who spread the gospel around the world. It's especially important for our international members.  
We also wanted you and Secretary Pompeo to have a wide-ranging discussion on the state of the Middle East. Our members care very deeply about peace in the Middle East and support for Israel's right to exist. The Abraham Accords ushered in a new and hopeful era for both Christians and Jews, work that you have championed for many years.  
ROSENBERG: It may seem a bit early, but there is certainly some buzz out there that Pompeo is thinking about possibly running for president in 2024. And I know NRB is a non-profit and thus non-partisan organization. But that said, do you have other potential 2024 contenders speaking, and if so, who? 
MILLER: As you say, NRB is a non-profit and non-partisan organization, so we don't endorse candidates in any way. However, we do invite political leaders from across the spectrum to speak to the issues our members care about. It's pretty early in the 2024 election cycle process and we don't know who all will be running or how big the field is. But we imagine that speaking to the largest group of Christian communicators is an attractive idea for anyone who wants to hear the concerns of Evangelicals and get a message out to the massive audience that Christian media reaches.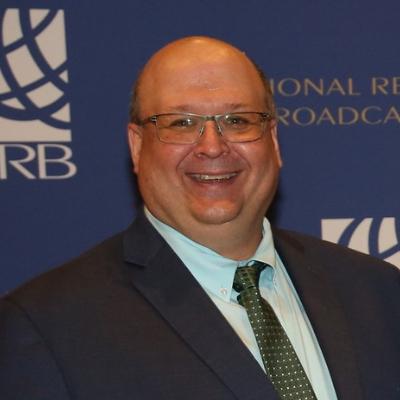 Troy Miller (from NRB website)
ROSENBERG: Troy, you're fairly new as the president of NRB. What's your background and what's your vision for this year's convention? And why is it important for those involved in Christian media to attend? 
MILLER: I grew up in Nebraska on a farm. I served in the Navy before a career in management at Gateway Computers ,where I served for 10 years. I served as chief operating officer and then executive vice president at Coral Ridge Ministries, focusing on strategic direction and planning. I was then recruited by former NRB President Frank Wright to help launch a new TV Network – NRBTV – where I've served as president and CEO.  
My background, then, has been in Christian ministry and Christian broadcasting. I'm really excited about the next era of Christian communication. I believe God has given us so many opportunities to communicate the Gospel from radio and television to digital media and film. 
The vision we have for NRB is threefold: 
To equip communicators across the spectrum to leverage every technology to communicate the gospel with clarity and excellence

To advocate for the free speech of our members on the airwaves, on the digital platforms and around the world, and

To encourage brothers and sisters in Christ through networking and fellowship   
I am very excited about this year's convention and feel that perhaps this may be the one of the most important gatherings for NRB in recent decades. With a new administration in power that seems hostile to many of our beliefs – and with the growing threat of Big Tech censorship – we need to gather to hear from those who are on the front lines of advocacy and to pursue unity in order to stand strong in our day. Most of our ministries are platform-dependent, so ensuring the platforms are open for gospel witness is vital.  
I also think this will be an important convention because, as we emerge from a global pandemic – where broadcast and digital ministry ministered to more people than ever before – we can gather to discuss best practices, latest technologies, and insights on how to continue do communicate with excellence. I think, especially, of many churches that didn't see themselves as involved in media who now do, and had to quickly pivot to digital. This year we've added quite a few sessions specifically geared to equip church media.  
 ROSENBERG: American Evangelicals are, of course, very supportive of a strong U.S.-Israeli alliance, and very interested in events and trends in the Middle East. And NRB has historically done an exceptional job promoting strong ties between Christian broadcasters and news outlets and the nation of Israel, including, of course, Christian tourism to Israel.  
That's why ALL ISRAEL NEWS intends to provide continuing coverage leading up to the convention and during it. Beyond whatever Secretary Pompeo might say, will there be any sessions at this year's event specifically focused on Israel and the Middle East?  
MILLER: Absolutely. Each year NRB hosts a special Israeli breakfast focusing on our strong relationship with Israel. As we firm up plans, we are hoping this year to hear from His Excellency Gilad Erdan, the new Israel ambassador to the United States.  

Joel C. Rosenberg is the editor-in-chief of ALL ISRAEL NEWS and ALL ARAB NEWS and the President and CEO of Near East Media. A New York Times best-selling author, Middle East analyst, and Evangelical leader, he lives in Jerusalem with his wife and sons.
Popular Articles
A message from All Israel News
Help us educate Christians on a daily basis about what is happening in Israel & the Middle East and why it matters.
For as little as $5, you can support ALL ISRAEL NEWS, a non-profit media organization that is supported by readers like you.
Donate to ALL ISRAEL NEWS
Latest Stories
Comments