THE WEEK AHEAD: New Israeli government gets to work; New Year – new spike in prices; Tel Aviv's first-ever hotel re-opens; and Israel's infamous modeling agent is extradited, faces sex-crime charges
Here are the stories we are watching...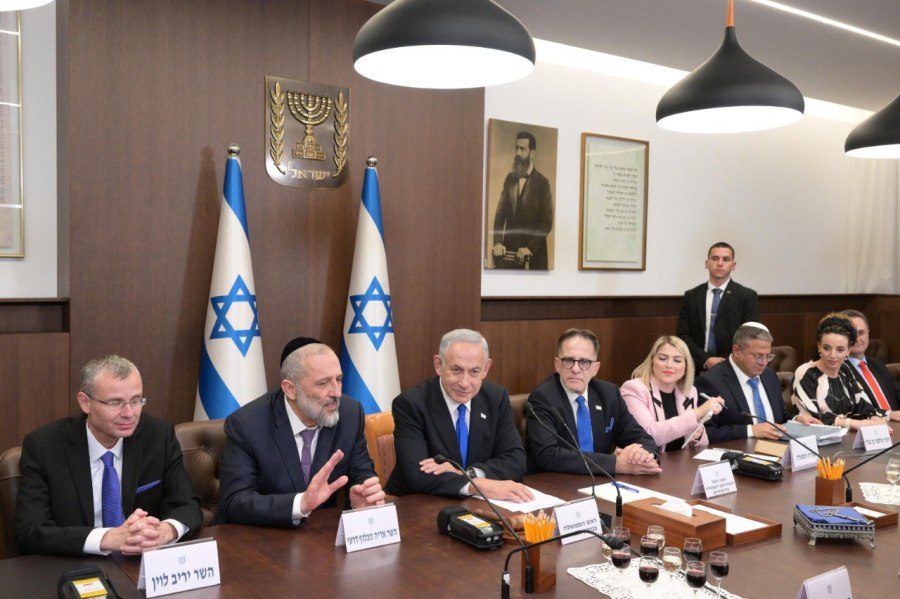 Israeli Prime Minister Benjamin Netanyahu leads the first Cabinet meeting of the 37th government, Dec. 29, 2022 (Photo: Amos Ben Gershon/GPO)
Israel's new government gets to work
Electricity, other prices increase

Normalization with Oman?

Tel Aviv's first-ever hotel reopens

Shai Avital's extradition

Welcome, 2023!
ISRAEL'S NEW GOVERNMENT GETS TO WORK
Israel's new government of 31 ministers was sworn in last week. Prime Minister Benjamin Netanyahu waited to announce some of the portfolios until the last moment, including the appointment of Likud Knesset Member Eli Cohen as Israel's next foreign minister. Former IDF Gen. Yoav Gallant will serve as the next defense minister. Amir Ohana will be the next Knesset speaker. Netanyahu chose former Israeli Ambassador in Washington Ron Dermer to handle Israel's ties with the White House, as minister for strategic affairs.
With a new government in Jerusalem, speculation has grown around Washington's strategy for engaging with it. A recent Politico report claimed that the Biden administration plans to hold Netanyahu responsible for all of his government's actions, including those of the more far-right ministers.
Meanwhile, several Israeli media platforms slammed Netanyahu's coalition agreements, especially with the religious and Orthodox parties. The incoming premier pledged between 15 to 20 billion NIS ($4.2-$5.7 billion) to his partners and the population sectors they represent. A headline in financial newspaper Calcalist noted that non ultra-Orthodox Israeli Jews pay six times more taxes than ultra-Orthodox Jews. 
Nevertheless, some reports suggest that not all the agreements' clauses will be fulfilled.
PRICES OF ELECTRICITY, OTHER UTILITIES INCREASE
The burden of Israeli taxpayers keeps growing. Israel's Electricity Authority said that electricity rates will rise by 8.2%, starting in January. Following the hike, an average electricity bill in Israel is expected to grow in price by 80 shekels (about $24), with a yearly bill rising by 480 shekels (about $141). The increasing cost of energy affects other sectors of the economy, with water rates set to rise by 3.5% this month.
Netanyahu pledged to freeze the prices of electricity, water, fuel and municipal taxes during his election campaign, promising to subsidize them from Israel's fiscal surplus. However, according to Israeli financial newspaper Globes, he has little room to maneuver other than to lean on various authorities to moderate the varying cost increases.
NORMALIZATION WITH OMAN?
By the end of next week, there is a chance that another Muslim nation will announce decision to normalize ties with Israel. The Sultanate of Oman is expected to convene its Shura Council on Monday to consider changing its current policies toward Israel, according to the WAF news agency.
While details about the meeting and what will be discussed are not clear, it is believed that the lower house of the Council of Oman, or the Consultative Assembly, will consider lifting all mandated boycotting of Israeli entities and individuals. 
Israeli media speculated that the meeting might be related to Israel's recent efforts to secure Oman's approval for Israeli passenger airplanes to fly over its airspace, which Oman has avoided until now.
SHAI AVITAL'S EXTRADITION
Infamous modeling agent Shai Avital is expected to be extradited to Israel from the Netherlands on Tuesday, to face multiple sex-crime charges. Avital, 45, who has represented some of Israel's top models, was arrested in Amsterdam after spending almost a year as a fugitive.
A total of 26 complainants accused the modeling agent of rape and other sexual offenses. An investigation by Israel's Channel 13 News publicized some of Avital's threatening messages to various models, including messages of a sexual nature to minors. The news report also publicized certain testimonies against him.
TEL AVIV'S FIRST-EVER HOTEL REOPENS
Elkonin Tel Aviv Hotel opened its doors for the first time in 1913, hosting many prominent guests, including Israel's first Prime Minister David Ben-Gurion and Albert Einstein. The hotel was closed in the 1940s, turned into office space and eventually left abandoned for decades.
This week, the iconic hotel is set to reopen for its original purpose, offering visitors a choice of 42 rooms, two suites and a pool on the roof. Israel's Ynet news reported that an Israeli architectural firm carefully restored the building after drawing inspiration for the project from photos taken when the hotel was first built.
WELCOME, 2023!
Israel welcomed the New Year as it always does – with little fanfare and few festivities. Most Israelis celebrate the Jewish New Year, Rosh Hashanah, in September and not according to the Gregorian calendar.
Here, at ALL ISRAEL NEWS, we are excited to release later this week our list of 23 prominent Israeli figures to watch in the new year. From lawmakers to celebrities and athletes, these are the people you need to know to keep up with the Israeli beat.
Stay tuned!
In the meantime, here is our look back at 2022.
This week we are also keeping an eye on these developing stories:
... Why is it wrong to refuse to provide medical services based on religion, faith or belief systems?

... Is Netanyahu pushing for a peace deal with Saudi Arabia in exchange for giving up annexation of Judea and Samaria?

... Why was Jesus born in a manger?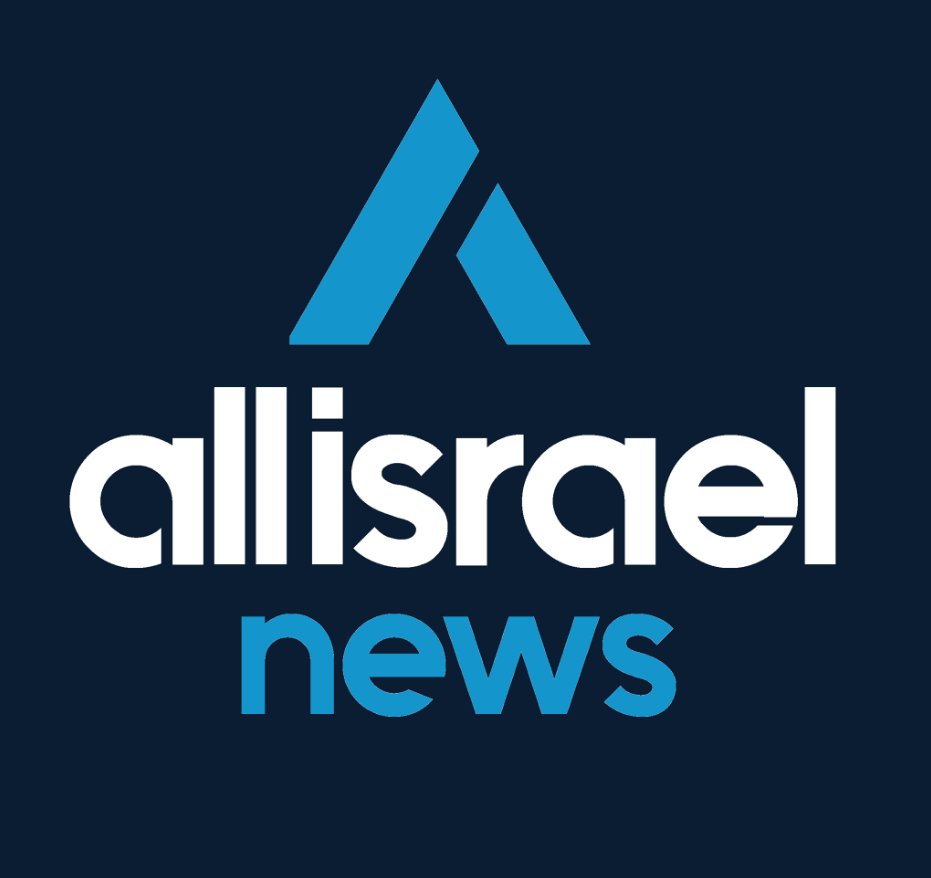 The All Israel News Staff is a team of journalists in Israel.
A message from All Israel News
Help us educate Christians on a daily basis about what is happening in Israel & the Middle East and why it matters.
For as little as $5, you can support ALL ISRAEL NEWS, a non-profit media organization that is supported by readers like you.
Donate to ALL ISRAEL NEWS
Current Top Stories
Comments