Speculation growing around Washington's plans for engaging with new right-wing government in Jerusalem
According to Politico report, Biden administration plans to hold Netanyahu responsible for all of his government's actions, including those of more extreme ministers
Then-U.S. Vice President Joe Biden and Israeli Prime Minister Benjamin Netanyahu deliver joint statements during their meeting in Jerusalem, Mar. 9, 2016. (Photo: REUTERS/Debbie Hill/Pool/File Photo)
Once expectations solidified that Prime Minister Benjamin Netanyahu's new government will be the most right-wing in the history of modern Israel, many questions arose pertaining to the U.S.-Israel relationship and how the Biden administration will respond.  
A New York Times editorial board slammed the new government as "a significant threat to the future of Israel" in an article titled "The Ideal of Democracy in a Jewish State Is in Jeopardy." The board urged the Biden administration to "do everything it can to express its support for a society governed by equal rights and the rule of law in Israel, as it does in countries all over the world."
Netanyahu responded to the article and wrote that it undermines Israel's incoming government and slammed the Times for continuing "to delegitimize the one true democracy in the Middle East and America's best ally in the region," … "after burying the Holocaust for years on its back pages and demonizing Israel for decades on its front pages."
In early November, Axios reported that the U.S. administration is unlikely to engage with far-right Jewish Power party leader Itamar Ben Gvir, who is poised to become Israel's national security minister. The report hinted that U.S. Secretary of State Antony Blinken and U.S. National Security Advisor Jake Sullivan will "have a problem working with specific politicians."
However, one month later, in contrast to such reports, Blinken said Washington will "gauge the government by the policies it pursues rather than individual personalities."
"We will hold it to the mutual standards we have established in our relationship over the past seven decades. And we will speak honestly and respectfully with our Israeli friends, as partners always should," the secretary said.
According to a Politico report, quoting unnamed U.S. officials, the Biden administration has a different strategy for how to deal with the incoming Israeli government and that is to hold Netanyahu responsible for all its actions. 
That means that if Netanyahu's more extreme ministers will push in one direction that he is personally not aligned with, Washington would consider him in charge, regardless. 
Ultimately, "what's relevant is Netanyahu – he is the prime minister," one official told the website. 
A second official said, "Bibi says he can control his government, so let's see him do just that."
This approach will mainly apply to policies that relate to the "two-state solution" idea, including "issues ranging from Israeli settlements in the West Bank to Israel's relations with Arab states," the report said.
Yet, some Israeli experts do not anticipate much daylight between Netanyahu and his extreme allies from the religious parties. They say that, once in a position of power, figures like Ben Gvir and Bezalel Smotrich, chairman of the Religious Zionism Party, will moderate, unlike during campaigning. 
As for the relationship between Jerusalem and Washington, one major point of contention between Netanyahu and a previous Democratic administration may already be in the clear: the Iran nuclear deal. 
A video circulating on social media shows U.S. President Joe Biden speaking to a woman at a campaign rally in California in early November, telling her that the Iran deal is "dead."
"President Biden, could you please announce that the JCPOA is dead?" the woman asked. 
"No," Biden replied.
"Why not?" she asked again.
"It is dead, but we are not going to announce it," the U.S. president said. "Long story."
Netanyahu's two main goals on the foreign front in his coming tenure include preventing Iran from acquiring nuclear weapons and expanding the circle of peace in the Middle East, potentially through a deal with Saudi Arabia. 
U.S. Ambassador to Israel Tom Nides told ALL ISRAEL NEWS Editor-in-Chief Joel C. Rosenberg that the U.S. administration would love to achieve that. 
"We're to work tirelessly with the Israelis and the Saudis," Nides said. 
While attempting to foresee the nature of future interaction between the American and Israeli leaderships, one should remember that below all the layers of complexities lies a decades-long friendship between Biden and Netanyahu that should not be underestimated.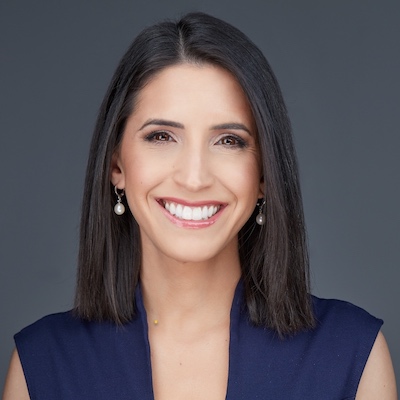 Tal Heinrich is a senior correspondent for both ALL ISRAEL NEWS and ALL ARAB NEWS. She is currently based in New York City. Tal also provides reports and analysis for Israeli Hebrew media Channel 14 News.
A message from All Israel News
Help us educate Christians on a daily basis about what is happening in Israel & the Middle East and why it matters.
For as little as $5, you can support ALL ISRAEL NEWS, a non-profit media organization that is supported by readers like you.
Donate to ALL ISRAEL NEWS
Current Top Stories
Comments