Refusal to provide medical services based on religion, faith and belief systems is wrong
Doctors should be allowed to refuse providing treatments that do not align with their religious faith, according to Israeli far-right politician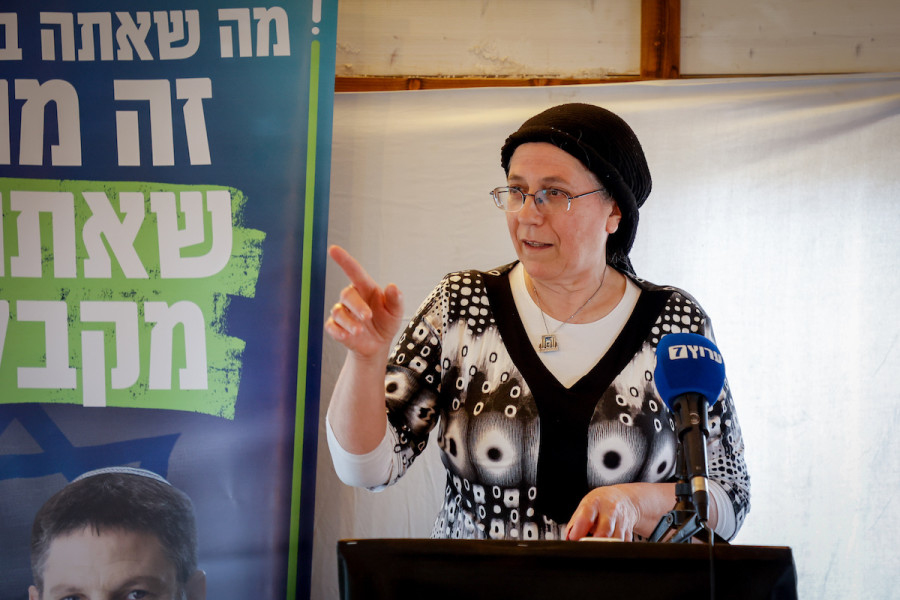 Knesset Member Orit Strock speaks during a visit of Religious Zionism party members in Netiv Haavot neighborhood in Gush Etzion, Oct. 26, 2022. (Photo: Gershon Elinson/Flash90)
Masterpiece Cakeshop in Colorado became a focal point of an issue in the United States – an issue which has now made its way to Jewish state just as Israel's new extreme right-wing government is set to begin its rule over the highly diverse nation.
The bakery refused to bake a wedding cake for a homosexual couple, citing the Christian owner's personal religious convictions, which were in direct opposition to same-sex marriage. After a lengthy legal battle, the U.S. Supreme Court took the side of the owner, albeit in a narrow ruling, stating that as it applied to this particular situation, no one could force the baker to make the cake.  It's important to note that nothing was mentioned, or even hinted at, how other similar incidents would be handled in the future.
Here in Israel, this story has an all-too-familiar ring to it. Knesset Member Orit Strock, of the Religious Zionism party, recently stated: "Doctors should have the right not to serve people from the LGBTQ community if it is against their religious belief and there is another doctor who can treat them." 
Perhaps most troubling, was the discovery that Religious Zionism and the United Torah Judaism parties entered into a coalition agreement with incoming Prime Minister Benjamin Netanyahu's Likud party, allowing them "to refuse to provide a product or service due to religious belief if the same product or service could be obtained in close proximity at a similar price."
Netanyahu, however, was quoted as saying, "Knesset Member Orit Strock's comments are unacceptable to members of the Likud," adding, "The coalition agreements do not enable discrimination against LGBTQ people or harm their rights to receive services like every citizen in Israel. The Likud will ensure that there will be no harm to LGBTQ people or any Israeli citizen."
Why is this new development unlike that of the Masterpiece Cakeshop? 
Strock suggested that medical treatment should be made optional by some doctors, a huge departure from goods and services, at least as it relates to purchases and repairs.  The ability to access medical treatment is sacrosanct in any humane society and one's religion or belief system  should have absolutely no bearing on providing medical care.
Have we gotten to a place where one must divulge their deepest-held positions, beliefs and thoughts before being deemed worthy enough to be the recipient of the best possible treatment available, specifically when saving a life may hang in the balance? If so, what does that say about us and how can Judaism truly be a bastion of light to the rest of the world?
In 2010, a legal case was brought before the Israeli court against Yad HaShmona – a small communal village in the Judean Hills – which is managed by believers and the Finnish Christian community.  The popular facility is open to the general public, due to its beautiful, natural surroundings and proximity to Jerusalem. When a homosexual couple attempted to book the communal wedding hall for their upcoming marriage ceremony, they were refused by Yad HaShmona's management, as they are opposed to the marital union of same-sex couples. 
However, in the end, Yad HaShmona was forced to pay a punitive fine of over 120,000 NIS (more than $34,000) since it had been operating under the rules of the State, having been licensed as a business, rendering it unable to discriminate on any basis. 
The legal decision eventually led to the moshav deciding to no longer host any weddings on their grounds, a move which, to this day, has cost them a huge amount of potential revenue. But they viewed the financial loss as something they were willing to accept in order to abide by their personally-held religious convictions.
The current case of refusing medical services on the basis of opposing belief systems could potentially include more than just members of the LGBTQ community.
Many could be affected because Sephardic Chief Rabbi Yitzhak Yosef recently made a shocking statement that those who adhere to Conservative Judaism and Reform Judaism are practicing a new religion which, in his opinion, is not part of the Orthodox Jewish faith – the only legitimate expression of religion for Jews, as far as he's concerned.
According to Strock, a physician who chooses to deny treatment to such "objectionable" individuals, would have the right to do so as long as another physician – within a reasonable distance – would be available to offer similar services. No punitive fines would be demanded, although the refusing physician is also licensed by the State of Israel as a public medical caregiver to those in need of services.
And what of the possibility that a denial of medical services by one physician could result in an inferior level of treatment for the patient? After all, one doctor may have had many more years of experience in a particular field but will now be considered "off limits" due to differences in faith or beliefs. 
Does anyone think that such a move is ethical or consistent with a doctor's oath to never refuse medical treatment to one who is in urgent need?
In addition to Netanyahu's clear rebuttal of Strock's comments, Israeli President Isaac Herzog emphasized his objection when he posted on Twitter: "A situation where citizens of Israel feel threatened because of their identity or belief undermines the core democratic moral values of the State of Israel. The racist comments in recent days against the LGBTQ community and, in general, against different sectors and publics, deeply worry and concern me. The State of Israel will ensure complete equality of social and political rights to all its inhabitants irrespective of religion, race or sex…any harm to these core values are dangerous to our very life and existence as a people and a state.  I condemn any statement that serves as a basis for exclusion or any phenomenon that enables discrimination. I am acting and will act with all of my power as president in order to prevent harm to different parts and populaces in the public."
The question is, will Herzog truly be able to stand up to the many ultra-religious political parties which comprises the new incoming government, or will they try to ride roughshod over every authority which has, up to this point, sought to provide equal treatment and rights for all of Israel's citizens? 
It remains to be seen, but almost certainly, much of the way things were done in Israel in the past will likely be facing new challenges in favoring a much less pluralistic and diverse society.  The harsh effects of a one-sided government will, undoubtedly, be felt by Israel's citizens as they continue to be forcibly pushed into a way of life which will ultimately impinge upon their own right to choose. 
ALL ISRAEL NEWS is committed to fair and balanced coverage and analysis, and honored to publish a wide-range of opinions. That said, views expressed by guest columnists do not necessarily reflect the views of our management or staff.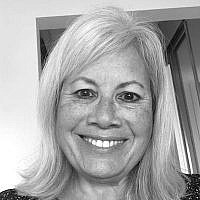 A former Jerusalem elementary and middle-school principal and the granddaughter of European Jews who arrived in the US before the Holocaust. Making Aliyah in 1993, she is retired and now lives in the center of the country with her husband.
A message from All Israel News
Help us educate Christians on a daily basis about what is happening in Israel & the Middle East and why it matters.
For as little as $5, you can support ALL ISRAEL NEWS, a non-profit media organization that is supported by readers like you.
Donate to ALL ISRAEL NEWS
Current Top Stories
Comments