Rosenberg warns 'we're on the verge of a possible Russian invasion of Ukraine' as Putin increases troops on border from 92,000 to 175,000
At Reagan Library, Rosenberg says of Putin, 'We have a monster on our hands,' yet rather than pursue 'peace through strength' Biden is inviting 'war through weakness'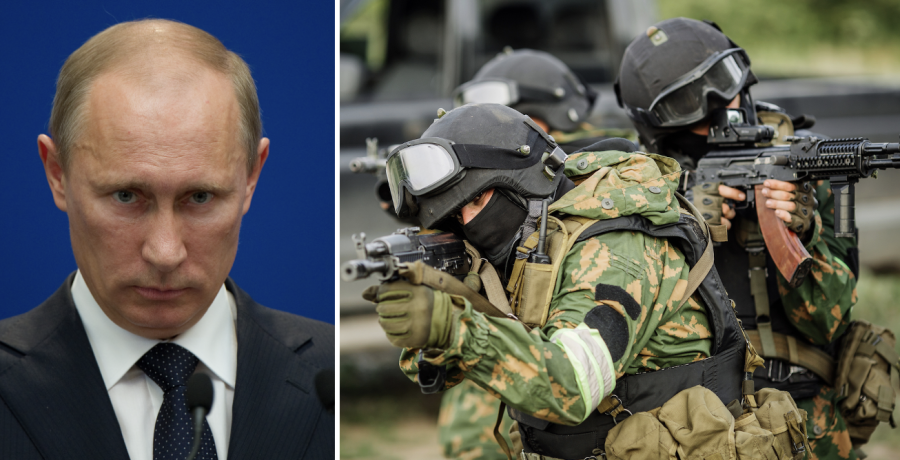 Russian President Vladimir Putin, Russian soldiers (Photos: Shutterstock)
SIMI VALLEY, CALIFORNIA—Americans are so internally focused on their economic and domestic problems at home that they are not paying close enough attention to very real and rising threats overseas, including those from Russia, Iran, China and North Korea.
What's more, rather than following President Ronald Reagan's proven policy of pursuing "peace through strength," President Joe Biden risks inviting America's enemies to pursue aggression – even war – by exhibiting weakness.
These were key themes in remarks made at the Reagan Presidential Library last Tuesday night by ALL ISRAEL NEWS Founder and Editor-in-Chief Joel C. Rosenberg, who said that he was not trying to make partisan political points, but rather trying to provide a sober and accurate assessment of the current global environment.
While Rosenberg primarily focused his comments on the Middle East and the dangerous alliance emerging between Russia and Iran, he specifically warned that Russian President Vladimir Putin is showing increasing signs of preparing to invade another neighbor, and a key American ally at that.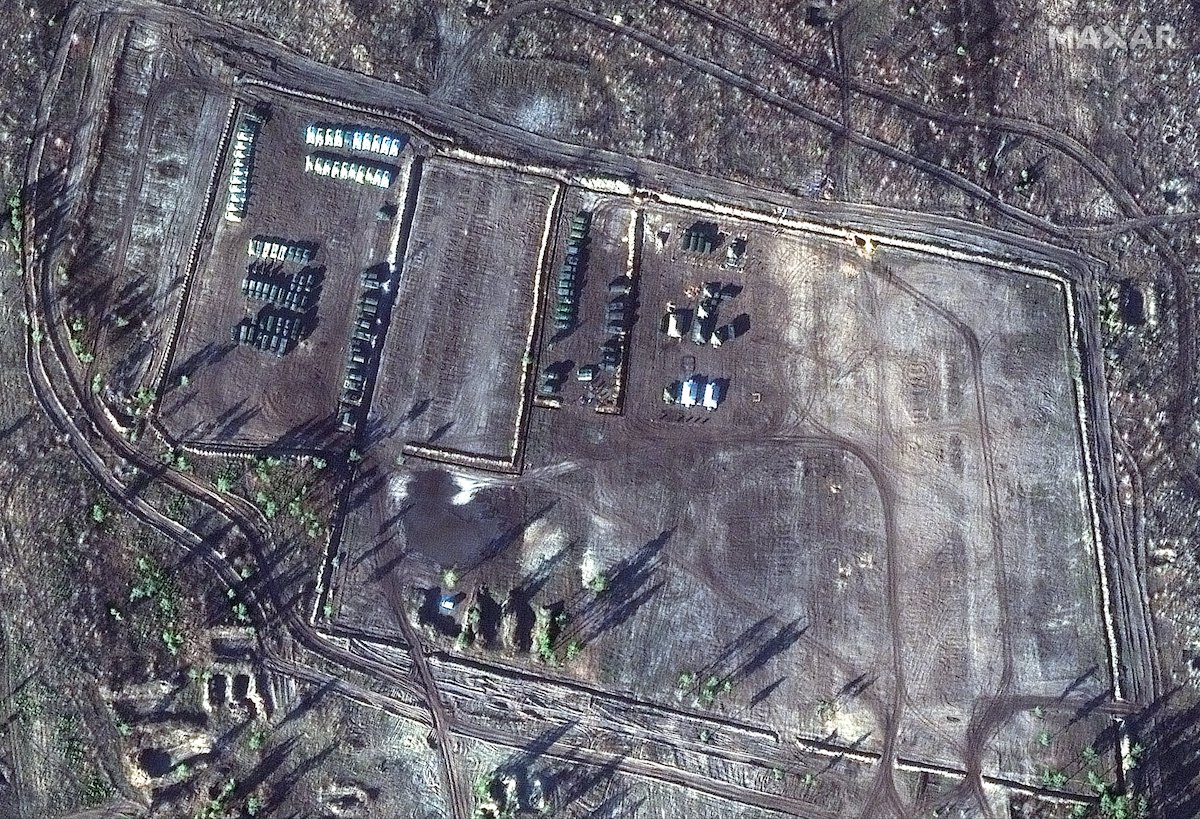 New satellite imagery captured by Maxar shows Russian troop deployments near Ukraine in Yelnya, near Smolensk, 200 km north of the Ukrainian border on Sunday, Dec. 5, 2021.
"We're on the verge of a possible Russian invasion of Ukraine," Rosenberg said.
"Do we think that the Biden administration is going to stop him? We do not. Do we think NATO is going to come to the rescue? No….So, Putin knows that if he [invades], it might be messy, but no one's going to stop him."
During a Q&A session about his recently-published book, "Enemies and Allies: An Unforgettable Journey inside the Fast-Moving and Immensely Turbulent Modern Middle East," Rosenberg explained that Putin is one of the world's most dangerous enemies.
Why?
Because Putin has demonstrated time and again a willingness to use military force to both intimidate and outright attack one neighbor after another. 
On Nov. 24, Rosenberg wrote a column for ALL ISRAEL NEWS reporting that Putin had already amassed some 92,000 Russian troops on the border of Ukraine.
Nearly two weeks later, U.S. intelligence is warning that Putin is actively flowing more Russian forces towards the Ukrainian border and that these could reach 175,000 Russian troops by January.
"We are deeply concerned by evidence that Russia is stepping up its planning for significant military action against Ukraine," a National Security Council official told CBS News.
Biden and his team are publicly expressing concern, but doing very little to dissuade Putin from using force. 
Rosenberg warned that too many leaders in Washington and across Europe don't truly understand or believe who Putin really is. 
"Putin factors into my new book a lot, and I do a mini profile of him" because he is such a serious threat, Rosenberg told the audience at the Reagan library. 
[To watch Rosenberg's remarks at the Reagan Library, please click here]
"Putin is one of the great tragic errors of the post-Reagan-Gorbachev success," he noted.
Then Soviet leader Mikhail Gorbachev "had fundamentally decided, 'We can't beat the Americans, but maybe we can game them and slow them down.' In the end, though, he didn't have a good hand and Reagan did."
"I don't think Gorbachev meant to unravel the entire Soviet Union, but he did want peace and he knew he couldn't win, so it was almost inevitable at that point," Rosenberg added. "But then Boris Yeltsin rose, and that seemed very promising until Boris Yeltsin handed the keys to the kingdom to the head of the KGB" – Vladimir Putin.
"I know that sounds like a Rosenberg novel, except I hadn't written any yet. But when you basically put Michael Corleone in charge of your country, your things are going to go badly."
"There are really two ways to assess him," Rosenberg said of Putin. 
One possibility: "He thinks of himself as a czar, meaning a divine ruler for Russia who is not part of a democracy. He's an authoritarian dictator, and everybody ought to bow down to him because he's God's man. And I think that's a fair way to read the way he acts."
A second possibility: "'The Godfather' scenario – that he's really a mafia boss at his heart and he's trying to amass power and he's trying to amass wealth and… he does have nuclear weapons and he does have a world unwilling to confront him.
"I consider [him] Czar Putin," Rosenberg said, echoing the assessment he lays out in his new book. 
"But I also see him as Michael Corleone. He's not Vito Corleone – aging, infirm, ready to leave this world. He's not Sonny Corleone – rash and impulsive, getting himself killed at the toll booth. He's not Fredo, right? He's not dimwitted."
"Putin is a cold, calculating killer. He's Michael Corleone. And Washington ought to realize that. And Brussels and Berlin. Because we've got a monster on our hands – and he's nuclear armed and he's arming all of our worst enemies, including Iran. I wish that were fiction, but unfortunately, it's true."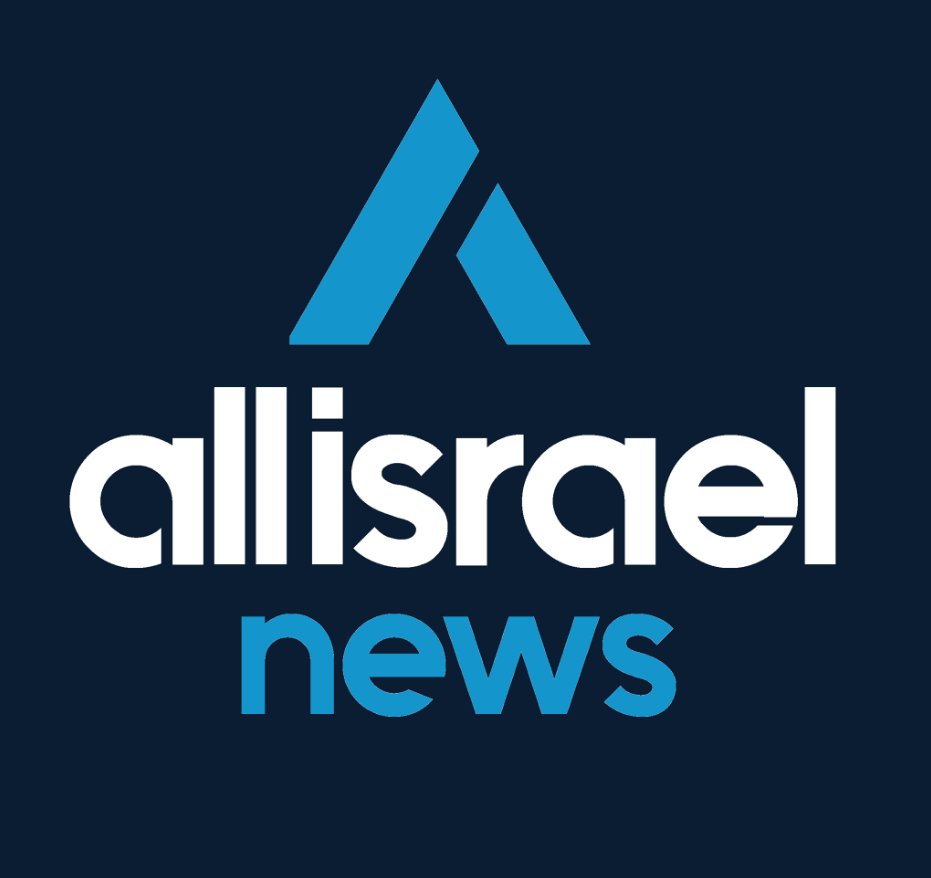 The All Israel News Staff is a team of journalists in Israel.
A message from All Israel News
Help us educate Christians on a daily basis about what is happening in Israel & the Middle East and why it matters.
For as little as $5, you can support ALL ISRAEL NEWS, a non-profit media organization that is supported by readers like you.
Donate to ALL ISRAEL NEWS
Current Top Stories
Comments