NO-FLY LIST GROWS, BORDER CLOSURE EXTENDED: Is this Israel's way of shutting down the country, without forcing another lockdown?
All of this means bad news for tourism industry despite new aid package proposed by the government last night
The almost empty departure hall at Ben-Gurion International Airport near Tel Aviv, Feb. 28, 2021. (Photo: Yossi Aloni/Flash90)
Israeli Prime Minister Naftali Bennett has prided himself on his handling of the COVID pandemic because he has not once implemented a nationwide lockdown unlike his predecessor who had three lengthy nationwide shutdowns in less than one year.
However, as the list of countries on the no-fly list grows, and bans on foreigners coming in are extended, several sectors of the country are essentially shut down anyway.
Last night, in an effort to tighten restrictions meant to prevent the entry and spread of Omicron in Israel, the Health Ministry recommended classifying seven new countries as "red" – meaning Israelis are not allowed to travel there and incoming travel from those countries is prohibited.
Finland, France, Ireland, Norway, Spain, Sweden and the United Arab Emirates are now blacklisted, while the government is reportedly considering adding the United States as well. Already on the list are the UK, Denmark and most of Africa. According to Channel 12, officials are also considering adding Portugal, Turkey, Germany, Hungary, Morocco and Canada soon.
Coincidentally, Bennett returned from official meetings in the UAE on Tuesday, just one day before the decision made travel there taboo. Channel 12 also reported that Bennett wants to add countries to the no-fly list even before outbreaks have occurred there.
This news, however, has not affected the ability of Jewish tour groups such as Birthright to continue coming to Israel while other groups are banned – a decision that has further raised the ire of the tourism sector and cries of discrimination.
Omicron, reportedly more contagious but less harmful than previous variants, caused a panicked response by the government last month with a sudden border closure and other restrictions including expanding the Green Passport requirement to indoor shopping malls.
This is while Israel has seen a sharp decline in the number of serious COVID patients to just 81 in the entire country.
But the month-long ban on foreigners entering Israel brings us right through the Christmas holiday and leaves the tourism industry in a lurch.
After a protest this week drew attention to the plight of Israel's tourism workers, the government approved an assistance package for the tourism sector yesterday in light of the prolonged closures.
This package includes:
State-subsidized professional training for all those in the tourism sector

Monthly training grants of 10,000 shekels ($3,100) for up to four months

Grants for hotels that have experienced a 40% decline in business

State-sponsored tours for Israelis to be carried out by tour guides for 1,000 shekels each ($310)

Employment as coronavirus inspectors in the education system and as epidemiological researchers in local authorities for tourism sector workers
Yona Shapira, head of the Incoming Tourism Association, said he could sum up the plan in two words: "Bull sh*t."
"It is throwing sand in our eyes. We are not talking about millions in support – without going into how much will go per family. And when it's 2,500 shekels ($800) per month per family, that is not enabling anybody to go out and work, go out and do training, go out and make a living and definitely not if its young families with young kids," he said. "We have to go all out and upscale our battle against the government."
Michal Gal-Oz, owner of Yaffa Tours, told ALL ISRAEL NEWS that her company has barely received assistance and many of her colleagues in similar situations have also been unable to pay back loans from the government.
She also fears for the future. Her clients – most of whom are Christian – are devastated by Israel's policies and are losing trust.
'They're feeling very bad. They are trying to come for two years. It's just frustrating and I don't even know what to say to them," she said. "I keep apologizing for the government and I'm tired of it. Maybe now they have to get mad at the government."
A relatively new tour guide, Darya Short was booked solid before and after March 2020 when her work suddenly stopped. She recently spoke with a counselor from the unemployment office in order to find another job in the meantime.
"I asked if he has anything for me and he said, 'Look, it is a problem because you are highly qualified specifically for your profession and you are used to getting a salary according to your skills and ability,'" Short told us.
Any other job she took would be minimum wage and, also, companies are not looking for temporary workers and Short has groups lined up for the spring.
"For the powers that be who think that guiding is a throwaway job, and changing a career is an easy option, they are so out of touch with reality," she said. "They have no business holding the positions they do."
The red lists and border closures are in effect until at least Dec. 29.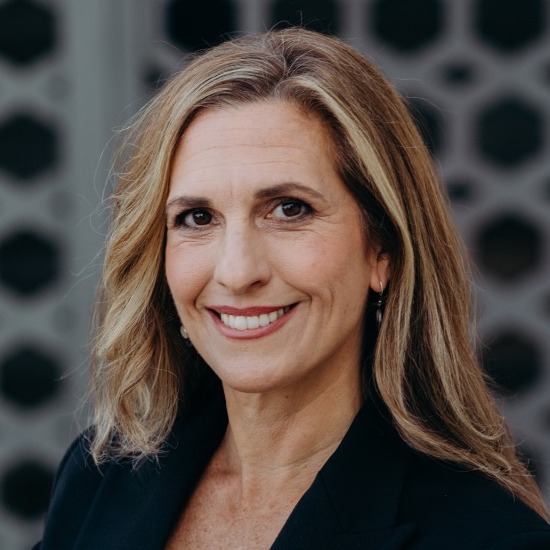 Nicole Jansezian was the news editor and senior correspondent for ALL ISRAEL NEWS.
Popular Articles
A message from All Israel News
Help us educate Christians on a daily basis about what is happening in Israel & the Middle East and why it matters.
For as little as $5, you can support ALL ISRAEL NEWS, a non-profit media organization that is supported by readers like you.
Donate to ALL ISRAEL NEWS
Latest Stories
Comments