Jews in, Christians out? Outrage over Jewish tour group exemption from Israel's border closure
Walk it back, one tour operator says. With Christmas on the horizon, Israel's latest border closure policy has been slammed as discriminatory and – obviously – a double standard.
Illustrative - Jewish youth from across the world attend the main annual Taglit Birthright event at the International Conference Center in Jerusalem, Dec. 24, 2017. (Photo: Hadas Parush/Flash90)
When the Omicron variant cropped up in Israel, leaders moved swiftly to close the border and then again extended the closure until after Christmas. Tourists – both individuals and in groups – were left with canceled trips and dashed hopes.
But this week, Interior Minister Ayelet Shaked exempted "Jewish tourism" from this ban.
According to a report from the Israeli daily, Haaretz, the interior minister made the decision, "claiming that it was an endeavor of national importance. The team that approved it included representatives from the health, foreign and interior ministries. Shaked declined to comment."
This means that delegations from Jewish groups, including Birthright and similar organizations, are still allowed into Israel.
Christmas, however, is canceled for all the groups that were planning to come for the holiday.
David Katz, deputy general manager of Sar-El Tours – which also caters to Christian groups – called this "a strange and inappropriate decision." 
"It doesn't look good at all," he said. "This week we had our clients come to us voicing their concerns about their plans to come at the end of December, January and February."
"We welcome the decision to allow any group to come into Israel. It helps the guide, the driver, the hotels and any venues the group uses. And we think that any exemption extended to birthright groups should be extended to our Christian groups," he said.
But Katz also noted that Israel's strict entry policies are not unique when compared to Australia, New Zealand and many countries in Asia. It's just that "compared to neighbors … such as Turkey, Greece and Egypt our criteria for travel are much higher."
Michal Gal-Oz, owner and manager at Yaffa Tours Operation which caters to Christian tourists, said she was not surprised by the exemptions because "that was the policy even before, even in May, when they said they were gonna give us a pilot program" to allow tour groups back into the country.
"There's something very wrong going on in the way our government is handling things," she said.
On the other hand, Gal-Oz noted, many countries have maintained consistent policies on travel – and are still benefiting from a thriving tourism industry.
"Why are we the only country that has these problems?" she said, adding that groups with money and political influence are affecting government policies more than statistics on the coronavirus.
"There's a way to do it: quarantine three days, we have the PCR test, we have a bunch of bureaucracy to make sure everyone is healthy, we have insurance policies – we have everything we need in order to work already in place," she said. "Just give the option to everybody: Close for everybody, or open for everybody."
The inconsistency is damaging the image of safe travel to Israel, she said.
"I have a lot of clients who say they can't come until the government gets their act together because 'I'm not getting vaccinated.'"
Elisa Moed, CEO of Travelujah, was concerned by the message this decision sends to the Christian market.
"It demonstrates a total lack of understanding of how important it is to educate Christians about Israel," she said. "It is counter to our own interests. If we make one exception we should allow everyone. As I see it, there is no science that says that Jewish Birthright tours bring in less of the virus than any other group."
Moed asked what the reaction would be if England and France only allowed in Christians.
"What would Israel say then? This is a completely illogical decision – totally not thought out, with very harmful ramifications. They need to totally walk it back and allow everyone or no one," she said.
Haaretz quoted an unnamed senior cleric:
"[COVID] Numbers have plummeted dramatically, it should have been no problem to approve entry in capsules and subject to Green Pass regulations," said a senior cleric, referring to Israel's vaccine passport program. "This step would have prevented discrimination and given some air to tourism centers, which are in a deep crisis at the height of pilgrimage season."

A senior church figure said "we have no intention of haggling. There is an issue of principle here – why are Birthright visitors, who are foreign citizens, getting such an exemption, while pilgrims are not? The only difference is that they are Jews."
The Population and Immigration Authority responded saying that the decision was not based on Christmas or Christianity vs. Judaism saying in a statement that: "This is an organized and supervised group (Birthright) compared to tourists who come individually and are not supervised."
Foreigners have been barred from Israel since March 2020 except for some brief windows in which tour groups were allowed in under strict rules and after receiving special permission. Individual tourists were allowed in briefly in November for the first time in 18 months. That did not last long, however.
Last week, Prime Minister Naftali Bennett wrote to the Jewish Federations of North America telling them he was doing everything he could in order to reopen the country's borders "as soon as possible." So far, according to Haaretz, 4,666 Birthright participants arrived this year and several hundred more are expected starting next week.
Though the decisions have presented a hardship for Sar-El along with the entire travel industry and incoming tourists, Katz stressed that he "understands and appreciates" the government's "hyper-vigilance" in maintaining the safety of its citizens. 
"I understand the government's need to protect its people. Israel is always hyper-vigilant when it comes to security," he said. "No Israeli leader is willing to take risks. I understand and appreciate that. But as a result, we've become so hyper-secure in the case of corona."
"As long as we continue to follow the previous regulations, we should have continued to let (tourists) come in," Katz said.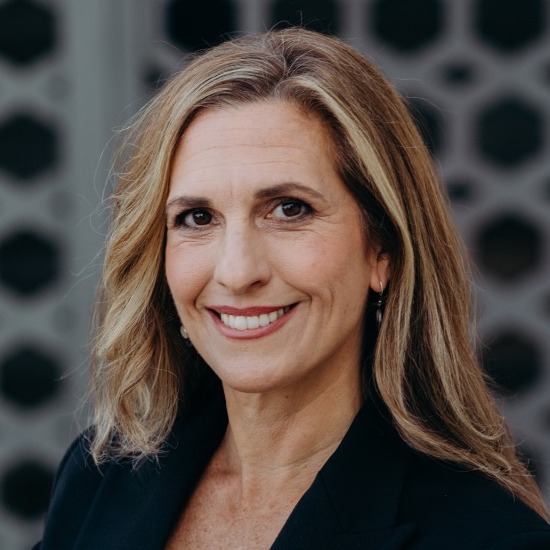 Nicole Jansezian was the news editor and senior correspondent for ALL ISRAEL NEWS.
Popular Articles
A message from All Israel News
Help us educate Christians on a daily basis about what is happening in Israel & the Middle East and why it matters.
For as little as $5, you can support ALL ISRAEL NEWS, a non-profit media organization that is supported by readers like you.
Donate to ALL ISRAEL NEWS
Latest Stories
Comments