Netanyahu 'ready' to attack Iran if Biden doesn't neutralize threat soon, long-time Netanyahu confidante tells THE ROSENBERG REPORT
WATCH FULL INTERVIEW: Tzachi Hanegbi says he has no confidence in Biden approach to Iran
Joel C. Rosenberg interviews Tzachi Hanegbi on TBN's The Rosenberg Report (Photo: Screenshot)
JERUSALEM—A veteran member of the Likud party and a long-time confidante of incoming Israeli Prime Minister Benjamin "Bibi" Netanyahu says the premier specifically ran for re-election to deal with the Iran nuclear threat once and for all.
And he is warning that Netanyahu is ready to order a full-scale military attack against Iranian nuclear facilities, and to do so alone. 
Tzachi Hanegbi entered the Knesset together with Netanyahu in 1988.
He recently discussed such matters on Israeli TV in Hebrew.
However, his interview with me on THE ROSENBERG REPORT – my weekly primetime TV show on TBN, the world's most-watched Christian television network – was his first in English since Netanyahu won the recent election.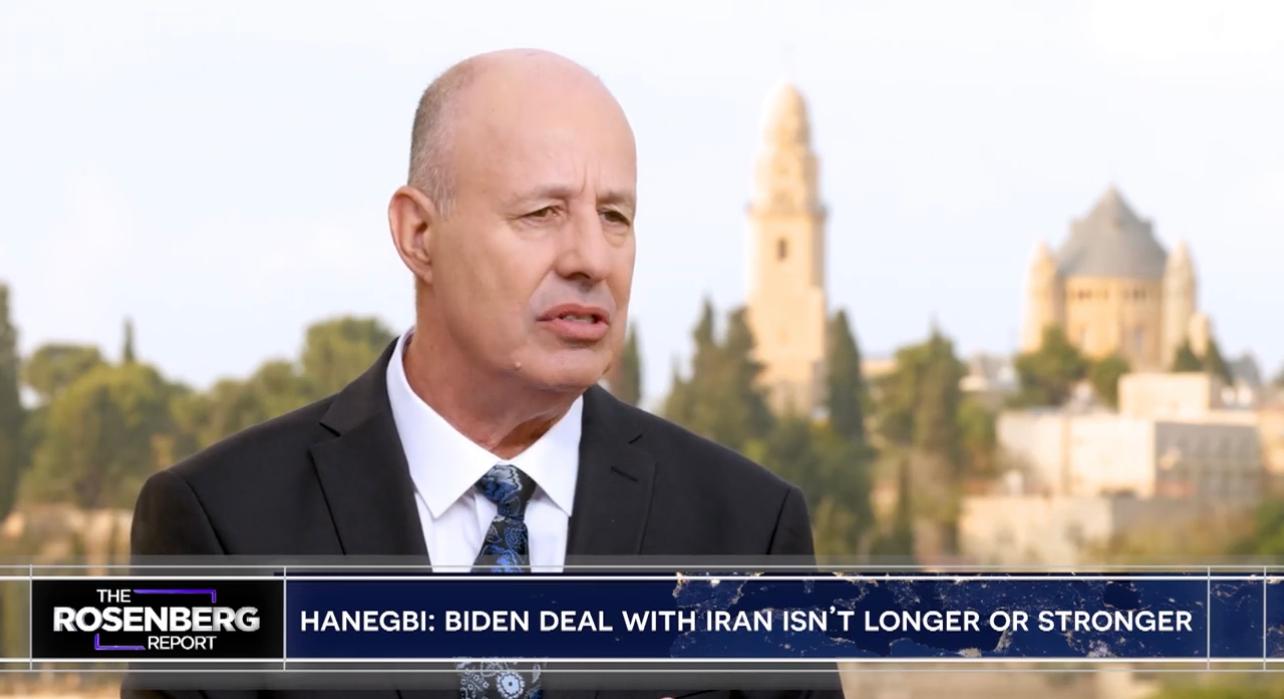 Tzachi Hanegbi on TBN's The Rosenberg Report (Photo: Screenshot)
In a sobering – almost chilling – conversation, Hanegbi said Netanyahu recognizes that the time has come for a decision on Iran.
Bibi, he said, is ready "to be the one making the decision ...to go forward with the military action against the Iranian facilities."
"Netanyahu came back to office, I think, mainly because of his recognition [that] the time has come for a decision that is going to be probably one of the most radical decisions ever made – or profound decision ever made – by an Israeli leader," the veteran Knesset member told me.  
Hanegbi laid out the scenario in which Netanyahu could order an attack on Iran: "if and when Iran doesn't comply with the agreement, and Iran goes forward with enriching uranium – and Iran and the United States and the five permanent members of the U.N. Security Council, do not reach a longer and stronger agreement – if anything, if we will be left alone for the decision."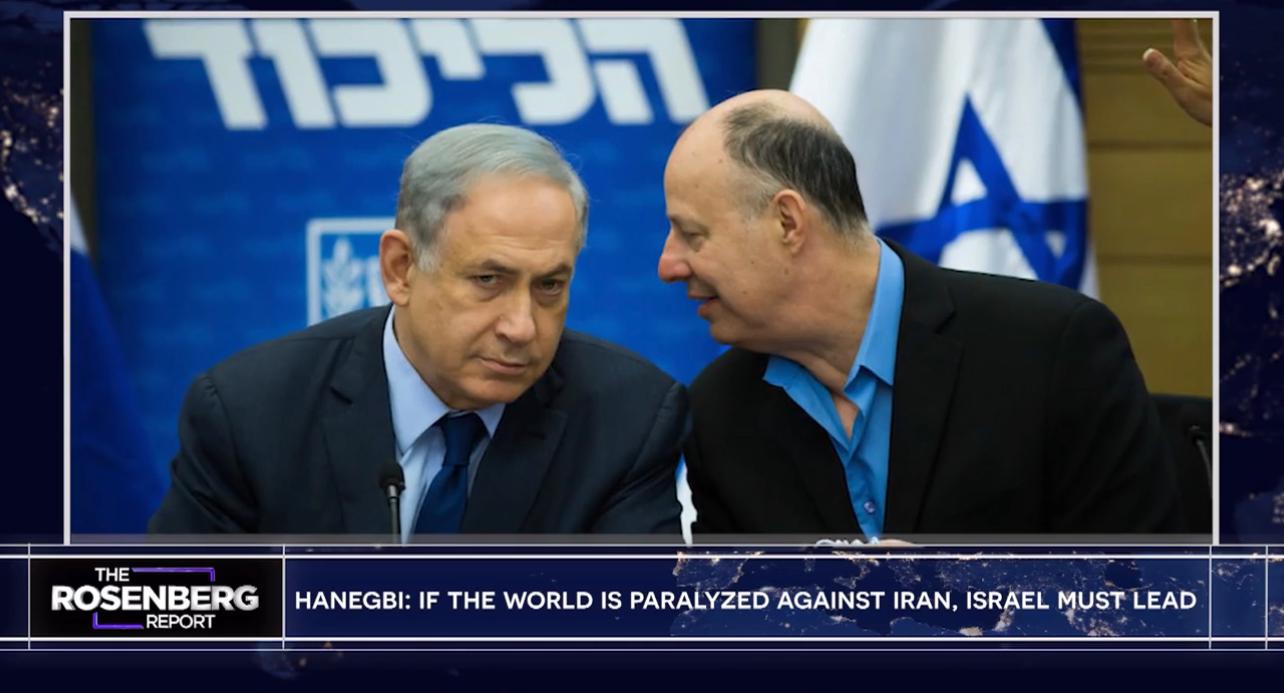 (Photo: Screenshot/The Rosenberg Report)
The Likud member explained that Israel has three choices: 
"Surrender to Iran"

Choose to "live under the military nuclear umbrella of a crazy regime"

Or take military action
"Netanyahu will not surrender," Hanegbi stressed.
"He will do whatever is necessary. I'm convinced. I spoke to him many times about it. This is what's going to happen."
Negotiations between world powers and Iran stalled earlier this fall.
Yet in another exclusive interview that also aired Thursday night on THE ROSENBERG REPORT, U.S. Ambassador to Israel Thomas Nides told me that a Biden nuclear deal with Iran is still a possibility and is not completely "off the table." 
I asked Hanegbi whether he has any confidence that the Biden administration's diplomacy will stop Iran from obtaining nuclear bombs. 
"The [Biden-Harris] administration said that they want to achieve a new agreement, a longer and stronger agreement," Hanegbi replied. "This is not happening and probably will not happen."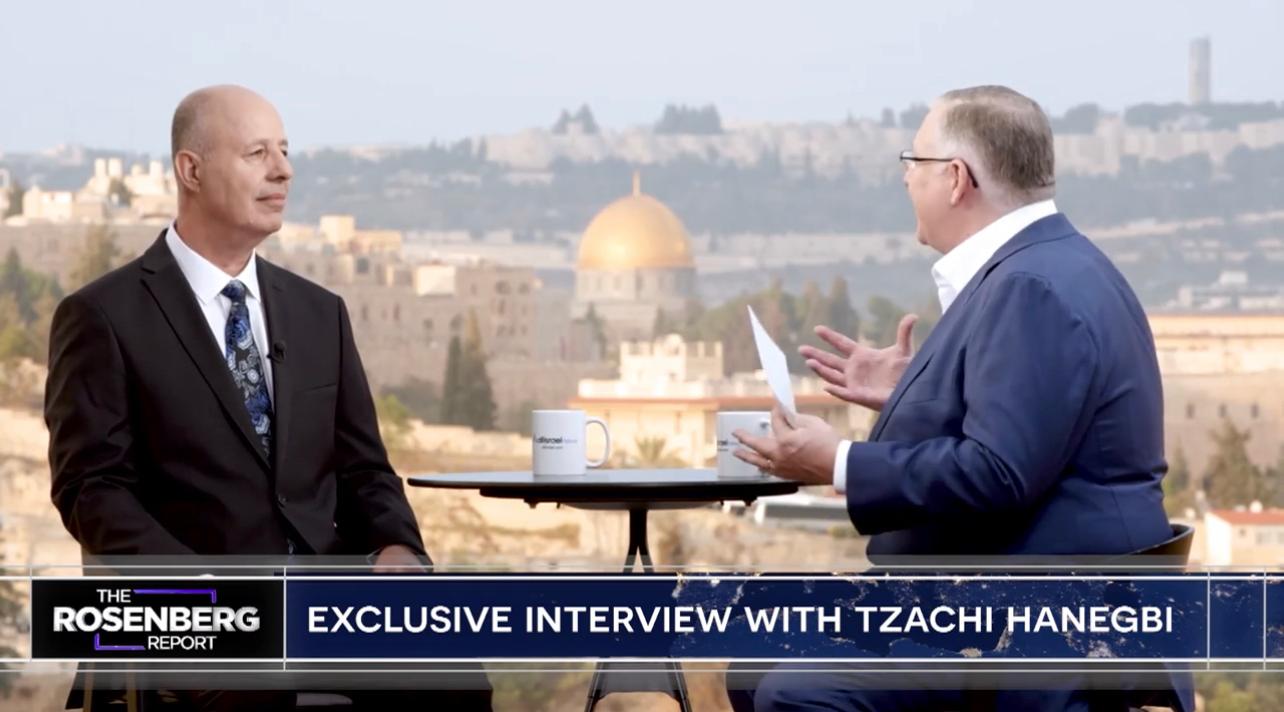 Joel C. Rosenberg interviews Tzachi Hanegbi on TBN's The Rosenberg Report (Photo: Screenshot)
The lawmaker said that reviving the Joint Comprehensive Plan of Action (JCPOA) – the "bad" nuclear deal of 2015 – would mean making "the same mistakes all over again."
That, he said, "will not satisfy" the Israeli government. 
"What we have learned in the past is that if you don't put on the table a credible military readiness to confront, to go forward, with military action against a nuclear reactor, nothing is going to happen."
Hanegbi noted that Israel took bold and decisive military actions to destroy illegal nuclear facilities in enemy countries such as Syria and Iraq in 2007 and 1981 respectively.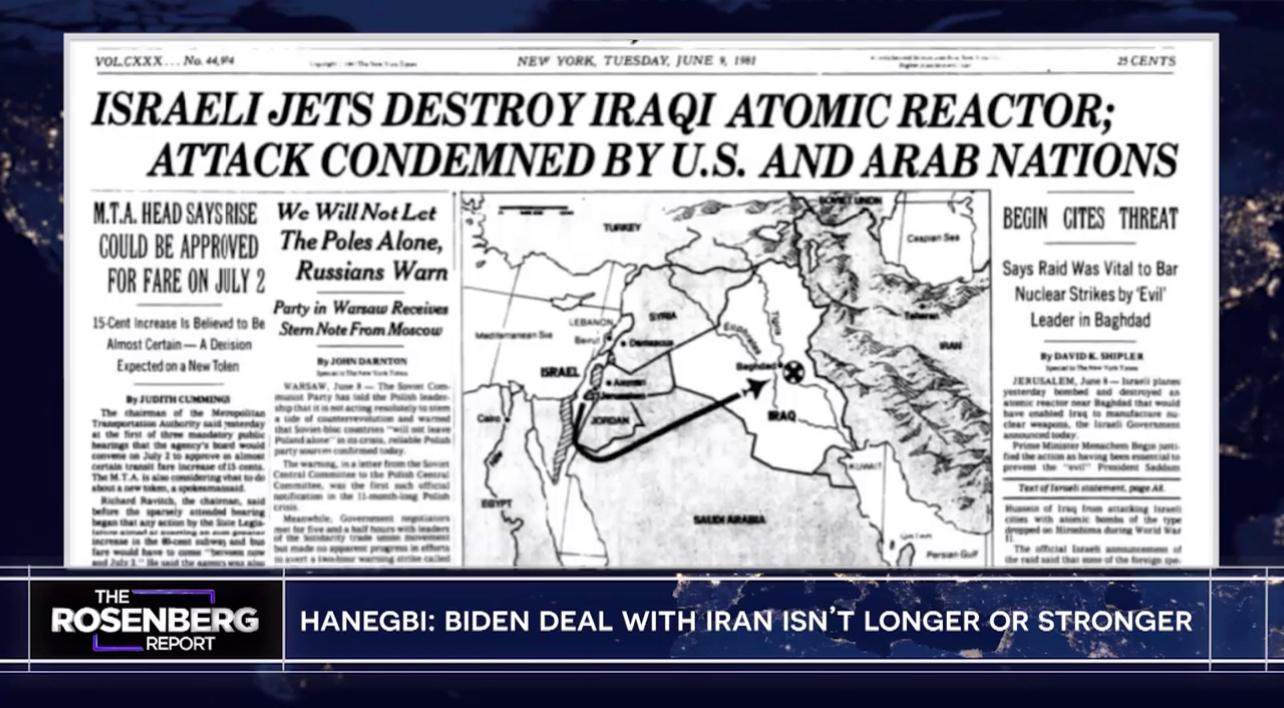 (Photo: Screenshot/The Rosenberg Report)
This, he said, proved that Israel is willing to "go it alone" to create deterrence and security when necessary. 
"If nobody's doing anything, if the world is paralyzed, somebody has to be the leader, and Israel will have to take leadership," Hanegbi said. 
To watch the most recent episode of THE ROSENBERG REPORT on TBN – including exclusive interviews with Hanegbi, Biden's Ambassador to Israel Tom Nides, and Rep. Josh Gottheimer, the New Jersey Democrat who has emerged as the leading Democratic voice in the House against the Biden approach to Iran – please click here.
Click below to watch the full interview with Tzachi Hanegbi.

Joel C. Rosenberg is the editor-in-chief of ALL ISRAEL NEWS and ALL ARAB NEWS and the President and CEO of Near East Media. A New York Times best-selling author, Middle East analyst, and Evangelical leader, he lives in Jerusalem with his wife and sons.
Popular Articles
A message from All Israel News
Help us educate Christians on a daily basis about what is happening in Israel & the Middle East and why it matters.
For as little as $5, you can support ALL ISRAEL NEWS, a non-profit media organization that is supported by readers like you.
Donate to ALL ISRAEL NEWS
Latest Stories
Comments