Pfizer demands Israel's payment for more vaccines, threatens to send Jewish state to the back of the line
Plus, doctors demand Israel refrain from vaxing children and one of them gets called to a hearing. All the news in the Vacci-Nation that you may have missed in the last few weeks
A photo illustration of a syringe and and a bottle reading "Covid-19 Vaccine" next to the Pfizer company logo in Jerusalem on Dec. 10, 2020. (Photo: Olivier Fitoussi/Flash90)
From frozen shipments of millions more vaccines, to lawsuits demanding the freezing of vaccines and the Green Passport in Israel – and despite 90% of the eligible population being vaccinated – it appears COVID controversies are making their way back into the headlines in the Jewish state.
While anything COVID and vaccine-related took a hiatus from the news – due to elections, the prime minister's trial and a general reopening of the economy instead dominating the headlines – things are ramping up again.
In perhaps the most dramatic news of the week, members of the Public Emergency Council for the Corona Crisis and other organizations filed a lawsuit in Israel's Supreme Court against the Green Passport calling it coercive and predatory and is "contrary to the human right to privacy, autonomy and dignity." More on that here.
The honeymoon period for Israel and Pfizer also appeared to come to an end when Israel's Cabinet failed to approve a $2 billion payment for a new order of vaccinations.
Here are some of these updates:
1. David and the Pharmaceutical Giant?
The pharmaceutical giant Pfizer and its vaccine "lab" – Israel – are in a brouhaha over Israel's failure to pay for another shipment of 36 million vaccines that Prime Minister Netanyahu ordered.
Pfizer halted the shipment and one of its officials, apparently, called Israel a "banana republic," Army Radio reported.
Last week, the Cabinet failed to approve a $2 billion payment for the vaccines and a budget for the Ministry of Health due to a spat between Netanyahu and Defense Minister Benny Gantz. The disagreement had nothing to do with the vaccines, but surrounded Netanyahu's failure to appoint a permanent justice minister while he is on trial. 
Pfizer wants the transitional government to approve the payment and send the money before a new coalition is formed, The Jerusalem Post reported, in order to secure its place in line for new vaccines since the demand is high.
"The company is currently working with the Israeli government to update the agreement, to supply additional vaccines to the country. While this work continues, shipments may be adjusted," the company said in a statement.
The company has also threatened to push Israel down the waiting list.
In the meantime, Israel has enough vaccines in stock to start inoculating 600,000 children, ages 12 to 15, a Health Ministry official said. This leads us to #2...
2. Recruiting the Children 
On that note, the Health Ministry is floating an idea that if parents of children don't step up and vaccinate their 12 to 15 year olds, their own Green Passports will be taken away.
The threat comes as suspicion runs high that parents will not be as willing to vaccinate their children as they were for themselves, especially since a majority of children suffer few symptoms from COVID-19. 
Meanwhile 93 Israeli doctors released a letter today to the Ministry of Health pleading with officials to refrain from promoting the vaccine for children when the long-term side effects have never been studied and, with the potential for booster shots, could have a cumulative damaging effect.
They also recommended that children should be allowed to return to their routines immediately and that regular testing at schools be discontinued.
"It should be emphasized to the public that even vaccinated people can be infected and infected, and that the same rules of conduct apply on everyone, regardless of immunization status," they wrote. "One should stop pointing the finger of blame at the unvaccinated, and one should stop violating the rights of the individual. All forms of exclusion and separation between people in the public sphere must be stopped immediately."
Dr. Raya Leibovitz is one of the doctors who has been very vocal about the issue.
"The world is now at the beginning of the greatest pharmacological adventure in the history of mankind - please, please, let us wait patiently and patiently before we put our children in this cauldron," she wrote on Facebook last week.
Leibovitz called on the public to "understand the numbers," which show that the chances of a child becoming contagious are very low, while also calling on doctors who have been silent to join her petition.
"I know that many of you feel great discomfort from what has been happening here in recent weeks regarding the vaccine – a vague feeling of haste, of excessive confidence, arrogance, conformism, silence, lack of transparency," she appealed to fellow doctors. "Some of you speak out this feeling of yours; many of you keep it bottled up in your belly." Which brings us to #3...
3. Careful what you say!
One of the signatories is Dr. Avshalom Carmel, who was summoned today to a hearing at the Ministry of Health. Carmel, a distinguished surgeon, had made several videos that were posted on social media in which he expressed his opposition to giving children the COVID-19 vaccine and other coronavirus-related issues.
Several supporters showed up outside the building to protest what they called a quashing of freedom of thought and expression among medical professionals and scientists who have questioned Israel's handling of the pandemic.
4. It ain't easy getting Green
And lastly, in an effort to kick up vaccination rates – which have plateaued after some 5.3 million adults received two doses of the injection – the Ministry of Health has forbidden serological tests that check whether a person has COVID-19 antibodies making them eligible for a Green Passport.
The tests are now limited to specific situations and are not as widely available to the public as they were before. According to a report on Channel 12, many citizens who did not vaccinate were requesting the test instead in hopes of getting a green passport, the Health Ministry said.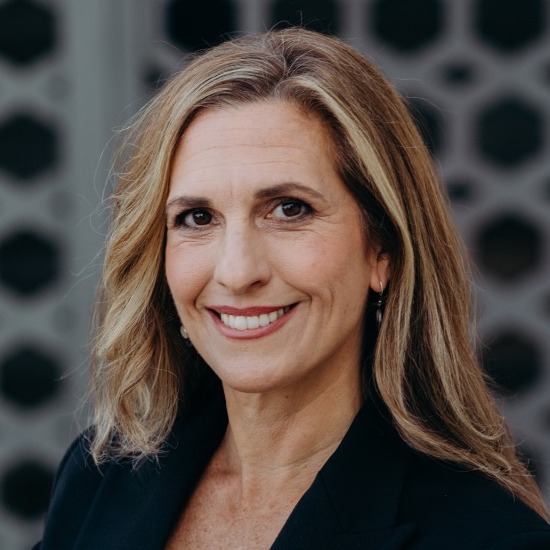 Nicole Jansezian was the news editor and senior correspondent for ALL ISRAEL NEWS.
Popular Articles
A message from All Israel News
Help us educate Christians on a daily basis about what is happening in Israel & the Middle East and why it matters.
For as little as $5, you can support ALL ISRAEL NEWS, a non-profit media organization that is supported by readers like you.
Donate to ALL ISRAEL NEWS
Latest Stories
Comments