The Joint List's Arab parties break up while far-right Jewish parties unite
Maneuvering took place ahead of the deadline to submit candidate slates for upcoming elections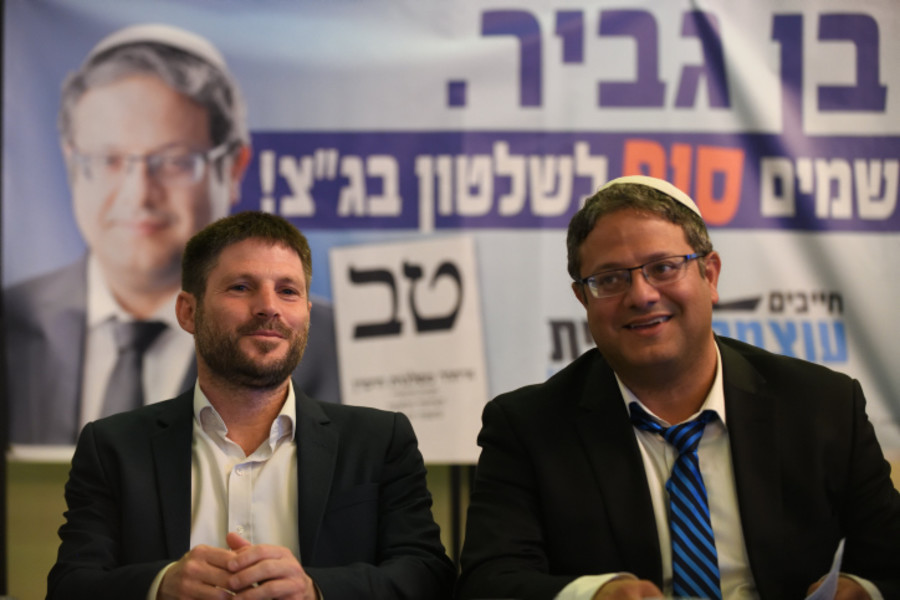 Head of the National Union party MK Betzalel Smotrich and attorney Itamar Ben-Gvir attend Otzma Yehudit party's election campaign event in Bat Yam on April 6, 2019. (Photo: Gili Yaari/Flash90)
The last few days in Israel has been consumed with political jockeying as parties submitted their slates to the Election Committee by midnight tonight in order to secure their place on the ballot for the upcoming elections - resulting in both mergers and splits.
After failing to reach a consensus, the Israeli Arab Ra'am party, lead by Mansour Abbas, has decided to leave the Arab Joint List last week. While at the opposite end of the political spectrum, the far-right Jewish parties Otzma Yehudit and Religious Zionism announced on Wednesday that they had signed an agreement to run jointly in the March 23 election. 
On the surface, the radical Arab and fringe Jewish parties seem to have virtually nothing in common except their desire to run in the next elections, but what they have in common is that Prime Minister Benjamin Netanyahu is simultaneously courting them both and even reportedly brokered the merger between the Otzma Yehudit and Religious Zionism.  
While Israeli politics is notoriously fluid and unpredictable, Abbas has emerged as perhaps the most unconventional individual on the current Israeli political scene. Israeli Arab parties have traditionally refused to join Israeli coalition governments, especially right-wing coalitions. By contrast, Mansour - who heads the conservative Islamist Ra'am party – has recently displayed political pragmatism by agreeing to cooperate with Netanyahu's ruling Likud party. Ra'am is a Muslim party that consists of the southern branch of the Islamic Movement in Israel. Unlike the more radical northern branch, the southern branch is considered more moderate. 
Unsurprisingly, the rest of the Arab Joint List disapproved of Mansour's readiness to form a mutually beneficial alliance with Netanyahu. A major point of contention was the Joint List's refusal to allow Abbas to vote with the Israeli political right. Another was the other Arab parties refusal to vote with Abbas against LGBTQ issues.
However, unlike the other largely anti-Zionist Arab parties, Mansour believes that he can better serve his Israeli Arab constituency by working with and possibly even joining a future Israeli government, even if it is lead by Netanyahu's right-wing Likud party. 
"Before we assume stereotypical views about the other, we should try to impact the other with respectful humane discourse. We want to be active citizens, not merely stand on the side. Our desire is to be partners in the political process and decision-making," Mansour told Jerusalem Post in an interview in November 2020.
Unlike the other ideology-driven Arab Israeli parties, Mansour now appears to view Israeli society and politics through a pragmatic lens. 
"The parties represent Israeli society," he said. "I accept the democratic choices of Jewish-Israeli society, just like I ask Jewish-Israeli society to accept the choices of Arab-Israeli society," said Mansour. 
In his efforts to secure a majority government coalition, Netanyahu has recently actively been trying to win over Arab Israeli voters. While Netanyahu's Likud and Mansour's Ra'am disagree on most political issues, pragmatic necessity could pave the path to a mutually beneficial alliance of convenience. 
Meanwhile, Netanyahu reportedly brokered the political merger between the two far-right parties Religious Zionism, headed by Knesset Member Bezalel Smotrich, and Otzma Yehudit headed by chair Itamar Ben Gvir. The purpose of the merger is to prevent both fringe parties from failing to pass the electoral threshold in the upcoming elections and thereby wasting right-wing votes. In the last election, where Netanyahu failed to broker a similar merger, Otzma Yehudit fell below Knesset's electoral threshold of 3.25%. 
Otzma Yehudit is a controversial party, partly consisting of followers of the late extremist rabbi Meir Kahane. Knesset banned Kahane's former Kach party in the 1980s on racist grounds after it advocated emigration of non-Jews from Israel and expelling Arabs, who refuse to declare loyalty to Israel. The American Jewish Israel lobby AIPAC called Otzma Yehudit a "racist and reprehensible party."
By simultaneously courting extreme and disparate Arab and Jewish parties, Netanyahu hopes to be able to cobble together sufficient mandates for a majority coalition government. 
Gideon Sa'ar's New Hope party filled its election slate with several ex-Likud Knesset members including Yifat Shasha-Biton, Ze'ev Elkin, Michal Shir and Sharren Haskel.
Sa'ar who is openly challenging Netanyahu for the premiership, also recruited Derech Eretz faction leader Yoaz Hendel and his colleague Zvi Hausner. Other New Hope recruits include Eilat mayor Meir Yizthak Halevy and Benny Begin, a former Likud member and son of former Likud Prime Minister Menachem Begin. Blue and White's Hila Shay Vazan also joined Sa'ar's new party.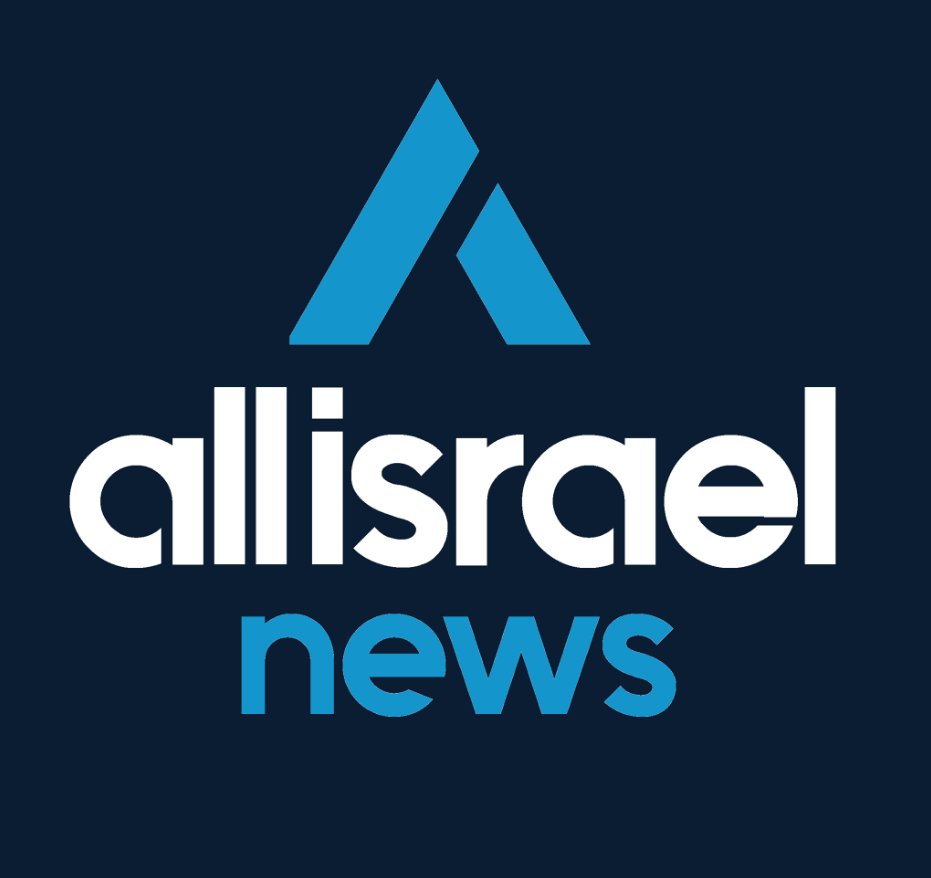 The All Israel News Staff is a team of journalists in Israel.
A message from All Israel News
Help us educate Christians on a daily basis about what is happening in Israel & the Middle East and why it matters.
For as little as $5, you can support ALL ISRAEL NEWS, a non-profit media organization that is supported by readers like you.
Donate to ALL ISRAEL NEWS
Current Top Stories
Comments