Netanyahu trying to win over Israeli Arabs in the upcoming election
The unlikely alliance has drawn criticism from both Arabs and Israeli Jews, but the strategy could help the prime minister gain a few mandates if it works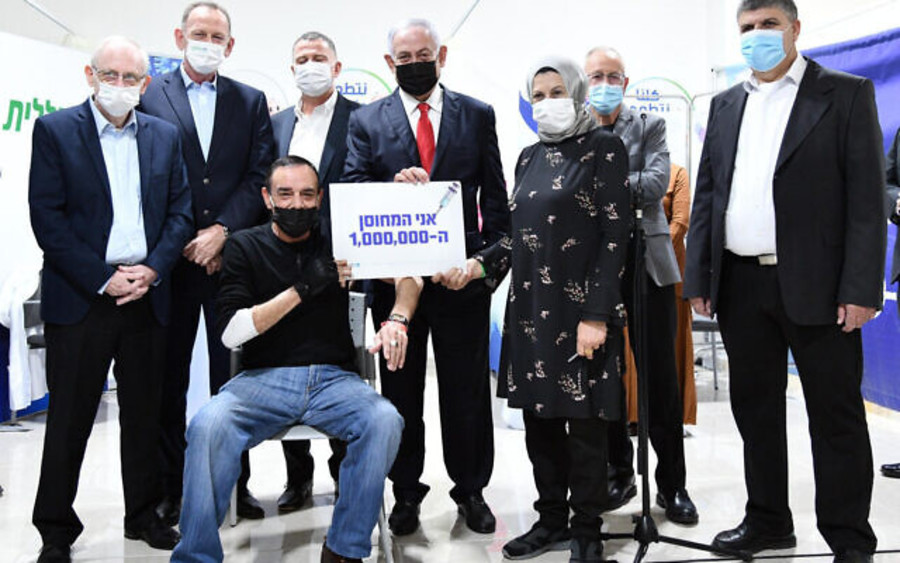 Prime Minister Benjamin Netanyahu (C) with Muhammad Abd al-Wahhab Jabarin, the millionth Israeli to get a COVID-19 vaccine, and medical staff in Umm al-Fahm, Jan. 1, 2021. (Photo: Haim Zach/GPO)
Prime Minister Benjamin Netanyahu is in the midst of an overt campaign to win over the Israeli-Arab vote in the latest round of elections which will be held in March. 
The prime minister paid a number of high-profile visits to Israeli-Arab villages in the last few weeks including to Umm al-Fahm where he congratulated the millionth Israeli to be vaccinated against the coronavirus, 66-year-old Muhammad Abd al-Wahhab Jabarin. 
Jabarin, who served time in prison two decades ago, told the media that he plans to vote for Netanyahu. 
"I have never done that before," he said.
In fact, the Arab population has not typically been in favor of Netanyahu or of the Likud party, considered rightwing and, many times, anti-Arab.
According to some reports, Netanyahu's visit to Umm al-Fahm was met by protests.
"For many, many years, the Arab public was outside the mainstream," said Netanyahu. "Why? For no reason. Be part of Israel's complete success. This is what I would like to see in the next election." 
Kan 11 News reported that Netanyahu later told Likud members he believes he can gain at least two mandates from the Arab sector. 
"We love the Arabs. When I visited Umm al-Fahm, I was so moved that so many people wanted to take a selfie with me," he said.
"Just as I broke the Palestinian veto on relations with the Arab states, so I am breaking the Arab parties' veto with the Arab citizens of Israel. I believe in [Zionist leader Ze'ev] Jabotinsky's doctrine that all rights need to be given to every citizen in the State of Israel. We're reaching out to Arab voters — vote for us," he apparently said to Likud members.
Netanyahu's surprising campaign to woo Israeli-Arab voters is in keeping with recent cooperation between Netanyahu and Mansour Abbas, head of Ra'am, the political wing of the Southern Branch of the Islamic movement in Israel. Abbas has turned off many of his peers in the Joint List alliance by his cooperation with Netanyahu. 
"I was happy to ... lead the change in the perception of politicians on the Israeli right toward Arab society — from a hostile attitude toward the Arab citizens of the country to the attitude that places them at the center of political discourse," Abbas tweeted.
Netanyahu's strategy also marks a shift from previous campaigns, where he accused Arab villages of engaging voter fraud while accusing his opponents of cooperating with "supporters of terrorism."
Ayman Odeh, leader of the Hadash party and the Joint List alliance (a conglomeration of the Arab parties), believes Netanyahu has insulted the intelligence of Arab voters. 
"We already knew that Netanyahu doesn't believe we are equal, but his new effort to garner votes also proves that he disparages the intelligence of Arab society. A decade of indifference to crime, inciting violence, fanning hate won't be erased in an election campaign," Odeh said on Twitter.
Gideon Sa'ar, former Likud Knesset member who broke away from Netanyahu and formed his own party, New Hope, also took issue with Netanyahu's sudden catering to the Arab vote. 
"After years of neglect and inaction, the prime minister has finally come around to talking about a plan to eradicate crime in Arab society," he said accusing the prime minister of catering to the Arab population when it benefits him politically.
Naftali Bennett, head of the right-wing Yamina party, has also criticized the Netanyahu-Abbas alliance, claiming that Netanyahu is only seeking to advance his own agenda.
"The problem is … that he deliberately cooperates with Mansour Abbas and the Ra'am party who support terrorists and murderers, and everything – for political gain," said Bennet. 
Here are a few things we know about Abbas and other Islamic List affiliations:
In 2013, Abbas visited the family of the murderers involved in "The Night of the Pitchforks," an incident in 1992 which resulted in Israeli-Arab militants who infiltrated an IDF base and killed three soldiers.

In addition, Abbas' Islamic movement is a daughter-movement of the Muslim Brotherhood, which is closely related to Hamas.

Knesset Member Said al-Harumi was known to have shared photos of Marwan Barghouti, who led the first and second intifadas, as well as riots during the 1929 Hebron Massacre.

The Islamic Movement chief, Sheik Raed Salah, participated in clashes during the 2010 raid of Mavi Marmara, a Gaza-bound humanitarian aid flotilla. 

Knesset Member Ibrahim Sarsour made the most visits to terrorists in prison. 

The Islamic party continues to lead a violent struggle against Jews at the Temple Mount
Last month, the government failed to pass a budget by the Dec. 23 deadline, thus forcing a new election, now scheduled for March 23. This will be fourth time voters will go to the polls in two years. 
Though Netanyahu's Likud party is currently ahead of its rivals in the polls, this time the prime minister may have a tougher time building a coalition. With an increasing number of supporters from the right determined to replace Netanyahu, many believe that his 12-year government term might be reaching its end. But it also explains why he is trying to curry favor among Arab voters.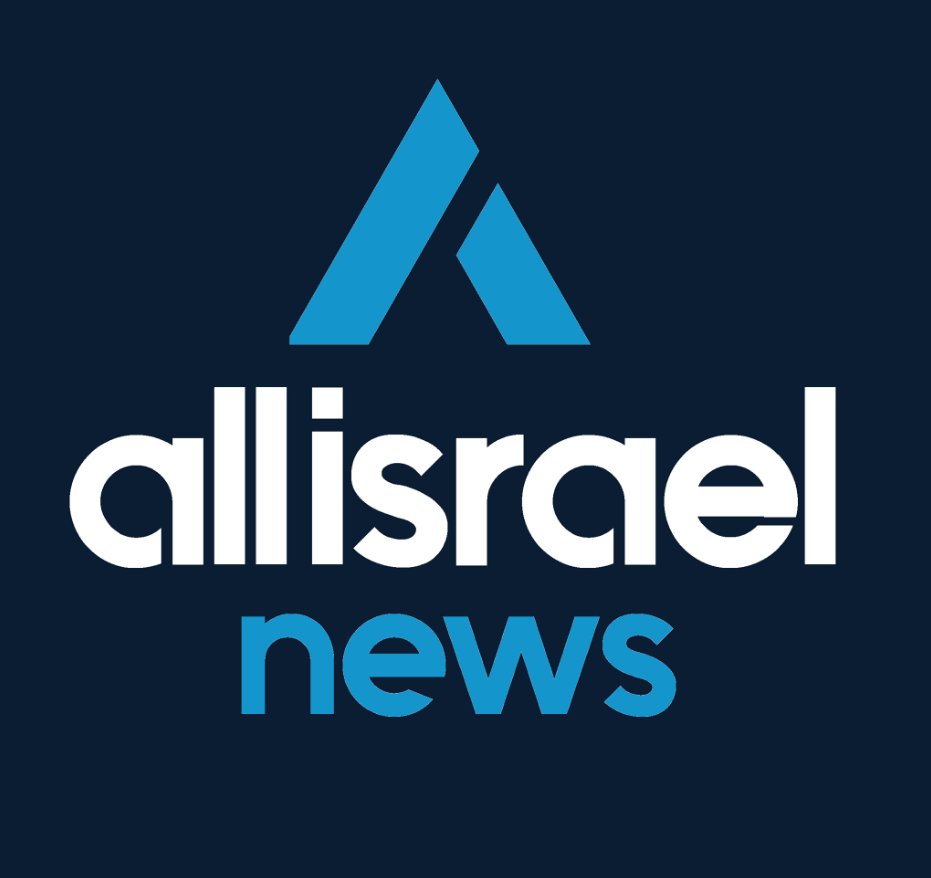 The All Israel News Staff is a team of journalists in Israel.
A message from All Israel News
Help us educate Christians on a daily basis about what is happening in Israel & the Middle East and why it matters.
For as little as $5, you can support ALL ISRAEL NEWS, a non-profit media organization that is supported by readers like you.
Donate to ALL ISRAEL NEWS
Current Top Stories
Comments