Desecration at Christian cemetery in Jerusalem – 30 graves vandalized
Member of Christian community says violent actions, bigotry against Christians have increased in the city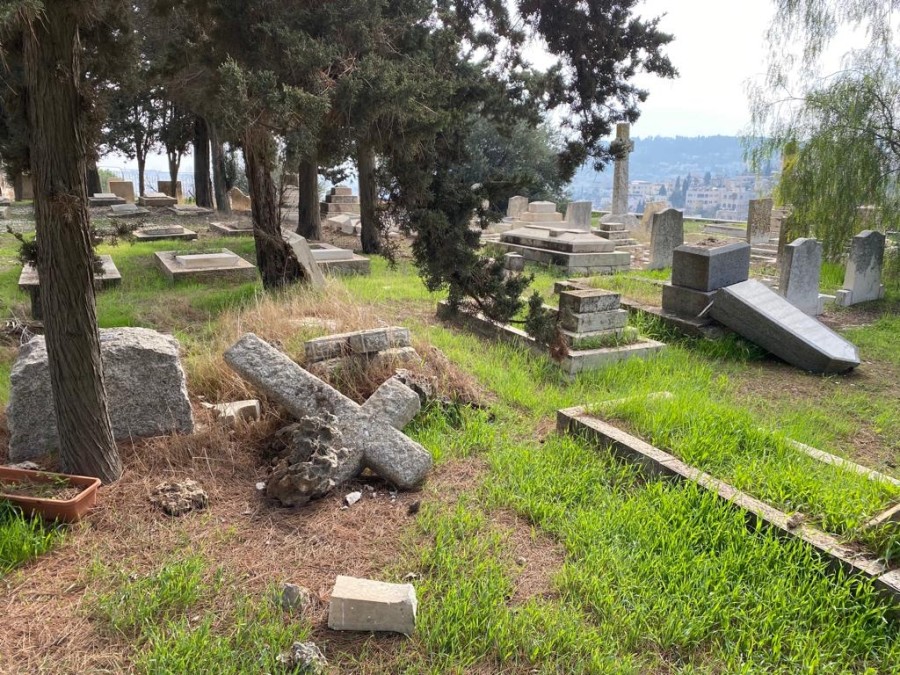 Vandalized graves at the Protestant Christian cemetery on Mount Zion (Photo courtesy)
More than 30 graves were vandalized at a Protestant Christian cemetery on Mount Zion in Jerusalem on Jan. 1 in what appears to be a religious hate crime. 
The desecration of the graves was caught on surveillance cameras and shows two young men who appear to be wearing tefilin and kippas pushing a cross off one of the graves and using another stone to smash the tombs. The attack occurred in broad daylight, at around 3:30 p.m. on Sunday.
The Jerusalem Protestant Cemetery, founded in 1848, is home to the graves of 19th century Christian pioneers, including Conrad Schick and Bishop Samuel Gobat – both of whom were connected to Christ Church, the iconic Anglican church across from the Tower of David in the Old City.
Gobat was bishop in Jerusalem for more than 30 years and established a school that is now the Jerusalem University College and an orphanage on Mount Zion. Schick was an architect and archaeologist who built models of the Second Temple, one of which is on display at Christ Church. 
Gobat even established the cemetery where he was eventually buried along with his wife.
Police are investigating the crime but so far have not reported any arrests.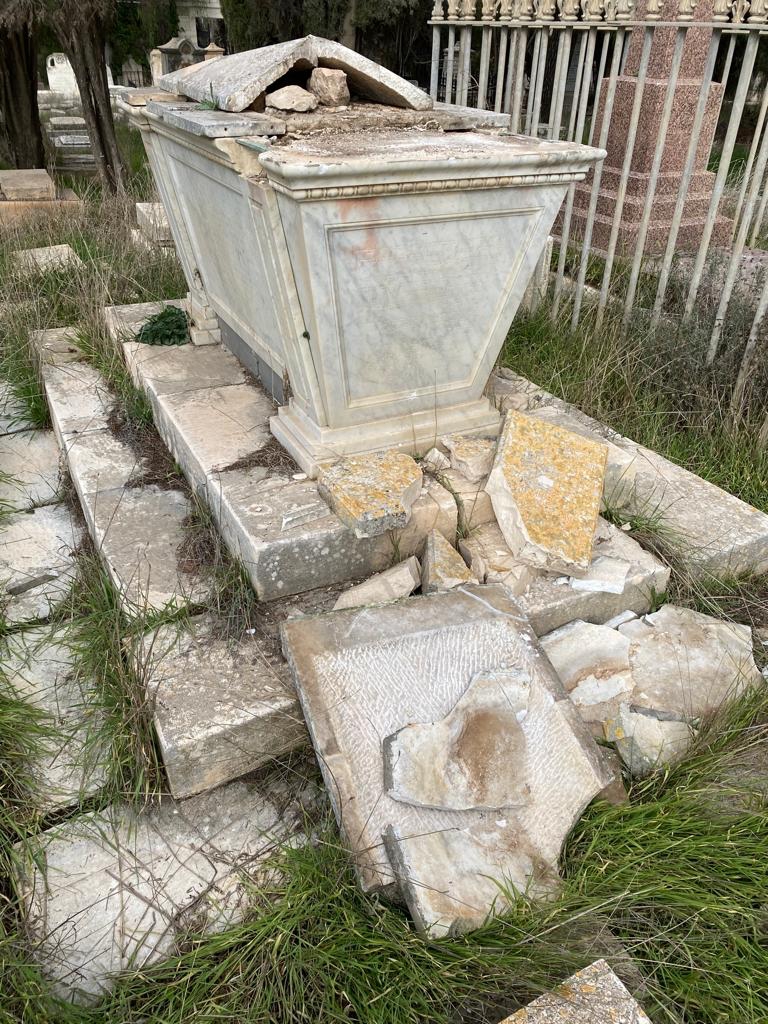 Vandalized graves at the Protestant Christian cemetery on Mount Zion (Photo courtesy)
The vandals broke crosses, pushed over headstones, smashed iconography and threw debris over the edge of the cemetery wall.
Attacks by extremist Jews on Christians, especially clergy, occur frequently in the Old City. Last year, security cameras caught an unprovoked attack by three religious Jews against Armenian priests near Jaffa Gate. One of the priests was hospitalized. 
Priests also frequently report being spit at by religious Jews which usually leads to scuffles.
The Israeli Ministry of Foreign Affairs condemned the desecration. 
"This act is neither religious nor ethical, and its perpetrators must be brought to justice. The State of Israel has guaranteed since its founding freedom of worship and religion for members of every faith, and will continue to be such a home," the department said in a tweet.
Benjamin Pileggi, communications director of Christ Church, told ALL ISRAEL NEWS that there has been an increase of violent actions and bigotry in the past years against Christians in the city.
"The more overtly Christian you look, the more you feel it," he said. "As a church, obviously, you feel it whether its people protesting outside, whether its people recording videos that seem quite inciting. And so we definitely feel the tension, a rise in antagonism."
As "a hybrid community" of Messianic Jews, Arab Christians, expats and foreigners, the Christ Church leader said the community there feels the tension acutely.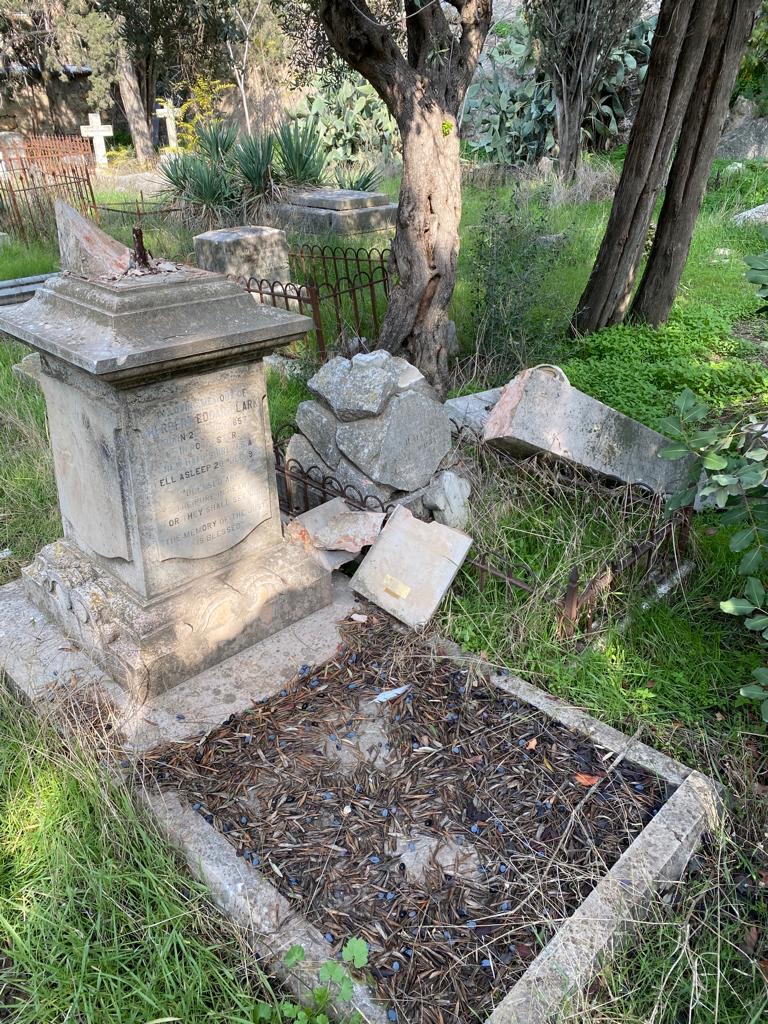 Vandalized graves at the Protestant Christian cemetery on Mount Zion (Photo courtesy)
While Christ Church is hoping to see the perpetrators brought to justice, Pileggi said they hope it leads to an increase in protection of minorities in Jerusalem and that it will be an opportunity to show learn more about how Christians overseas support Israel and fight anti-Semitism in their own countries. 
The Christ Church employee also said he hopes this incident will contribute to a rise in awareness of the people whose graves were desecrated. 
"It's sad this history is forgotten, especially by Jewish extremists. They don't grasp the magnitude or tragedy that these people (buried here) were Zionists before many Jews were even Zionists," Pileggi said. "If they only understood who these people whose graves they are desecrating, maybe they wouldn't do it."
Also condemning the attack was Tag Meir, an Israeli organization that fights acts of Jewish religious violence.
"The Israel Police have established a station at the site, which has not succeeded in avoiding the recurrence of these crimes," the organization said. 
Yisca Harani, an Israeli historian who specializes in Christianity, is planning to raise support for restoring the cemetery and to bring volunteers who will help clean up the damage.
"This is a damage beyond my imagination," she told ALL ISRAEL NEWS after a visit to the cemetery on Wednesday. 
Harani said she also wants to recruit experts who can help with legal issues and preservation of these century-old gravestones.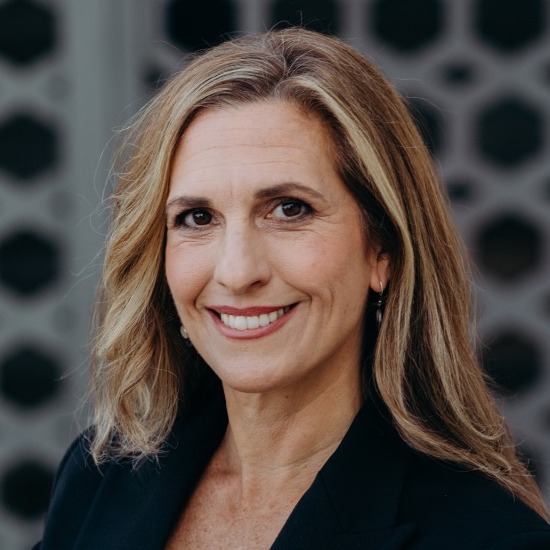 Nicole Jansezian is the news editor for both ALL ISRAEL NEWS and ALL ARAB NEWS and senior correspondent for ALL ISRAEL NEWS
A message from All Israel News
Help us educate Christians on a daily basis about what is happening in Israel & the Middle East and why it matters.
For as little as $5, you can support ALL ISRAEL NEWS, a non-profit media organization that is supported by readers like you.
Donate to ALL ISRAEL NEWS
Current Top Stories
Comments