World's largest Jewish museum – ANU – is a place of cultural, historic and spiritual inclusion
Despite coming from a Christian perspective, it was easy to forget I was in a "Jewish" museum
ANU, the Museum of the Jewish People, in Tel Aviv (Photo courtesy)
TEL AVIV—To see the history of the Jewish people is to see the history of the world.
That became apparent to me as I walked through ANU, the Museum of the Jewish People, in Tel Aviv. 
To be honest, I was skeptical. I was among ALL ISRAEL NEWS staff members invited for a tour of the museum this month. As a Christian, I assumed that while a Jewish museum was likely to be impressive, it would be less relevant to me. I was expecting to see fascinating exhibits and write a good story about the place, but not much more.
But as we explored the various wings of the spacious and modern structure, I found myself caught up in each display catching snapshots of my own life raised as the granddaughter of Italian immigrants in New York.
The famous comedians who made me laugh growing up – Jackie Mason, Jerry Seinfeld (whose TV living room set is replicated in the museum) and the Marx Brothers (whose movie, A Night at the Opera, my family used to watch every Christmas) to name a few – were all Jewish.
Levi's jeans? Jewish designer. Leonard Cohen, whose guitar that he played during his final Israel concert in 2009 is displayed at the museum? Also Jewish. Ruth Bader Ginsburg, whose collar and autobiography are at ANU for all to see? A major part of my American history – and Jewish.
Even the pictures of Jewish immigrants who settled in New York in the first half of the 20th century were not much different from my family's own pictures from that time. 
"You are part of the story," one of the displays tells people walking through.
It took me awhile to realize that I had subconsciously already made that connection and no longer felt out of place in a "Jewish" museum.
It really is Anu – "we" or "us" in Hebrew. This is us, I thought.  
Formerly known as the Diaspora Museum, ANU was recently reopened in March – expanded to three times its former size as Beit Hatfutsot, the Diaspora Museum. It sits on the campus of Tel Aviv University.  
The four wings span three floors and are full of interactive displays, films and a synagogue hall, which displays world-renowned synagogue models that can keep you there for hours.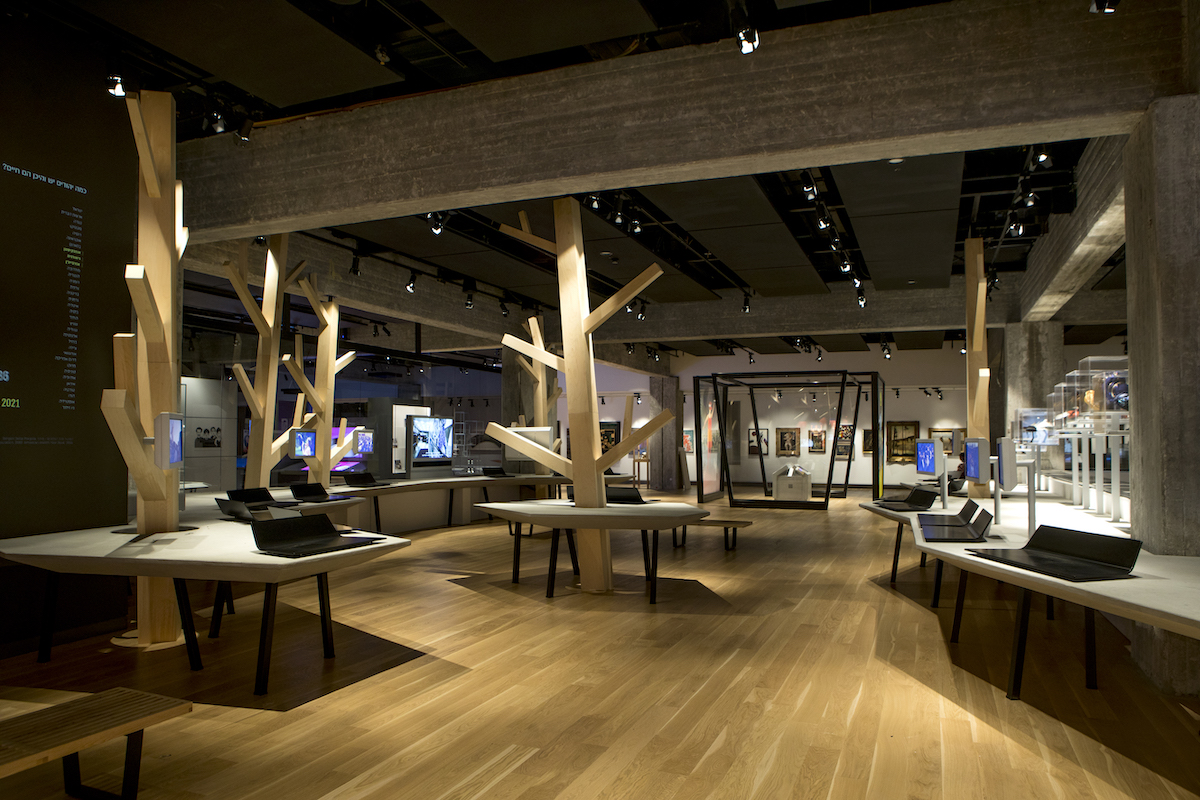 ANU, the Museum of the Jewish People, in Tel Aviv (Photo courtesy)
In fact, we just scratched the surface during our two-hour tour and we still didn't see everything. 
An entire section is dedicated to the first followers of Jesus, who were Jewish, the Second Temple Period and the history of the Roman occupation.
Also at the world's largest Jewish museum, you'll find a televised explanation of various Jewish cuisines, examples of different head coverings that belong to the various sects of Judaism and see the unique traditional dress of Moroccan, Persian and European Jewish communities. 
"The museum is meant to show what it means to be Jewish from many diverse perspectives, ethnicities and backgrounds," our guide and museum Marketing Director Amir Maltz said. 
Maltz also noted this is decidedly not a Holocaust museum – like Yad Vashem in Jerusalem – but the Holocaust is part of Jewish history. In one poignant section, a narrator reads the chilling letters sent by Jews in pre-Holocaust Europe about daily life before they were aware of the danger about to befall them.
Dan Tadmor, museum CEO, described the museum as a "mosaic of today's diverse Jewish identity."
From the official literature:
"The museum's centerpiece is a comprehensive new core exhibition featuring historic and modern artifacts, images, specially-produced films, multimedia displays, state-of-the-art multi-sensory stations and immersive spaces, as well as original and newly commissioned artworks to illuminate the 4,000-plus-year history of the Jewish people in a fresh, contemporary context. The redesigned museum is open with enhanced health and safety protocols in place. 

"The exhibition also features a suite of engaging, fun, and immersive experiences and displays, delivering the Jewish story at your fingertips. Digital 'interactives' invite visitors to 'cook' and discover traditions and innovations in Jewish cuisine from famed chefs, collaborate in creating an original work of art, explore the wisdom and lessons from the Talmud, or simply navigate the endless universe of prominent Jews and their significant contributions to humankind. Users can also create their very own songs mixing tracks by Jewish musicians across all genres, and use VR headsets to journey to hear lullabies from various Jewish cultural across the centuries."

"Continuing the institution's longstanding commitment to experiential storytelling and innovation, ANU – Museum of the Jewish People utilizes radio frequency identification (RFID) technology to allow visitors to tag favorite experiences or areas they'd like to further discover that will be included in an email sent following their visit. Additionally, the museum – in partnership with Geni.com – has developed a customized app, MJP & Me, that enables users to see if and how they're related to famous Jews across the ages; and if these icons are part of the exhibition where visitors can find their location in the galleries to learn more about them. Patrons can even discover if they're related to any other visitors in the museum at that moment, creating immediate personal connection."

"By adding ANU to its formal name, the museum embraces broader inclusion and representation, bringing people of all backgrounds together as one."
ANU invites visitors of all faiths and backgrounds to experience an "inspiring and enlightening journey of discovery to recognize and embrace their unique part in the Jewish story."
"Many people want to find themselves here," Maltz told us – even Spanish Evangelicals who had a virtual tour of the museum.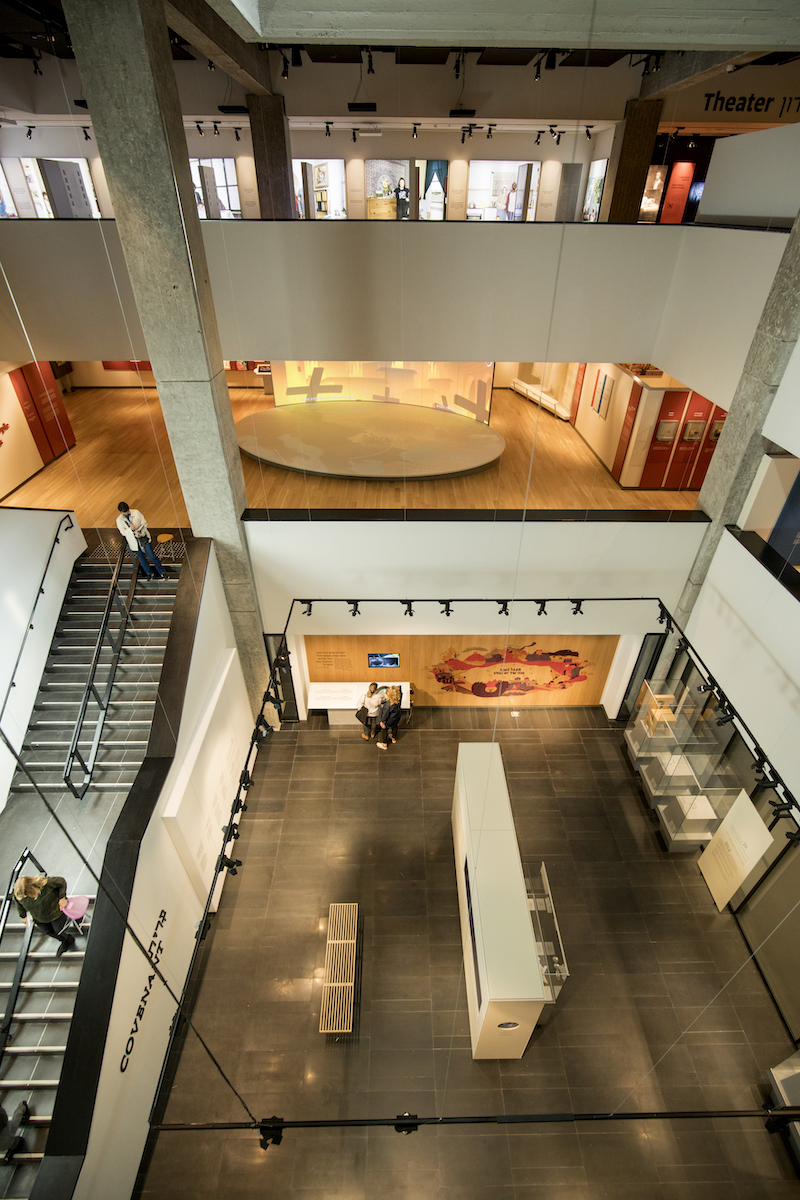 ANU, the Museum of the Jewish People, in Tel Aviv (Photo courtesy)
From biblical times, the Jewish people have left their mark on history in a way that makes it impossible to see the world without seeing their role in it. ANU makes that clear in a relevant and enlightening way.
And with Israel opening its borders to tourists, ANU is a worthy stop on one's itinerary.
ANU – Museum of the Jewish People is open daily, including Saturdays, and until 10 p.m. on Thursdays. Tours are available in several languages. General admission is 52 shekels/$16 for adults and children over five; 26 shekels / $8 for seniors; and free for children under five and soldiers in uniform.
For more information about ANU - Museum of the Jewish People, its new core exhibition and all of its programs and offerings (in-person and online), visit anumuseum.org.il.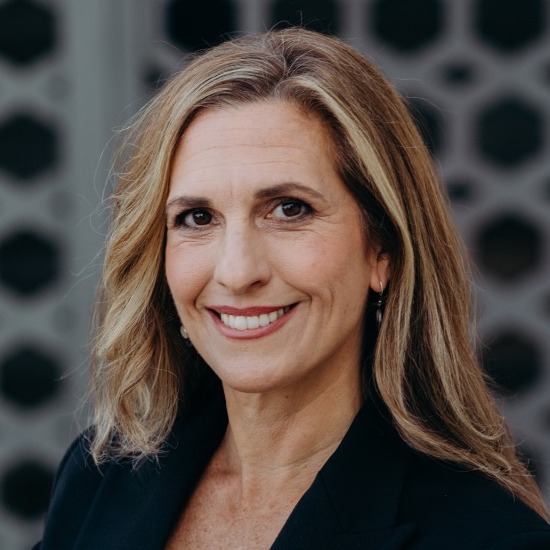 Nicole Jansezian was the news editor and senior correspondent for ALL ISRAEL NEWS.
Popular Articles
A message from All Israel News
Help us educate Christians on a daily basis about what is happening in Israel & the Middle East and why it matters.
For as little as $5, you can support ALL ISRAEL NEWS, a non-profit media organization that is supported by readers like you.
Donate to ALL ISRAEL NEWS
Latest Stories
Comments