Opinion Blog / Guest Columnist
When dictators rule with the help of accomplices
On May 3, Iran's president flew to Syria for a two-day meeting with Syrian dictator Bashar al-Assad
Syria's President Bashar al-Assad and Iranian President Ebrahim Raisi during the signing of cooperation agreement in Damascus, Syria, May 3, 2023. (Photo: REUTERS/Yamam al Shaar)
In the current era of lawlessness, inflation, soaring mental illness, and appalling number of fentanyl deaths, it is easy for Americans to overlook news about world-altering events. However, an event on May 3 is worth noting. Iran's President Ebrahim Raisi flew into Syria for a two-day meeting with Syrian dictator Bashar al-Assad. This may not sound momentous, yet when Raisi deplaned he stepped onto a red carpet and was welcomed by al-Assad. 
That official, deadly handshake marking the Islamic regime's total takeover of Syria occurred right there on Israel's northeastern border. The expanded reality bodes ill for Israel, called the "little satan" by Iran, which has dubbed the United States the "big satan." I now call Syria "little Iran." Most mainstream media overlooked or downplayed the gravity of Raisi's visit.
Bashar al-Assad is a dictator whose cruel policies have shredded his country for 12 years. The results of this tyrant's autocratic leadership are staggering. A horrific personal toll has been exacted since the civil war began in 2011. Upwards of 400,000 civilians are dead, 12.3 million have fled to other countries, and of the Syrians remaining in the country, 90 percent live in poverty.
Iranians call Raisi "Ayatollah Mass Murder." As a judge in the 1980s, Raisi willingly oversaw the executions of some 3,000 political prisoners following fake trials. He remains a monster to more than 88 million Iranians, many who have bravely revolted against their oppressors in the "Woman, Life, Freedom" protests. The ayatollahs and their enforcers in the Islamic Revolutionary Guard Corps (IRGC) wield the tools of unjust murder and imprisonment against millions in their own population who crave freedom. 
Not only is Iran's elite IRGC embedded in Iran, but these military units are also entrenched in Syria and beyond. For years, the regime has shipped strategic weaponry and troops into "little Iran," resulting in an ever-more-dangerous country next door to Israel. Raisi and the Supreme Ayatollah are Hitler-like in their hatred for the Jews.
However, times have changed since the birth of the modern State of Israel. The God of Abraham, Isaac, and Jacob has kept His promises to His chosen people to reestablish their ancient Holy Land into a modern Jewish nation 75 years ago on May 14, 1948. 
Zechariah 9:16 (NIV) reminds us: "The LORD their God will save His people on that day as a shepherd saves his flock. They will sparkle in His land like jewels in a crown."
Israel is not helpless. The Israel Defense Forces are among the world's best. No one should question Israel's repeated attacks on Iranian weapons convoys and depots in Syria. The Islamic regime frequently announces its goal to destroy Israel. Jews absolutely understand the hateful mentality of genocide after the unending tragedy of the Holocaust.
Many Americans hear about Iran, Israel, and the Middle East—a complex region that changes sometimes by the hour. However, there are aspects of the Iranian threat that directly affect the United States of America in three ways. 
First, I daresay most Americans are unaware that the U.S. deployed our soldiers to northeast Syria in 2015 as part of the fight against ISIS. Some 900 American troops are still there, working with Kurdish forces that control this part of Syria. U.S. officials report that Iran has launched "80 attacks against U.S. forces and locations in Iraq and Syria since January 2021," mostly in Syria. President Biden responded, ordering retaliatory air strikes and saying he will "forcefully" protect our soldiers. An Iranian drone killed a U.S. contractor and injured five U.S. troops and another contractor on March 23. 
In addition to the despotic rule in Iran and Syria, Venezuela is ruled by dictator Nicolás Maduro. He has carried out the destructive policies of the former tyrant, Hugo Chavez, leading to the ruination of this once- prosperous country. Maduro's policies have brought Venezuelans to their knees in a food and jobs crisis, and 5 million have fled their country since 2015. Maduro and the Islamic Ayatollahs are closely aligned. IRGC's elite military personnel are posted in Venezuela, and Iranian embassies are scattered throughout South America to help promote Iran's plan to create another caliphate, this time worldwide. The Foundation for Defense of Democracies, a U.S. research group, confirms in a report that the Latin American branch of Iran's al-Mustafa International University is Iran's main institution for recruiting, indoctrinating and training foreign converts to Shi'ite Islam. 
Indeed, of grave concern on our open southern border, rivers of illegals are flooding in from more than 100 nations. Not all of the illegals are friendly, and thousands of Venezuelans are among them. Many would be considered refugees because they are targets of their dictatorship. Nevertheless, a bigger problem exists for Americans. The overwhelmed U.S. Border Patrol cannot adequately determine who is an Iranian or Iranian-trained Venezuelan terrorist. 
Accomplices to dictatorships are not confined to one region. Iranian, Syrian, and Venezuelan leaders are bent on no good toward their own populations. An accomplice "actively participates in a crime, even if they take no part in the actual criminal offense." Accomplices, for instance, like the European Union, have increasing trade with Iran—€5.23 billion in 2022, a 7.95 percent rise over the previous year that helps fund their IRGC. The U.S. administration is still attempting to revive the failed Iran deal from the Obama/ Biden administration in 2015. If enacted, it would result in aiding Iran's nuclear weapons quest.
During the last 44 years, the Islamic regime has vaulted itself into the position of being the world's worst terror-subsidizing country. When Raisi visited Syria, he met with leaders of both Hamas and Palestinian Islamic Jihad. In April 2023, IRGC commander Hossein Salami said, "Invisible hands [Tehran's clerical regime] have armed the West Bank, and you [now] see modern automatic rifles and automatic weapons in the hands of the Palestinians." With Iran's regime now installed in the West Bank (Israel's biblical heartland), it is clearer than ever why Israel is forced to defend itself against Palestinian terrorists plus Hamas, Hezbollah, and Syria. 
This article originally appeared here and is reposted with permission.
ALL ISRAEL NEWS is committed to fair and balanced coverage and analysis, and honored to publish a wide-range of opinions. That said, views expressed by guest columnists may not necessarily reflect the views of our staff.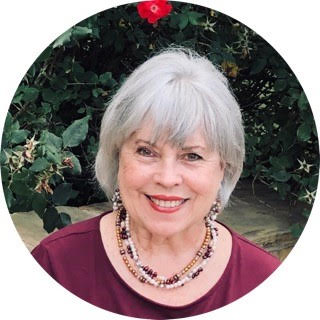 Arlene Bridges Samuels pioneered Christian outreach for the American Israel Public Affairs Committee (AIPAC). After nine years she retired and later worked part-time with International Christian Embassy Jerusalem USA. Arlene is now an author at The Blogs-Times of Israel and writes a weekly column at CBN ISRAEL. She has often traveled to Israel, including being invited three times by Israel's Government Press Office to their annual Christian Media Summit. Read more of her articles on her CBN Israel blog.
Popular Articles
A message from All Israel News
Help us educate Christians on a daily basis about what is happening in Israel & the Middle East and why it matters.
For as little as $5, you can support ALL ISRAEL NEWS, a non-profit media organization that is supported by readers like you.
Donate to ALL ISRAEL NEWS
Latest Stories
Comments