THE WEEK AHEAD: Would S&P downgrade Israel's credit rating? Why are Israelis excited about Carrefour food chain? Will popstar Noa Kirel qualify for the Eurovision finals? And what is Lag B'Omer?
Here are the stories we are watching...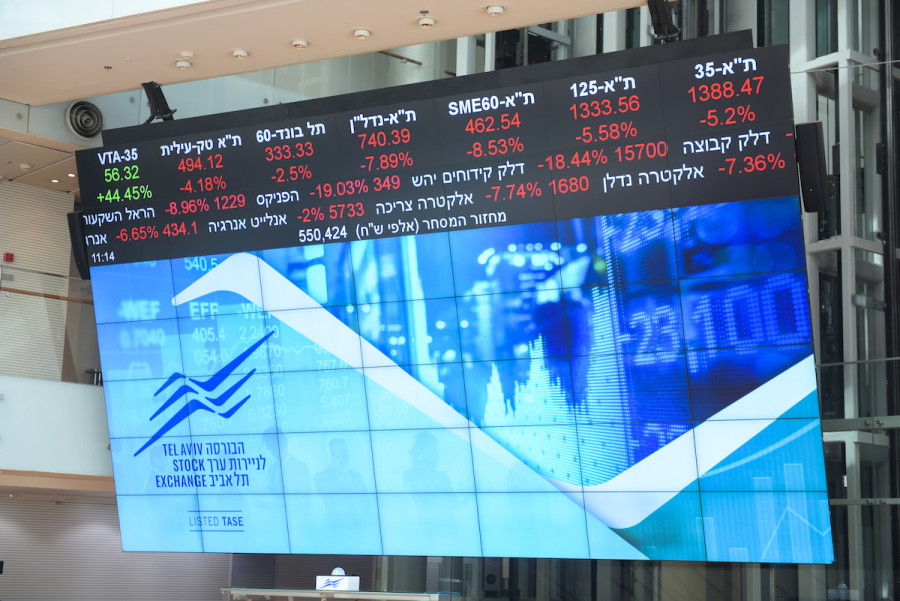 A stock market ticker screen in the lobby of the Tel Aviv Stock Exchange, in Tel Aviv, Mar. 9, 2020. (Photo: Avshalom Sassoni/Flash90)
Israeli Foreign Minister in India
Carrefour launch

Lag B'Omer
JUDICIAL REFORM
Talks between representatives of the Israeli coalition and the opposition over the judicial reform are still underway at Israeli President Isaac Herzog's residence. Even though the sides have been talking for weeks now, no big headlines have emerged so far. National Unity party leader Benny Gantz lamented that there was "no progress in negotiations." Protesters against the reforms recently gathered outside of his house and chanted that he has "no mandate" to negotiate a compromise. Meanwhile, there are also supporters of the reform who are pressuring the government not to budge. Will lawmakers manage to rise up to the occasion before a deadline is declared? We will continue to follow the story.
ISRAEL'S CREDIT RATING
The international rating company S&P is expected to announce Israel's credit rating towards the end of the week. Some economic experts in the country are bracing for a potential downgrade or an additional warning. In March, Moody's credit agency cautioned that Israel's economic outlook could be negatively impacted by the government's judicial overhaul. Nevertheless, it kept Israel's A1 rating. A negative move on behalf of S&P would exert more pressure on the Israeli government.
ISRAELI FOREIGN MINISTER IN INDIA
Israeli Foreign Minister Eli Cohen is expected to pay a three-day visit to India this week. He will meet with Indian Prime Minister Narendra Modi and his Indian counterpart, Subrahmanyam Jaishankar. Cohen will lead a delegation of Israeli business leaders and sign a series of agreements, including a consular agreement to bring Indian workers to Israel to work in construction.
Israel and India have seen their ties strengthening in recent years, especially under the leadership of prime ministers Netanyahu and Modi. The two maintain a close personal relationship that has propelled cooperation between the two nations in the fields of defense, agriculture, water management and more. Cohen's visit is being viewed as a build-up for a future state visit by Netanyahu to New Delhi later this year. Israeli Knesset Speaker Amir Ohana and Minister of Economy and Industry Nir Barkat have also visited India in recent weeks.
EUROVISION
After weeks of tensions and political divisions, Israelis are gearing up for a rare display of national unity. On Thursday, everyone will cheer on popstar Noa Kirel, who will represent the country in the Eurovision Song Contest 2023 during the first night of semi-finals.
The 21-year-old singer, one of Israel's top sensations with her upbeat and catchy music, will perform her original song, "Unicorn." She is expected to qualify to compete in the finals that will be held on the big stage in Liverpool, English, on Saturday.
The Eurovision Song Contest is a big deal for Israelis and Europeans alike. How big? Let's say that more people watch it than the Super Bowl each year. Each country submits one song to compete for the title and top honors. Israel has participated in Eurovision a total of 44 times since the country's debut performance in 1973. Since then, the Jewish state has won first place four times, including in 2018, with singer Netta Barzilai's hit song "Toy." Hopes are also high that this opportunity will help Kirel jump-start an international career. Kirel has appeared in ALL ISRAEL NEWS Top Israelis to Watch for the last two years in a row.
CARREFOUR LAUNCH
A new consumer goods retailer is about to enter the Israeli market, which is expected to increase competition for the benefit of Israeli consumers.
The French supermarket chain Carrefour is expected to open its first 50 stores across Israel this week. The new foreign player storms the market at a time when the prices of food products, especially dairy, have sharply increased. Carrefour has reportedly invested some $70 million in its launch in Israel.
Even though Israel was ranked as the fourth best-performing economy in 2022 among a list of OECD countries, there is always huge excitement whenever a big international company begins operating in the Holy Land. You should have seen the swarms of shoppers at a Tel Aviv Mall when H&M opened its first store in the country in 2010.  
LAG B'OMER
Lag B'Omer is usually celebrated as a minor holiday in the Jewish tradition, well-known for the custom of lighting bonfires. That is why children are especially excited about this day. For weeks, they gather wood and then on the evening of Monday, May 8, they will get together with their classmates and families to light bonfires and eat delicious coal-baked potatoes.
For some Jewish believers, bonfires represent the signal fires that Jewish rebels lit on the mountaintops to relay messages during the Bar Kokhba Revolt against the Romans in 132 AD. However, there are a few explanations for the origins of the holiday and none of them is definitive.
In the Jewish tradition, Lag B'Omer occurs on the 33rd day of the Omer, the 49-day period between Passover and Shavuot. It is considered a break from the semi-mourning period of the Omer, that allows for weddings to take place and permits getting haircuts. Two years ago, the happy fire festival turned tragic when a deadly crush on Mount Meron in northern Israel resulted in 45 casualties and 150 injuries during the annual religious celebration .
 This week we are also keeping an eye on these developing stories:
... Why does Sen. Lindsey Graham believe Biden is finally 'ready' to help Saudis make peace with Israel?
... When will Israeli Prime Minister Benjamin Netanyahu finally be invited to visit the White House?
... What did House Speaker Kevin McCarty say in his historic speech at the Israeli Knesset?
... Why is Israel's media landscape undergoing 'Americanization' of its TV news industry?
... Will King Charles III – defender of 'all faiths' – pay an official visit to Israel as the new British monarch?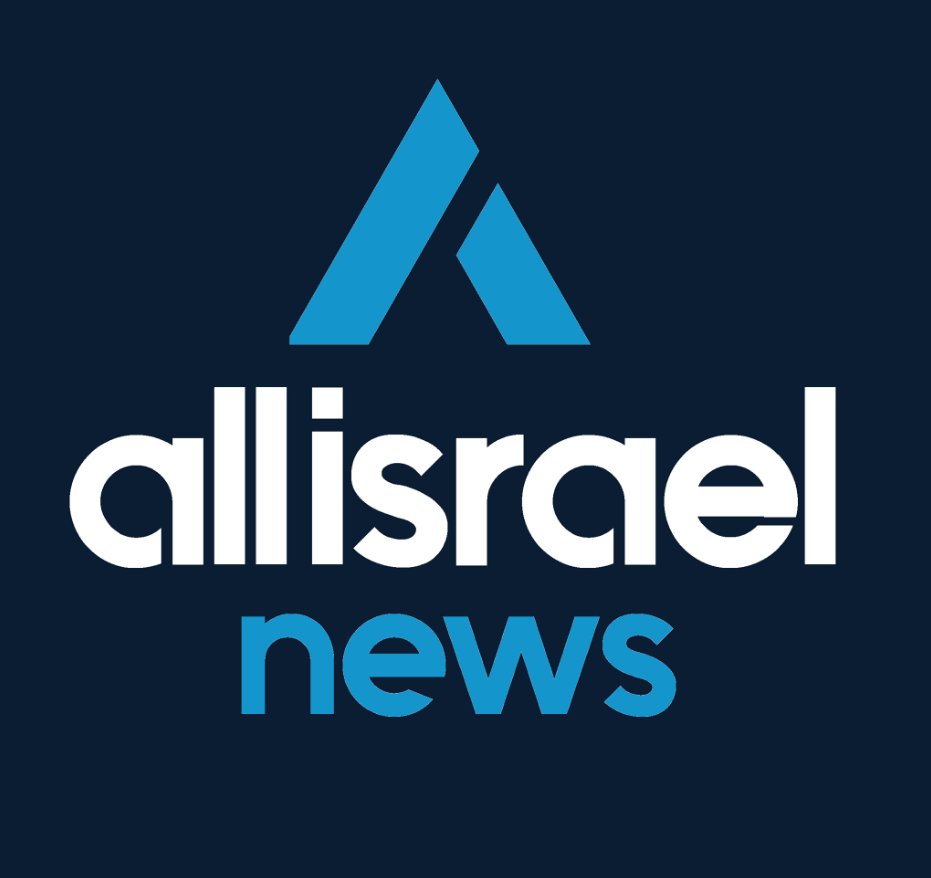 The All Israel News Staff is a team of journalists in Israel.
A message from All Israel News
Help us educate Christians on a daily basis about what is happening in Israel & the Middle East and why it matters.
For as little as $5, you can support ALL ISRAEL NEWS, a non-profit media organization that is supported by readers like you.
Donate to ALL ISRAEL NEWS
Current Top Stories
Comments