Israel's media landscape is undergoing 'Americanization' of its TV news industry
Amid a dramatic week for U.S. media channels, Israelis are wondering what's next in their own changing market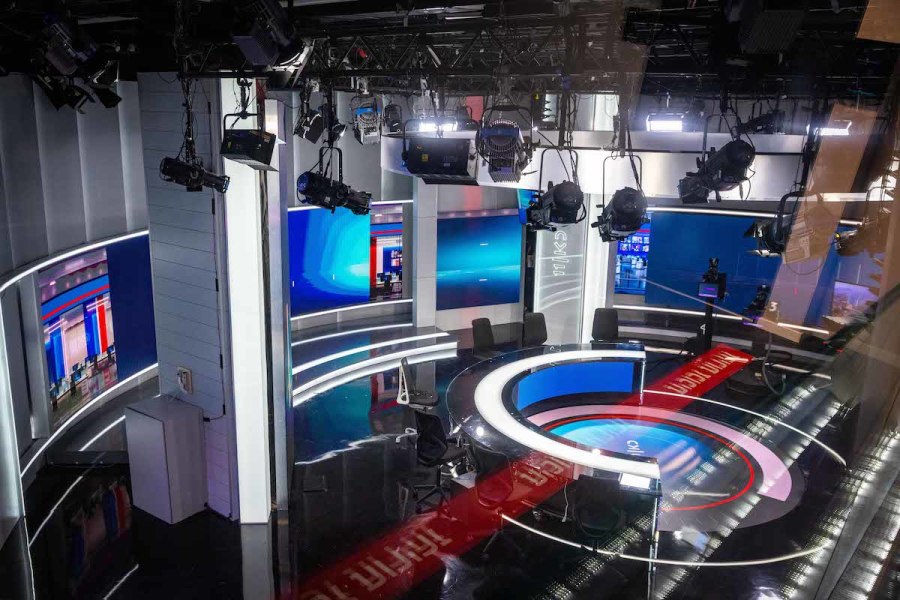 Illustrative - The broadcast offices and studios of the Israeli Public Broadcasting Corporation, in Jerusalem, Jan. 31, 2023. (Photo: Olivier Fitoussi/Flash90)
It has been a whirlwind for U.S. media outlets. Only a few days after Fox News settled its lawsuit with Dominion Voting Systems corporation for a whopping $787 million, the network announced it was parting ways with its top anchor, Tucker Carlson. Prior to that, weekend host Dan Bongino said he was leaving the channel and CNN told host Den Lemon that his contract was terminated after 17 years as a U.S. television journalist for the cable news network. Also, NBCUniversal CEO Jeff Shell recently announced he was stepping down due to an 'inappropriate relationship.'
While these developments may seem like industry news that should mainly interest American viewers, Israelis seem to be interested almost as much.
Israeli news outlets have extensively covered the Dominion settlement and have also dedicated time to write lengthy articles about Carlson's exit.
The comment sections were even longer.
"I wonder when they will start suing media outlets over here for billions over incitement and nonstop lying," one person wrote in Hebrew at the end of a local Ynet article.
"How do you silence those who dare to speak out against the mainstream? That's the system, ostensibly democracy," another commented.
Others offered up the names of Israeli news anchors, comparing them to Carlson, although each one could only dream of achieving his ratings.
Reading such comments, makes it clear that Israelis have been paying a solid amount of attention to what's happening in the U.S. media, while comparing it to their own.
But why?
The reason is that Israel has been gradually undergoing an "Americanization" of its national news media industry.
Not Americanization in the sense of a free market for channels, since Israel still leans socialist in the media field. Did you know?
It takes a special license from the government authorities to start up a news channel in Israel; a license that is nearly impossible to get and very expensive. The media market in Israel is highly regulated, despite promises from Communications Minister Shlomo Karhi, a Likud party member, to "encourage competition" among channels.
Thus, Israeli news channels have become 'Americanized' in the sense that they have ceased pretending to be allegedly neutral when they have clearly chosen a political side.
Full disclosure, yours truly often reports in Hebrew to Israel's Channel 14 news, which leans rightwards. The channel was established in 2016 and rebranded last year, in response to years-long alienation of right-wing voices in the mainstream news media. Channel 14 has consistently been compared to Fox News in Israel. The same goes for the channel's TV show hosts.
In parallel, Israeli news channels that tilt leftwards, such as Channel 12 and 13 news, started leaning heavy on the opinion side. For years they had been trying to present themselves as being neutral, non-biased sources of news and analysis. Just like in the U.S., the Israeli political right would differ.
Similar complaints were raised against Israel's national channel, Kan 11 news, which is funded by taxpayer money. Right-wing lawmakers have, time and again, tried to initiate a closure of the public broadcaster but have backtracked each time due to public and industry pressure.   
Adding fuel to the fire, each Israeli news channel now tends to invite more guests who sympathize with its own agenda. Deep discussions held in a healthy manner are becoming more and more rare. 
Whereas Americans have gotten used to a very politicized media landscape, Israelis are still gradually realizing this new reality, now that the masks are fully off, and the biases are clear to all. 
This media phenomenon has intensified in Israel in recent years, in part, due to the news coverage of five election periods in less than four years. This phenomenon has no doubt contributed to the polarization of Israeli society, just as it did in America.
The last 16 weeks of protests over the government's judicial reform are the best example of Israel's increasingly politically-divided media landscape.
Israelis who support the reform – and those who oppose it – find it very difficult to tune into the channels that are not on their side. While Channel 12 and 13 clearly oppose the reform, Channel 14 highly supports it. 
Both in Israel and the United States, public trust in the media is at its lowest point ever. In the U.S., most Americans believe that news organizations deliberately mislead them, according to a recent Gallup poll. In Israel, a survey conducted in 2022 found that only 15% of Israelis said they trust the media, compared to 21% the year before.
Both in Israel and the United States, the political divisions mirrored by traditional media outlets provided a new opening for non-traditional news sources, such as independent journalism and podcasts. Such new platforms can be found in Israel, however, they are not as profitable as their American counterparts, relatively speaking, given the smaller size of the market.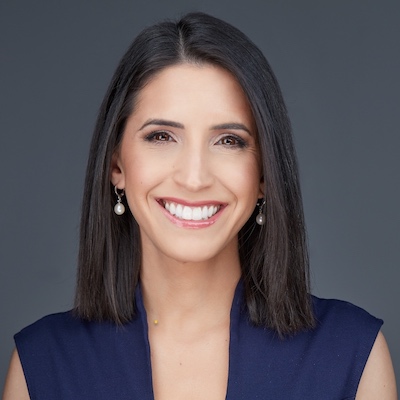 Tal Heinrich is a senior correspondent for both ALL ISRAEL NEWS and ALL ARAB NEWS. She is currently based in New York City. Tal also provides reports and analysis for Israeli Hebrew media Channel 14 News.
A message from All Israel News
Help us educate Christians on a daily basis about what is happening in Israel & the Middle East and why it matters.
For as little as $5, you can support ALL ISRAEL NEWS, a non-profit media organization that is supported by readers like you.
Donate to ALL ISRAEL NEWS
Current Top Stories
Comments