House Speaker McCarthy tells Israeli Knesset: 'Our values are your values. Our heritage is your heritage. Our dreams are your dreams'
In a historic address, McCarthy says US is a 'better nation' thanks to the friendship with Israel; 'We must never shy away from defending it'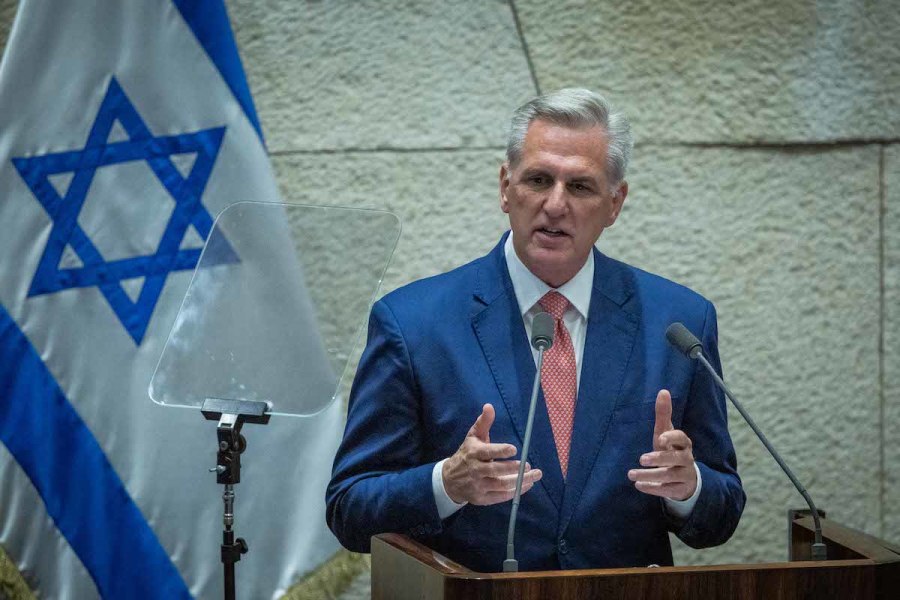 U.S. House Speaker Kevin McCarthy speaks during the opening of the summer session in the assembly hall of the Knesset, the Israeli parliament in Jerusalem, May 1, 2023. (Photo: Yonatan Sindel/Flash90)
U.S. House Speaker Kevin McCarthy delivered a speech at the Israeli parliament, the Knesset, on Monday.
McCarthy vowed to strengthen the ties between the two legislative bodies and hailed the strong relationship between the U.S and Israel.
"America is grateful for our friendship with Israel, we are a better nation because of it, and we must never shy away from defending it," said the California Republican. "We have come so far in 75 years, but the promise of years ahead is just as compelling. I believe the best days for Israel and our unbreakable bond are ahead of us."
McCarthy arrived in Israel on Sunday, leading a bipartisan congressional delegation of 20 U.S lawmakers. He accepted an invitation from Israel's parliament speaker, Amir Ohana, to join the State of Israel's 75th Independence Day celebrations. 
McCarthy became the second U.S. House speaker ever to address a full session of the Knesset. The only other U.S. House speaker to make such a speech was Newt Gingrich about 25 years ago, in 1998.
The House speaker opened his speech, noting what an honor it was for him to join Israeli dignitaries and lawmakers in Jerusalem, "the eternal capital of Israel." He emphasized that the "land of Israel is the birthplace of the Jewish people," adding that Jews never stopped praying to return to their ancestral home after being forcibly exiled from it. 
"Israel's rebirth is nothing less than a modern miracle and I thank you for it," McCarthy noted. "The source of that miracle is the people of Israel. In those dark days, thousands of years ago, the Jewish people were scattered form Israel. The prophet Isaiah predicted a brighter future to come. Inspired by God, he shared his command, 'Arise, shine; for thy light is come'."
"My friends, today, 75 years after declaring independence, Israel's light shines brighter than ever before," he added.
McCarthy praised Israel as a "thriving democracy" in the Middle East. He highlighted the progress the Israeli economy has made over the years, moving from being a country that "once relied on rationing food and oil" to becoming the fourth best performing economy among developing nations. 
"The story of Israel is a story of survival against the perils of war and terrorism. It's a story of pioneers fulfilling a sacred promise inspired by a commitment to freedom, to family, to faith in God... It is a story of hope that continues to inspire millions around the world," the U.S. diplomat said.
"The United States cherishes the unbreakable bond with Israel. We are the only two countries in history that were conceived in liberty and dedicated to the proposition that all are equal." 
He continued: "Our values are your values. Our heritage is your heritage. Our dreams are your dreams. America is grateful for our friendship with Israel. We are a better nation because of it and we must never shy away from defending it." 
Stronger together 🇮🇱🇺🇸

(Photos: Noam Moskowitz | Knesset Press Office) pic.twitter.com/vaXoyBtiAb

— Amir Ohana - אמיר אוחנה (@AmirOhana) May 1, 2023
McCarthy has welcomed the "remarkable" progress made towards peace in the Middle East in recent years and highlighted the historic Abraham Accords. Nonetheless, he warned not to ignore the threats to peace in the region and pointed at the Iranian regime, saying that most of the turmoil in the region can be traced back to Tehran. 
"We cannot allow Iran's regime evil campaign to succeed," McCarthy said and listed the numerous threats the Islamic Republic poses to the region, including its nuclear ambitions. "To deter Iran's dangerous behavior, our nations must continue to stand together," he added. 
"As long as I am speaker, America will continue to support fully funding for security assistance in Israel," McCarthy promised, followed by applause from the Knesset audience.  
The U.S. House speaker warned that American and Israeli economies face a shared threat from China. 
"Our innovation is at risk from a new threat: The Chinese Communist Party. While the CCP may disguise itself as promoters of innovation, in truth, they act like thieves. We must not allow them to steal our technology," he said. 
McCarthy thanked Israel for putting a process in place to review foreign investments, but called on the Jewish state to further strengthen its oversight, especially of Chinese investment. 
Earlier in the day, McCarthy paid a visit to the World Holocaust Remembrance Center in Jerusalem, accompanied by Yad Vashem Directorate Chair Dani Dayan. He signed the Yad Vashem guestbook and gave a brief statement.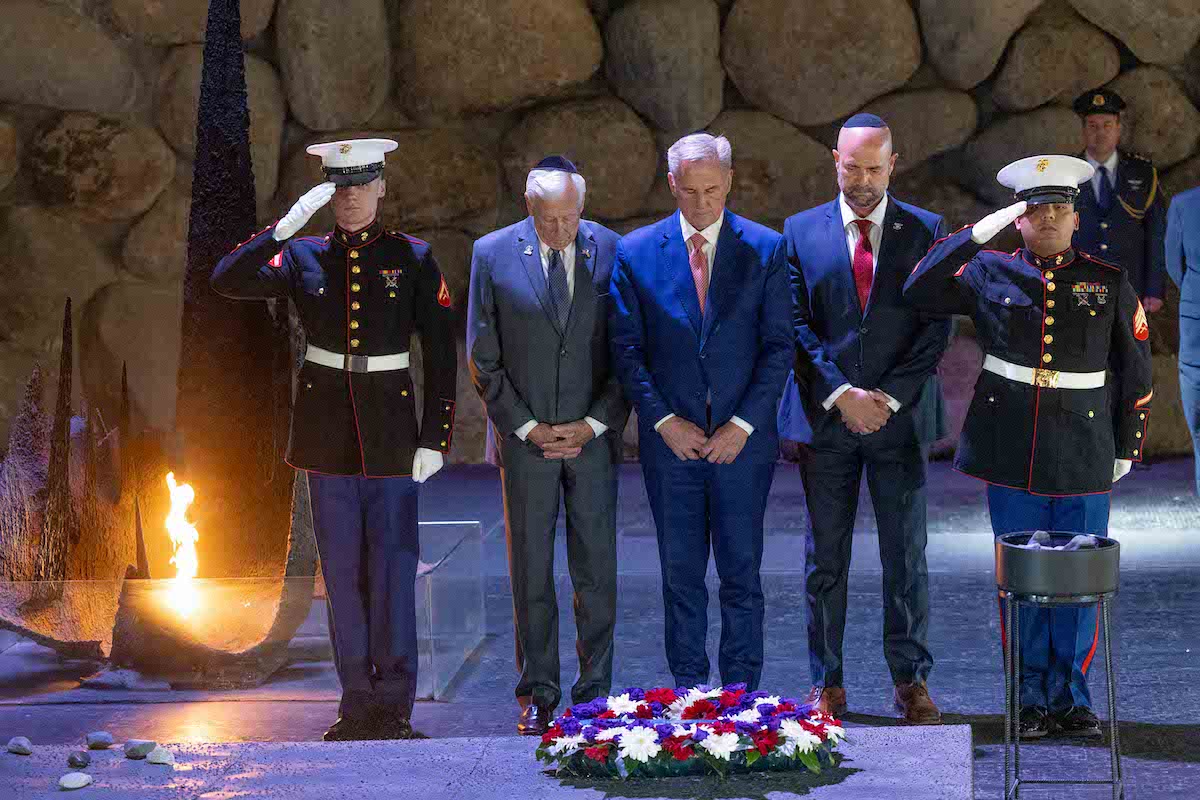 U.S. House Speaker Kevin McCarthy and Knesset Speaker Amir Ohana visit at the Yad Vashem Holocaust Memorial in Jerusalem, May 1, 2023. (Photo: Yonatan Sindel/Flash90)
"We will always remember. We are here and we will tell the story, so no one ever forgets. Six million innocent lives being taken. We watched so many times throughout history that history is forgotten and is repeated. There is a reason why we are here - yes, it is to celebrate the 75th anniversary – but we are at this place, at this time, a bipartisan group from Congress, because we will not forget and we will tell the story. We will tell the story across the world."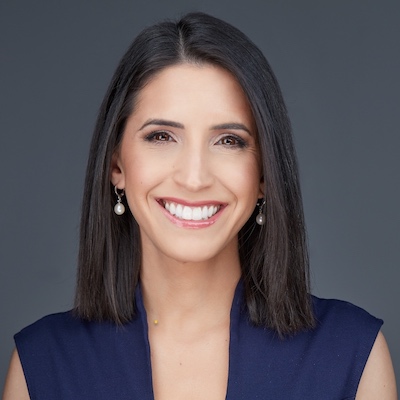 Tal Heinrich is a senior correspondent for both ALL ISRAEL NEWS and ALL ARAB NEWS. She is currently based in New York City. Tal also provides reports and analysis for Israeli Hebrew media Channel 14 News.
A message from All Israel News
Help us educate Christians on a daily basis about what is happening in Israel & the Middle East and why it matters.
For as little as $5, you can support ALL ISRAEL NEWS, a non-profit media organization that is supported by readers like you.
Donate to ALL ISRAEL NEWS
Current Top Stories
Comments