The leaked tape, a brandished gun and Netanyahu's rambunctious right-wing allies
Smotrich called the former prime minister a "liar;" Ben Gvir – a potential Cabinet minister – brandished his gun against Arab protestors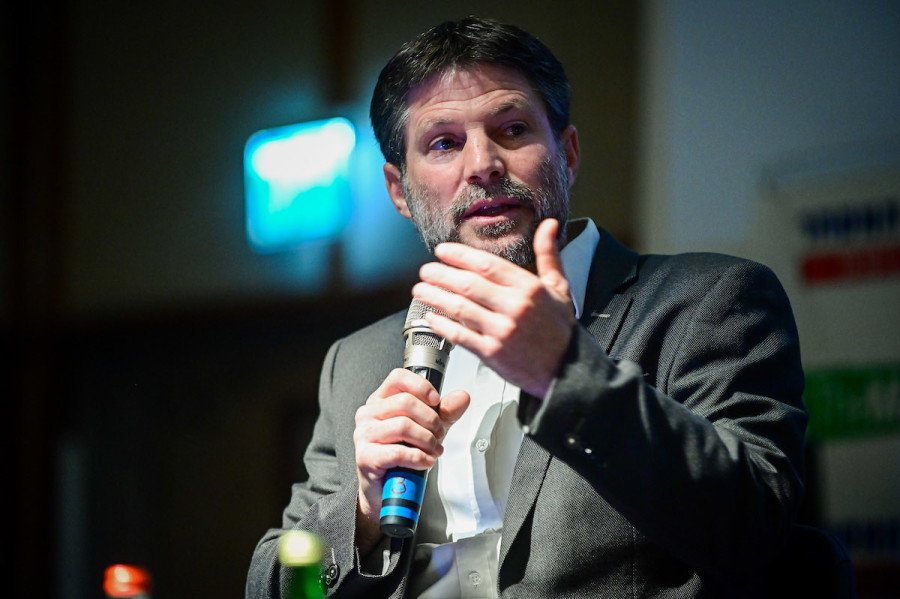 Chairman of the Religious Zionism party Bezalel Smotrich at a conference of the Federation of Israeli Chambers of Commerce, Tel Aviv, Oct. 23, 2022. (Photo: Avshalom Sassoni/Flash90)
The head of the far-right Religious Zionism party called his political ally – former Prime Minister Benjamin Netanyahu – a "liar and son of liars" who was "desperate" to get the Islamic party, Ra'am, into his coalition in order to form a government.
Knesset Member Bezalel Smotrich made these statements within the past year, according to a leaked recording aired on Israel's Kan 11 news on Sunday.
"If I wanted to take two [Knesset] seats from Bibi, I should have attacked him head-on. He's a liar and a son of a liar," Smotrich said in the recording, referring to Netanyahu by his nickname. "He didn't want to go with Ra'am? He was desperate to. I'm the only one who stood in the way."
One of the reasons that Israel is going to its fifth election in three and a half years is because Netanyahu failed to form governments in these last rounds of voting despite his Likud party consistently receiving the most mandates.
After the March 2021 election, Netanyahu privately courted Mansour Abbas – head of the Ra'am party – hoping to gain his four seats which would have given Netanyahu a government. Ra'am is a conservative, Muslim party with ties to Israel's northern branch of the Muslim Brotherhood.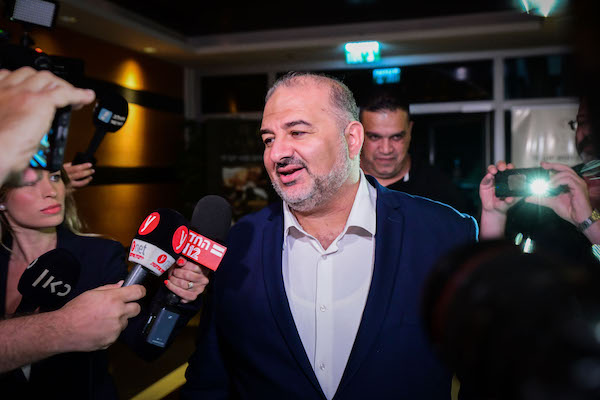 Mansour Abbas, head of the Ra'am party arrives to coalition talks with Naftali Bennett and Yair Lapid, at the Maccabiah village in Ramat Gan, June 2, 2021. (Photo: Avshalom Sassoni/Flash90)
Netanyahu's other allies – including leaders of the ultra-Orthodox parties and Religious Zionism – refused to sit in a government with Arabs, quashing his chance to continue his reign as prime minister in March 2021. Yair Lapid, the current prime minister, was then tasked with forming a government, which he did by creating a broad coalition of eight parties from right to left wing and Ra'am.
In this current election, Netanyahu has been running on a strong right-wing platform which includes bashing the current government for sitting with Muslims – despite the fact that he essentially made that option "kosher."
Despite the scandalous recording – and with just a week to go until the vote – Smotrich and Netanyahu brushed off differences.
"Someone leaked some old tape of mine from a while ago. I want to say clearly: I talked to my partner and friend Benjamin Netanyahu, and we will not let anyone create a conflict between us. We will work together and establish together a Jewish, nationalist and Zionist government, and the leakers and conflict-makers – and those who are simply afraid – need not fear because we will do so much good for the State of Israel," Smotrich said.
Netanyahu told his partners to "stop the infighting."
"The nationalist camp's struggle is against Lapid and the terrorism-supporting Muslim Brotherhood," he said. "Lapid said outright that he wants to drop the number of Likud's votes below that of Yesh Atid so that he will be responsible for forming a government. In order to foil Lapid's plan, we will need a large union in order to establish a stable right-wing government, which you will be a part of regardless."
THE BEN GVIR PHENOMENON
Netanyahu's campaign with Religious Zionism, a combination of two parties led by Smotrich and Itamar Ben Gvir, is a gamble that appears to be paying off. Religious Zionism has surged in the polls to become the third largest party and, according to a Maariv poll released today, could enable Netanyahu to form a right-wing coalition with Shas and United Torah Judaism as well.
This despite Ben Gvir last week brandishing his own gun amid clashes between Arabs and Jews in the flashpoint Sheikh Jarrah neighborhood in East Jerusalem.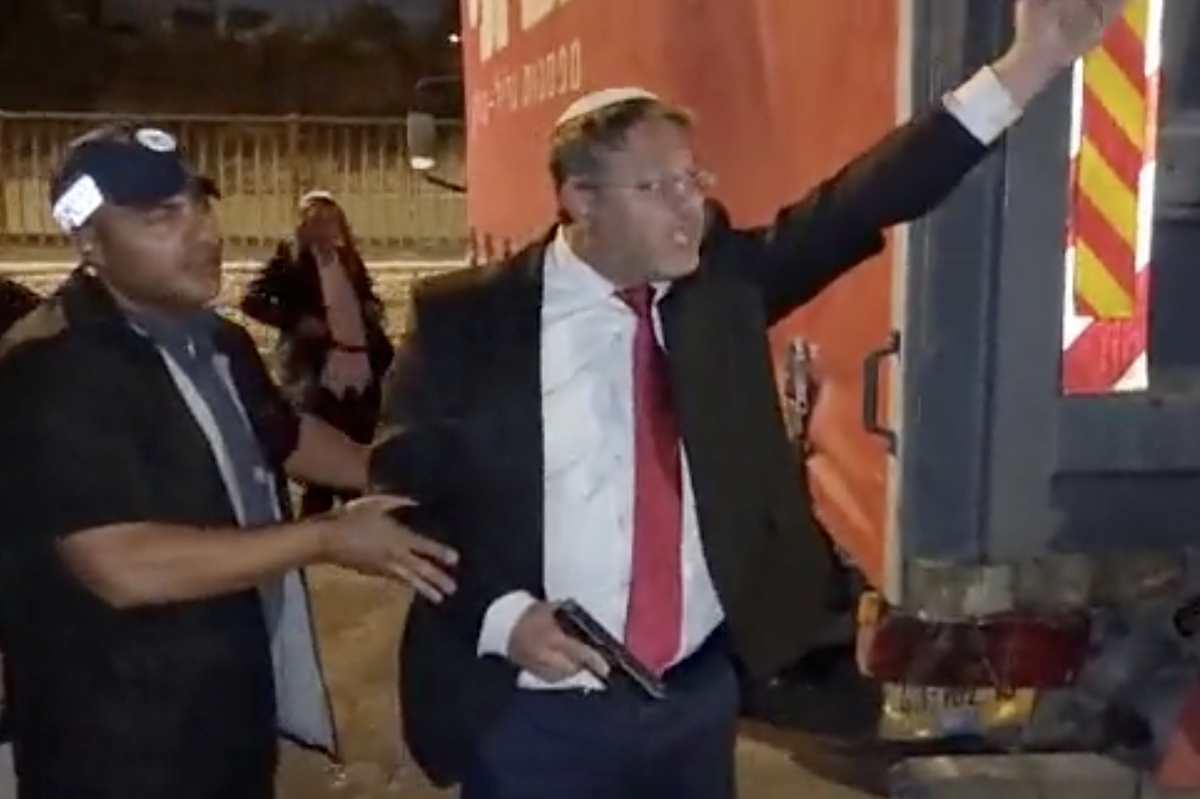 Itamar Ben Gvir pulled a gun during clashes between Arabs and Jews in Sheikh Jarrah neighborhood in East Jerusalem (Photo: Screenshot)
Police officers restrained Ben Gvir, who frequently shows up at regular protests in the neighborhood surrounding a disputed property between Jews and Arabs. Ben Gvir even set up an office in Sheikh Jarrah, a predominantly Arab neighborhood.
"Don't look here. If they throw stones, shoot them," he is heard telling the police.
בן גביר שולף אקדח הערב בשייח ג׳ראח לאחר שהושלכו לכיוונו אבנים וקורא לשוטרים, שבעיקר ניסו להרחיק אותו מהזירה, לפתוח באש חיה. קרדיט: זושא לוסטיג, חדשות כל העולם pic.twitter.com/rftwPsHV1c

— דפנה ליאל (@DaphnaLiel) October 13, 2022
Later, Ben Gvir said he felt threatened and lamented that "the politicians are tying the hands of our cops."
"It cannot be that Arabs throw stones next to cops and the cops don't respond with fire," he wrote on Twitter.
Ben Gvir was in Sheikh Jarrah the day before as well and exchanged verbal altercations with Arab demonstrators.
"If you throw stones, I'll mow you down," he is heard saying in a video from the scene. "We're the landlords here, remember that, I am your landlord."
Ben Gvir, head of the Jewish Power party which is running as part of the Religious Zionism bloc, was once considered an anathema to a party – even right-wing parties more closely associated with his platform. But now he is Netanyahu's muse who will possibly boost the opposition leader back into the prime minister slot.
Several news outlets have reported in the past week that the "whitewashing" of the firebrand politician – sometimes labeled racist and extremist – has been underway in his grooming for a potential appointment as a Cabinet minister in a Netanyahu government, along with Smotrich.
Nevertheless, in the leaked recording, Smotrich seemed to be playing his cards, looking at Israeli politics post-Netanyahu.
"Physics or biology will do its thing. He won't be here forever," Smotrich says on the recording. "At some point, he'll be convicted in court, I don't know. Come on, have a little patience. There's no doubt that he's a tragedy, okay? But now choose between one tragedy and another."
He also explained his opposition to forming a coalition with Arab parties.
"It means that now, every kid in the Arab community is telling himself, 'Wow, look, all these secular people didn't do anything. Who in the end is standing tall on the national stage? Who's puffing his chest? The Islamist,'" he said.
"I'm ready to do a lot of those things – not giving money to the [Palestinian] Authority, but building them classrooms? Sure, but it'll be us. It won't be him who does it, it'll be me. Not the United Arab List, and not the Joint List. Us, the state, the Jews."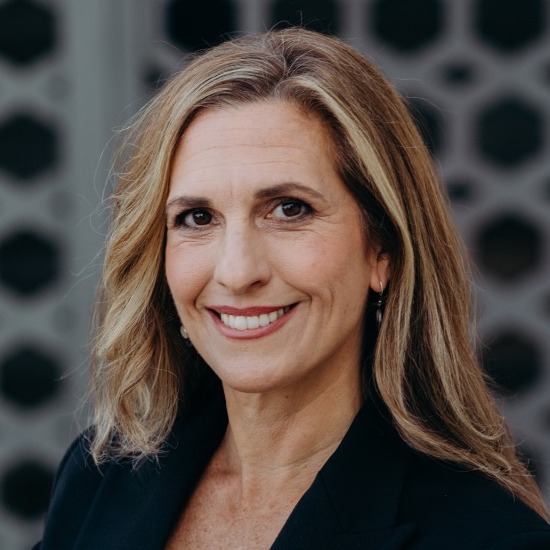 Nicole Jansezian is the news editor for both ALL ISRAEL NEWS and ALL ARAB NEWS and senior correspondent for ALL ISRAEL NEWS
A message from All Israel News
Help us educate Christians on a daily basis about what is happening in Israel & the Middle East and why it matters.
For as little as $5, you can support ALL ISRAEL NEWS, a non-profit media organization that is supported by readers like you.
Donate to ALL ISRAEL NEWS
Current Top Stories
Comments