Jerusalem Christians on edge after 'Death to Christians' scrawled on Old City walls
Graffiti, in Hebrew, also singled out Arabs and Armenians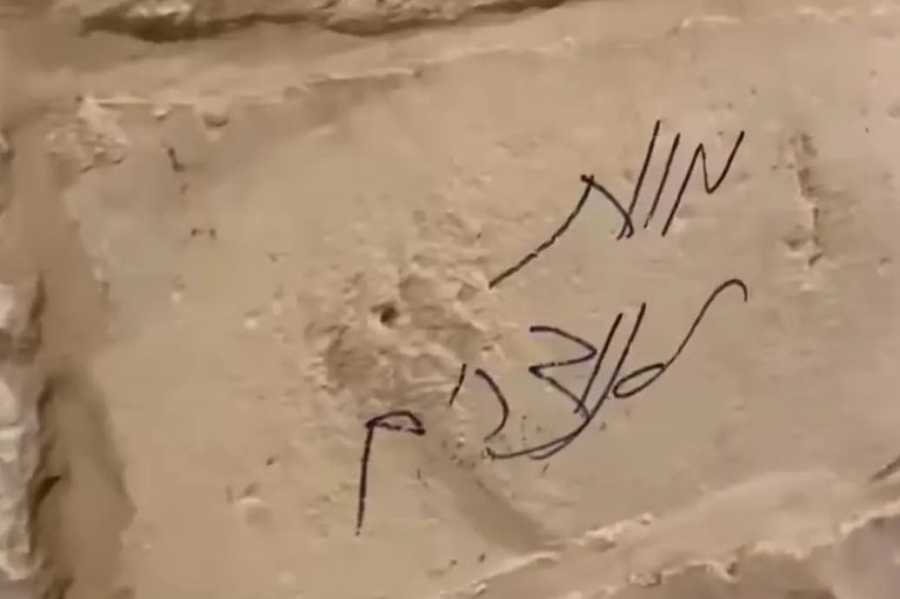 Graffiti on the walls of the Armenian monastery in Jerusalem's Old City that reads "Death to Christians" (Photo courtesy)
JERUSALEM—Christians in the city were left on edge after menacing graffiti scrawled on the walls of the Armenian monastery in the Old City on Wednesday called for "Death to Christians," "Death to Arabs," "Death to Armenians" and "Revenge."
The graffiti, written in Hebrew, represents yet another incident in a string of apparent hate crimes against Christians in the past two weeks.
On Jan. 1, more than 30 graves were vandalized at a Protestant Christian cemetery on Mount Zion, just outside the Armenian Quarter. Two religious Jews were arrested last week.
In other recent incidents, funeral notices were ripped down by Jewish girls passing outside the Armenian convent because they had crosses on them, according to local residents. Last week, a Jewish man was caught urinating at the entrance to the convent and Saint James Cathedral. And two different sets of Jewish men spat at Armenian priests while passing by the same evening.
Graffiti on the walls of the Armenian monastery in Jerusalem's Old City that reads "Death to Arabs and Gentiles" (Photo courtesy)
"In the last 10 days, all this has happened," said Bedig Giragossian, who lives in the Armenian Quarter. "Everyone here is tense. This is the first time it is all happening at once. Things are going fast."
He attributed the escalation in attacks to racism emboldened by the rise of a new far-right, religious government.
While "Death to Arabs" is, sadly, heard occasionally at rallies around the country, Father Koryoun Baghdasaryan told ALL ISRAEL NEWS that this was the first time the Armenians were singled out.
"We were surprised. The is the first time we saw such graffiti on the walls of our monastery," Baghdasaryan said. "The Armenians have been here in the Holy Land continuously since the fourth century. Armenians have always been law abiding, peaceful, an apolitical community. Every government that was established here since then never saw a threat from the Armenian Quarter. We have no agenda."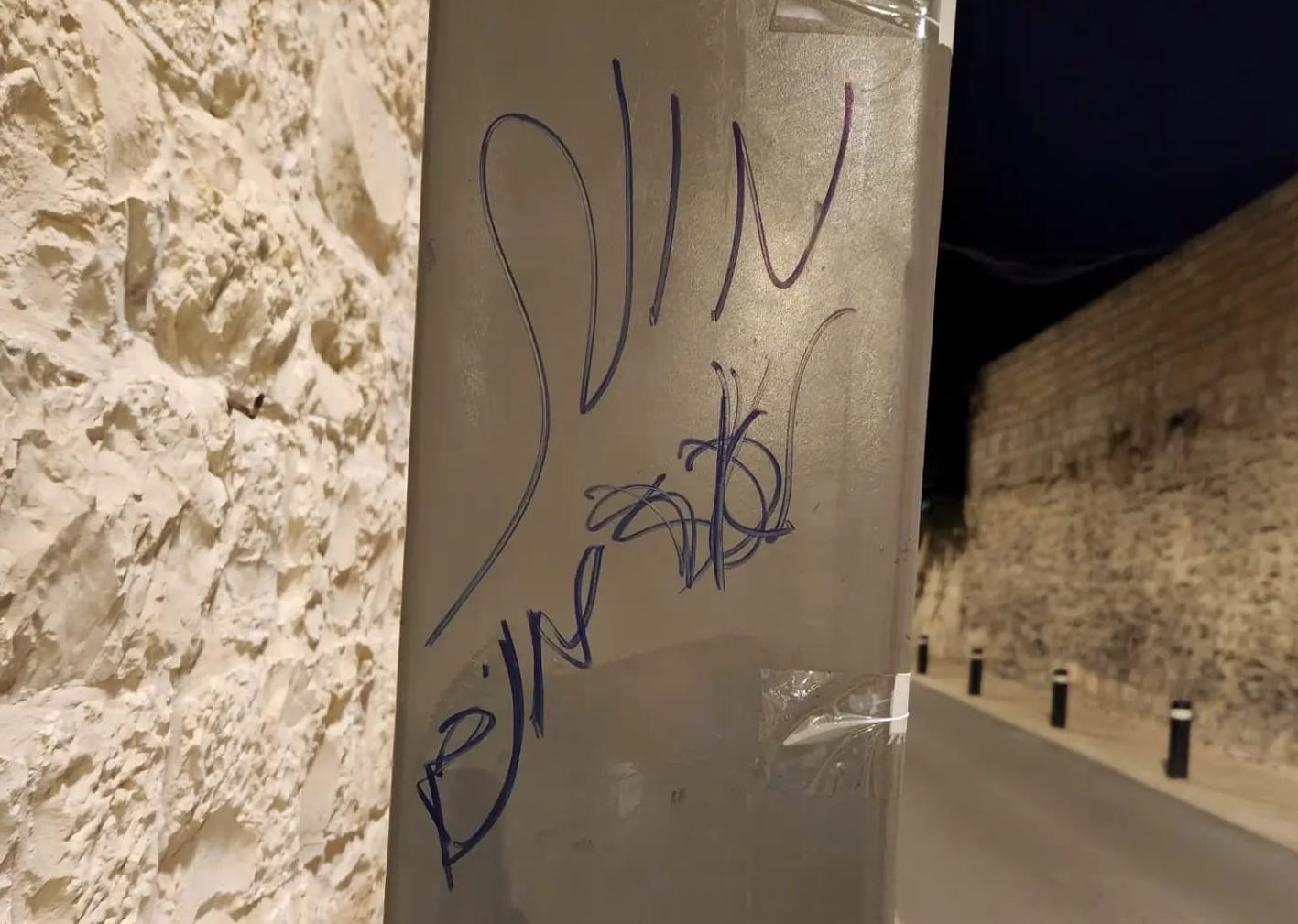 Graffiti on the walls of the Armenian monastery in Jerusalem's Old City that reads "Death to Armenians" (Photo courtesy)
But he painted a picture of increasing antagonism and fear between the different residents of the Old City.
"This is the reality – and I am not exaggerating – every time I exit my house, whether to go to the market, or to Mamilla Mall, to the Holy Sepulchre, to the pharmacy, I always worry that they will spit on me," Baghdasaryan said, explaining that one spit leads to another – and can escalate into a brawl.
"If I spit at them I would be called anti-Semitic and thrown in jail," he said.
In May of 2021, security cameras caught an unprovoked attack by three religious Jews against Armenian priests near Jaffa Gate. One of the priests was hospitalized. Baghdasaryan said since the incident, police have not even contacted the injured priest for their investigation.
And if the police don't put a stop to this, Baghdasaryan predicts, it will continue.
The incidents – though mostly devoid of physical injury so far – have contributed to a growing sense of alarm among Christian residents of the Old City.
"There is no doubt that this hate crime is the absolute result of the newly sworn in extremist government in Israel, which its members didn't even condemn last week's attack of the Christian cemetery on Mount Zion by settlers," said Hagop Djernazian, a resident of the Old City. "This act of hatred is part of many acts by extremist religious Jews against Christians.

The graffiti on the stone wall of the monastery this week, proclaiming death to Christians and others, was just below the window of the Armenian patriarch's office.
"This was a message for us," Giragossian said. "A direct message."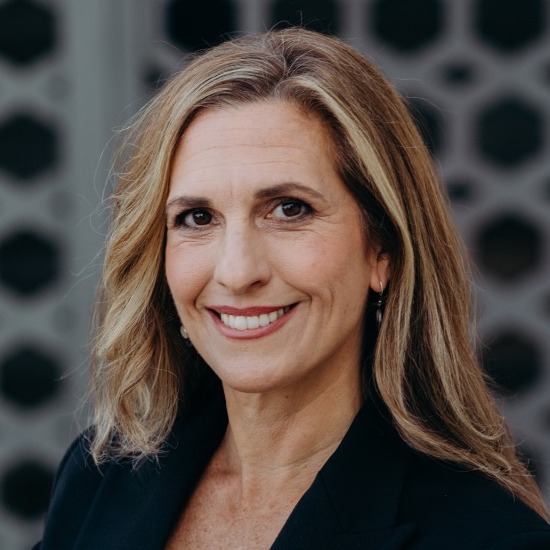 Nicole Jansezian is the news editor for both ALL ISRAEL NEWS and ALL ARAB NEWS and senior correspondent for ALL ISRAEL NEWS
A message from All Israel News
Help us educate Christians on a daily basis about what is happening in Israel & the Middle East and why it matters.
For as little as $5, you can support ALL ISRAEL NEWS, a non-profit media organization that is supported by readers like you.
Donate to ALL ISRAEL NEWS
Current Top Stories
Comments