Israel's airport has reopened – but tourists won't get into Israel before this summer, at best
One expert forsees lack of vaccination as a barrier to getting in, while several sources say maybe June, and hopefully September the gates will open up
Jaffa Gate in the Old City of Jerusalem (Photo: Sar-El Tours)
With Israel's airport reopened after a six-week closure, the question on the minds of many travelers, especially Evangelical Christians, is: When will foreigners be allowed back into Israel?
Israel has imposed some of the strictest COVID-related closures of anywhere in the world with a complete ban on tourists and airport closures that have kept Israeli citizens stuck on either side of the nation's borders, sometimes for weeks at a time, causing a heavy toll on the economy.
But now, with elections coming up in two weeks, the government is loosening some of these restrictions, reopening the economy and the airport as well.
What does this mean for foreigners, though? So far, exceptions to get into Israel may be granted to journalists, diplomats, athletes, new immigrants, foreign workers, spouses or parents of Israelis and those meeting humanitarian and security needs in Israel.
But tourism is still a few months off.
ALL ISRAEL NEWS spoke with some industry experts and, for the first time in a long time – one year to be exact – there is finally some cause for optimism.
Uri Steinberg, former head of Israel's Ministry of Tourism North and South America departments, correctly predicted in the fall of 2020 that "anyone looking at 2020 is too optimistic."
He was right.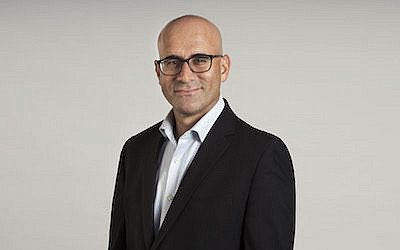 Uri Steinberg
Several months later, we asked Steinberg if he would now hazard another prediction. Thankfully, he was not without hope.
"If everything will continue the way it is, of course putting aside all sorts of (coronavirus) variants and other hurdles that are hard to forecast, there seems to be some sort of a pilot that will start, I hope, around June that will enable small capsules of tourists to come to Israel," he said.
"Nothing really is going to happen until May, there's not going to be any movement whatsoever," he said. Yet, he added, that with hotels currently opening up for domestic tourism and airport restrictions being eased, "it seems that there is a positive momentum."
However, Steinberg, a consultant and tourism expert who also serves on ALL ISRAEL NEWS advisory board, said for at least 2021 and maybe 2022, there is "going to be a lot of trouble with the fact that a lot of Christians are not going to be vaccinated."
"That will be a huge issue for them and a big barrier in order to get to Israel," he said.
"If we look at the trend in Israel, they're pretty much going to ban those (citizens) who did not vaccinate from taking flights," he noted. "So I do not see why we should think that things will be different when it comes to incoming tourists."
Indeed, Israel has vaccinated more than 5 million citizens already (at least one of two doses), far outpacing the rest of the world in the percentage of citizens injected, and has implemented a "green passport" system domestically that bans the unvaccinated from certain venues.
Steinberg also noted that Israel does not have a system in place to handle rapid testing at the airport for an influx of visitors, a place for them to await their results or a plan for anyone who does test positive.
In any case, a turnover of several tourism ministers in the past two years and a weak tourism lobby contribute to a lack of a proactive plan, Steinberg said.
"Other sectors are able to push harder and get some policies in place, but the tourism industry… unfortunately is not able to execute any real policies so far," he said.
Uri Avrouskine, the general manager of Sar-El Tours and Conferences – one of the largest tour operators in the country for incoming Christian groups – believes we will see tour groups in the Holy Land this fall.

But, "there should be a plan in place. You can't just open the gates."
Avrouskine said that he has no official updates to offer his groups that want to come to Israel, but he is "very optimist about the resumption of tourism to the country."
He is hoping for an official plan by April or May that will outline the requirements for resuming tourism including whether tourists will be required to be vaccinated or simply get a negative coronavirus test, as well as regulations about group travel, how many can be on a bus or at sites, restaurants and hotels, etc.
But he believes it will happen "sooner than people anticipate – maybe even in June and onwards and Christian groups from September onwards."
Marnix Van Ede, director of partnerships at Keshet Journeys, warns though that people returning to the Holy Land will see a different scene.
"It will take time before tourism will be back at the same level as before this pandemic," he told us. "The industry will look different – several hotels, restaurants will not survive and will have new ownership or not even return."
Van Ede said it is hard to predict exactly when the nation will begin welcoming tourists again.
"In fact, nobody knows it at this stage," he said.
When the nation's gates were shut due to the COVID-19 pandemic in March 2020, Israel was looking at what was on track to be a record year for tourism – a predicted 5 million visitors.
Sar-El was bringing in 100,000 tourists annually in recent years.
"We won't get back to those numbers this year or next year, but maybe by October, November 2022 we will be getting busy again," Avrouskine said. "In 2023-24 we will only be getting back to the high numbers, close to what we were familiar with in the good old years – 2016, 2017, 2018 and 2019."
Despite restrictions that will likely be placed on tourists such as mask wearing and social distancing, Avrouskine believes these will not ruin the experience.
"The groups may be in 'capsules,' so then they won't need to wear masks, such as when they are together on a boat on the Sea of Galilee, in open-air sites, restaurants and at the hotel," he said. "I don't think people will have to come and be 8 a.m. to 6 p.m. with a mask."
Sar-El has also equipped all of its buses with a special air filtration system made by an Israeli company that kills viruses.
The Israel Incoming Tour Operator Association has submitted a proposal to the Coronavirus Cabinet and is hoping for this to be discussed and pushed forward after the March 23 elections.
Sar-El put a majority of its employees on paid leave for the year, but kept its management in place and even expanded its business development team. The company spent the year doing what Avrouskine described as the type of investment that a busy tour company doesn't usually have the time to think about such as developing up a niche market for adventure tours and building a restaurant in Capernaum and a hotel on the shores of the Sea of Galilee.
"We didn't sit back and cry about the lost year, we invested a lot," he said. "When the tourists come back we will be ready with a strong foundation. And we believe that people will come back and will come back big time."
Keshet also used the time to dig deeper.
"It has given us time to innovate and to improve, enabling us when it restarts to come out of it even stronger," Van Ede said.
Meanwhile, the official word is, there remains no official decision. Lydia Weitzman, the foreign press advisor to the Ministry of Tourism, told us that as of this writing, there is no plan to open the airport for foreign nationals. 
"Until that happens, we remain with domestic tourism as the only option," she said.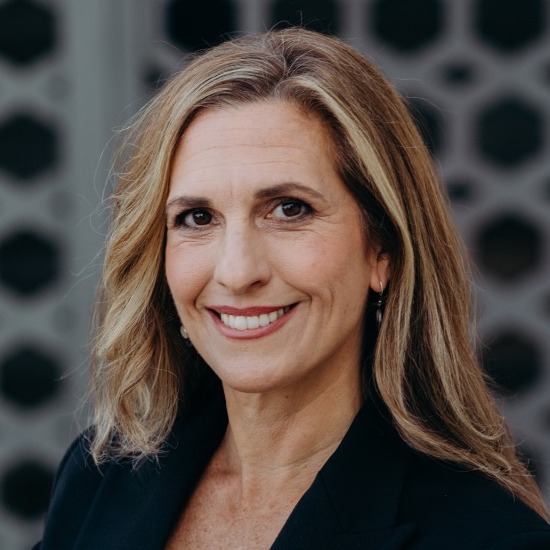 Nicole Jansezian was the news editor and senior correspondent for ALL ISRAEL NEWS.
Popular Articles
A message from All Israel News
Help us educate Christians on a daily basis about what is happening in Israel & the Middle East and why it matters.
For as little as $5, you can support ALL ISRAEL NEWS, a non-profit media organization that is supported by readers like you.
Donate to ALL ISRAEL NEWS
Latest Stories
Comments