When will tourists be able to come back to Israel? You're not going to like the answer
Former senior Israeli Ministry of Tourism official -- now on the Advisory Board for ALL ISRAEL NEWS -- explains what's happening, and what's next.
A restaurant owner in the Old city of Jerusalem sits outside his empty shop near to the Church of the Holy Sepulcher on July 30, 2020. (Photo credit: Olivier Fitoussi/Flash90)
Dreaming of visiting Israel? Don't get your hopes up any time soon.
According to a consultant who headed the Israeli Ministry of Tourism's North and South America departments, the forecast for reopening the borders of the Holy Land is difficult to predict, but will likely take several more months.
"Anyone looking at 2020 is too optimistic," Uri Steinberg told us. "We are looking at beginning of 2021 — the first few months — if we want to be realistic."
Steinberg spoke with ALL ISRAEL NEWS about a wide range of topics related to tourism and the impact of COVID-19 on Israel's tourism industry.
Steinberg, who serves on AIN's advisory board, worked for Israel's Ministry of Tourism for 13 years and now runs his own company consulting with Christian communities on travel to Israel.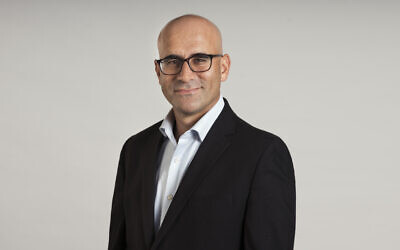 Uri Steinberg (Photo credit: courtesy)
"It is evident that we are still pretty far from opening the skies to big markets like the U.S. and European countries," Steinberg said.
Several nearby countries have resumed tourism. Egypt re-opened on Sept. 1. A handful of European nations have begun to welcome visitors from Israel, considered a "red" country in terms of its high number of coronavirus cases. 
The Jewish state, however, remains closed to foreigners, a fact that has triggered catastrophic consequences for the tourism industry.
The Israeli government has continually dangled a new date for reopening, only to delay it again. Currently, no foreigners will be allowed until Oct. 1, but many presume the government will push off that date when the time draws near.
According to Israel's Central Bureau of Statistics, 2019 had been the third consecutive record-breaking year for inbound tourism, with 4.55 million visitors. Israeli officials were eagerly expecting to top that in 2020.
Then coronavirus swept across the globe, shuttering every border in its wake.
"Israel has recovered from wars and spates of terror attacks, and, even during those times, there were tourists here -- there were always intrepid souls who came anyway, or people visiting family, if not touring," Steinberg lamented. 
"Now, there really is nobody here."
Just last year, Israel's tourism facilities were reporting an overflow of demand. Some potential travelers were encouraged to consider coming in 2021 instead because Israel was reaching its capacity for tourists.
Globes, an Israeli financial newspaper, noted at the beginning of this year that "tourism is a huge economic resource (tourists spend an average of $1,400 per visit), and the country's hotels are flourishing."
In fact, tourism injected some $6.8 billion into the Israeli economy in 2019, according to the Ministry of Tourism, a number that had been steadily rising over the past several years. 
"You can imagine, people were trying to leverage this and invest in new businesses, trying to refinance and reinvest for bigger opportunities," Steinberg said. "Moving from that to where we are now is obviously traumatic and just very, very, very sad." 
Steinberg outlined the devastating trickle-down effects that closures imposed throughout the country have had on thousands of businesses and individual workers, from hotels to bus and taxi drivers to shopkeepers in Jerusalem's Old City, and even laundromats and restaurants. While the government has stepped in to assist ailing businesses of all kinds during the pandemic, the aid for many has come too late and has been paltry at best. 
"The smaller you go, they are not getting the support they need," Steinberg said. "If you are a hundred-million shekel travel company, you're getting the lifeline you need. But most of the small shops and business owners in the travel market are completely crumbling." 
Uncertainly is paralyzing the industry
While other countries have already opened their borders, or are implementing strategies on how to reignite travel, "Israel, because of lack of planning, extra bureaucracy and lack of budget allocated, is nowhere to be found," Steinberg said.
"There is no preparation and no strategy" to reopen the skies, he added. "There is a lot of uncertainty as to when is it going to happen. There is no budget either, which is a main key because you cannot build a strategy … if you don't have a budget."
The indecision has stymied the ability of business owners to plan their future. 
What's more, Israel's fickle travel market is beleaguered. Despite having been subjected for decades to wars and terrorism that caused severe dips in tourism, the industry has always bounced back.
"In past crises you always had this very steady stream of Jewish visitors, Christian visitors, showing solidarity with Israel making sure hotels weren't empty," Steinberg said, but "we have never had a complete shutdown." 
After a five-month (and counting) shutdown which began in mid-March, "a lot of people in the travel industry are very tired," Steinberg said. "Now you're looking at several hotels that are not going to bother opening in the days after (COVID). Hotels that had loans have to pay rent and rent is not going away and they're not gonna make it the day after."
"It is a huge trauma, what they are going through, and there are lots of repercussions," Steinberg said.
Ripple effects throughout the country
The last few years of record tourism had reached off-the-beaten path locations. Cities such as Nazareth and Mitzpe Ramon started to pick up, new businesses were opening there and young Israelis were sticking around these smaller cities and communities, rather than migrating to one of the big cities after the army and college. 
"This (shutdown) is also a blow to those periphery areas in Israel that really needed the travel industry as a source of income," Steinberg noted.
But Steinberg said there is reason to hope.
Even in the midst of ongoing travel restrictions, two airlines — American and United — announced new nonstop routes to Tel Aviv from New York and Chicago respectively. And a few days ago, Delta announced it is adding a second daily flight between JFK and Tel Aviv.
And in the post-COVID world, Israel will have an advantage, Steinberg predicts. Because the country has strict borders, Israel is safer from outside threats — including viruses. And with a decent medical system, the country could be more appealing for people worried about needing treatment while here. 
"Down the road, you are going to have a lot of foreign travelers looking for destinations where they can feel safe," Steinberg said. "We are in a position that we have great medical care, we are an hour and a half max from the closest medical facility and we have closed borders so you're not worried about anything tricky slipping in." 
And, Israel has another, perhaps the best-selling feature.
"There is no other Holy Land," Steinberg emphasized. "Countries can only dream about having this relative advantage that the State of Israel has."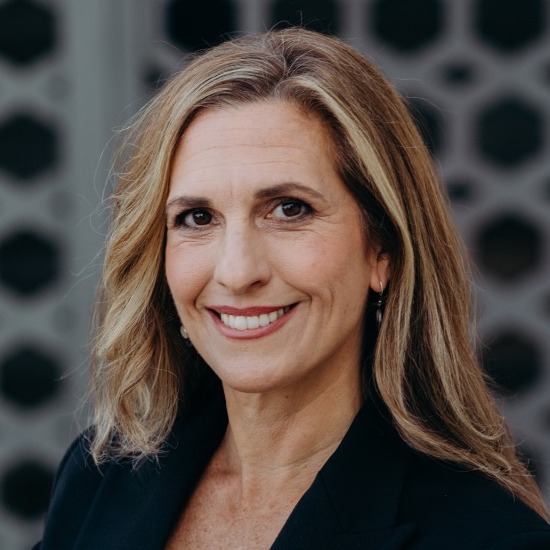 Nicole Jansezian was the news editor and senior correspondent for ALL ISRAEL NEWS.
Popular Articles
A message from All Israel News
Help us educate Christians on a daily basis about what is happening in Israel & the Middle East and why it matters.
For as little as $5, you can support ALL ISRAEL NEWS, a non-profit media organization that is supported by readers like you.
Donate to ALL ISRAEL NEWS
Latest Stories