Israel to be first country to institute 'green passport' for those who take the COVID-19 shot
Vaccines won't be mandatory, but a plan is being devised to make 'people understand themselves' the consequences of not getting vaccinated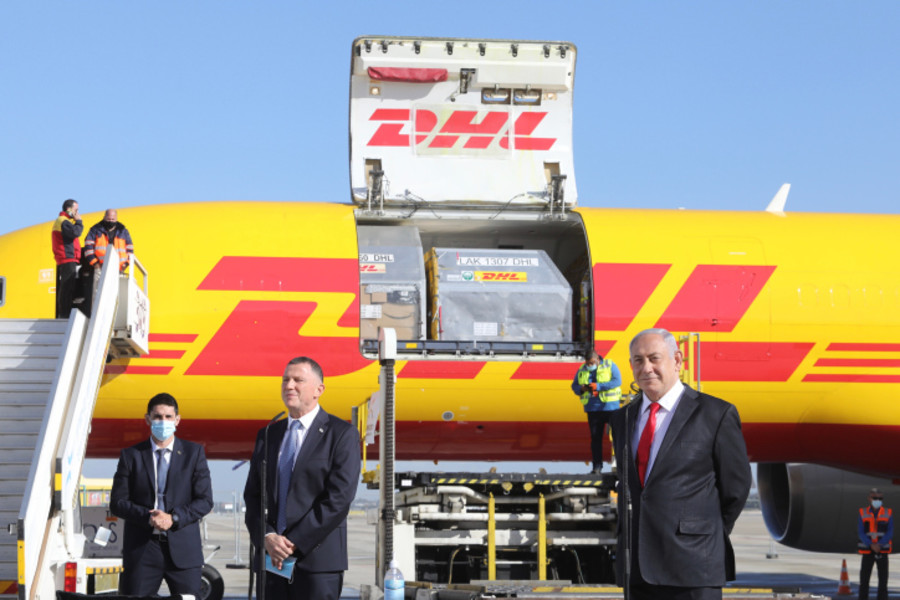 Israeli Prime Minister Benjamin Netanyahu and Health Minister Yuli Edelstein attend the arrival of the DHL freight plane transporting the first batch of Pfizer vaccines landing at Ben Gurion Airport on December 9, 2020. (Photo: Marc Israel Sellem/POOL)
Israel is fast tracking a "green passport" — a card or mobile phone app which will be given to citizens who take the coronavirus vaccine — and will be the first country to use such a tracking system.
The green passport will enable those who receive it to return to "normal life" such as going to restaurants, attending cultural events, shopping and even boarding flights.
Health Minister Yuli Edelstein announced its implementation today. While he said he could not give all the details of how the passports would work, he said "it will free people from isolation" and it would "allow [people] to enter places that will still be restricted to other populations."
According to previous reports, people without a green passport will be barred from certain places and activities unless they show a negative test taken within a specific time frame.
Israeli Prime Minister Benjamin Netanyahu referred to the green passport on Dec. 9 saying that "whoever receives a vaccine will be able to show a card or an app that will enable them to enter events, malls, facilities and all kinds of services."
The card would be issued two weeks after a person receives the second of the two-shot dose of the vaccine.
Netanyahu, who was dubbed by one Hebrew media outlet as "Mr. Vaccine" for his daily drumming of vaccination news, is pushing a program of mass inoculation: He has called for 60,000 Israelis to get the vaccine each day beginning with himself on Saturday night and then the public next week. This would mean 2 million Israelis vaccinated by the end of January.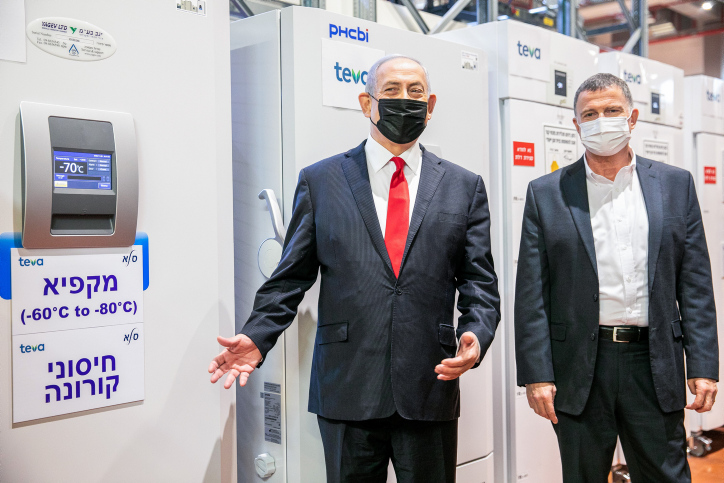 Yet a majority of Israelis — anywhere from 50 to 75% — remain hesitant to take the vaccine or would refuse it altogether, according to polls.
With so many people concerned about a vaccine rushed to market in less than 10 months, how can or how will government officials force them to get vaccinated?
The short answer is, they won't force it.
The long answer is, they will make life difficult for those who don't and limit their ability to return to "normal."
While that sounds outrageous, official on-the-record hearings detailed just how this will happen: People would "understand by themselves that the vaccine will return them to regular life."
That is what Sheba Medical Center Chief Medical Officer and Chief Innovation Officer Dr. Eyal Zimlichman told the Knesset Coronavirus Committee in November.
"If we're discussing how to create motivation for Israeli citizens to vaccinate, I agree, you can't force the population; it won't work," Zimlichman said. "What is possible is to create motivation. Whoever is vaccinated will automatically receive 'green status.' Therefore, you may vaccinate, and receive Green Status to go freely in all the green zones: They'll open for you cultural events, they'll open to you the shopping malls, hotels, and restaurants."
"You may decide you're not vaccinating, and if you do want to enter these areas you'll need to submit to a PCR test, and therefore I believe people will understand by themselves that the vaccine will return them to regular life and they'll vaccinate themselves, without our obligating them," he added.
Assuming this goes on for a year or so, he said the green areas will expand if more people get vaccinated.
The green passport could possibly work in conjunction with a similar international card, Health Ministry Director-General Chezy Levy said, which could potentially help Israelis when traveling abroad, as well as domestically.
"This passport will show that a person is vaccinated and will give a number of advantages such as not needing to quarantine, entry to all kinds of culture events, restaurants, and so on," Levy told Channel 12.
The Public Campaign
The Ministry of Health seems to have taken some tips from the WHO playbook.
Well before the vaccines were even approved for emergency use, the World Health Organization (WHO) released a report on how to encourage the public to take the vaccine.
The report — "Behavioral considerations for Acceptance and Uptake of COVID-19 Vaccines," the report recommends that "members" create "an enabling environment… using social influences… and increasing motivation" in order to promote wide-spread vaccination.
Accompanying Netanyahu's daily appearances which have revolved around vaccine purchases, arrivals or storage, is an onslaught of media coverage on the topic. In recent weeks, Israeli news shows have featured vaccine-related stories prominently, often drowning out other important news items.
The Health Ministry also plans to establish a command center on social media that would work along with the Justice Ministry's cyber department in order to remove posts that disparage the vaccine. Posts that are deemed erroneous or harmful may even result in police reports against the authors of such posts.
Last but not least, the government is taking on a proactive role of modeling vaccine acceptance.
"The risks in not taking the vaccine are far greater than the risks in taking it, and that's why I'll get vaccinated first and I expect everyone to get vaccinated," Netanyahu declared.
After Netanyahu, President Reuven Rivlin will get a shot followed by hospital directors and health maintenance organizations directors.
The Health Ministry is also organizing a line up of influencers and celebrities to be vaccinated on camera to set an example for the public, according to Channel 13.
Medical workers would be next in line followed by the general public who can get their shots — and their passports — if they choose.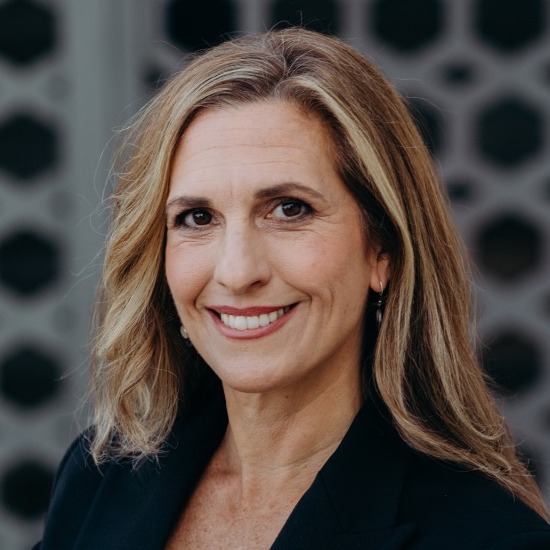 Nicole Jansezian is the news editor for both ALL ISRAEL NEWS and ALL ARAB NEWS and senior correspondent for ALL ISRAEL NEWS
A message from All Israel News
Help us educate Christians on a daily basis about what is happening in Israel & the Middle East and why it matters.
For as little as $5, you can support ALL ISRAEL NEWS, a non-profit media organization that is supported by readers like you.
Donate to ALL ISRAEL NEWS
Current Top Stories
Comments