Israel's tourism minister outlines pilot for slow and steady reopening to tourists from May 23
Strategic marketing campaign aimed at vaccinated visitors in New York, London and Dubai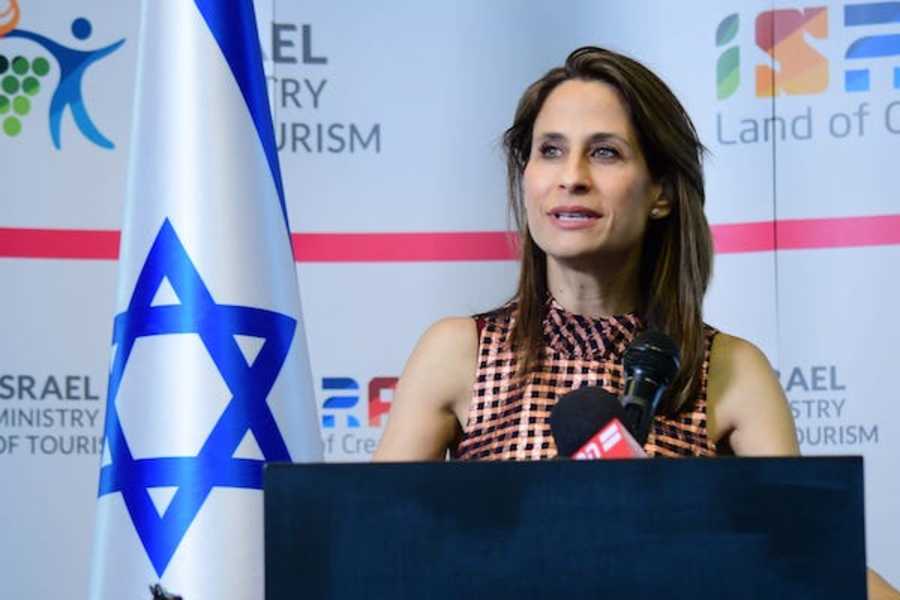 Tourism Minister Orit Farkash-Hacohen holds a press conference in Tel Aviv, April 27, 2021. (Photo: Rafi Ben Hakon/GPO)
In Arabic and English, and in three key cities, electronic billboards will beckon (vaccinated) visitors to the Holy Land as Israel launches an innovative and slick global campaign to lure tourists back to the country beginning with a grand reopening in May. 
At a press conference in Tel Aviv on Tuesday, Tourism Minister Orit Farkash-Hacohen presented a new strategy to ensure that as many tourists as possible arrive in 2021.
"Israel today is a world leader in safety and health, and we will make sure every potential tourist knows this when planning their summer or winter vacation," Farkash-Hacohen said. "We cannot miss this opportunity – and as minister of tourism – I won't."
As ALL ISRAEL NEWS reported last week, the new campaign is highly focused on promoting non-traditional sites and activities in southern Israel including a national park, Timna, treks, hiking trails and "glamping." 
Still, getting in won't be easy. The reopening will be limited to groups at first, and only to those vaccinated against COVID-19, which means children will be unable to enter the country. Proof of vaccination is required and it must be one of those recognized by the U.S. Food and Drug Administration – which excludes the Russian-made Sputnik. The second shot of the two-dose injections must be administered at least one week before travel to allow antibodies to develop. 
On top of all that, a negative PCR test must be presented before boarding the plane and then, upon landing, travelers will undergo a blood test at Ben-Gurion International Airport in order to verify antibodies if their country of origin does not have a bilateral travel agreement with Israel.
The slow and methodical pace of reopening – which could be halted at any time – will unfold over the next four months.
Here is the timeline:
On May 23, 40 groups will be allowed into Israel. 

In June, the trial will be expanded to an unlimited number of groups. 

From July, individual visitors may be allowed in. 
All of this is subject to change and the Ministry of Health is already urging a one-month delay due to the emergence of the Indian mutation of the coronavirus.
The Ministry of Tourism is focusing its marketing efforts in three cities – New York, London and Dubai – that it believes will make for a good combination of "potential for inbound tourism and a high vaccination rate," the Ministry said.
Farkash-Hacohen admitted the plan isn't perfect, but it is designed to maintain Israel's "position as a healthy country and not risk its citizens."
"We are gradually reopening tourism to Israel, to ensure we protect the health and wellbeing of all Israelis, while enabling those in the tourism sector to return to work and rebuild – and welcoming back the many people yearning to return," she said.
But from a marketing perspective, the campaign is impressive. After an 81% drop in tourism in 2020 and no visitors yet in 2021, Israel is pulling out the stops to restart its flagging sector. 
Towering electronic billboards will advertise travel to Israel in New York, London and Dubai. The Ministry will also offer incentives to fly directly to Eilat.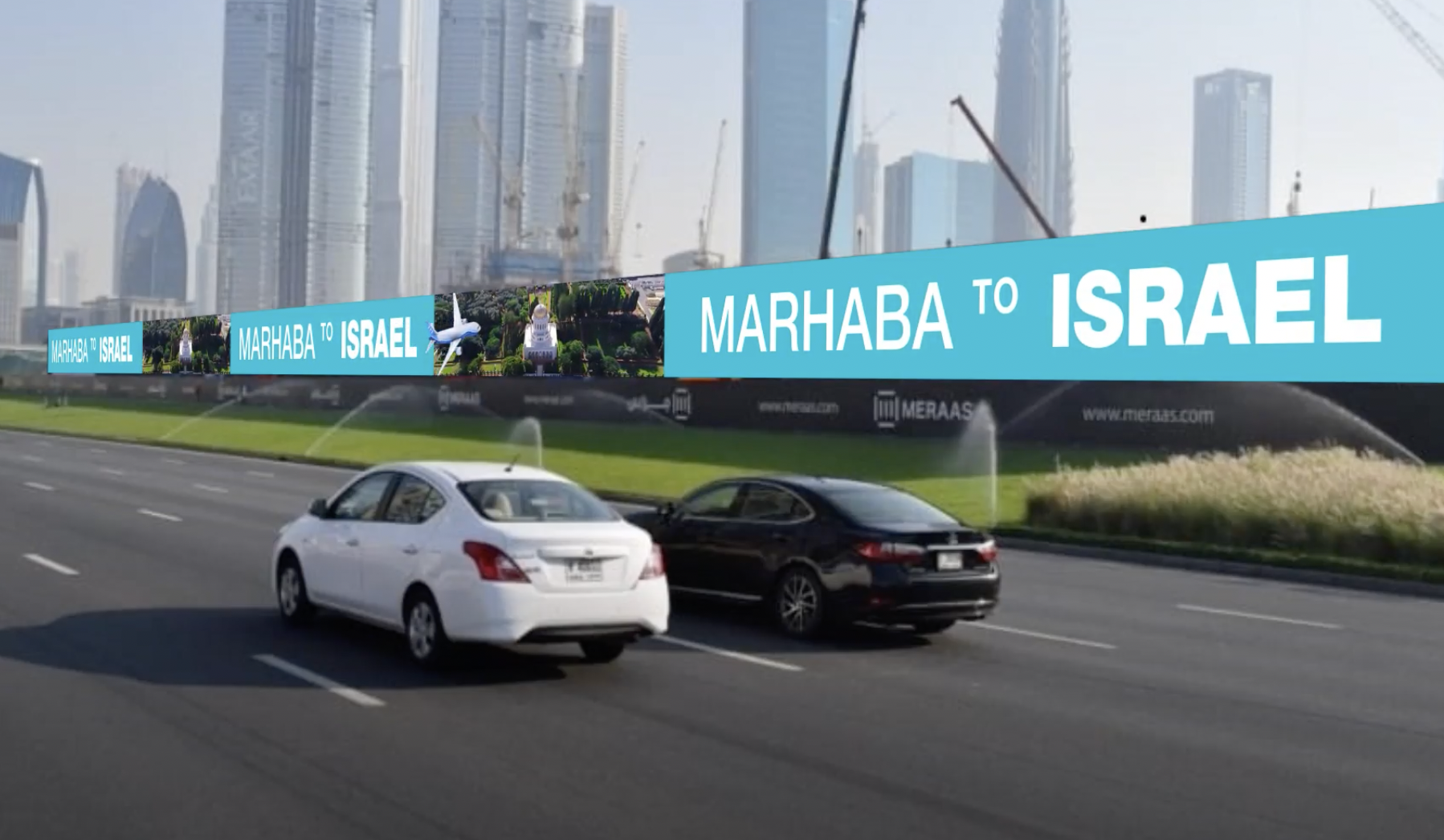 Screenshot of Ministry of Tourism video simulating the new marketing campaign
"Ensuring inbound tourism to Eilat is my obligation to the city's residents, but this is also a clear statement to the entire tourism industry: we are preparing for the resumption of tourism on a large scale as soon as possible," Farkash-Hacohen said.
The decision to market to Dubai marks a historic step as Israel will open to Emiratis for the first time ever, thanks to the Abraham Accords.
"Dubai has great tourism potential for Israel," the minister said. 
Billboards will also be placed in Manhattan's Times Square and Piccadilly Circus in London.
"The UK and U.S. have always been large markets for inbound tourism. I have no doubt, we will see many tourists from all three countries within a short period of time," Farkash-Hacohen said.
Another core strategy is to attract specific groups for targeted events such as the Pride Parade in Tel Aviv, a cycling tour in partnership with Dubai race and an international music festival.
At first, tour groups will be capped at 30 people, all from the same country. In Israel, the tour guides and bus drivers will also be vaccinated.
Overall, the goal is to promote Israel as a "healthy" destination for vaccinated people, the Tourism Ministry stated.
Israel has largely reopened to its own citizens after some of the world's most stringent lockdowns – three in nine months – and a slow reopening of the economy. More than 50% of Israel's 9.3 million population is vaccinated. Excluding children under 16 and the near million who recovered from COVID, the number of people considered immune is closer to 90%.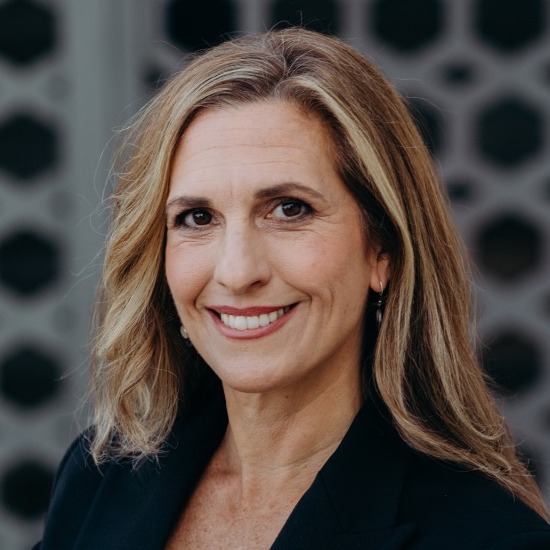 Nicole Jansezian is the news editor for both ALL ISRAEL NEWS and ALL ARAB NEWS and senior correspondent for ALL ISRAEL NEWS
A message from All Israel News
Help us educate Christians on a daily basis about what is happening in Israel & the Middle East and why it matters.
For as little as $5, you can support ALL ISRAEL NEWS, a non-profit media organization that is supported by readers like you.
Donate to ALL ISRAEL NEWS
Current Top Stories
Comments