Israel holds mass funeral for the 'Prince of Torah' rabbi who believed the coming of the Messiah was imminent
Ultra-Orthodox Rabbi Chaim Kanievsky, 94, who died on Friday, was recently known in mainstream circles for breaking with other Haredi Jews and blessing the COVID vaccine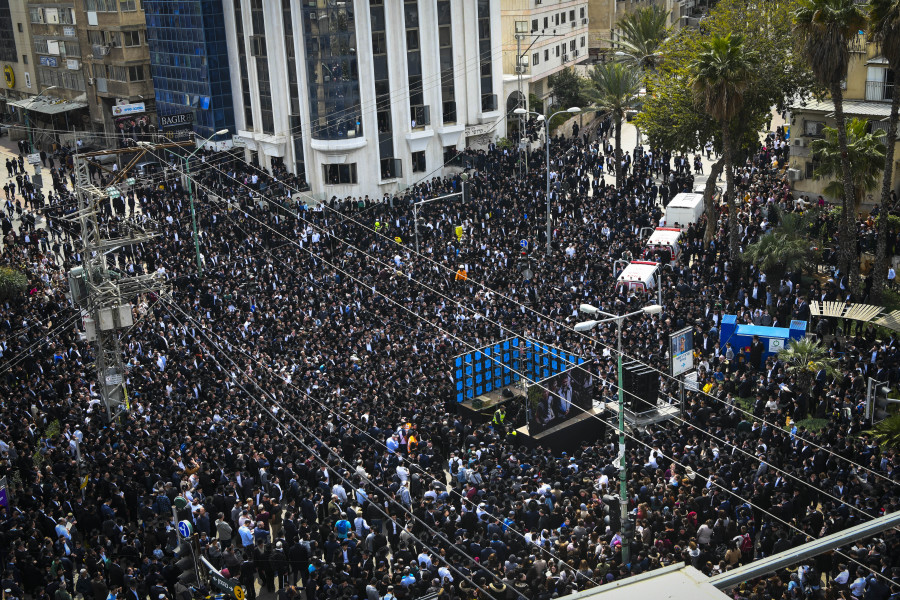 People flood the streets of Bnei Brak during the funeral ceremony of Rabbi Chaim Kanievsky, Mar. 20, 2022. (Photo: Arie Leib Abrams/Flash90)
The highways and byways in central Israel came to a complete standstill today as half a million people attended the funeral of Rabbi Chaim Kanievsky who died on Friday at the age of 94.
Kanievsky, called the Prince of Torah, was considered a major spiritual leader of the non-Hasidic Lithuanian stream of ultra-Orthodoxy. His funeral took place in Bnei Brak, the densely populated Tel Aviv suburb where Kanievsky lived. Initial police estimates predicted some 1 million people coming to pay their last respects.
During the pandemic, Kanievsky became known for mumbling his one- or two-word rulings on specific issues while his grandsons mediated his responses. He made headlines in the mainstream media for initially coming out against COVID restrictions saying, "Canceling Torah study is more dangerous than the coronavirus," after the government ordered a national lockdown that included schools and Jewish seminaries. Just two weeks later, he changed his ruling and insisted that people pray and study alone at home.
Because of his widespread influence, Ministry of Health officials and police frequently met with Kanievsky to get his blessing in hopes of inspiring the ultra-Orthodox community to comply with government regulations. Kanievsky came out in support of the COVID-19 vaccine, saying everyone needed to get vaccinated and gave his blessing for the shot. This marked a huge turnaround for the ultra-Orthodox community, which had been holding out against it up until then.
In recent years, Kanievsky began focusing on the coming of the Messiah who he said is "standing at the doorway." He urged Jews abroad to make aliyah (immigrate to Israel) and to study the End Times. He also taught that, according to a teaching in the Talmud, the Messiah will come at the end of a shmita year – a year of rest for the land. According to scripture, the Israelites were to practice this sabbatical year for the land on a seven-year cycle, something modern-day Israel adheres to until this day. (Exodus 23, Leviticus 25 and Deuteronomy 15)
At the time, Kanievsky's teachings on the Messiah's arrival after a shmita year were connected to the previous cycle, 2014 to 2015. Israel is currently in another shmita, which ends on Sept. 26.
The rabbi was a revered authority on the Torah, had a photographic memory and was able to recite entire passages from Hebrew texts. His wisdom and advice were sought by many in the ultra-Orthodox community for spiritual and practical matters. The Haredi (ultra-Orthodox) Jews make up 12% of Israel's population.
Israeli Prime Minister Naftali Bennett said in Sunday's Cabinet meeting that Kanievsky's death is "a great loss to the Jewish people."
"Many have spoken about his self-denial: The simple apartment, the modest and sparing way of life. I saw this with my own eyes when I visited him – the renunciation of the material in favor of the spiritual," Bennett said. "The large-scale mourning is a uniquely Jewish moment: The cultural heroes of the Torah world are not material giants, they are giants of the spirit. They are people who have dedicated their lives to Torah and mitzvot, to in-depth study and the preservation of tradition."
Opposition leader Benjamin Netanyahu said that "the people of Israel have lost a huge scholar who was a key link in the chain of Torah transmission from generation to generation."
Kanievsky was born in 1928 in a Polish city, Pinsk, which is now part of Belarus, and immigrated to Palestine under the British Mandate in 1934.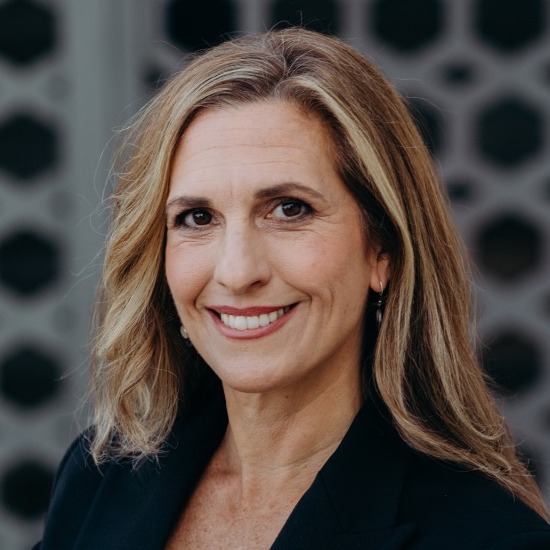 Nicole Jansezian was the news editor and senior correspondent for ALL ISRAEL NEWS.
A message from All Israel News
Help us educate Christians on a daily basis about what is happening in Israel & the Middle East and why it matters.
For as little as $5, you can support ALL ISRAEL NEWS, a non-profit media organization that is supported by readers like you.
Donate to ALL ISRAEL NEWS
Current Top Stories
Comments