HISTORIC: Israel, Lebanon agree to maritime border deal
Prime Minister Yair Lapid: "This is a historic achievement that will strengthen Israel's security, bring billions into Israel's economy and ensure stability on the northern border."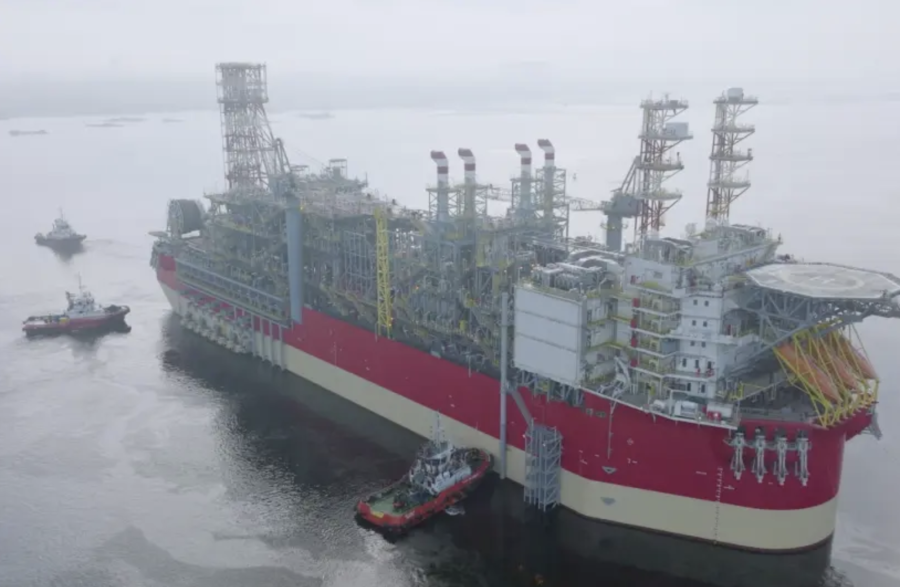 Energean Power's floating gas production rig (Photo: Energean)
This article was updated at 12:40 p.m. Israel time.
Officials in Israel and Lebanon announced that they have accepted in principle the U.S.-mediated agreement on a maritime border between the two countries.
"All our demands were met, and the changes that we asked for were corrected," said National Security Council Director and head of Israel's negotiating team Eyal Hulata early Tuesday morning. "We protected Israel's security interests and are on our way to a historic agreement."
Similarly, Lebanon's chief negotiator Elias Bou Saab told Reuters Monday evening that, "If everything goes well, Amos Hochstein's efforts could imminently lead to a historic deal."
Hochstein serves as the special envoy and coordinator for International Energy Affairs and leads the Bureau of Energy Resources for the White House. He has been brokering the maritime deal between the two countries for more than a year. The latest version of the agreement was presented to Saab on Monday evening.
"Lebanon felt that it takes into consideration all of Lebanon's requirements and we believe that the other side should feel the same," Bou Saab told Reuters.
The agreement is meant to end a dispute over a 330-square-mile area of the Mediterranean Sea and the Karish and the Qana gas fields that are potentially worth billions of dollars and lie within it.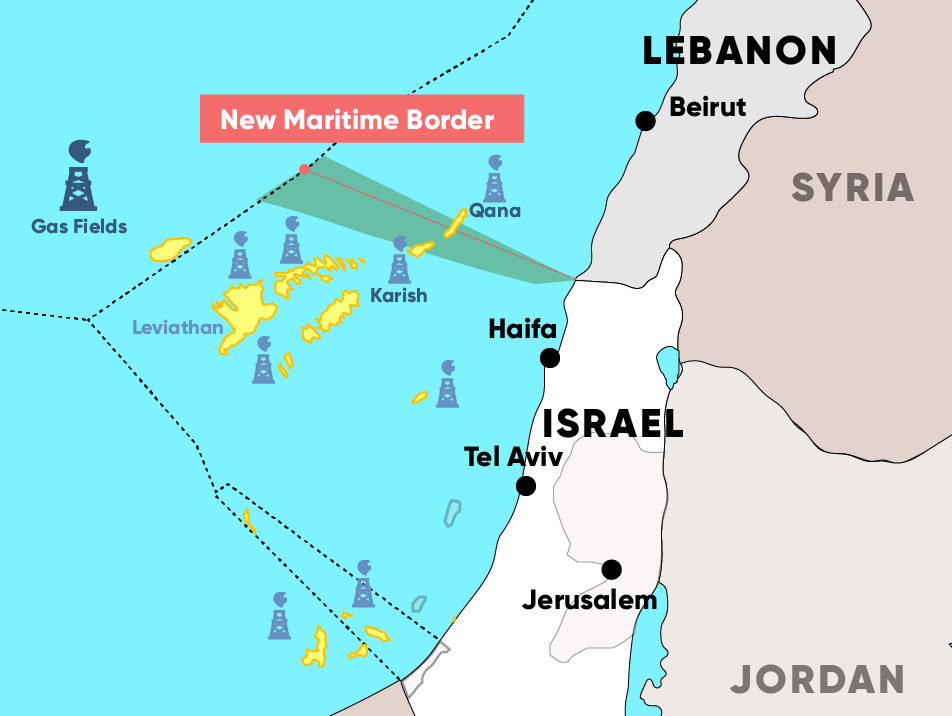 Image: ALL ISRAEL NEWS
"This is an historic achievement that will strengthen Israel's security, inject billions into Israel's economy, and ensure the stability of our northern border," said Prime Minister Yair Lapid on Sunday. 
Over the weekend, Israel greenlighted the Greek-British energy company Energean to begin testing the Karish pipeline, with the aim of beginning full operations within weeks. Israel has said it would not wait for a deal to be signed to move forward with pipeline operations. This is despite threats by Hezbollah chief Hassan Nasrallah that his terror group will attack Israel if it begins exploration at Karish before a maritime agreement is struck.
Only a few days ago, Lapid had presented the Security Cabinet with the fundamentals of the deal acceptable to Israel, and rejected Lebanese requests for changes. However, his office said that over the weekend and at the beginning of the Sukkot holiday, there was intensive dialogue through Hochstein between Lebanon and the Israeli negotiating teams. 
There is still a way to go until the agreement can be signed, partly because Israel is on the cusp of its next election and a transitional government is in place. The agreement has to be approved by the government and then presented for a vote before the Knesset, which Prime Minister Yair Lapid has said is likely to occur after the elections.
On Sunday, Lapid instructed Cabinet Secretary Shalom Shlomo to convene a Security Cabinet meeting followed by a special government meeting during which the agreement needs to be approved before it can be presented to the Knesset. 
Opposition leader Prime Minister Benjamin Netanyahu has said the agreement is Israel "surrendering" to Hezbollah.
The former Israeli prime minister tweeted on Monday evening that, "Lapid and [Benny] Gantz surrendered to Hezbollah's extortion behind the backs of the citizens of Israel and the Knesset. They are transferring Israel's strategic assets to Hezbollah in a liquidation sale. Hezbollah will use billions of dollars from the gas to arm itself with missiles and rockets that it will use against Israeli citizens, and Iran will position itself in front of Rosh Hanikra and Israel's gas reserves."
"This weak and amateur transitional government has no mandate to make such a dangerous decision in the dark, just days before the elections," Netanyahu concluded.
Netanyahu made his statements despite reports that all of the heads of the defense establishment from the chief of staff to the head of the Mossad believe the deal meets Israel's security interests.
Political officials told Israeli media that whether or not the Knesset votes on the deal before or after the election it is unlikely that Netanyahu would stop it from moving forward because he understands its importance.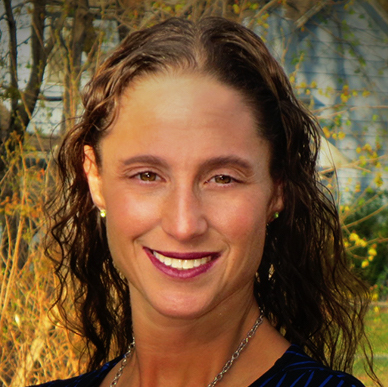 Maayan Hoffman is a veteran American-Israeli journalist and strategic communications consultant. She is Deputy CEO - Strategy & Innovation for the Jerusalem Post, where she also served as news editor, head of strategy and senior health analyst.
A message from All Israel News
Help us educate Christians on a daily basis about what is happening in Israel & the Middle East and why it matters.
For as little as $5, you can support ALL ISRAEL NEWS, a non-profit media organization that is supported by readers like you.
Donate to ALL ISRAEL NEWS
Current Top Stories
Comments