Israel 'Is Real:' COGIC bishop felt the Bible come to life during Holy Land tour
On a recent, historic visit to Israel with his denomination, Bishop Edward A. Coles felt the invitation of Jesus to Peter: "Come"
A group of Christians from Church Of God In Christ being baptized in the Jordan River
This is part of a series of articles on African-American pilgrimages to the Holy Land compiled by Dr. Ruth Pauline Plummer.
By Bishop Edward A. Coles
As 4th generation Church Of God In Christ (COGIC), I have experienced many genuine and incredible spiritual encounters during my 69 years of life.
My initial experience of the Holy Spirit at age of 5 was unforgettable and matchless. However, my experience of Israel at the First Holy Convocation of the Israel Jurisdiction COGIC is comparable.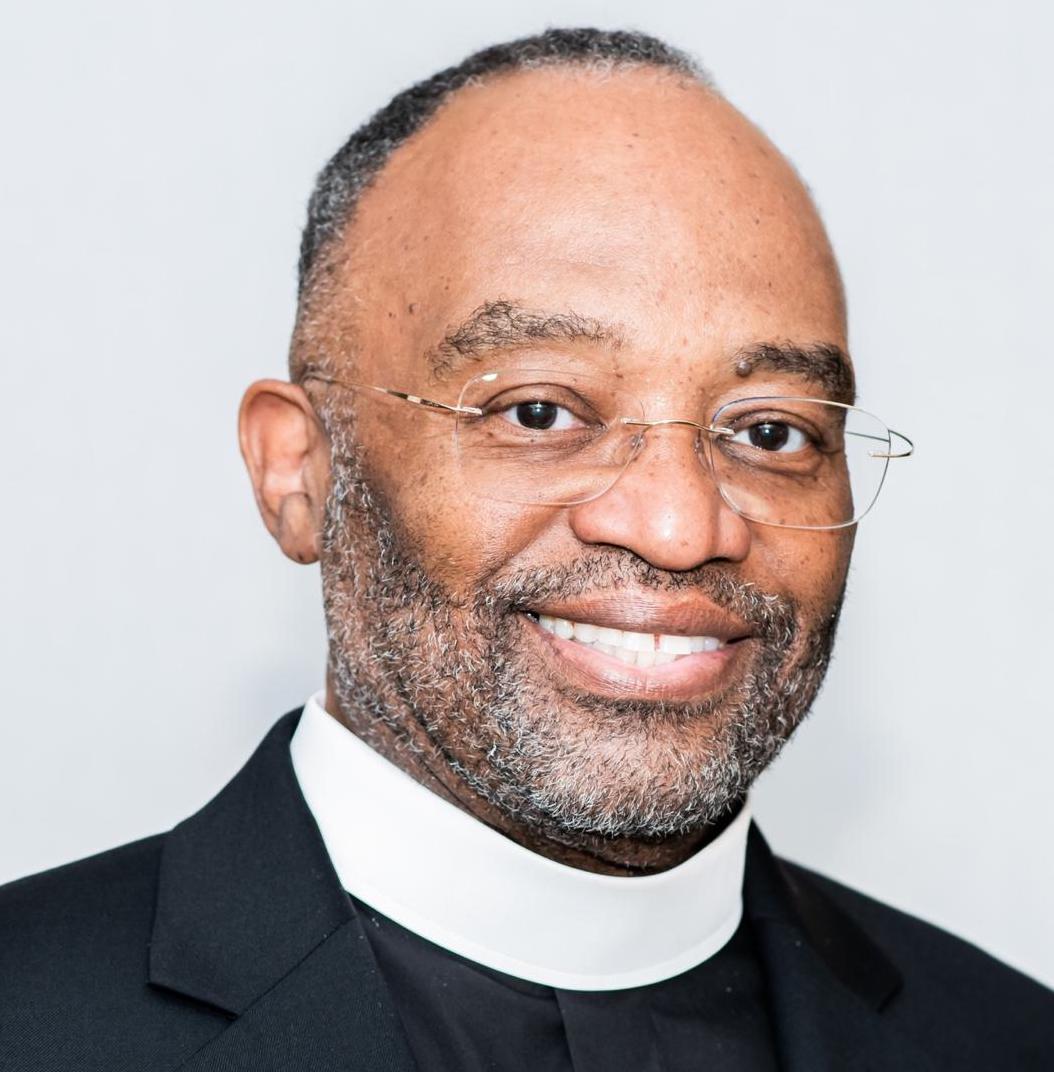 Bishop Edward A. Coles
It has been one of the most authentic experiences of Christ and His great gift of the Holy Spirit: It made Israel real.
As we moved from one amazing historic site to another the Holy Spirit opened up the divine significance of God's word and the life of Christ. Suddenly the Bible came to life and reconfirmed my belief in God's word. Not only did the Bible come alive, but my relationship with Jesus Christ was renewed and revived. So many things on this journey of Israel were perfect.
A group of Christians from Church Of God In Christ on a boat touring the Sea of Galilee
Our Israeli tour guide and his knowledge of Israel with biblical references, and his narration, were incomparable. He is gifted; matching places and times with the scripture. The sights of Israel's terrain and geography up close is surreal and indescribable. I saw some of God's best creations from the prodigious mountains, valleys and waters to camels and mountain goats.
I viewed monuments and miraculously-preserved buildings and relics of Jesus' time and that of our ancient patriarchs. I heard prolific and inspiring messages from presiding Bishop Sheard, Bishop Glenn Plummer, Father Kelly and others. I tasted the Mediterranean cuisine and partook of the Israeli diet in its purest form. I became a part of the culture living their way of life. The smells of the foods, seasonings, and ointments were pristine.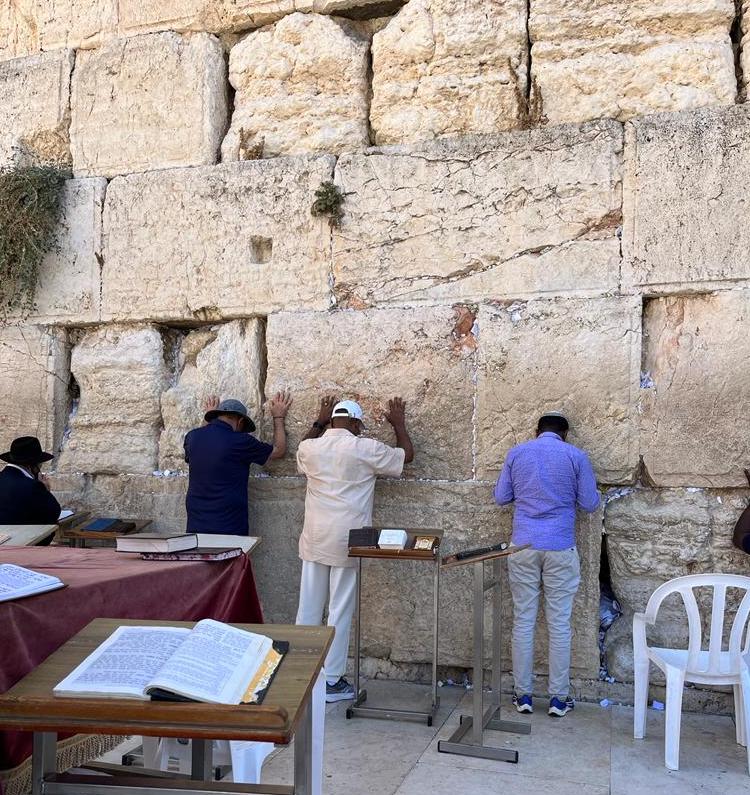 A group of Christians from Church Of God In Christ at the Western Wall in Jerusalem
Touching the rocks, architecture, and waters was exhilarating. My heart was profoundly touched by the services and fellowship in real time with the saints. The service on the Sea of Galilee was filled with momentous waves of gratitude and praise. I felt the "Come" invitation of Jesus to Peter that inundated me with hope and focus that Jesus had called us together to completely rely on Him and His word.
Words fail me to adequately express this REAL experience of my lifetime. My life was added to on many levels. A sincere thanks to Bishop and Dr. Plummer for sponsoring and coordinating an excellent opportunity for REAL saints to have a REAL experience of the REAL Christ in ISRAEL.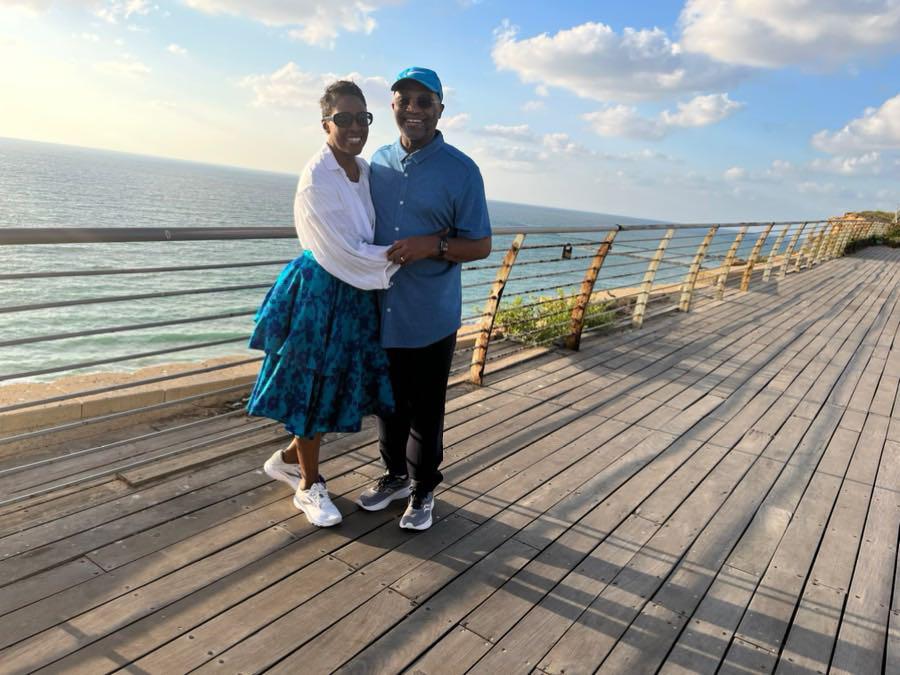 Bishop Edward A. Coles and his wife in Israel
The first article in the series was published here.
The second article in the series was published here.
The third article in the series was published here.
ALL ISRAEL NEWS is committed to fair and balanced coverage and analysis, and honored to publish a wide-range of opinions. That said, views expressed by guest columnists do not necessarily reflect the views of our management or staff.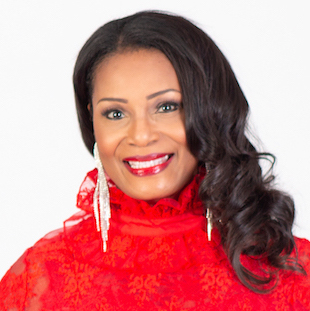 Dr. Ruth Pauline Plummer serves as president and CEO of Covenant Daughters Television Network and Covenant Daughters International Ministries. She also serves as the 1st Lady of Israel for the Church of God in Christ. She is a member of the ALL ISRAEL Advisory Board.
A message from All Israel News
Help us educate Christians on a daily basis about what is happening in Israel & the Middle East and why it matters.
For as little as $5, you can support ALL ISRAEL NEWS, a non-profit media organization that is supported by readers like you.
Donate to ALL ISRAEL NEWS
Current Top Stories
Comments