Opinion Blog / Guest Columnist
The Holy Land: A place of wonder, awe and impact
In a recent visit, one African-American bishop said visiting Israel brought the scriptures alive and meeting Ethiopian Jews stirred his intellectual curiosity
Bishop Arthur F. Mosely's group of young African Americans visited an Ethiopian cultural center in Israel. (Photo courtesy)
This is part of a series of articles on African-American pilgrimages to the Holy Land compiled by Dr. Ruth Pauline Plummer.
By Bishop Arthur F. Mosley
Growing up in the church, from childhood, I was exposed to biblical sites, people and events. To this day, I have a great love for scripture, always learning something new from God's Word.  

As much as I appreciate reading, studying, teaching and discussing God's Word, there is something special and empowering when one is able to be at the actual sites where biblical events took place. In other words, being in the places where Jesus, the disciples, and the early church lived and engaged in ministry is priceless. I was blessed to have had this experienced in the summer of 2022. Traveling with Black To Zion to the Holy Land has profoundly impacted me spiritually and intellectually.

During my 10-day pilgrimage, my group and I were blessed to experience firsthand many amazing biblical sites. For example, we sailed on the Sea of Galilee. This brief voyage gave me the opportunity to reflect deeply on two particular events in Jesus' ministry.

First, this is the sea that was raging with strong winds and massive waves. Jesus wakes from His sleep and takes control of the alarming situation He and His disciples were in. Jesus spoke "Peace, be still!"  After He spoke, there was a great calm. In comparison, there are times when our lives are stormy. However, we have the assurance that Jesus is still speaking to storms, telling them "Peace, be still!"  

Secondly, this is the same body of water Jesus walked on and even allowed Peter to walk on to come to Him. The hope, dream, and passion of every believer is to get closer to Jesus, even when life is difficult. However, there are times that the closeness seems impossible. We find ourselves sinking instead of progressing. But, as Peter cried out, "Lord, save me," we, too, cry out, "Lord, save me," and the same Lord Who reached out to Peter also reaches out to us, saving us from sinking situations. He restores us that we may be able to continue to make spiritual progress.

In addition, our group visited the Garden Tomb. This was especially impacting for me. Everyone seemed to be moved as they entered Jesus' empty tomb. However, for me, the amazing moment was when I came out of the tomb. Exiting the empty tomb assured me of our victory as believers in the Lord Jesus Christ. I felt this encompassing sense of victory. Because He lives, I live with assurance and victory.

The spiritual impact continued at Shiloh, Capernaum and other sites. However, I was intellectually stirred by the Ethiopian Jews. I was in complete awe and amazement as I listened to their stories and journey to Israel. Each story included struggle and determination. 

Although they are Israeli citizens, their struggle continues. Still, they are passionate about their faith and certain of their identity. This is their home! I confess that I left Israel wondering how does their story begin? What is their real history? Yes, there are various theories, but which one is most probable? I will continue to research this matter for myself.

My pilgrimage to the Holy Land blessed me immensely. My faith is stronger, deeper and richer. My desire to know and dig deeper into the rich heritage of the people has grown. 

I strongly encourage every believer to make it their goal to go to the Holy Land at least once. It is an unforgettable and unmatched place of wonder, awe, and impact.
The first article in the series was published here.
The second article in the series was published here.
ALL ISRAEL NEWS is committed to fair and balanced coverage and analysis, and honored to publish a wide-range of opinions. That said, views expressed by guest columnists may not necessarily reflect the views of our staff.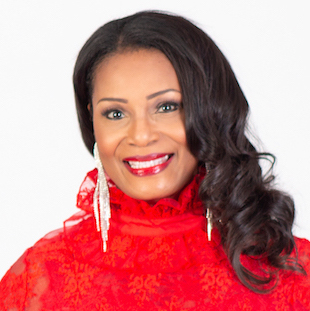 Dr. Ruth Pauline Plummer serves as president and CEO of Covenant Daughters Television Network and Covenant Daughters International Ministries. She also serves as the 1st Lady of Israel for the Church of God in Christ. She is a member of the ALL ISRAEL Advisory Board.
Popular Articles
A message from All Israel News
Help us educate Christians on a daily basis about what is happening in Israel & the Middle East and why it matters.
For as little as $5, you can support ALL ISRAEL NEWS, a non-profit media organization that is supported by readers like you.
Donate to ALL ISRAEL NEWS
Latest Stories
Comments