Opinion Blog / Guest Columnist
Is peace even in the vocabulary of Palestinian leaders?
Palestinian Authority President Mahmoud Abbas delivers a pre-recorded message at 2021 U.N. General Assembly, Sept. 24, 2021 (Photo: screenshot)
The United Nations, the United States, and the European Union are persistent in their pressure on Israel to make peace with Palestinian Arabs. However, the Palestinian leadership's glaring cultural and policy differences make it impossible to talk peace.
Examples of this truth are easy to find. Palestinian Authority (PA) President Mahmoud Abbas praises Latifa Abu Hmeid, the mother of six imprisoned Palestinian terrorists, calling her the Palestinians' "pride and glory." The PA daily, Al-Hayat Al-Jadida, called Hmeid a "Palestinian national emblem" who "nursed her sons on the milk of heroism, honor and pure nationalism until they became unparalleled knights on the path of resistance." Golda Meir, a former Israeli prime minister, once famously observed, "We will only have peace with [the Arabs] when they love their children more than they hate us." Latifa Abu Hmeid clearly would not agree.
Some consider it too harsh a response when the Israel Defense Forces (IDF) destroy the family homes of terrorists who have murdered Israelis. But in truth, the Israelis' real goal is that this act will serve as a deterrent—to keep parents from raising their children to hate (and then murder) Jews. In Latifa Abu Hmeid's case, her home was demolished and rebuilt repeatedly—due to the killing sprees of her six sons. 
Another policy that impels such Israeli measures is the deadly "pay to slay" strategy of Abbas, his Palestinian Authority, and Fatah leaders who attempt to pass off the policy's monetary rewards as "social security." The family of Khairy Alkam, the east Jerusalem Palestinian who murdered seven civilians on January 27, 2023, outside Jerusalem's Ateret Avraham Synagogue, has already received part of their monthly stipend of $1,700 (in American dollars). The U.S. Congress passed legislation in 2017 to stop making such violent acts profitable for terrorists and their families. Known as the Taylor Force Act, this legislation is designed to restrict assistance to the PA until it verifies that it has stopped Pay to Slay. The law carries the name of Taylor Force, a U.S. Army veteran of Iraq and Afghanistan who was murdered as a civilian in 2016 while vacationing in Israel. 
Former U.S. President Donald Trump signed the bill in 2018 and halted sending money to the PA. Since President Biden restarted that aid in 2021, he has sent half-a-billion dollars to the PA. The U.S. State Department has said that it is unable to offer firm proof that the PA is not using this financial aid for terrorist acts. In 2016, prior to the passage of the Taylor Force Act, The Jerusalem Post reported that Abbas and his Palestinian Authority awarded 35,000 families an astonishing $303 million—money that would have been much better used to provide decent jobs, food, and improved medical facilities for their population. 
Abbas has doubled down on his intent to keep "pay to slay" alive. The Jerusalem Post quotes him as saying, "We will not cut or prevent stipends to the families of the prisoners and martyrs, as some are trying to do." He promised: "If we are left with one penny, we will spend it on the families of the prisoners and martyrs."
In another revealing Palestinian custom, when a terrorist murders Israelis—whether men, women, or children—the streets in Palestinian territories within Judea and Samaria and in Gaza turn into celebrations. They give out candy treats to celebrate another dead Jew. So it was on January 27 of this year that Palestinians gleefully celebrated the murders of seven Israelis shot dead outside the Jerusalem synagogue. Not in a military conflict on the battleground, this was a distorted type of warfare carried out on a city street. 
Knives, pistols, and now cars are weapons. Such was the horror of February 10, 2023, where Alter Shlomo Lederman, a 20-year-old newlywed, was run over and died. Two young brothers, Asher Menahem Paley, 6, and Yaakov Yisrael Paley, 8, also died from this bus stop car ramming in Ramot, a northern Jerusalem neighborhood. 
Some Palestinian Authority policies extend into Palestinian schools, where students are brainwashed into hating Jews. An excellent memo published by the American Israel Public Affairs Committee (AIPAC) includes a 2022 report that grammar lessons for children promote a grisly idea: to "sacrifice their blood to liberate Jerusalem" and take up the "hobby" of dying as a martyr. More IDF members are required now to quell escalating hatred and murders. Younger Palestinian killers are taking on martyrdom, like the 13-year-old who murdered Staff Sgt. Asil Suaed, 22, a border police officer, during a routine bus inspection. The AIPAC memo calls for renewed demands toward Mahmoud Abbas to stop his growing incitement, which also abuses his own population with hate.
A very different cultural viewpoint operates within Israeli society. Indeed, Israeli businesses offer a stark contrast to Palestinian leaders who glorify hatred. A case in point is Barkan Industrial Park in Samaria, which exemplifies coexistence as a shining example of respecting not only its Jewish citizens but its Palestinian neighbors, as well. In one of my visits to Israel in 2019 with international Christian media, I was delighted that Samaria was on our agenda. The Lipski Plastics company hosted us. It is one of 146 companies that employ many thousands of Palestinians. CEO Yehuda Cohen gave us a tour around the huge factory where plastic and sanitization products are made. Since 2007, the Lipski company has made a significant mark for peace in the biblical heartland. Cohen employs both Palestinians and Israelis in managerial or regular positions. He explains, "The atmosphere is of one big family."
The factory pays a good Israeli salary, more than the Palestinian Authority jobs, and offers benefits—pension, recreation, vacations, etc.—to all employees. Walking around the factory, we experienced an atmosphere of cooperation and hard work. Cohen commented, "The people want to live in peace. It seems that working together also brings the hearts closer, regardless of ethnic or political identity. I believe that peace will be obtained not through boycotts, but through living together." I learned that the working relationships sometimes blossom into shared vacations. 
Palestinians who choose not to come under the spell of Abbas's terror policies wish to earn a good wage and provide their families with an excellent quality of life. They want to work side by side in Jewish-run businesses in the biblical heartland of Judea and Samaria. Barkan Industrial Park and numerous Jewish companies in other locations are committed to the business of peace. 
Nevertheless, since 2009 Abbas has declared "a thousand times no" to the idea of direct negotiations with Israel. Instead, he remains dedicated to glorifying and paying terrorists and their families. The 87-year-old Abbas is a father and grandfather, yet the state media and the education policies of this bloodthirsty leader are brainwashing children into becoming future terrorists. Any negotiators with Abbas, whether the UN, U.S. or Europe, would do well to recall this quote by Andrei Sakharov, Soviet nuclear physicist and human rights activist: "A country which does not respect the rights of its own citizens will not respect the rights of its neighbors."
This article originally appeared here and is reposted with permission.
ALL ISRAEL NEWS is committed to fair and balanced coverage and analysis, and honored to publish a wide-range of opinions. That said, views expressed by guest columnists may not necessarily reflect the views of our staff.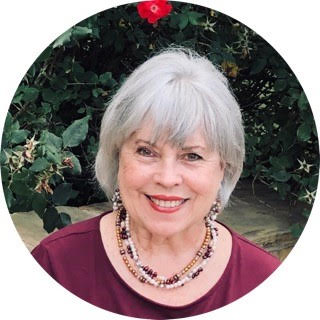 Arlene Bridges Samuels pioneered Christian outreach for the American Israel Public Affairs Committee (AIPAC). After nine years she retired and later worked part-time with International Christian Embassy Jerusalem USA. Arlene is now an author at The Blogs-Times of Israel and writes a weekly column at CBN ISRAEL. She has often traveled to Israel, including being invited three times by Israel's Government Press Office to their annual Christian Media Summit. Read more of her articles on her CBN Israel blog.
Popular Articles
A message from All Israel News
Help us educate Christians on a daily basis about what is happening in Israel & the Middle East and why it matters.
For as little as $5, you can support ALL ISRAEL NEWS, a non-profit media organization that is supported by readers like you.
Donate to ALL ISRAEL NEWS
Latest Stories
Comments