Is Bennett's refusal to meet his Palestinian counterpart a viable long-term policy? 
After Defense Minister Gantz met with Abbas, Bennett's opposition makes Israeli policy toward Ramallah seem contradictory and inconsistent. But is it?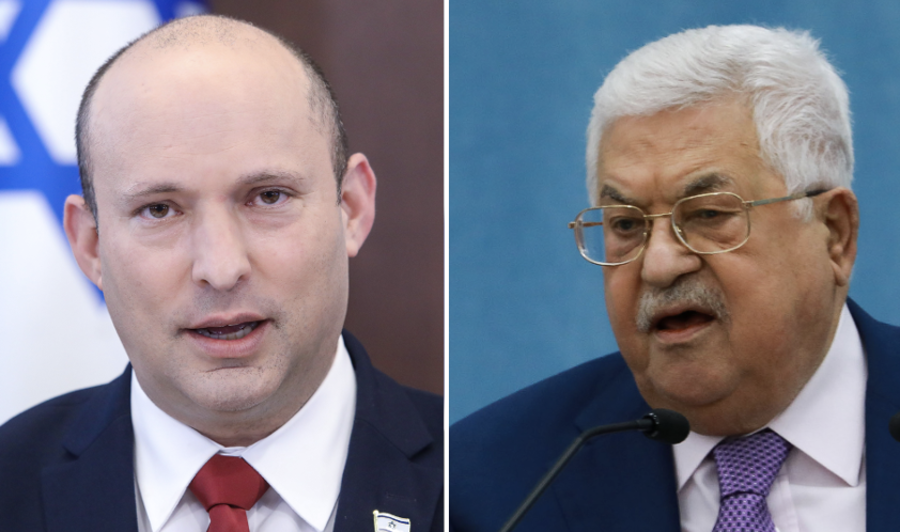 Prime Minister Naftali Bennett (Photo: Marc Israel Sellem/POOL), Palestinian Authority President Mahmoud Abbas (Photo: Flash90)
Israeli Prime Minister Naftali Bennett told Israeli media last week that he sees no reason for meeting with Palestinian Authority leader Mahmoud Abbas. 
The hawkish prime minister is also ideologically opposed to the establishment of a Palestinian Arab state. However, does this ideology translate into a viable foreign policy toward Israel's immediate Arab neighbors? 
Speaking to the Israeli public broadcaster Kan, Bennett articulated the reasoning behind his opposition to meet PA leader Abbas. 
"I don't see any logic in meeting someone who is suing IDF soldiers at The Hague and accusing them of war crimes, and at the same time paying salaries to terrorists. I don't see the logic in meeting him," declared Bennett. 
On the surface, Bennett's arguments seem sound. Many in Israel and abroad, who advocate a resolution of the Palestinian-Israeli conflict, have indeed been appalled by the Palestinian Authority's financial support of terrorism against Israelis and legal warfare against the Jewish state. While Abbas is often presented as "moderate" compared to the Islamic terrorist organization Hamas, Abbas has been criticized for frequently incorporating anti-Semitic themes in his incitement against the Jewish people and for inaccurately presenting the Jewish state as an "illegal," "racist" and "colonial" power. 
However, the reality is that Israel already maintains complex and often tense ties with the Palestinian Authority. In August, Israeli Defense Minister Benny Gantz met with Abbas in Ramallah to discuss security cooperation and financial assistance to the Palestinian Authority. 
Bennett's opposition to meeting Abbas, therefore, seems more ideological and makes Israel's policy toward Ramallah seem contradictory and inconsistent. 
While the despotic and corrupt Palestinian Authority is far from an ideal neighbor, Israel's government needs a consistent policy rooted in the reality that Israel's immediate Arab neighbors are not Switzerland or Denmark but the Palestinian Authority in Ramallah and Hamas in the Gaza Strip. No glamorous trips to the United Arab Emirates or Europe can change Israel's next-door reality. By refusing to even meet with Abbas, Bennett risks undermining Israel in the international arena by making the Jewish state incorrectly look like an opponent of peace. By contrast, former Prime Minister Benjamin Netanyahu, who is no admirer of Abbas, frequently offered at least in theory to meet with the PA leader while blaming Ramallah's policies for undermining Palestinian-Israeli peace prospects. 
Bennett also articulated his opposition to a Palestinian state.
"I oppose a Palestinian state. I think it would be a terrible mistake that would take the terrible situation in Gaza and recreate it in Judea and Samaria," Bennett told the Kan news outlet. 
While the security situation around Israel's borders is indeed challenging, critics have argued that a failure to implement a political separation between Israelis and Palestinian Arabs could eventually lead to a binational state that would undermine Israel's future as a Jewish and democratic state. 
While Bennett's predecessor Netanyahu was no champion of a Palestinian state, Netanyahu nevertheless articulated his opposition to a one-state solution. 
"I don't want a one-state solution. I want a sustainable, peaceful two-state solution, but for that circumstances have to change," Netanyahu told MSNBC in 2015. 
In practice, Netanyahu reluctantly outlined the establishment of a demilitarized Palestinian state in exchange for genuine peace and recognition of Israel as the nation-state of the Jewish people. However, as Netanyahu is fully aware, both Fatah and Hamas currently reject these conditions. While the two-state solution was never implemented on Netanyahu's watch, the former Israeli prime minister supported the establishment of such a political entity, at least in theory and under certain conditions. 
Today, Bennett needs to find a way to bridge his ideological opposition to a Palestinian state with a pragmatic policy that addresses the need for a political resolution to the seemingly intractable Palestinian-Israeli conflict while balancing security challenges with the demographic reality on the ground.
And while Bennett is a political hawk, he is not heading a right-wing government but a politically diverse government coalition that in 2023 will be headed by Yair Lapid, who today serves as Israel's centrist foreign minister. Lapid openly supports the establishment of a Palestinian state so, at the end of the day, Israel's leadership needs a consensus on the Palestinian issue that will unite the vast majority of Israelis and secure the future of the Jewish state.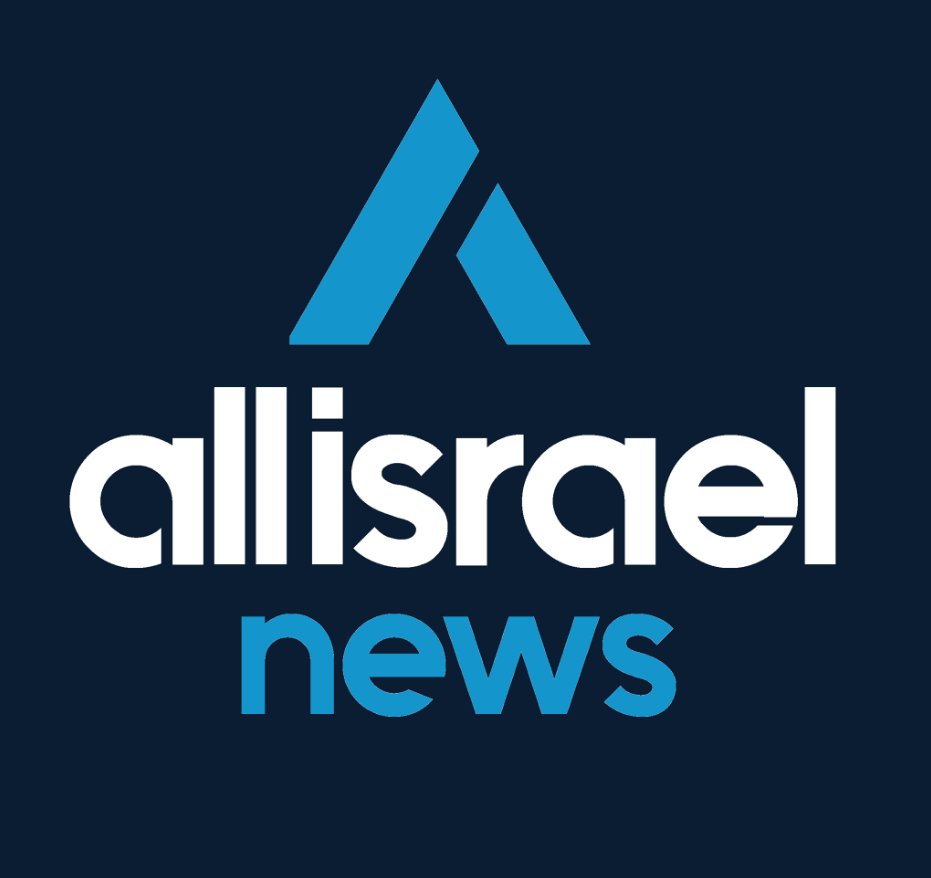 The All Israel News Staff is a team of journalists in Israel.
A message from All Israel News
Help us educate Christians on a daily basis about what is happening in Israel & the Middle East and why it matters.
For as little as $5, you can support ALL ISRAEL NEWS, a non-profit media organization that is supported by readers like you.
Donate to ALL ISRAEL NEWS
Current Top Stories
Comments