First high-level Israeli-PA meeting in 10 years signals policy shift with new government
Israeli defense minister meets Palestinian leader in Ramallah, seeks to build confidence; Says 'We aren't going anywhere, the Palestinians aren't going anywhere'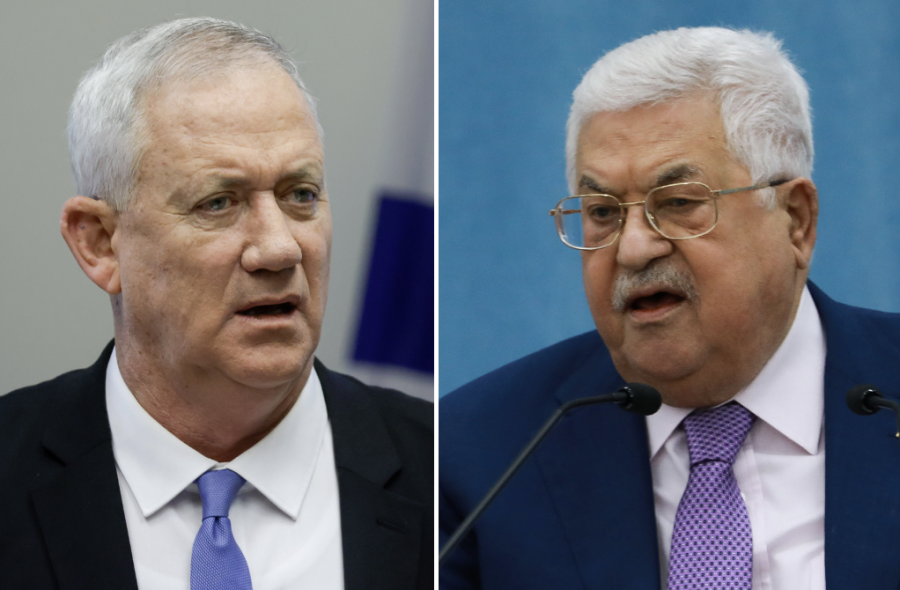 Israeli Minister of Defense Benny Gantz, PA President Mahmoud Abbas (Photos: Flash90)
Israeli Defense Minister Benny Gantz met with Palestinian Authority leader Mahmoud Abbas in Ramallah on Sunday night, the first high-level Israeli-PA face-to-face meeting in a decade.
Gantz's meeting with Abbas – which came as a surprise to most Israelis and Palestinians – was coordinated in advance with Israel's Prime Minister Naftali Bennett who just returned to Israel after his meeting with U.S. President Joe Biden in Washington D.C.
"I told Abu Mazen (Abbas' nom de guerre) that we aren't going anywhere and that the Palestinians aren't going anywhere. I went to the meeting in order to build confidence and preserve the interests of the State of Israel and the important ties we have with the Palestinian Authority, which I believe we need to strengthen," Gantz said. "As the Palestinian Authority gets stronger, Hamas gets weaker, and so long as it has greater governance, we will have more security and we will have to act less."
In a tweet following the meeting, the Israeli defense minister stressed that the focus was on economic and security related issues.
"This evening I met with PA [President] Mahmoud Abbas to discuss security-policy, civilian and economic issues," Gantz wrote.
The Israeli defense minister also confirmed that the two sides had discussed the complex challenges on the ground in the West Bank and in the Gaza Strip.
"We also discussed shaping the security and economic situations in the West Bank and in Gaza. We agreed to continue communicating further on the issues that were raised during the meeting," Gantz said.
It remains to be seen what effect the meeting will have on the situation on the ground or how it can influence the complex and tense bilateral relations between Jerusalem and Ramallah.
Nevertheless, in a series of goodwill gestures, Gantz reportedly offered Abbas a half-a-billion shekel loan (approximately $155 million). In addition, Gantz and Abbas also discussed ways to regulate the status of thousands of West Bank Arabs who work illegally in Israel. The two leaders also discussed how to streamline digital VAT accounting for PA-based businesses that purchase products and services from Israel.
While relations between Ramallah and Jerusalem have been frosty for years, both sides oppose the Islamist terrorist organization Hamas that rules Gaza and seeks to undermine the Palestinian Authority's rule in the West Bank. In early August, Israeli media reported that Hamas was seeking to escalate its terrorist activities in the West Bank.
Ramallah and Jerusalem have a shared security interest in preventing Hamas from increasing its terrorist base in the West Bank. In addition, Ramallah's reluctant cooperation with the Jewish state is connected to financial incentives and considerable international financial aid that has on average made West Bank Arabs more affluent than their more impoverished Gazan counterparts.
However, there are no indications that bilateral relations between the Israeli government and the Palestinian Authority will extend beyond security and economic cooperation in the near future.
In a recent interview with The New York Times, Bennett said that the Jewish state would neither annex any part of the West bank nor allow the establishment of a Palestinian Arab state on his watch. The hawkish Israeli prime minister also stressed that Jerusalem would remain Israel's undivided capital and would not serve as a capital of any other nation.
By contrast, the Palestinian Authority insists on establishing a state in the disputed territories with East Jerusalem as its future capital. While the United States recognizes Jerusalem as Israel's capital, most of the world does not recognize Israel's control of East Jerusalem.
Unlike Bennett, Foreign Minister Yair Lapid – a centrist – has expressed his support for a political two-state solution to the Palestinian-Israeli conflict. Time will tell whether this will eventually translate into a policy change in Jerusalem as Lapid is expected to formally take over as Israel's prime minister in 2023.
Meanwhile, Hamas and Islamic Jihad condemned Abbas for his "reprehensible" meeting with Israeli defense minister Gantz.
In a released statement, Hamas spokesperson Abd al-Latif al-Qanou accused the PA leader of betrayal.
"President Mahmoud Abbas's meeting with Israeli Defense Minister Benny Gantz is a stab in the back of the Palestinian people and what they have sacrificed. It is a betrayal of the blood of the martyrs," said al-Qanou.
Similar sentiments were expressed by the Palestinian Islamic Jihad spokesman Tareq Silmi.
"The meeting between Abbas and Gantz is a stab [in the back] to our people. The blood of the children killed by the occupation army on the orders of Gantz is still on the ground and has not dried up yet," Silmi said.
The international community generally favors a two-state solution to the seemingly intractable Israeli-Palestinian conflict. Its implementation has been undermined by internal Palestinian divisions and continued opposition to the existence of a Jewish nation-state.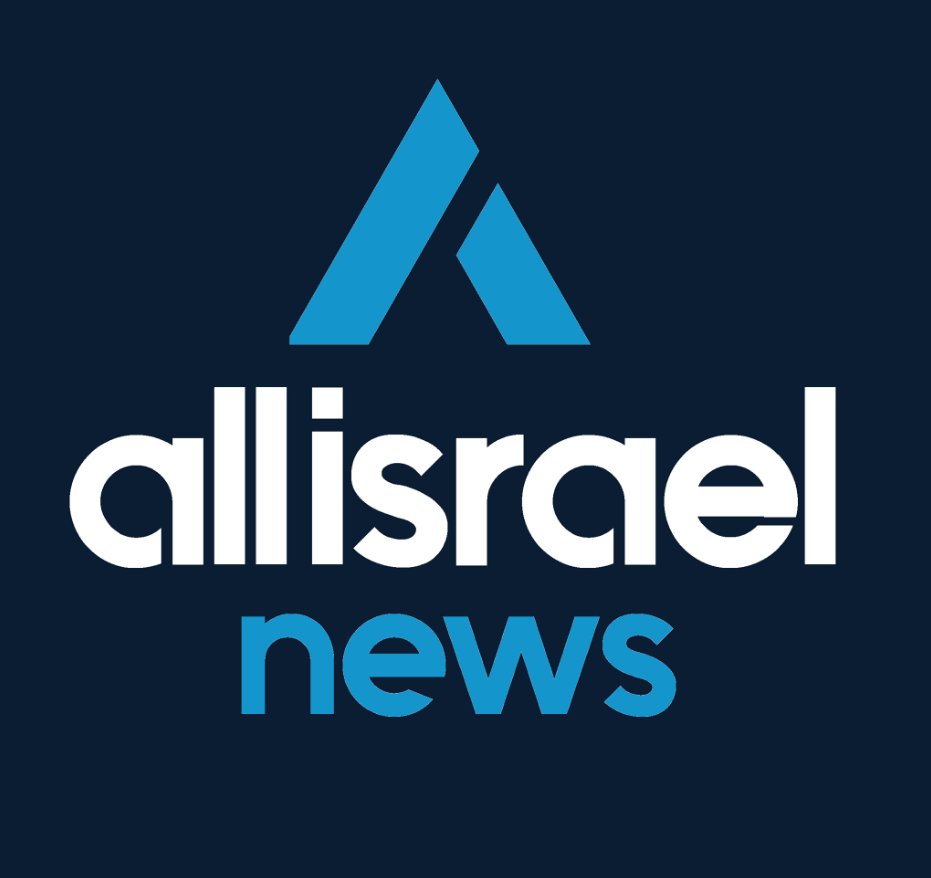 The All Israel News Staff is a team of journalists in Israel.
A message from All Israel News
Help us educate Christians on a daily basis about what is happening in Israel & the Middle East and why it matters.
For as little as $5, you can support ALL ISRAEL NEWS, a non-profit media organization that is supported by readers like you.
Donate to ALL ISRAEL NEWS
Current Top Stories
Comments