A reflection on 'The Outpouring' at Asbury University two months later
As the event that marked a 'spiritual revival' comes to an end, many pray and watch to see even greater impact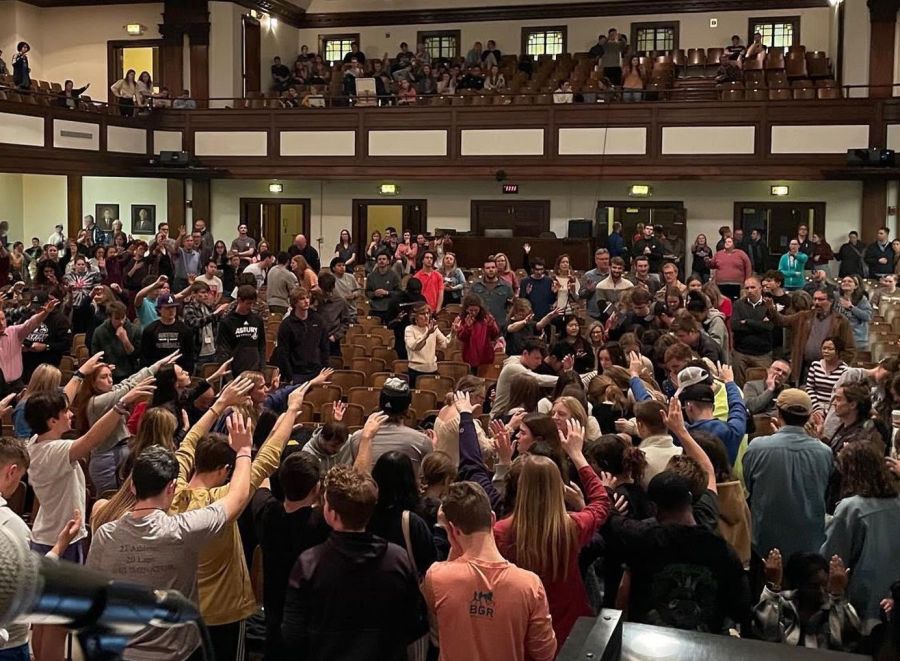 Students and others at Asbury University pray with arms extended during a continuous worship meeting that began Feb. 8, in Wilmore, Kentucky. (Photo: Josh Sadlon/Focus on the Family)
Just two months ago, the first reports began trickling in about an amazing time of worship and prayer at Asbury University in Wilmington, Kentucky.
What started as a normal student chapel service on Wednesday, Feb. 8, didn't end that way.
Many students refused to leave the chapel, continuing to worship and pray overnight.
Days later, the worship and prayer hadn't stopped.
What began as a movement of university students on one campus began to spread.
Students and professors joined in praying, singing and repenting. And they were soon joined by others.
People began to come from other towns, other states and other universities.
Those who came were not all Methodists. They were Baptists, Presbyterians, Pentecostals, Charismatics and non-denominational Christ followers.
There were lines of hundreds of people just waiting to get into the auditorium where the worship and prayer was taking place. Asbury Seminary, a separate institution across the street, opened two of its chapels to accommodate the large numbers of people coming with a hunger to experience God.
The small town of Wilmore, Kentucky, home of the university, only hosts about 6,000 residents. But within days, over 20,000 people had arrived, and by the end of 'The Outpouring', the university registered over 50,000 guests had stepped foot on the campus, besides the students.
Over 100 news outlets also visited Wilmore and Asbury University to record what was happening.
People arrived from other countries, eager to experience the move of the Holy Spirit.
The town and the university were struggling to cope with the large numbers of guests, hungry to experience a move of God. Many were hoping to take that movement back to their own colleges, universities and churches.
In fact, according to the university, over 280 different colleges and universities were represented by students at the event they have since named: "The Outpouring."
They estimate that between 400-500 individuals gave their lives to Jesus for the first time during the 16 days of continuous prayer, worship and repentance.
Asbury University was also amazed to see the response of those at the school who pitched in to help take care of the thousands coming to 'The Outpouring.'
University President Dr. Kevin Brown said, "We had so many volunteers come to our campus who gave up time, energy and resources at a great cost to themselves to make these last few weeks a reality."
Many local restaurants came to "feed our students and feed our guests," he added.
Brown also spoke about the "great support" from local churches who stepped forward to offer assistance and support to "so many individuals." Many alumni from the school also came to help, with more than 1,300 volunteers having participated.
Brown said such assistance included food, security, logistical support and ushering, "everything that was necessary to make this a possibility both for our students and for over 50,000 guests that came to our campus."
In light of all the publicity based on the size of the event, Brown is quick to say that they are praying the focus of 'The Outpouring' will be Jesus.
"I want to pray for our students specifically that we would be forever marked, and as we talk about this story that it wouldn't be about Asbury, it would be about Jesus," he said. "It wouldn't be about an extraordinary event; it would be about Jesus. That everything would be vertical."
In order to keep the focus away from the university, Brown had even ordered a halt to fundraising efforts while 'The Outpouring' took place so the university "would not be seen as taking advantage of what God was doing."
The decision was made in spite of the increased financial burden the university incurred by taking on so many unexpected visitors. Instead, Asbury decided to trust in "faith that God would provide the resources to host whatever He was doing."
Now that the activities of 'The Outpouring' have officially ended, many at the university and around the world are praying and watching to see a greater impact that will continue to be felt around the world.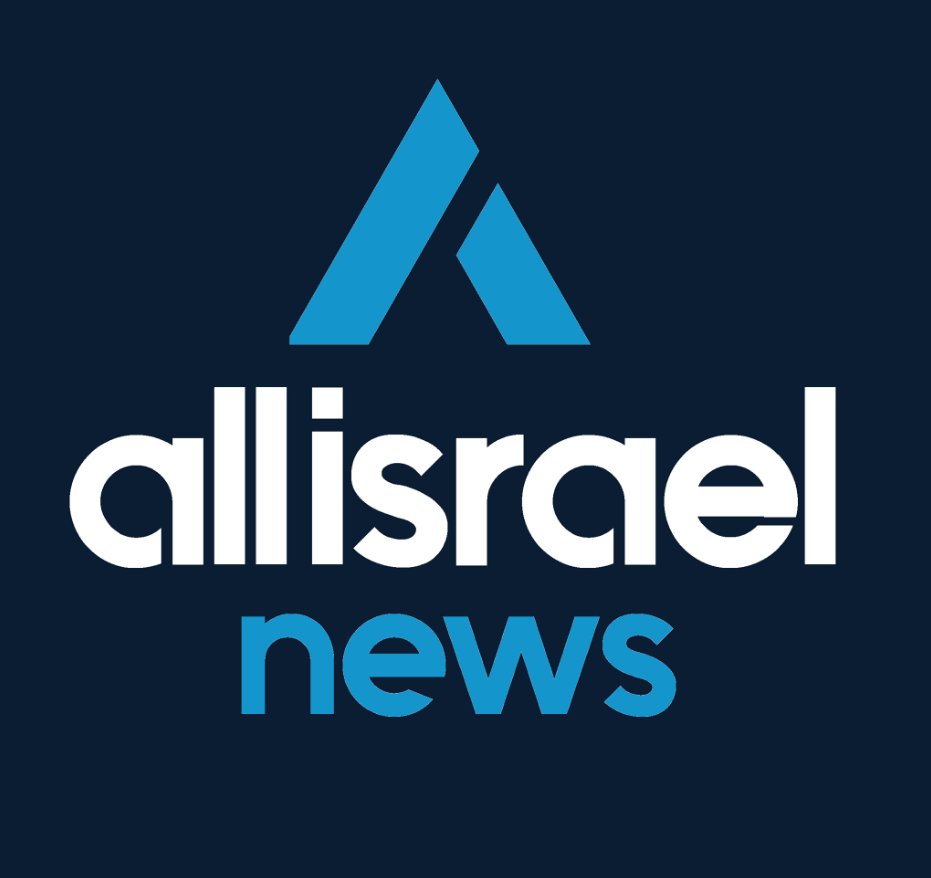 The All Israel News Staff is a team of journalists in Israel.
A message from All Israel News
Help us educate Christians on a daily basis about what is happening in Israel & the Middle East and why it matters.
For as little as $5, you can support ALL ISRAEL NEWS, a non-profit media organization that is supported by readers like you.
Donate to ALL ISRAEL NEWS
Current Top Stories
Comments