As Israeli government enters a period of uncertainty, meet Yair Lapid – could he be Israel's next prime minister?
With the political world teetering on the brink of disarray, Lapid could become prime minister a lot quicker than he planned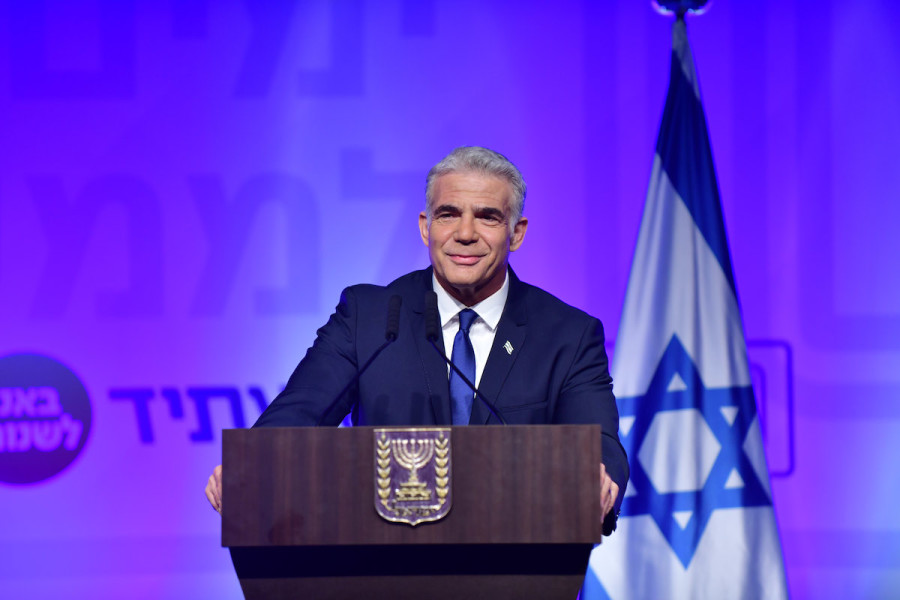 Foreign Minister Yair Lapid speaks at a Yesh Atid party conference to mark 100 days for the formation of the government, Sep. 22, 2021. (Photo: Tomer Neuberg/Flash90)
The No. 3 on the ALL ISRAEL NEWS list of the top 22 Israelis to watch in 2022 just might be on the brink of becoming No. 1. 
Currently, Israel's foreign minister and alternate prime minister, Yair Lapid is set to take over in 2023 under a rotation deal.
But, one Knesset member's decision yesterday that she will not vote with the coalition has set the ball rolling toward a possible series of events that could propel Lapid to the top spot in an interim government should this one collapse. 
Meet Yair Lapid, leader of a centrist party, but now an influential figure in Israel's government and successful foreign minister. He has become the first Israeli foreign minister to visit new allies such as Bahrain, the United Arab Emirates and Morocco, strengthening the historic Abraham Accords. He also visited D.C. in an effort to patch Israel's relations with Democrats. 
Before he entered politics, Lapid was a TV broadcaster. He founded his own party, Yesh Atid (There Is A Future) in 2012 and served as finance minister in then-Prime Minister Benjamin Netanyahu's coalition government from 2013-2014. Before Lapid got into politics, his name was already known, thanks to his father, Yosef "Tommy" Lapid, also a journalist-turned-politician who founded the moderate Shinui (Change) party. The elder Lapid served as both justice minister and even deputy prime minister.
Yesh Atid gained the second highest number of seats in the Knesset after the most recent elections a year ago. With his 17 seats, Lapid brokered a power-sharing deal with Naftali Bennett whose party, Yamina, earned merely seven seats. Bennett, however, commanded a right-wing bloc that could help oust Benjamin Netanyahu from power if Lapid and Bennett worked together. 
And if they agreed to take on the Islamic party, Ra'am, with its four seats. 
With all of these variables, Lapid and Bennett secured a slim majority of 61 seats in the 120-seat Knesset. It was shaky, but it was enough for a government. Under the arrangement, Bennett would serve as prime minister first and Lapid would take over in September 2023.
With such disparate characters and varying political ambitions, few people expected the coalition to last. But it has survived nine months. 
That was until Wednesday when one of Bennett's party members served notice that she will no longer vote with the coalition. 
Now the coalition is fighting for its very survival. 
If just one of the remaining 60 coalition members bolt, the opposition can pass a bill to disperse the Knesset and take Israel to a new election. If that passes, Lapid would become prime minister until a new government can be formed.
This is the result of the rotation-sharing agreement between Bennett and Lapid, a deal based on the one previously arranged in the last government between then-Prime Minister Benjamin Netanyahu and Defense Minister Benny Gantz. This clause – that mandates the alternate prime minister preside as interim prime minister – was put in place to safeguard the rotation deal and guarantee that the first prime minister would transfer power. 
There is another scenario. Netanyahu could get another party leader – such as Gantz, head of Blue and White party – and offer a deal where they form a majority and replace the current government without going to fresh elections. 
Since all the polls are predicting a continued deadlock, Lapid – serving as interim prime minister – may, in fact, be looking at a long tenure as head of the Israeli government.
Since he founded ALL ISRAEL NEWS, Editor-in-Chief Joel Rosenberg has interviewed Lapid twice, here (Why is Israeli opposition leader Yair Lapid reaching out to Evangelicals when remarkably few Israeli leaders do?) and here (Yair Lapid – Israel's centrist and telegenic foreign minister – keeps surprising his critics with one unexpected success after another)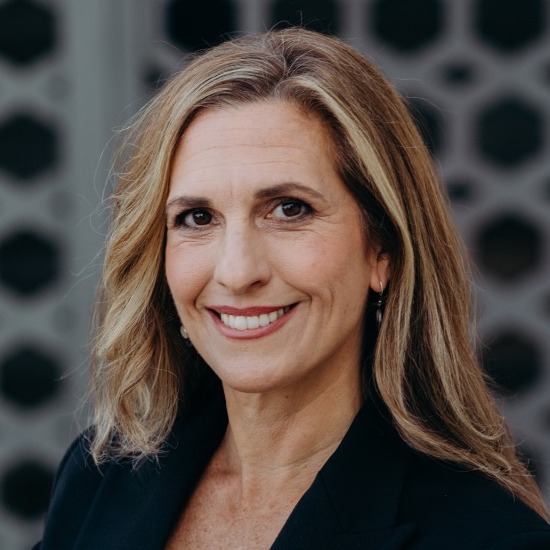 Nicole Jansezian is the news editor for both ALL ISRAEL NEWS and ALL ARAB NEWS and senior correspondent for ALL ISRAEL NEWS
A message from All Israel News
Help us educate Christians on a daily basis about what is happening in Israel & the Middle East and why it matters.
For as little as $5, you can support ALL ISRAEL NEWS, a non-profit media organization that is supported by readers like you.
Donate to ALL ISRAEL NEWS
Current Top Stories
Comments