Are the members of the Jewish Power party radicals, activists or ideological diehards?
Some reports say that the followers of list leader Itamar Ben Gvir make him look like a moderate
New member of the Knesset Limor Son-Har Melech seen a day before the opening session of the Knesset in Jerusalem, Nov. 14, 2022. (Photo: Yonatan Sindel/Flash90)
Jewish Power surged in the Nov. 1 election earning six seats and bringing first-time and relatively unknown politicians who have now been sworn in to the 25th Knesset.
With no political record to point to, we know very little about them. What little we can gather comes through either left- or right-wing media sources, both slanting for or against the far right-wing party's philosophy.
The left considers them to be extremist while the right paints a more conciliatory, positive picture of them as Jews seeking to reclaim the biblical heartland.
Nevertheless, here is a cursory look at the six members of Jewish Power (Otzma Yehudit in Hebrew) who will be shaping policy in the next government.
1. Itamar Ben Gvir
Itamar Ben Gvir was the clear winner and the "monster phenomena" of this election. On election night, Ben Gvir was greeted by his supporters who exuberantly chanted he is the next prime minister. "I'm only 46 – there's still time," he responded.
The young politician, who has already served in the Knesset, has been dabbling in political activism from the age of 14 and was rejected by the Israel Defense Forces for his association with the Kach party – designated a terror group by Israel.
The activist-attorney-turned-politician made a career out of defending suspects in Jewish terror cases and other hate crimes including two Jewish teens accused in the arson attack that killed three members of a Palestinian family and the man convicted of setting fire to the Church of the Loaves and Fishes in 2015.
At the election night ceremony, he thanked Bentzi Gopstein – director of the radical anti-assimilation group Lehava, who has led violent protests at both Messianic Jewish and Christian events and once said Israel should expel all Christians.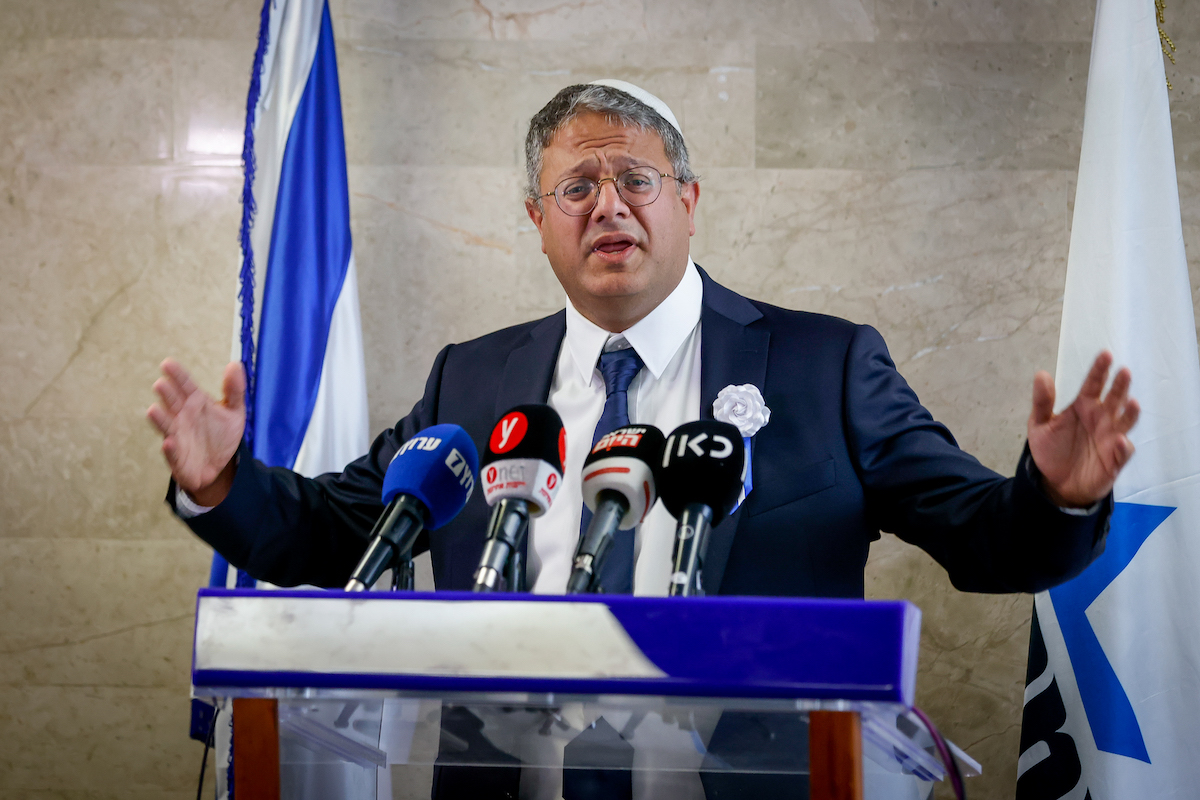 Head of Jewish Power party MK Itamar Ben Gvir speaks during a faction meeting at the Knesset, Jerusalem, Nov. 15, 2022. (Photo: Olivier Fitoussi/Flash90)
Most recently, Ben Gvir brandished his gun on at least two occasions against Arabs – once at a protest in Jerusalem's Sheikh Jarrah neighborhood and another time at parking attendants.
He has been convicted of incitement to racism, destroying property, possessing a "terror" organization's propaganda material.
Ben Gvir's stance on security – he advocates deporting terrorists – and his frequent visits to the Temple Mount resonated with Israelis across the spectrum who are concerned about the Jewish character and safety of the State of Israel.
In recent rallies leading up to the election, his supporters modified their chant from "Death to Arabs" to "Death to terrorists."
2. Yitzhak Wasserlauf
Wasserlauf, 30, is youngest member of the 25th Knesset. According to one report, Wasserlauf favors the deportation of non-Jewish African asylum seekers and has been characterized as an anti-Palestinian activist.
He takes a tough stance on security: "A soldier in battle needs to be focused on how to fight and win. Stones can kill and a terrorist who throws stones should be shot."
"Nowadays, when a soldier goes out to battle, he needs to first plan which lawyer he'll take and what the military prosecutor will accuse him of the next day while he's sitting comfortably in his suit and black robe in an air-conditioned room," Wasserlauf said on Army Radio.
A Ben Gvir loyalist, Wasserlauf split his army service between a yeshiva and a combat unit.
Regarding issues of Judaism, he said the Reform Jewish movement "brought enormous destruction to American Jewry, assimilation is a terrible blow. They make a mockery of religion."
3. Almog Cohen
Ben Gvir has called Cohen "the warrior from the Negev." Indeed, Cohen, 35, established a civilian patrol (referred to in some accounts as an armed militia or vigilante group) to "fight crime among Bedouins." He had previously served in the Israel Police for 11 years after his army service.
Cohen scrubbed his social media accounts before the election, but some posts were captured in media reports. In one, he referred to the Justice Department as "the attack dogs of post-Nazism."
He also recently published a photo of himself as a police officer kneeling over three Bedouins with the caption: "Those down there remember what I did in the army." The post, however, enabled the men in the photo to identify Cohen and press charges. They testified that Cohen and other officers assaulted them, urinated on them and threatened them with "a bullet to the head."
Cohen also called for an operation against Bedouins in the Naqab, which he called "Crystal Night."
4. Rabbi Amichai Eliyahu
Eliyahu is married, has six children and is the son of the Chief Rabbi of Safed Rabbi Shmuel Eliyahu and grandson of Rabbi Mordechai Eliyahu, a former chief Sephardic rabbi of Israel.
This religious heritage perhaps underscores Eliyahu's statement that he wants to connect all Israel's citizens "under a banner of love for Torah, love for the nation of Israel and love of the land of Israel."
Ben Gvir called him "an authentic representative of the knitted and transparent kippah-wearing public who is fighting for Jewish identity."
Eliyahu criticized former Minister of Transportation Merav Michaeli – who had a baby through surrogacy – when she promoted public transportation on Shabbat.
"Whoever bought a child on Amazon, will not educate us," he said.
Eliyahu opposes LGBT relationships: "It is forbidden, it is the opposite of Judaism, it is against the will of [God], it is not natural, it is not normal, it is not healthy. It's bad."
Eliyahu's father has said that rental or sale of Jewish-owned property to Arabs is forbidden, as is women serving in IDF combat units.
5. Tzvika Fogel
Brigadier Gen. Tzvika Fogel, married and a father of three, is a member of the Israel Defense and Security Forum – an organization that supports annexation of the Jordan Valley.
"An Arab who throws a stone at a soldier should be shot in the head, a Jew who throws a stone at a soldier should be educated," he was quoted as saying.
Fogel, 65, served as head of the Southern Command, and commander of the fire coordination center of the Southern Command during Operations Cast Lead and Pillar of Defense in Gaza. He served during the Lebanon wars of 1982 and 1996.
His columns have appeared in Jewish News Syndicate.
6. Limor Son-Har Melech
Son-Har Melech, is a 43-year–old mother of 10 and a legend among Jewish settlers in Samaria – the northern West Bank.
She lived in Homesh with her husband, Shuli Har Melech, who was killed in a terror attack in 2003. Son-Har Melech – who was pregnant at the time – was injured in the shooting and went into labor, giving birth to their daughter that same night. Homesh – now considered an illegal outpost – began as a secular Israeli community built on Palestinian land, but was later forcibly evacuated by Israel in 2005. Son-Har Melech was among those evacuated in 2005, her home demolished.
Son-Har Melech remarried later with her two children and had another eight children with her husband, Yehuda. On the day she was sworn into the Knesset, three of her children protested a Palestinian terror attack that left three Israelis dead.
"Proud of my children who were not ready to sit at home while the blood of our brothers was spilled like water, and went out to demonstrate this evening at the Shavei Shomron intersection in protest of the security lawlessness," she wrote on Twitter. "I am finishing a long day in the Knesset, but despite the swearing in of the Knesset and the excitement, the joy is not complete. When Jews are murdered, we cannot sit idly by, and we must stop our routine and fight for these to be the last victims."
OTHERS
Tzachi Eliyahu is expected to get into the Knesset on the "Norwegian law" which allows a minister who serves in the Cabinet to resign from the Knesset and hand over his or her seat to the next person on the party slate.
According to a report in Channel 12, Eliyahu offered his vacation rental property to Israelis accused of gang-raping a British tourist in Cyprus in 2019. The news report also showed a picture of him urinating on a Palestinian flag and another of a tattoo on his back of the Old City skyline and caption, "Jerusalem is the capital of Israel."
Elisha Yered, spokesman for Son-Har Melech, also served as the spokesperson for the Hilltop Youth, a group of ultra-nationalist Jewish settlers who build illegal outposts and frequently clash with both Palestinians and Israeli security forces.
Only 22, Yered was arrested in August for looting a Palestinian warehouse. The news report showed a video of him stealing equipment from Palestinian farmers and an interview in which he said, "Whoever wants peace lives in fear. I don't want peace – I am the landlord here."
However, he told the right-wing Arutz 7 outlet that "after years of working in public relations from 'the office' on the hilltop or from the pasture with the sheep via cellphone, we will have to get used to working in the halls of the Knesset… I hope not to screw up too much, pray for me."
Yered figured prominently in Channel 12's report on the Hilltop Youth in which he said that "the hills are the scene of a war that according to Jewish law one is required to wage."
Another Jewish Power associate, Moshe Ben Zikri was arrested four years ago when he attempted to break onto the stage at the Jerusalem Pride parade. And Ronen Yisraeli, head of Jewish Power in Ramle, was recorded in a phone conversation organizing a gang with weapons to confront a group of Arabs in the city.
Lastly, Ben Gvir's advisor – Chanamel Dorfman – "helped establish an organization that donates money to incarcerated Jewish terrorists and extremists, including former prime minister Yitzhak Rabin's assassin Yigal Amir," according to a Channel 13 expose.
The organization, Shlom Asiraich, supposedly raises money for several unsavory Israelis serving jail time including:
Yosef Chaim Ben David who killed 16-year-old Palestinian Muhammad Abu Khdeir in 2014, beating him and setting him on fire

Amiram Ben Uliel, who set fire to a Palestinian home killing three people including a 1-year-old boy

Jack Teitel, who murdered two Palestinians in separate incidents and planted a bomb at the home of a Messianic pastor nearly killing the man's 16-year-old son

Yishai Schlissel, who stabbed Shira Banki, 16, to death during the 2015 Jerusalem Pride Parade
Dorfman said the Channel 13 report was wrong.
"Today you're repeating this story and presenting facts that don't have any connection to reality. We will meet in court. Get ready to pay up," he said.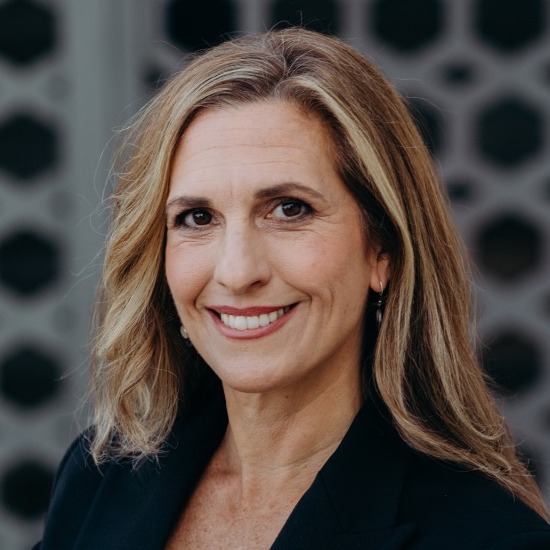 Nicole Jansezian was the news editor and senior correspondent for ALL ISRAEL NEWS.
Popular Articles
A message from All Israel News
Help us educate Christians on a daily basis about what is happening in Israel & the Middle East and why it matters.
For as little as $5, you can support ALL ISRAEL NEWS, a non-profit media organization that is supported by readers like you.
Donate to ALL ISRAEL NEWS
Latest Stories
Comments