RISKY BUSINESS: Why is Netanyahu aligning himself with a far-right political party widely denounced as 'extremist' and 'racist'?
Itamar Ben Gvir and Bezalel Smotrich are two of the most controversial figures in Israeli politics, yet Netanyahu sees them as vital to victory — here's the story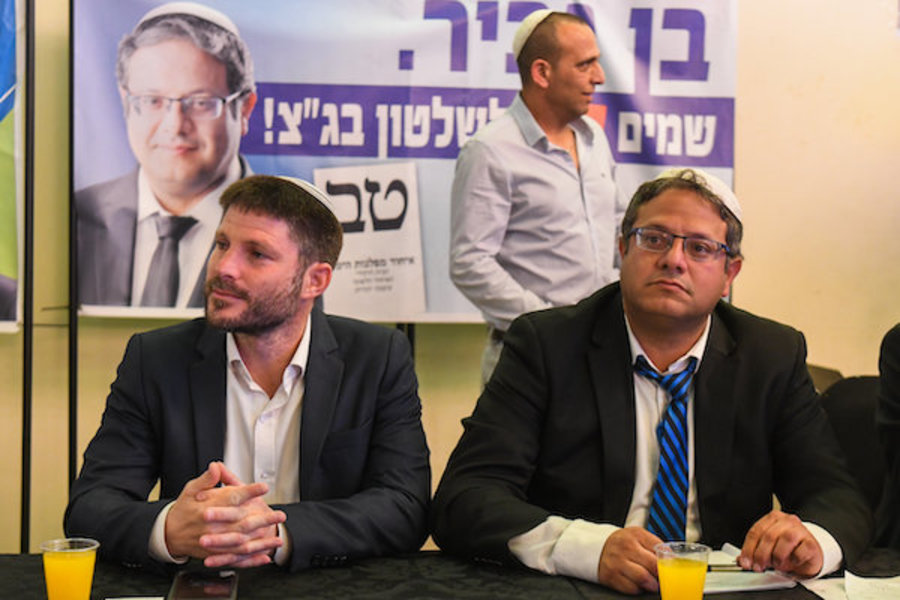 Otzma Yehudit party member Itamar Ben Gvir (R) speaks with Head of the National Union party MK Betzalel Smotrich seen during an elections campaign event of Otzma Yehudit party in Bat Yam, April 6, 2019. (Photo: Flash90)
If you could judge a lawyer by his clients, what would that say about Itamar Ben Gvir, head of the Jewish Power party?
The firebrand, activist-attorney turned politician has been called a radical and an extremist who leads a party that many Israeli leaders call racist.
While that is a strong charge, consider that the Jewish Power party is comprised of disciples of the late Rabbi Meir Kahane, whose political party, Kach, was banned in Israel because its platform "incited racism," and was declared a terrorist organization by the United States.
And as a lawyer? Ben Gvir's "client list reads like a 'Who's Who' of suspects in Jewish terror cases and hate crimes in Israel," the Israeli daily, Haaretz, wrote.
Among Ben Gvir's clients are two Jewish teens accused in the arson attack that killed three members of a Palestinian family – including a baby – while they slept. Ben Gvir also defended the man convicted of setting fire to the Church of the Loaves and Fishes in 2015.
And, notoriously, he has defended Bentzi Gopstein, director of the radical anti-assimilation group Lehava, accused of incitement, racism and terrorism. Gopstein has led violent protests at both Messianic Jewish and Christian events and once said Israel should expel all Christians.
"You understand that I don't do it for the money," Ben Gvir told Haaretz in 2016. "In the best-case scenario, I cover my gas expenses. The reason I do it is because I truly believe I need to help these people."
Strange bedfellows or political allies?
For this election, Ben Gvir merged his Jewish Power (Otzma Yehudit) with another far right-wing, Orthodox and nationalist party – the Religious Zionism party led by Bezalel Smotrich. Separately, both parties would have been hard-pressed to get enough votes to cross the threshold into the Knesset.
The radical Zionism of the Ben Gvir/Smotrich union is the antithesis to the Arab parties in the government. Actually, in February, Ben Gvir, appealed to the Central Elections Committee to disqualify most Arab candidates including the entire Joint List and Mansour Abbas' Islamic Ra'am Party, claiming they sympathize with terror organizations.
The Jewish Power-Religious Zionism partnership was brokered by none other than Prime Minister Benjamin "Bibi" Netanyahu himself, and for good reason: Their slate would assure a Netanyahu-led coalition at least four desperately needed seats.
In return, either of these men could negotiate a cabinet position. In an attempt to distance himself from Ben Gvir, Netanyahu has said he would not appoint Ben Gvir to a cabinet position.
"He can want a lot of things but he will not be the 61st finger because we will get more. Ben Gvir cannot be a minister in my government," Netanyahu told Channel 12 news.
Running on its own in 2019, Jewish Power received only 83,000 votes, not enough to make it into parliament.
Incendiary beliefs
Both Jewish Power and Religious Zionism favor a one-state solution with Jewish Power calling for Palestinians to pledge loyalty to the Jewish state or be expelled. The Jewish Power platform contains several controversial positions and inflammatory language such as Israel's unilateral annexation of "all parts of the Land of Israel that were liberated in the Six-Day War" including the West Bank and Jordan Valley.
Writing in Ynet, Moti Sklar calls Ben Gvir's faction "an extremist nationalist party that all but hates all Arabs. It is the party that calls for the expulsion of Palestinians from the country. His alliance with the extremist Lehava movement, which opposes the marriage of Jews and Arabs, is repugnant."
Ben Gvir recently clarified that his party is "not following in the footsteps of Rabbi Kahane," but that he draws inspiration from him.
An anathema in Israeli politics
Several Israeli politicians have lined up against Ben Gvir's involvement in government. Opposition leader Yair Lapid said it was a "disgrace" that Netanyahu was "trying to push" Jewish Power into parliament.
Right-winger Naftali Bennett, head of the Yamina ("Rightward") party, has consistently refused to hitch his party with Ben Gvir's.
"I won't include on my slate someone who keeps a photograph in his living room of a man who murdered 29 innocent people," Bennett declared last year, referring to a picture of Baruch Goldstein who massacred Muslim worshippers in Hebron in 1994. "There are some ideological lines. Instead of building, they are breaking. Instead of fixing, they are rioting. This is a deep contempt for the State of Israel and its institutions, disdain for IDF commanders and security forces. In their view, violence is fine… Friends, it is terrible."
Gideon Sa'ar, head of the New Hope party and a former Netanyahu acolyte, criticized the prime minister for making a deal with Ben Gvir.
"Netanyahu has reached the point where that it's his way to muster a coalition – with extremists like Ben Gvir," Sa'ar said in February.
American Jewish lobbies have also lined up to condemn the party.
"The views of Otzma Yehudit are reprehensible. They do not reflect the core values that are the very foundation of the State of Israel," the American Jewish Committee said in 2019.
Last month, the Democratic Majority for Israel, said it would be "shameful if these extremists entered Israel's parliament."
"Otzma Yehudit's racist beliefs are completely at odds with the values of the State of Israel and should have no place in Israeli institutions," the organization said.
Background
An Orthodox Jew whose kippah is famously often askew, Ben Gvir was raised secular, but became religious – and radicalized – as a teenager. He was exempted from mandatory army service due to his involvement in Jewish extremist movements.
According to a 2019 article, he had been indicted 53 times since his youth and was cleared 46 times. He became a lawyer so he could defend himself.
When he was 19, Ben Gvir – on television – flashed an emblem supposedly from Yitzhak Rabin's Cadillac just a few weeks before the prime minister was assassinated.
"We got to this symbol. We'll get to him," he said at the time.
What about Smotrich?
For his part, Smotrich is considered far more "kosher" in comparison. Though he too is on the far right, his Religious Zionism party has merged with other parties in the past such as Bennett's – but without Ben Gvir.
Smotrich, however, is no stranger to controversial statements.
In 2019, he declared that the State of Israel should be run "according to the Torah and halacha (religious law)," drawing the ire of most Israelis who do not strictly observe Judaism, let alone Christian and Muslim citizens.
Then there are his highly questionable statements regarding Israeli Arabs and a suggestion that hospitals be segregated.
"There are mental gaps, and it's more comfortable for both sides to be with themselves," Smotrich wrote on Twitter. "It's really not racism."
It's "natural that my wife wouldn't want to lie next to someone who just gave birth to a baby, who may want to kill her baby 20 years from now," he tweeted.
He once referred to the higher birthrate in Arab-Israeli populations as a demographic "time bomb" that Israel needs to defuse. He also called Arab citizens, "guests" in Israel.
Smotrich famously called the annual gay pride parade in Jerusalem the "abomination parade" and actively opposes LGBTQ causes.
Conclusion
And that might be one point of agreement with another candidate that, paradoxically, Netanyahu has also courted – Mansour Abbas, head of the Islamic Ra'am party, which sits on the other side of the Israeli political spectrum.
The question remains whether Abbas would even agree to sit in a coalition with the likes of Ben Gvir and Smotrich. Or whether they would agree to sit with him.
But, as the saying goes: Politics makes for strange bedfellows.
In any case, it seems that the fate of this election rests on these small parties – extreme Jewish and extreme Muslim parties – and perhaps even on their unlikely cooperation.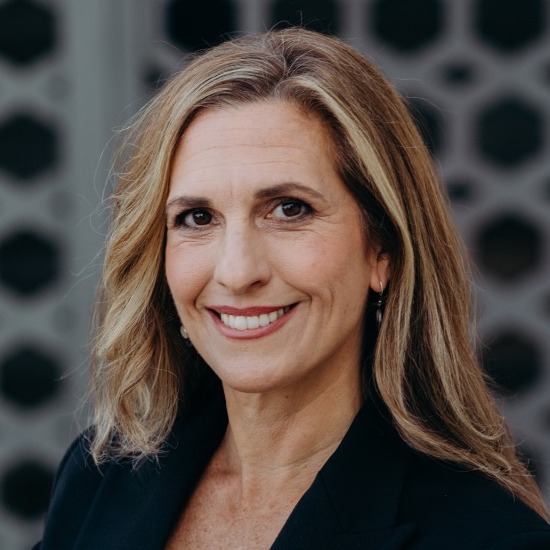 Nicole Jansezian is the news editor for both ALL ISRAEL NEWS and ALL ARAB NEWS and senior correspondent for ALL ISRAEL NEWS
A message from All Israel News
Help us educate Christians on a daily basis about what is happening in Israel & the Middle East and why it matters.
For as little as $5, you can support ALL ISRAEL NEWS, a non-profit media organization that is supported by readers like you.
Donate to ALL ISRAEL NEWS
Current Top Stories
Comments