Arabs and Jews stand together – and build businesses together – shining hope in Israel 
Israel Firstfruits founder, Mordechai Wiseman, tells ALL ISRAEL NEWS: "This kind of unity is not uniformity, but a deliberate choice"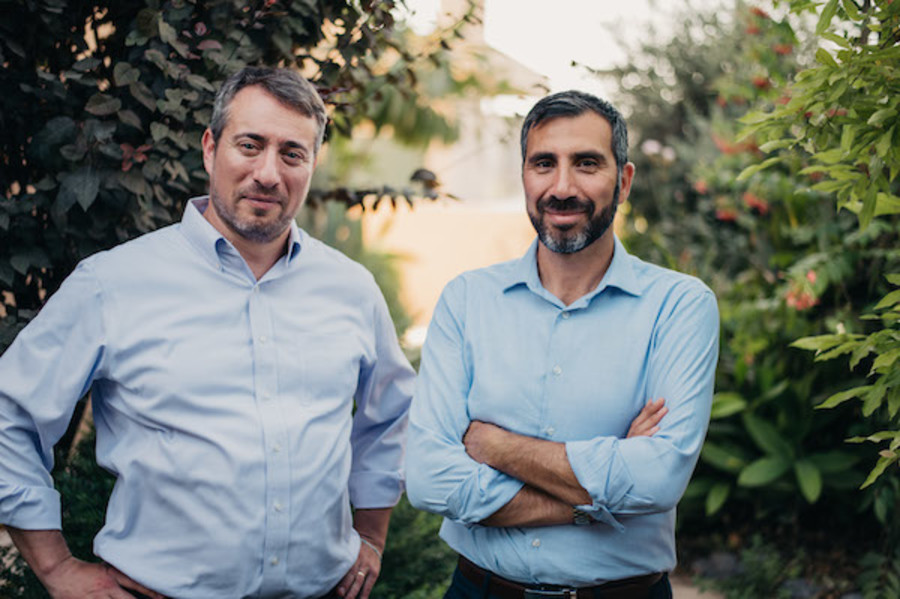 Mordechai Wiseman (L) and Naeem Barhoum of Israel Firstfruits (Photo courtesy)
Last month, Israel experienced heightened levels of civil unrest and violent clashes between Israeli Arabs and Jews across the country fueled by the 11-day Israel-Gaza conflict. 
But in the midst of the tension, we also discovered many examples of coexistence.
One organization in particular demonstrates the power of unity in its core values, specifically supporting Jewish and Arab believers. The example of unity begins from the top – one Jewish and one Arab Israeli who work together, obeying the call to be "as one."
Israel Firstfruits Center for Economic Advancement supports Jewish and Arab believers to discover and walk in their marketplace callings. The diverse team helps entrepreneurs and marketplace leaders in Israel grow businesses that reflect the same values as the Kingdom of God.
"Our organization is called to support, assist, guide, coach, encourage and invest in the believing professional community in Israel," said its founder, Mordechai Wiseman, during an exclusive interview with ALL ISRAEL NEWS.
Wiseman runs Israel Firstfruits with Naeem Barhoum, an Arab Christian whom he calls his "fellow journeyman, closest co-worker and best friend." He spoke about his unique partnership with Barhoum and shared his perspective on the dichotomy of Middle Eastern culture, describing it as one of sacred hospitality and endemic conflict.
"We are an unlikely duo. I am a Jew, Naeem is an Arab. Together, we are an enigma," he said. And yet our relationship, itself, represents a Middle Eastern version of the 'One New Man' – our shared physical and spiritual heritage as children of Abraham – Arab and Jew committed to serve as one in Messiah."
"Jewish and Arab cultures are warm, and both place a high value on relationships, yet we find ourselves locked in endless cycles of violence, both within and between our peoples. As believers, when we honor and embrace one another's uniqueness, it glorifies God which, in turn, releases blessing," Wiseman said.
Barhoum, general manager of Israel Firstfruits, told us that Israeli Jews and Palestinians have long managed to co-exist out of necessity. 
"But as believers, we are challenged to go beyond necessity – walking together is part of our calling in God. We want to model this value and we encourage others to do the same, especially in the workplace," he said. "Yes, an Arab and a Jew can be friends, but we're talking about something deeper - about being one, because we are commanded to be one, right? The Lord said this is how the world will know Him – that we will be one in God. We want to obey this calling and be a living testimony."
Wiseman said that the unity they have is not built on uniformity, but is a deliberate choice to walk together and work together.
What's more, believers become sources of blessing when they demonstrate God's love for one another, despite their differences.
"Let's face it," Wiseman said, "most people aren't looking for God. Instead, they are looking for joy, peace, hope, wholeness and a sense of purpose. They want the authentic and practical shalom, which we know is the outcome of a life with God."
Barhoum said the marketplace is the ideal framework from which to create opportunities to bless others. 
Israel Firstfruits began with a young generation of believers who saw a need to economically strengthen the local body of Messiah in Israel. In 2007, the group began to meet on a regular basis, forming the Messianic Business Fellowship. Five years later, this network provided the basis for the organization to form.
"For over a decade, our organization has provided resources and created programs to help believers in Israel integrate their faith with practical skills and to succeed in their businesses and professional vocations," Wiseman said. "What began with a handful of volunteers in Israel, has since grown into an international network of believers who are passionate about equipping entrepreneurs and marketplace professionals in the land."
That's why the team at Israel Firstfruits is so excited about the work they do.
"Entrepreneurs bring real solutions to problems. Redemptive entrepreneurs are harbingers of real shalom – bringing restoration and reconciliation through business," Wiseman said. "When we demonstrate God's love for others in the workplace, it releases blessing with the power to transform individuals, families and communities."
At the core of Israel Firstfruits is a business and entrepreneurship course – a weekly training program that combines business skills with biblical principles and discipleship. Israel Firstfruits provides consultation, coaching and mentoring to entrepreneurs as they build their businesses.
The organization hosts an annual business plan competition. The winners receive funding to grow and develop their business. In addition, there is a micro-loan fund and Israel Firstfruits continues to host the Messianic Business Fellowship throughout the year.
"The reality is that starting a business anywhere is difficult. Developing a business in Israel is especially challenging. The 'start-up nation' is known for its innovation and highly successful, increasingly wealthy, business-savvy elite class, but the average Israeli is still subject to low wages and a high cost of living which has impoverished many hardworking families," Wiseman explained. "Believers in Israel want to be successful and flourish in their businesses and professions. At the same time, they greatly desire to fulfill the calling that God has on their lives."
In addition to these challenges, many believers have adopted the mistaken belief that being in the marketplace is "less holy" than being in full-time ministry, Wiseman said.
"For these – and many more reasons – we support the launch and development of businesses in the land that should intentionally focus on God's principles of generosity and unity," he said.
Israel Firstfruits also serves as a hub to connect local entrepreneurs with Christian businesspeople worldwide who have a heart to bless Israel.
This also often happens through the Israel Business Forum, the next of which is tentatively scheduled for 2023.
The Forum is a biennial event that gathers international businesspeople in Jerusalem who are interested in "redemptive enterprise" and doing business and/or investing in Israel.
In parallel to Israel Firstfruits, Wiseman runs the Firstfruits Impact Fund, which invests in startups that have both purpose and growth potential. 
"It's truly awesome to see believers in Israel boldly stepping into their marketplace callings – shining the love of Messiah in their families and communities."
"In Psalm 133, we read that God pours out His blessing where there is peace and unity between brothers," he said. "We believe the people in this land will be blessed when this redemptive principle is applied in our communities. As followers of Yeshua, the Prince of Peace, our role is to demonstrate this redemptive purpose."
To learn more about Israel Firstfruits, please subscribe to their newsletter, or you can follow them on LinkedIn, Facebook and Instagram.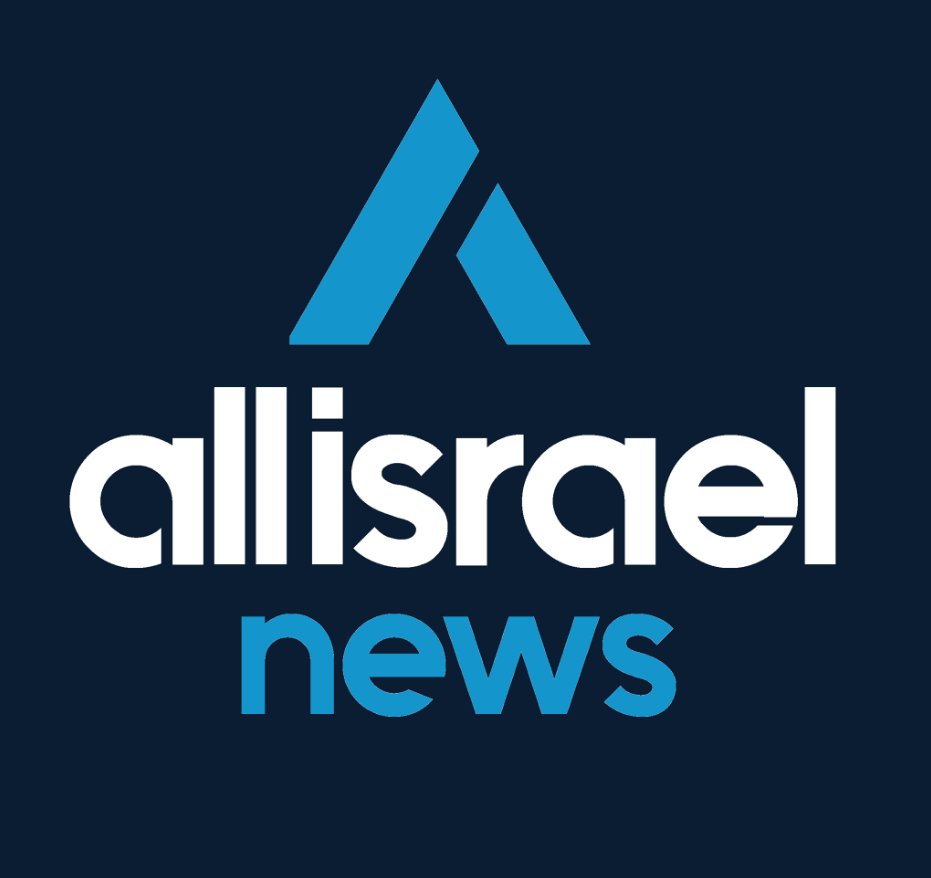 The All Israel News Staff is a team of journalists in Israel.
A message from All Israel News
Help us educate Christians on a daily basis about what is happening in Israel & the Middle East and why it matters.
For as little as $5, you can support ALL ISRAEL NEWS, a non-profit media organization that is supported by readers like you.
Donate to ALL ISRAEL NEWS
Current Top Stories
Comments