Who is the party many believers in Israel are turning to as a 'matter of conscience' in the Nov. 1 election?
Operating on a shoestring budget, Bible Bloc members consider a vote for righteousness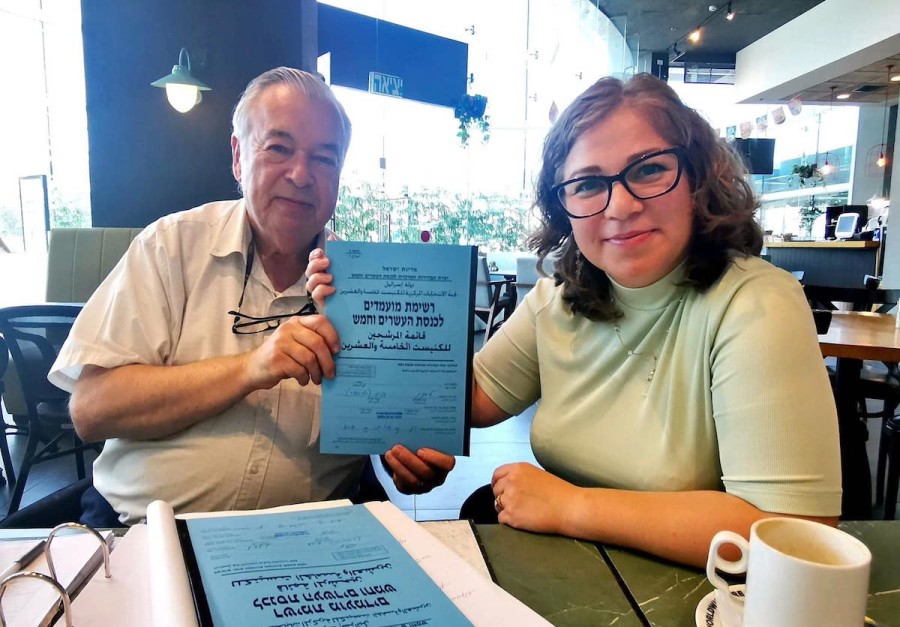 Avi Lipkin holds the official list of parties running in the Nov. 1 election (Photo: Facebook)
The founder of the Bible Bloc party (Gush HaTanakhi) – who is Jewish – has developed a patient approach to accomplish his main political objective: representing Messianic Jews and Christian Israelis in the Knesset.
"Moses only started his ministry at 80, so in another seven years I'll be in the Knesset and then I'll have another 40 years there," 73-year-old Avi Lipkin quipped in an interview with ALL ISRAEL NEWS.
Lipkin has been dreaming of forming this party for 25 years. It took him 11 years to get enough signatures to register and, after receiving recognition by the Israeli government in 2018, the party has run in four elections, which means it has been caught in the political deadlock of the last three years.
But with no budget for advertising and a small base – Messianic Jews, Christians and other non-Arab minorities add up to around 5% of the population – the Bible Bloc has never received enough votes to cross the minimum needed to get into the Knesset.
Nevertheless, Lipkin, who defines himself as a "Conservadox" Jew – meaning he draws from both an Orthodox liturgy and Conservative Jewish stances – believes strongly that Jewish and Christian Israelis have mutual goals.
The party is pro-life, supports aliyah and is opposed to a two-state solution, views that resonate with many right-wing believers.
Also, the Bible Bloc is currently comprised of an unlikely assortment of three Orthodox Jews, one Arab Christian and four Messianic Jews.
"There is no Christian on any party on the candidate list," Lipkin told ALL ISRAEL NEWS. "The first thing I'm trying to do is fix this."
Indeed, many believers – frustrated by the last few years of inconclusive elections – are turning now to the Bible Bloc despite the fact that it stands little chance of getting into the Israeli parliament after the Nov. 1 election.
In interviews with ALL ISRAEL NEWS, several believers stated that they are no longer concerned about "throwing away" their vote on a party that won't make it and will vote for the Bible Bloc as a matter of conscience.
"We are not going to be prime minister, so we are not competing for that position," said Beni Friedman, No. 4 on the list. "But as a Messianic Jew, it's important to me to get some godly voice back into the parliament."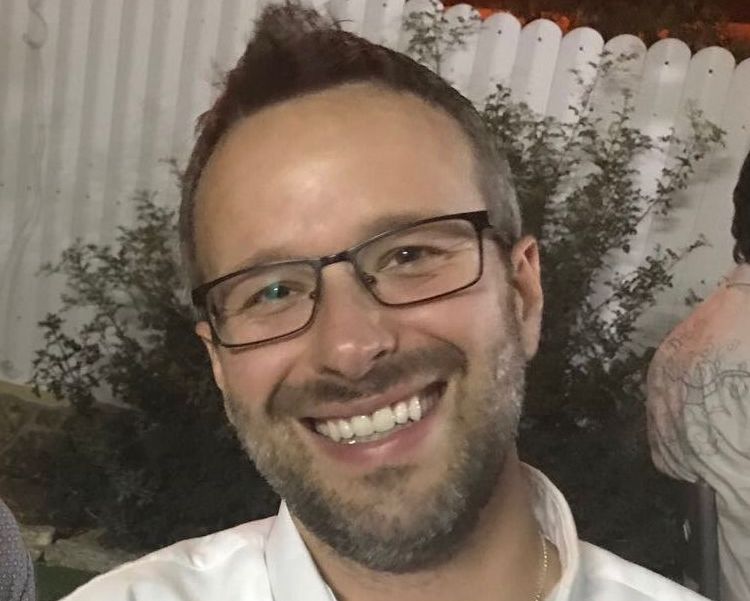 Beni Friedman (Photo courtesy)
Friedman – son of the party's former secretary, David Friedman, who passed away earlier this year – said the party's platform is based on biblical values.
"To my knowledge we are the only ones officially standing against abortion since the inception of the party," he said.
To detractors who say that a vote for such a small party is wasted, Friedman points out that many people felt the same after watching former Prime Minister Naftali Bennett form a coalition with an Islamist party.
He also noted the Ometz (Courage) – a new party formed to call Israel's draconian COVID policies into account – is a strong competitor now for the Messianic vote in Israel.
"In my opinion it would be a wasted vote on them because they represent only one percent of what you believe … as opposed to God's virtues," Friedman said.
Friedman says that Israel's Constitution, if it had one, would be based on Deuteronomy 4:5-6:
"'See, I have taught you decrees and laws as the Lord my God commanded me, so that you may follow them in the land you are entering to take possession of it. Observe them carefully, for this will show your wisdom and understanding to the nations, who will hear about all these decrees and say, "Surely this great nation is a wise and understanding people.'"
"How we represent God is by standing for His virtues," he said. "Hopefully I can say I stood my ground and I opposed evil in the land. I can't say that for everyone else. As a political party we are one of the only ones that can come close to that."
IS ISRAEL'S GREATEST ENEMY WITHIN?
Lipkin was born in the U.S. and moved to Israel 52 years ago. He has spent the last 30 years speaking about Israel and the threats of Islam at both churches and synagogues, mostly in the U.S.
But now he fears that Israel is becoming "a Khomeini-Orthodox country – and Christians and Messianic Jews are in trouble unless we can get a party like this."
"This country needs to be more pluralistic. The ultra-Orthodox are gonna wipe everybody out," Lipkin fears.
The ultra-Orthodox parties (Shas and United Torah Judaism) have a disproportionate amount of power in the government and many of their policies are bad for believers, he said – even in deciding who can make aliyah (immigration to Israel). Lipkin believes this is one of the most important issues.
While many Evangelical Christians from overseas support Benjamin Netanyahu, Lipkin notes that the former prime minister cannot form a government without these ultra-Orthodox parties who are antagonistic toward Messianic Jews and Christians. And another Netanyahu ally in this election, Bezalel Smotrich of Religious Zionism, wants to ban non-Jewish spouses from immigrating with their Jewish spouse.
"The problem here in Israel is we don't have 'no taxation without representation.' We need the Christians with us," Lipkin said.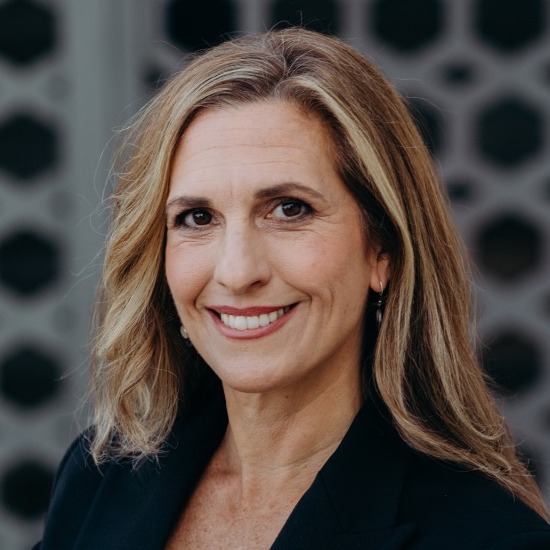 Nicole Jansezian was the news editor and senior correspondent for ALL ISRAEL NEWS.
A message from All Israel News
Help us educate Christians on a daily basis about what is happening in Israel & the Middle East and why it matters.
For as little as $5, you can support ALL ISRAEL NEWS, a non-profit media organization that is supported by readers like you.
Donate to ALL ISRAEL NEWS
Current Top Stories
Comments