We live and grieve together, processing the recent terror attack
Author writes about Eli Kay, who was murdered in this week's terror attack, and reactions from three Christian friends living in Jerusalem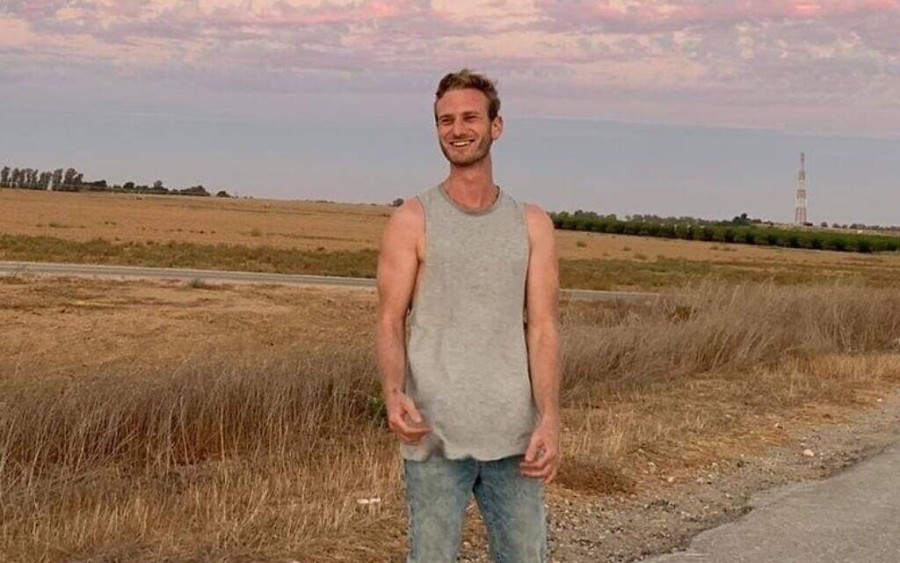 Eliyahu Kay, killed in a terror attack in Jerusalem, Nov. 21, 2021. (Photo: Facebook)
On Sunday morning, a terrorist attack took place in Jerusalem leaving one Israeli dead and three injured. Attacks like this are always sad and cause a range of emotions, from anger to despair, that no matter what, Palestinian Arabs are always trying to kill us just because we are Jews living in the Land. 
The man who was murdered was Eliyahu (Eli) Kay, 26. Eliyahu was a new immigrant from South Africa. He came to Israel to serve in the IDF as a lone soldier, joining the elite paratroopers. When I saw his picture in uniform with the red beret folded above his left shoulder, I immediately thought of my son. Maybe they knew each other and served together. And then for my son's well-being, and all our soldiers. But Eli was murdered as a civilian on his way to work, not in combat. 
After completing his military service, Eli worked at the Western Wall Heritage Foundation, guiding people through the famous archeological Western Wall Tunnels, excavated some 25 years ago, revealing thousands of years of Jewish history that those who kill us try to erase and deny. 
Eli was also engaged to be married in a few months. Now he leaves behind his extended family and a young woman with a broken heart. 
After processing the murder and the bloody scene, my next thought was to reach out to three friends living in Jerusalem, to make sure they were OK, physically and emotionally. I had just come from spending Shabbat (the Sabbath) the day before with my entire family at my daughter's apartment, a treat to spend the day of rest in our holy city, now a city in shock and mourning. 
My three friends are not strangers to the Land, but they are not Israeli nor are they even Jewish. They are Christian. While each of them has spent abundant time in Israel previously, in most cases they were here as tourists. Now, they are students, living with and among us for the long term. 
How are you doing? Is this the first time you've been in Israel during a terror attack, much less one so close to home? These were the gist of my questions. It's not easy for any of us, but if this was a first, I wanted to see how they were faring. 
"S" read my message and until I wrote, she hadn't known about it. She was grateful to God that she was safe, because she was supposed to have been in the Old City (near where the attack was). For her, it was the first time she'd been here during such an attack. 
As a Christian, she's always praying for God's protection and for the peace of Jerusalem. She has a deeper understanding for how Israelis live always under risk of being attacked. And of course, she had sorrow for the pain and for the death, and of Israelis not having security. "S" noted that it made her feel less safe as well, and that she was not going near the Damascus Gate. Nevertheless, she understands Israel better now. Like us, she is committed to continue to live her life and not let fear take over, but try to be as safe as possible.
"L" woke up to the sound of "sooo many sirens." She has lived here and/or been on tour during several other terror attacks. She recalled being in the Old City a few years ago when a female soldier was killed. She saw the ambulance take the soldier, and was there as the Old City was locked down! She and a friend begged a guard to let them out because their purses were in the car with her friend's husband and baby. "I learned to never leave my purse/passport anywhere."
Despite the threats and reality of life, she noted, "One thing I know is I still wouldn't want to be anywhere else…especially when things like this go down. I feel safer here than in America…even with all the enemies surrounding us."
"R" heard about the attack on his way to church Sunday morning. He'd never been in Israel during a terror attack like this, much less one so close to home, as he lives in the Old City, and just a few days earlier had walked by the place where this week's attack took place. He's been here during rocket attacks from Gaza, but noted that's very different. 
"My reaction was first one of alarm, and then extreme sadness. The church made a special point to pray for the victims and more generally for peace in Jerusalem and throughout Israel. I am used to walking all over the Old City and have never felt afraid to be out at any time of the day or night. I imagine I will continue to do so as I am not prone to living in fear and I always sense the Lord's presence with me, but it is still a reminder that the conflict is very real and very dangerous. As an American and as a Christian, standing out on both counts, I may not be the specific target of such an attack, but nonetheless, it made me sense a deeper level of understanding and compassion as well as anxiety for Jewish Israelis who live under the constant threat."
Fortunately, the terrorist was "neutralized," a euphemism for the fact that he will never be doing this again. However, it was reported that as a Hamas member living in Jerusalem, he worked in schools, no doubt indoctrinating young Palestinian Arabs to hate like he did. All it takes is one like him to seek "revenge" or as a copycat, to murder others. It's reported that this was so well planned that he sent his wife and children to Jordan days ago, knowing that by dressing up as an ultra-Orthodox Jew and opening fire on Israelis in the crowded Old City would not end well. 
The images circulating on social media of someone spraying down the stone alleyway where the attack took place, probably with the blood of the terrorist and his victims being washed into a drain together, was grotesque, as was the bloodied tefilin (phylacteries) of one of the victims.  
The heroism of the two women border police who fought off and then neutralized the terrorist is inspiring. Where reported in the media overseas, it's often in some strange way, counting the terrorist among the victims. We don't live in fear day to day, but the reality of the hatred that surrounds us is real. So is our awareness to be prepared, just in case.  
May God bless the soul of Eliyahu Kay and comfort his family, fiancé, friends and all of Israel, including our friends living among us who share our grief.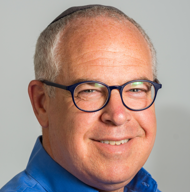 Jonathan Feldstein was born and educated in the U.S. and immigrated to Israel in 2004. He is married and the father of six. Throughout his life and career, he has become a respected bridge between Jews and Christians and serves as president of the Genesis 123 Foundation. He writes regularly on major Christian websites about Israel and shares experiences of living as an Orthodox Jew in Israel. He is host of the popular Inspiration from Zion podcast. He can be reached at firstpersonisrael@gmail.com.
A message from All Israel News
Help us educate Christians on a daily basis about what is happening in Israel & the Middle East and why it matters.
For as little as $5, you can support ALL ISRAEL NEWS, a non-profit media organization that is supported by readers like you.
Donate to ALL ISRAEL NEWS
Current Top Stories
Comments