Video of mall protester goes viral, shows some Israelis are not taking the new mall regulations lightly
Is the Israeli government risking pandemic fatigue with fear mongering and lopsided restrictions?
Dean Braun protesting the Green Passport (Photo: Screenshot)
With indoor shopping malls now operating under Green Passport restrictions, some Israelis are not taking it lightly.
"What happened to you? For an Adidas shirt you choose to discriminate between us?" Dean Braun yelled into a megaphone during a one-man protest at a Tel Aviv mall yesterday as shoppers waited to enter the store.
Braun is an activist and co-founder of the Human Passport – the alternative to the Green Passport – and his video has gone viral with 41,000 responses from around the world as of Tuesday afternoon.
At the beginning of the 10-minute live stream, Braun was accosted by security guards, but by the end, he was joined by a crowd of shoppers who voiced their agreement.
"Don't comply," he shouted. "Leave the malls empty!"
"There is no epidemiological value in the Green Pass," Braun added, something that Health Minister Nitzan Horowitz was caught saying on a hot mic this summer.
In an interview with ALL ISRAEL NEWS today, Braun said that while he was escorted out of the mall by seven security guards, others carried on the protest with his signs and megaphone.
"The point is, there is no connection between the vaccine and protecting public health," Braun told us. "And people don't want discrimination. We are the majority – everyone was in favor of what I was saying."
"Look, if you want a new world order just take into account that you are not the ones who will determine the 'order,'" he told ALL ISRAEL NEWS.
Braun has long advocated for abolishing the Green Passport, which he said violates human rights. He believes his protest will spark more protests, and not just at malls, but anywhere the Green Passport is in effect.
In another video making the social media rounds in Israel, a man illustrates what he calls the absurdity of the situation by stepping over an imaginary line between a clothing store – off limits to non-Green Passport holders – and the mall itself.
"If it wasn't so sad, it would be funny, this insanity," he said. "Here outside, we are all free. But here," he stepped into the store, "danger! It's the Omicron."
"If one of the 120 Knesset members can explain this absurdity: Here I'm free, I can breathe, but here" – he steps inside the store – "it is dangerous. We have not seen such absurdity in generations."
The new rules – which went into effect on Monday – stipulate that only people who hold a vaccine/recovery certificate may enter and shop in non-essential stores and purchase takeaway food.
Though a majority of Israelis are either fully vaccinated or recovered, the new restrictions went into effect with little public outcry as opposed to two weeks prior when the very same suggestion to limit mall access was met with opposition. (Read about the mall flip flop here and here.)
Under the new restrictions, anyone can enter an indoor mall, but access to individual stores is only for those with a Green Passport. Israelis who cannot show proof of vaccination or recovery may shop only at supermarkets and pharmacies.
In the last month, Israeli Prime Minister Naftali Bennett has predicted an unprecedented "storm of coronavirus infections, on a scale that we have not seen in Israel before."
"Omicron is different from everything we know. It is very contagious. It is breaking world records (in infection rates) in almost all places," he said.
So far, data on Omicron has shown it to cause less severe symptoms than previous variants.
And Bennett's shrill warnings may be causing "pandemic fatigue."
"There is a fine line between being cautious and issuing warnings to get people to take precautions, and being alarmist and spreading fear," wrote Seth Frantzen in The Jerusalem Post.
"There is a sense that governments like Israel and the U.S., which discuss health data and likely discuss their experiences so far, prefer ham-handed fear mongering and sloganeering designed to incentivize certain behavior. That is partly why people are denied access to areas for lack of a green pass. Is it 'science' that guides the green pass model or is it a theory that says people want the 'reward' of going to the gym and shopping so they will get vaccinated to do it?" 
This comes as the government changed its policy, again. Israel initially required all people regardless of vaccination status to quarantine – including the prime minister himself – after coming into contact with an Omicron carrier.
But now Green Passport holders will be able to forgo quarantine after receiving a negative test.
"Those who have not been vaccinated and who have been in contact with verified coronavirus cases (regardless of the variant) will be required to quarantine for seven days and undergo coronavirus tests at the start of their quarantine and on the seventh day, with negative results, as a condition for its conclusion," according to a statement from the Prime Minister's media advisor.
The statement did not cite any studies from health officials.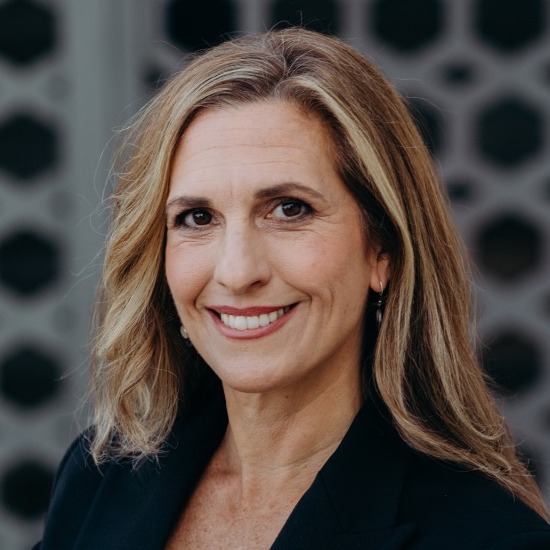 Nicole Jansezian was the news editor and senior correspondent for ALL ISRAEL NEWS.
Popular Articles
A message from All Israel News
Help us educate Christians on a daily basis about what is happening in Israel & the Middle East and why it matters.
For as little as $5, you can support ALL ISRAEL NEWS, a non-profit media organization that is supported by readers like you.
Donate to ALL ISRAEL NEWS
Latest Stories
Comments