US urges Israel to strengthen Palestinian Authority amid concerns of imminent collapse
Envoy recommends implementing urgent economic relief plans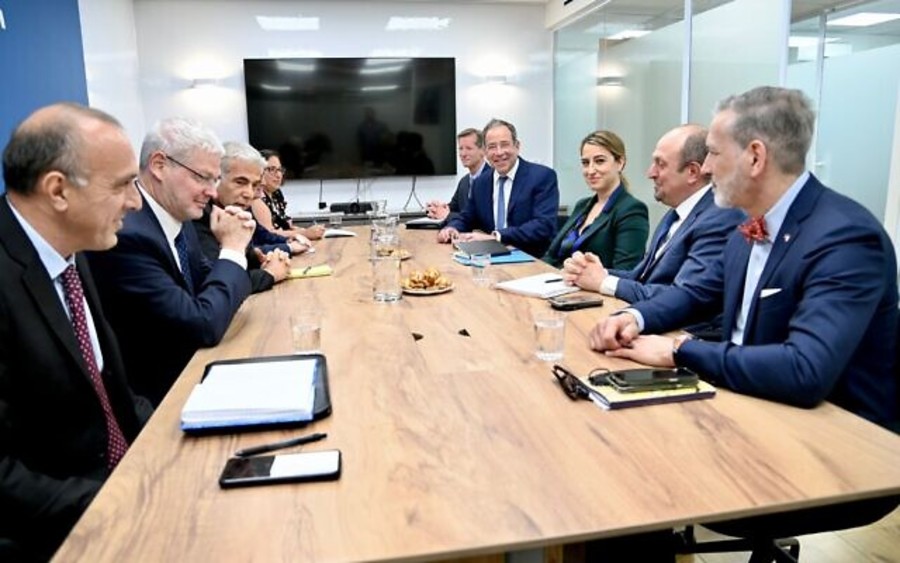 Then-Israeli Foreign Minister Yair Lapid (third from left) meets with a US delegation that includes Ambassador to Israel Tom Nides (fourth from right), Acting Assistant Secretary of State for Near Eastern Affairs Yael Lempert (third from right) and Deputy Assistant Secretary of State for Israeli and Palestinian Affairs Hady Amr (second from right) in Tel Aviv, April 21, 2022. (Photo: David Azoulay/US Embassy in Israel)
The Biden administration is concerned that the Palestinian Authority is on the brink of collapse, a senior U.S. official communicated to Israelis during several meetings this past week.
U.S. Deputy Assistant Secretary of State for Israeli and Palestinian Affairs Hady Amr urged Jerusalem to implement steps on the ground that would strengthen the P.A., preventing its possibly imminent implosion. The official reportedly met with several Israeli civilian officials and senior officers of the Israeli Defense Forces.
The Biden administration reportedly wants Jerusalem to implement certain pledged projects, which are designed to strengthen the P.A.'s fragile economy and improve the livelihood of the Arab population in the West Bank, currently ruled by P.A. head Mahmoud Abbas of the Fatah party. 
Measures to improve the economic situation in the Gaza Strip are more complex since Fatah's top political rival, the Islamist terrorist organization Hamas, rules the territory. 
Last week, Israel Security Agency Director Ronen Bar initiated a meeting with Prime Minister-designate Benjamin Netanyahu to brief him on the deteriorating security situation in Judea, Samaria and Gaza, as well as in the wider region. 
The intelligence chief reportedly warned Netanyahu that a collapse or dismantlement of the P.A. would lead to a deteriorated security situation for Israel and the surrounding territories. 
Israeli security agencies have said for months that the P.A. is losing control of Samaria, with two particular hotspots – Jenin and Nablus – from where the majority of this year's anti-Israel terrorism emerged. The resultant power vacuum prompted the establishment of local Arab terrorist cells, including the Lion's Den in Nablus, which was responsible for several lethal attacks on Israeli civilians and soldiers. 
Since the P.A. was unwilling or unable to prevent the terrorism targeting Israelis, the Israeli government under Yair Lapid ordered a significant military crackdown against the Lion's Den terrorists. In late October, Israeli forces killed five senior Lion's Den terrorists, including its chief and co-founder Wadee al-Houh, during violent clashes in Nablus. 
At the time, Lapid vowed that Israel would not compromise on its security: "Israel will never be deterred from acting for its security," he said. 
Israeli Defense Minister Benny Gantz noted that Jerusalem would not allow any sanctuaries for terrorists. 
"There aren't and won't be sanctuary cities for terrorists. We will continue to act against anyone who tries to harm the citizens of Israel, wherever and whenever necessary," Gantz said. 
Bilateral relations between the P.A. and Israel are tense, and the so-called peace process has been on the back burner for years, largely because of the P.A.'s refusal to come to terms with the permanency of the Jewish state's existence. 
Ramallah and Jerusalem theoretically share one goal: preventing Hamas from taking over Judea and Samaria as it previously – effectively – expelled Abbas' more moderate forces from Gaza. For that reason, Jerusalem and Ramallah have maintained a mutually beneficial security cooperation agreement, to prevent Hamas from seizing authority over the P.A. cities in Judea and Samaria.
Some Israeli officials fear that, if the P.A. collapses, Israel would face international pressure to take responsibility for both the security and civilian affairs in the disputed territories. 
There are concerns that Netanyahu's far-right political partners could pressure him to advance measures that would undermine the P.A. and force Israel to assume responsibility for millions of Palestinians. 
However, during his previous tenures as prime minister, Netanyahu advocated for a political separation between Israel and the P.A. while promoting an "economic peace" with Ramallah, focusing on improving the economic situation for Arab residents of the disputed territories. Netanyahu has also supported a two-state solution.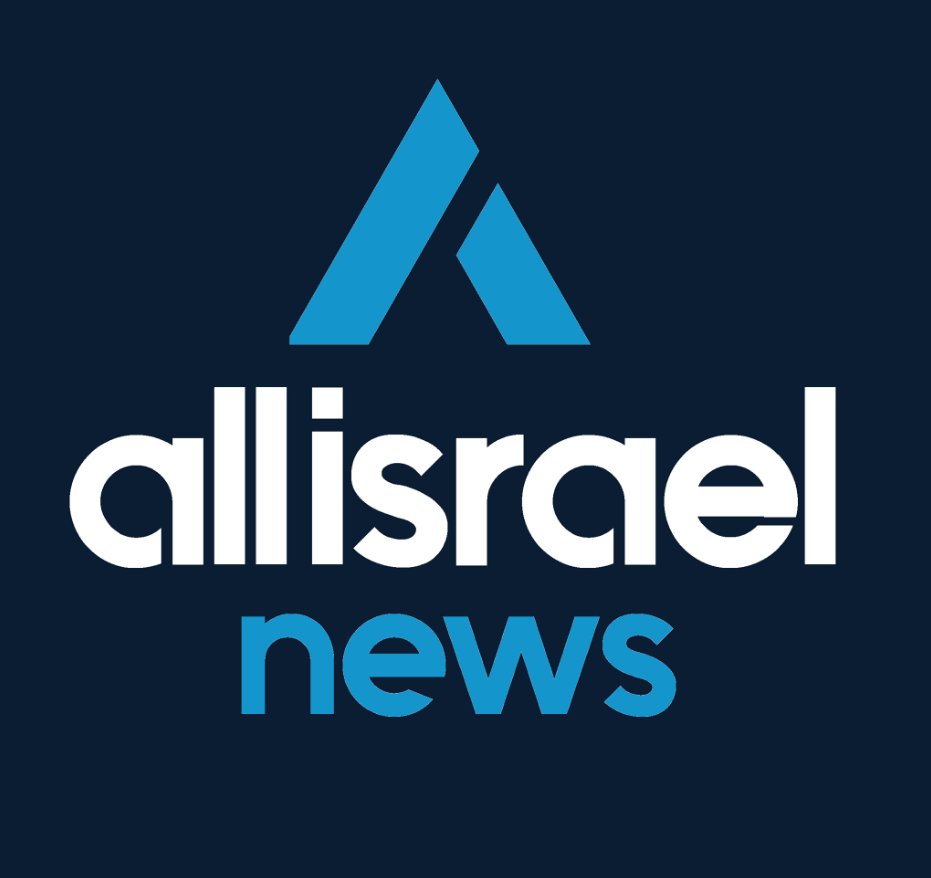 The All Israel News Staff is a team of journalists in Israel.
A message from All Israel News
Help us educate Christians on a daily basis about what is happening in Israel & the Middle East and why it matters.
For as little as $5, you can support ALL ISRAEL NEWS, a non-profit media organization that is supported by readers like you.
Donate to ALL ISRAEL NEWS
Current Top Stories
Comments